Latest Bengali Bridal Hand Jewelry Design Ideas You Should Know
Take a look at the latest bengali bridal hand jewellery that we have curated for you. Bookmark your favorite one from this list.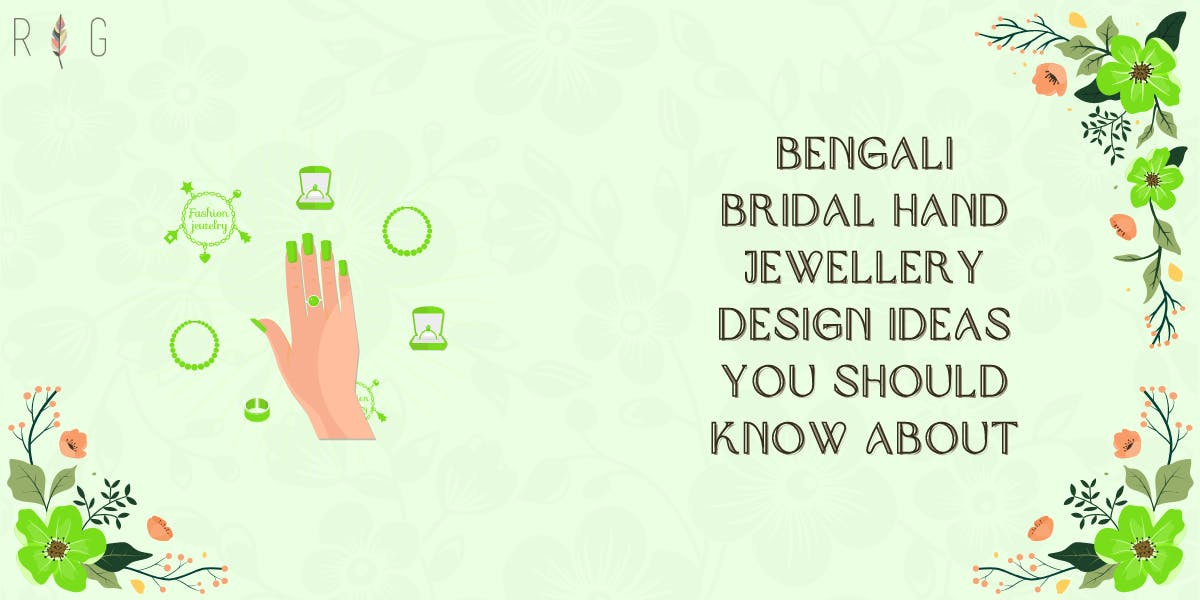 Have you ever thought that what is the most fascinating element of a bridal look? The bride's most beautiful ensemble is her wedding jewelry. Bridal hand jewelry is a time-honored adornment that adds bling to your wedding look. Bengali brides are all adorned with a set of hand jewelry that gives them a striking look. There are various jewelry other than gold rings or bangles that modern brides are opting for. All these stunning hand jewelry of the bride further enhance the beauty of bengali wedding photography.
Jewelers of Bengal have introduced many unique hand jewelry that can add a glam factor to the bride's look. So, if you haven't found perfect hand jewelry till now then read this fashion guide. It's our pleasurable duty to share with you some outstanding bengali bridal hand jewellery designs.
1. Gold Rings – Pride Of Bengali Bride
Golden rings are an essential part of Bengali wedding jewelry. As a Bengali bride, you need to look for a gorgeous gold ring that will match your stunning Banarasi saree. This antique piece of gold jewelry is available in endless designs. Hence you can choose the one that looks pretty on your mehndi design hands.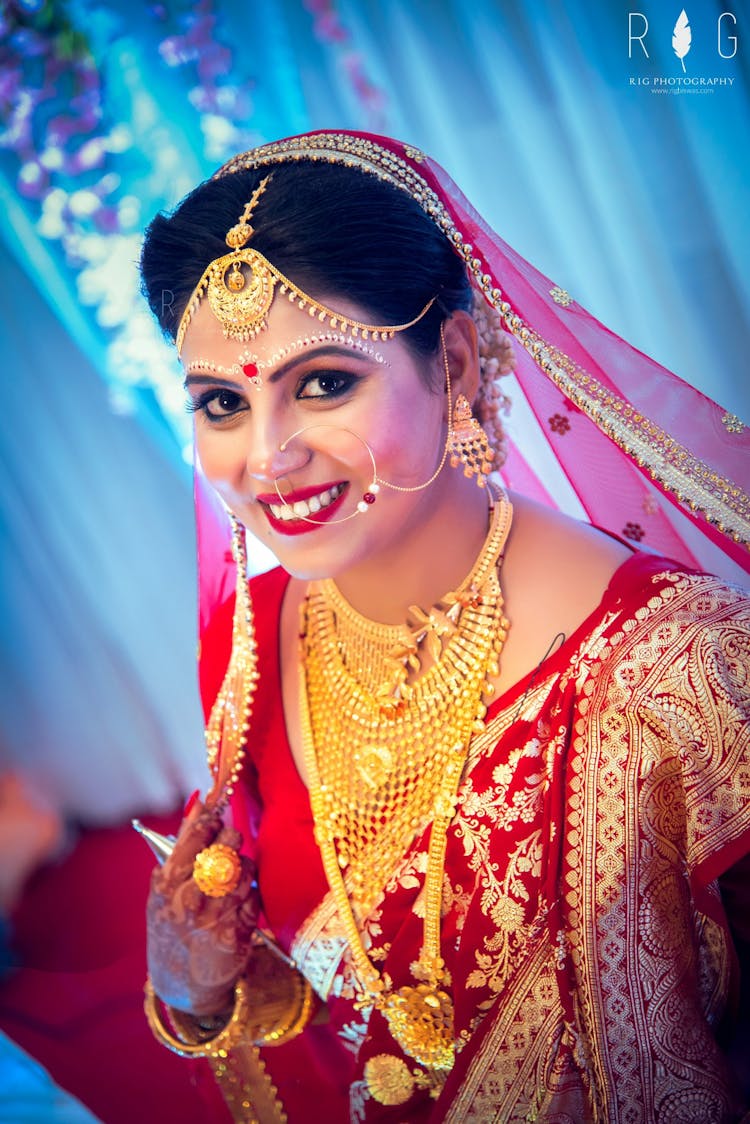 Recommended: Trending Bridal Mehendi Poses To Try For Future Brides!
2. Bauti – Modern Touch In Classic Piece
Bauti is a fascinating piece of bridal hand jewellery. This half-cut bangle is made of pure gold. Look at this gorgeous Bengali bride who has to adorn her wrist with plenty of hand jewelry. But her breathtaking half-cut bangle is adding more glamour to her wedding day look.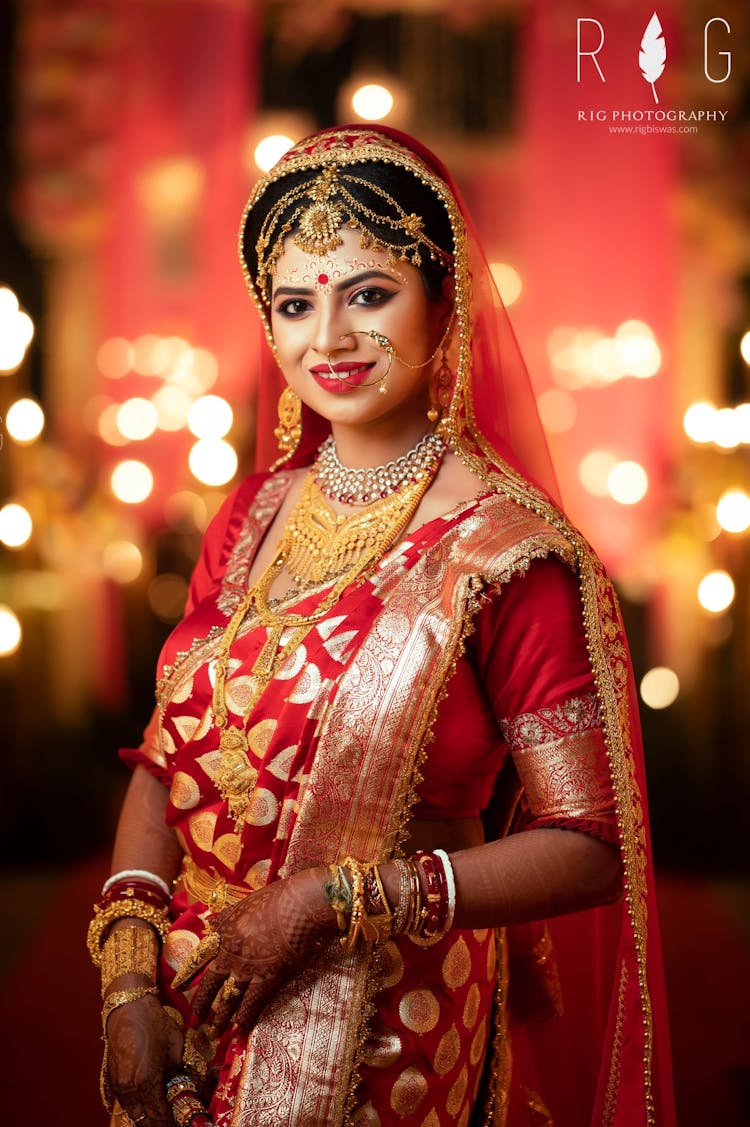 Must Read: 11+ Easy & Gorgeous Bridal Nail Art Designs For Wedding
3. Mantasha – Stunning Gold Bracelet
Mantasha is like a gold bracelet, worn by Bengali women on their wrists. Made of pure gold mantasha is a wonderful hand jewellery for wedding. This exquisite gold bracelet can increase the beauty of your hands.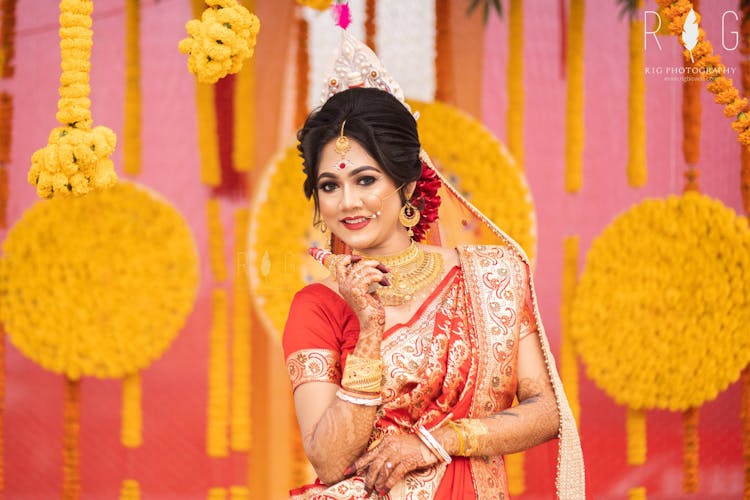 Also check; The Ultimate List Of Trending Bridal Jewellery For Haldi Ceremony
4. Bala – Classic Elegance
This Bengali bride is looking like a royal queen in her luxurious wedding outfit. She has complimented her red and gold bridal saree by wearing exquisite gold jewelry. She has worn around a bangle known as Bala. The Bala is a gold-crafted bangle that is a perfect choice for brides who want to lock a traditional look.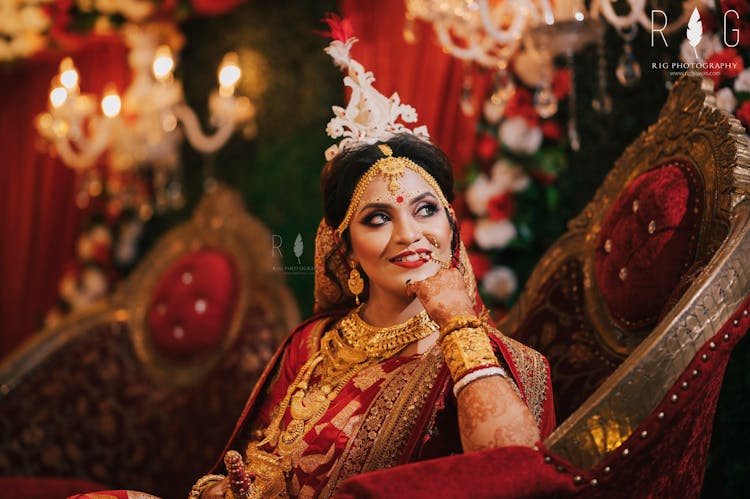 5. Ratanchur – Whimsical Gold Wedding Jewellery
How beautiful this bride is looking in her dulhan avatar! A team of best wedding photographers in kolkata will never miss a chance to capture the beauty of the bride from each angle possible. Her stunning ratanchur is accentuating the charm of this bridal portrait. The latest ratanchur design comes with a single chain attached to a statement ring.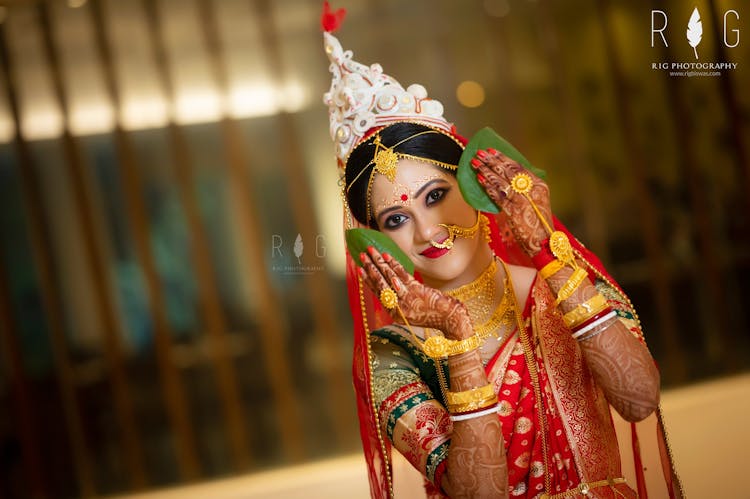 6. Chur – Royal Bangle
Chur is a traditional bangle that accentuates women's wrists with its richness. This golden bangle comes in various elegant designs. This contemporary hand jewelry complements traditional outfits.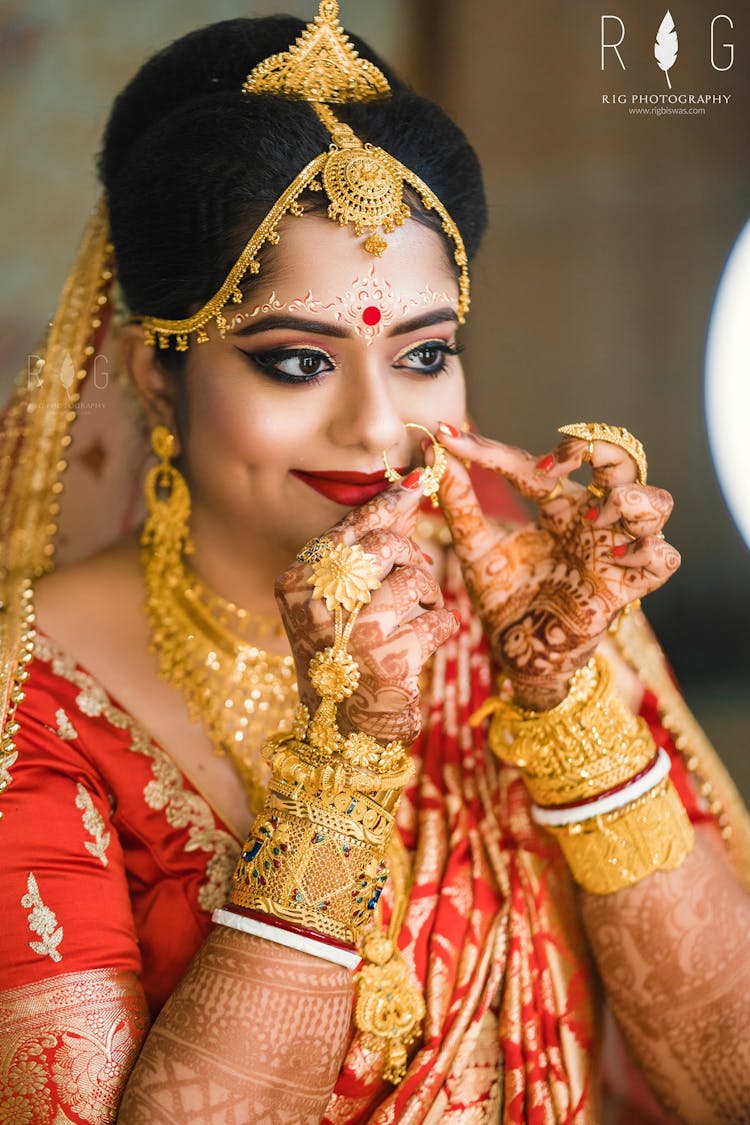 7. Kankan – A Gorgeous Mix Of Old & New
Isn't this gold bangle with a spike a great option for your wedding day look? This bride has worn a stunning kankan crafted with pure gold. This spike shape bangle leaves a lasting impression on people's minds. You can choose this antique jewelry to complement your wedding outfit.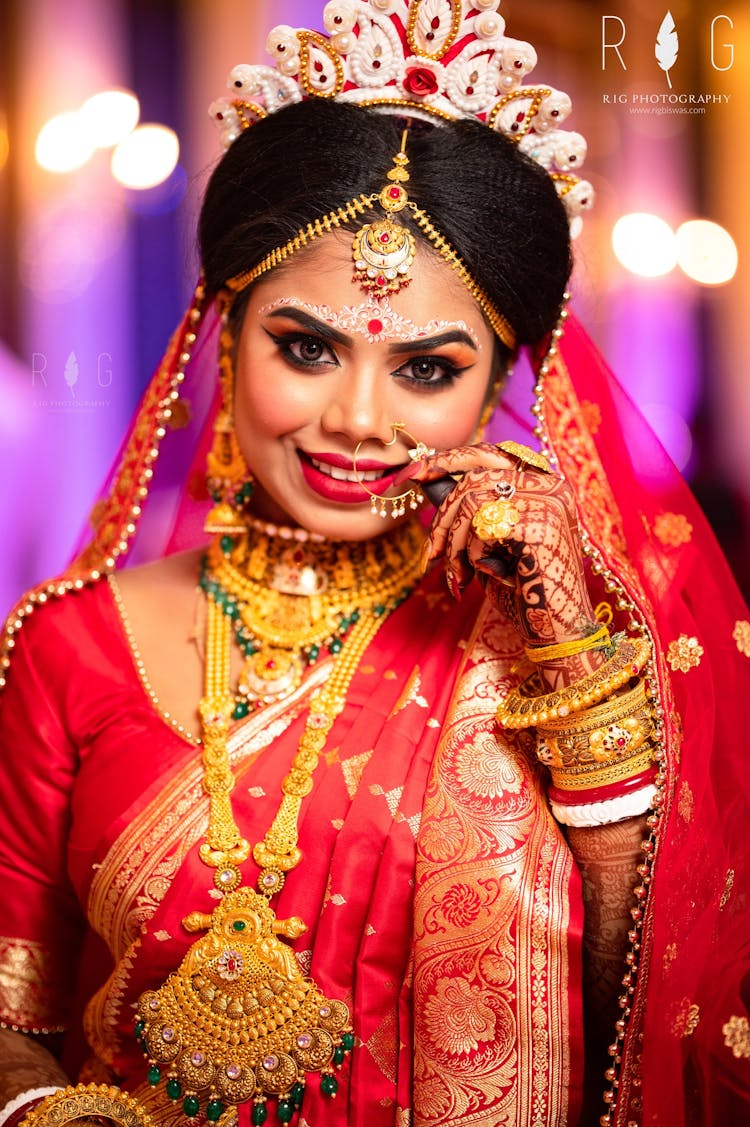 8. Gold Plated Shakha & Paula – Signature Jewellery Of Bengali Brides
Shakha and Paula is iconic jewelry of a Bengali bride that represents her marital status. These traditional bangles have gone through tremendous changes in their overall design. Today you can find a gold-plated Sakha Paula with intricate details and alluring work.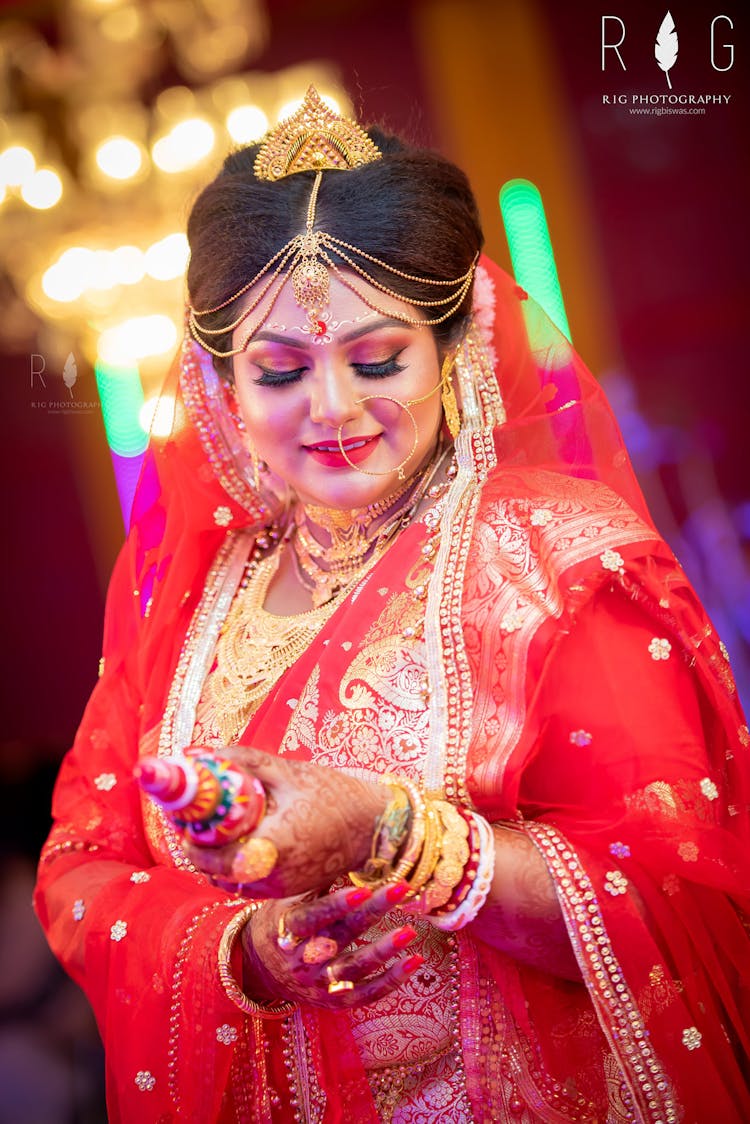 9. Floral Bangles – For The Love Of Flowers
The next hand jewelry on this list is a colorful floral bangle that gives a fresh appeal to the bride. A floral bangle is a perfect choice to complement your haldi or mehndi outfits. A breathtaking floral bangle gives a playful vibe to your pre-wedding look.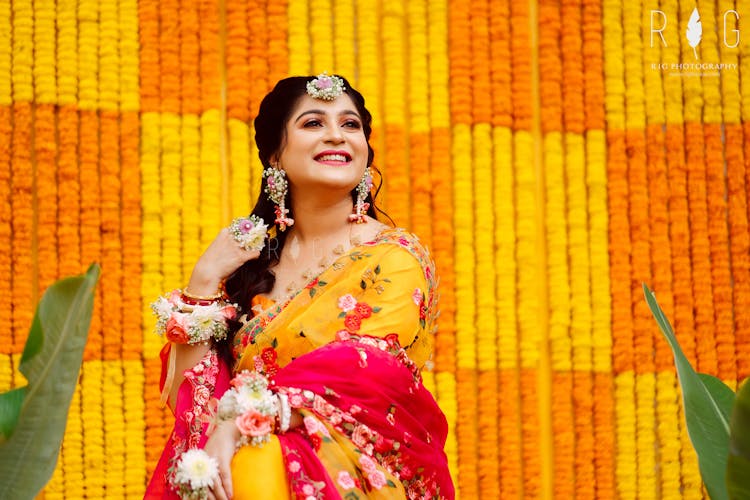 10. Tassel Kalire – An Underrated Hand Jewelry
Kalire is traditional hand jewelry of Punjabi brides. But modern Bengali brides don't shy about experimenting with various jewelry designs. As a result, a shimmery gold kalire has become a favorite choice for pre-wedding look.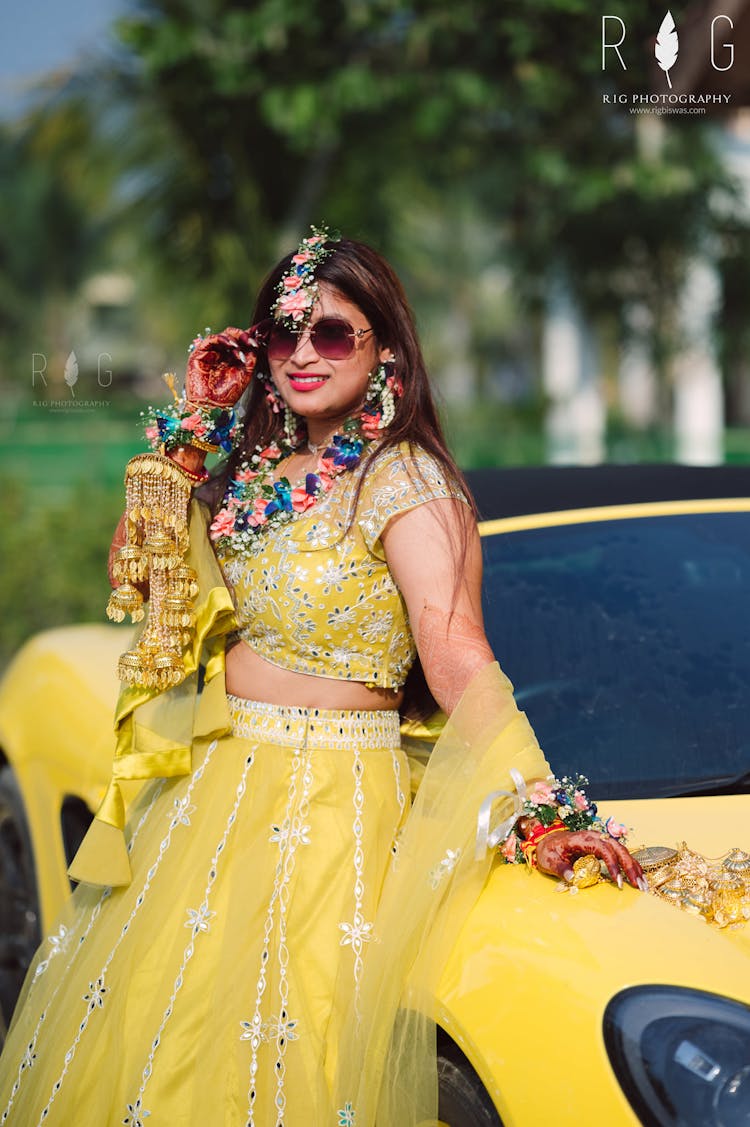 11. Bridal Finger Cuff – Latest Bridal Jewellery
Wearing a finger cuff has become a popular trend in Bengali weddings. A finger cuff is the best piece of hand jewelry that highlights your manicured hands. This pretty hand accessory looks stunning with an ethnic or Indo-Western outfit.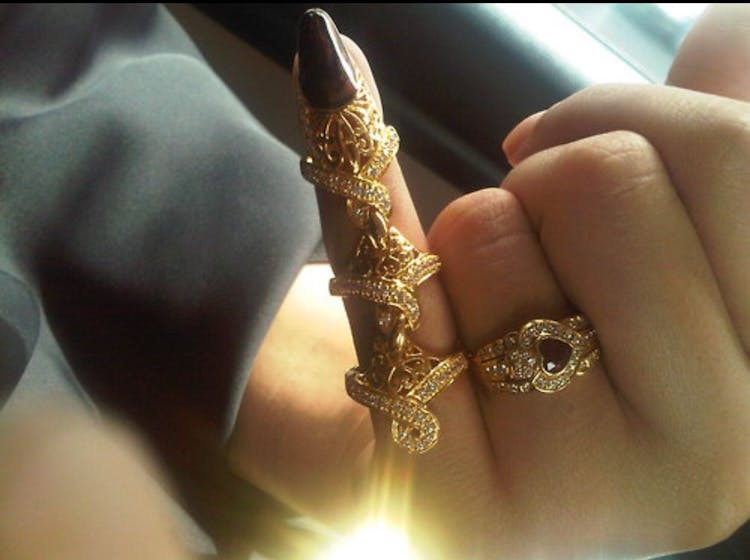 12. Diamond Bracelet – An Unconventional Choice
Every bride wants to shine like a star on her big day. A bridal bracelet made of a diamond will help you amp up your fashion gain. It can add a little bit of sparkle to your elegant bridal look. A diamond bracelet is a glamorous option to wear with a designer lehenga or an Indo-Western gown.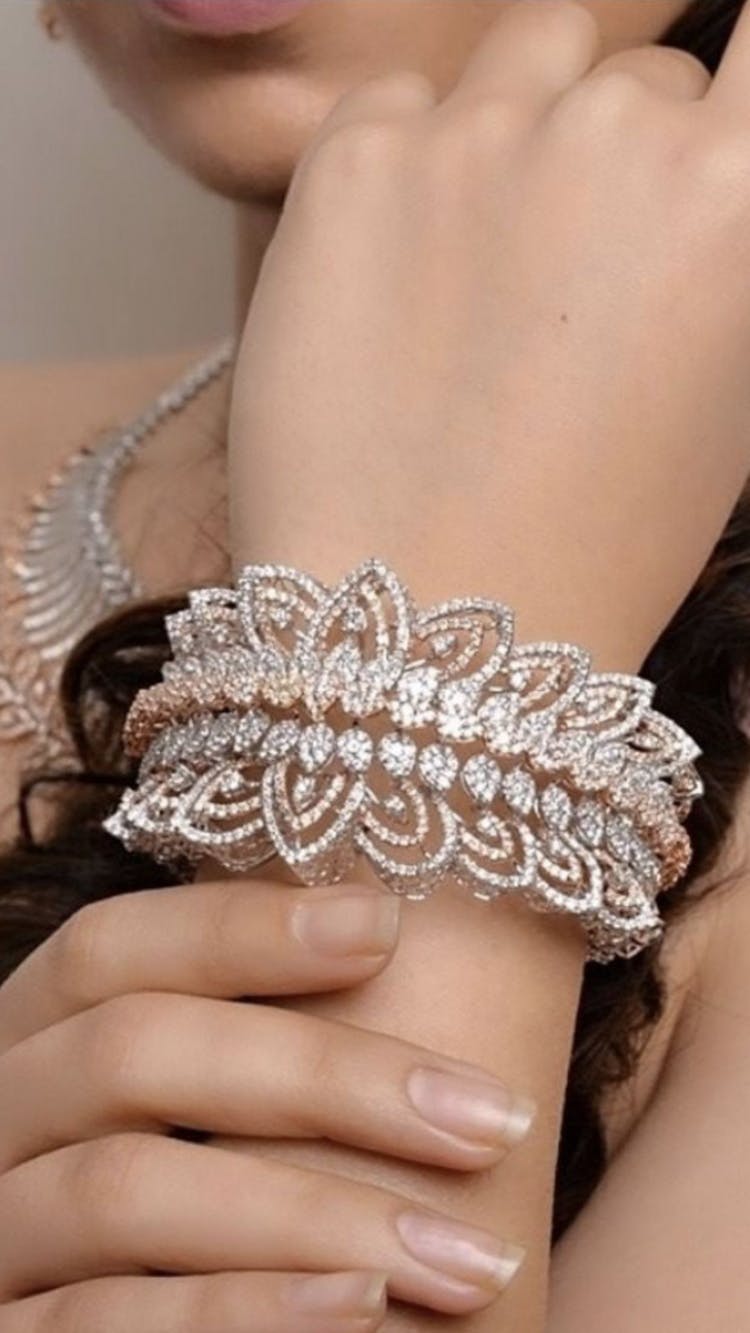 13. Diamond Ring – First Love Of Brides
Isn't it an amazing idea to pair your diamond bracelet with a striking diamond ring? A solitaire ring or a simplistic band ring is enough to grab the eyeballs. You can choose a diamond ring to complement your beautiful gown or lehenga.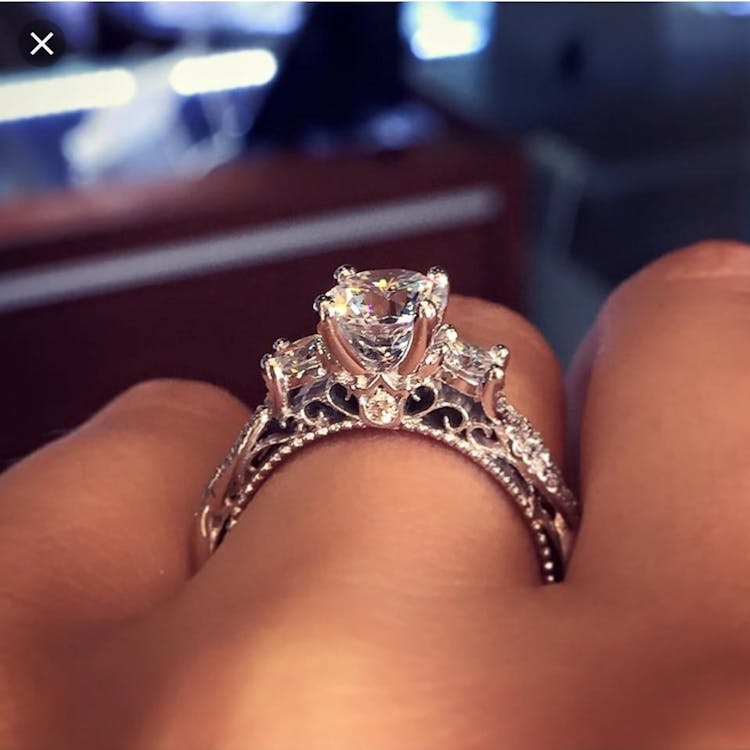 14. Kundan Ring – Statement Maker
Wearing a statement ring like Kundan will make you stand out from the rest. A Kundan ring crafted with intricate designs and pearls can add a regal touch to your bridal look. You can pair a Kundan ring with any color or ethnic wear.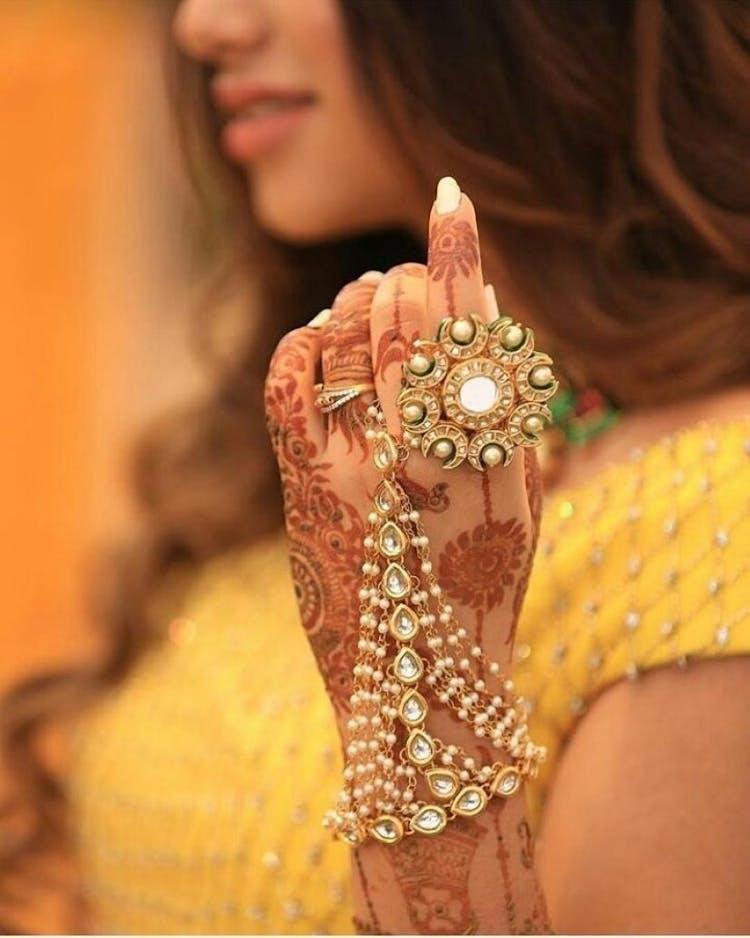 15. Loha Bandhano – A Must Have Jewelry
We can't stop crushing over this mesmerizing gold and iron bracelet for brides. The edgy patterns on this stone-studded bangle give this traditional jewelry a modish feel. This traditional jewellery for wedding bride is a compulsory ornament for Bengali brides.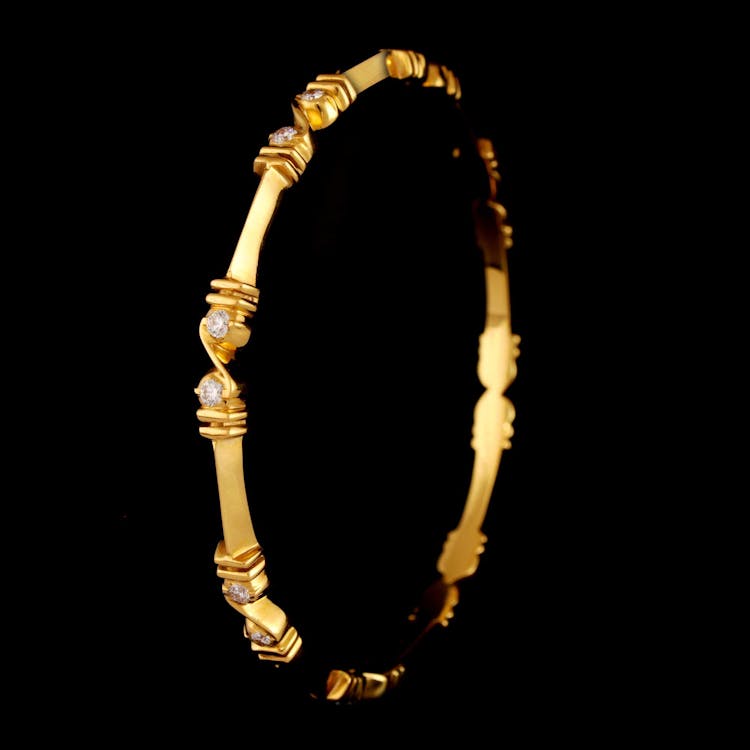 16. Navaratna Bala – Game Changer
Traditional navaratna jewelry has made a great comeback. A stunning bangle made of nine gems looks stunning with a multicolor outfit. You can include these statement bangles in your shopping list to get a glamorous wedding look.