Trending Bridal Mehendi Poses To Try For Future Brides!
Looking for unique bridal poses for mehndi photoshoot? Look at these trending bridal mehendi poses that will surely give you some amazing wedding pics.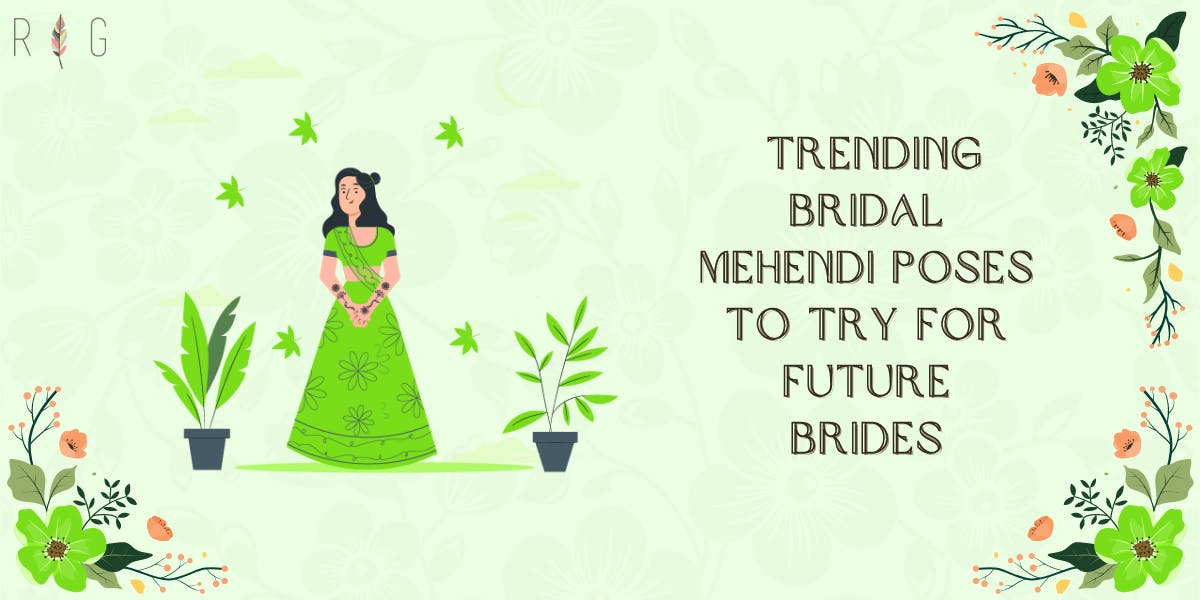 The Mehendi ceremony is a beautiful and fun-filled ritual in an Indian wedding. It has a different name in various regions of our country. A Mehendi ceremony is known as Maenziraat in Kashmiri weddings and Mailanchi Raavu in South-Indian weddings. The main purpose of this traditional ceremony is to enhance the beauty of the bride by applying elaborate henna designs on her hands.
Nowadays, brides celebrate this colorful ritual with popular mehndi songs and dance performances. Brides wear colorful outfits and floral jewelry to ace their Mehendi look. The most fun part of this wedding ritual is having a super cool photoshoot with the best wedding photographer in kolkata. Only a passionate photographer can click these beautiful wedding moments perfectly. After all, every bride deserves to have the coolest photoshoot to preserve their most precious memories. All you need is the perfect bridal outfit, jewelry, and best mehndi poses to achieve the best shot. That's why we have brought you some latest bridal mehndi poses to get some amazing Mehendi pics.
1. A Funfilled Bridal Mehendi Poses
One of the most unique ways to get yourself clicked for a fun-filled Mehendi photoshoot is faking a Bhangra step. This kind of quirky Mehendi pose narrates the happiness of the bride in the pictures very well. You don't need to feel shy. After all, it is the most important event of life that must be celebrated in the best way possible.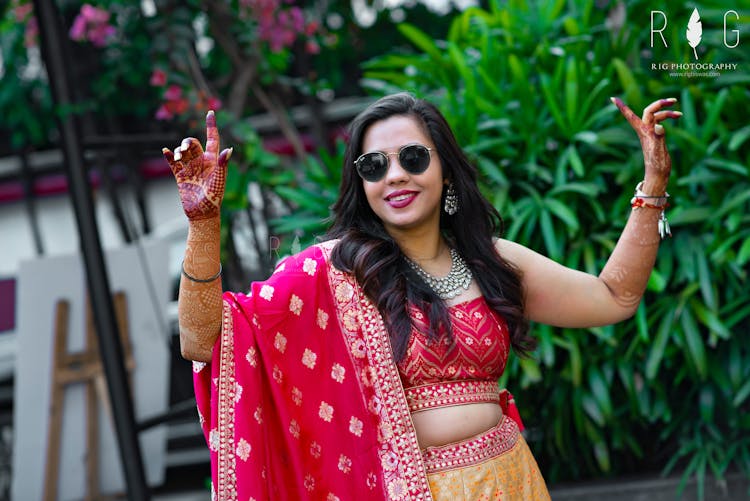 Must Check: Top 7 Hairstyle Ideas For A Bengali Bride – Rig Photography
2. The Dreamy Pose Of Bride Is The Most Beautiful One
This is one of the easiest and dreamy poses for a mehndi photoshoot that brides can try. All that needs to be done is sit on a stair or an elevated platform. Try to sit in an angular pose and look away from the camera to get the most beautiful mehndi picture.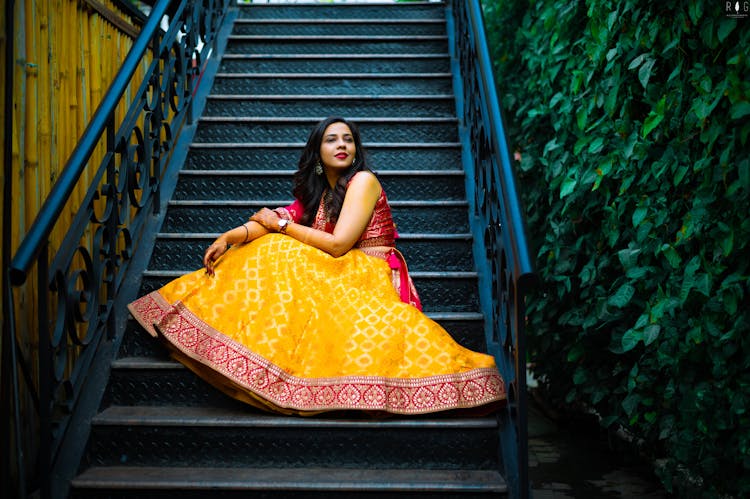 Also See: Top 11 Trending Reception Look Of A Bengali Bride
3. Dancing Mehendi Poses For Bride Is Something You Must Try
Dancing poses of the bride have made the latest entry in wedding photography bengali. The wonderful dance step of the bride along with her family makes our hearts overwhelmed. This picture of the gorgeous bride dancing with their bride's maid is so fun to watch.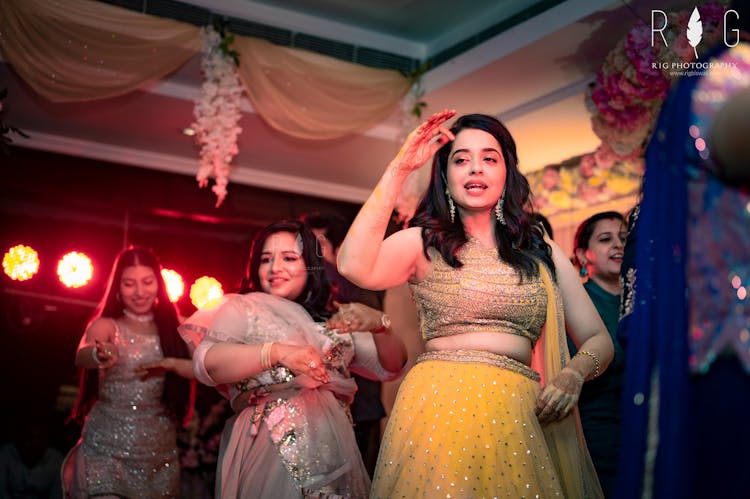 4. The Swagger Bride Pose Is Going To Win Million Hearts
This stylish pose of a stunning bride will leave you awestruck. Getting clicked in front of a branded car can add a style statement to your mehndi pictures. All you need to do is stand a poise and let your wedding photographer capture the amazing shot.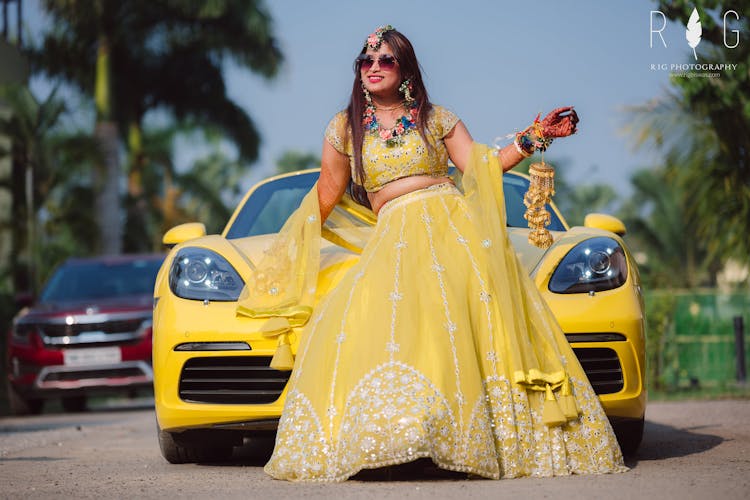 5. A Dramatic Pose Of Bride Can Tell A Beautiful Story
A full-length portrait of the bride with a sparkling backdrop creates dramatic portraits. Using your bridal dupatta can make your mehndi pictures very pleasing. These mehndi photoshoot poses are the best ones to tell a beautiful wedding day.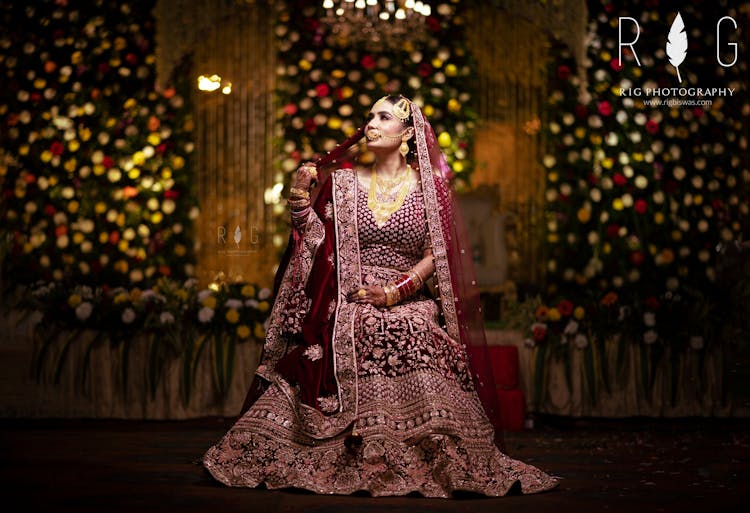 6. Twirling Bridal Mehendi Poses Are The Mandatory
Another popular mehendi bride poses includes a classic twirl. This is the best way to flaunt your breezy lehenga and beautiful henna design together in the mehndi portraits. Twirl around and let your wedding photographer capture the beauty of the candid moment.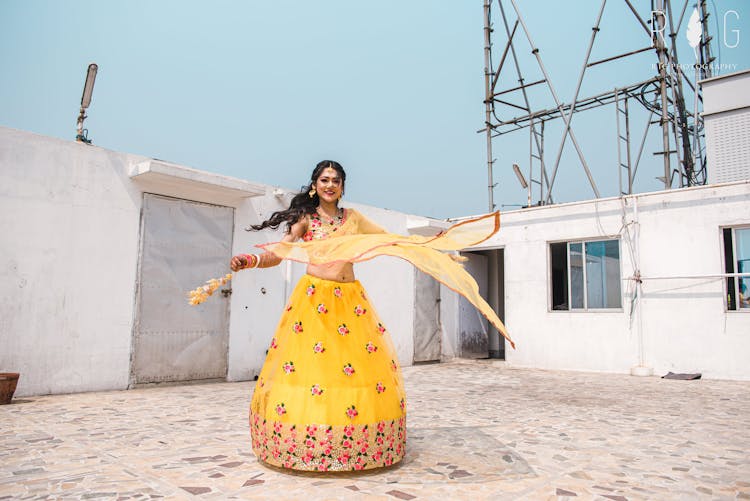 7. The Popular Mirror Reflection Mehendi Poses
Capturing your reflection in the window pane can give you some mesmerizing Mehendi pictures. This super creative mehndi pose is the simplest one to capture. This kind of mehndi poses also allows you to showcase your beautiful mehndi design in the pictures.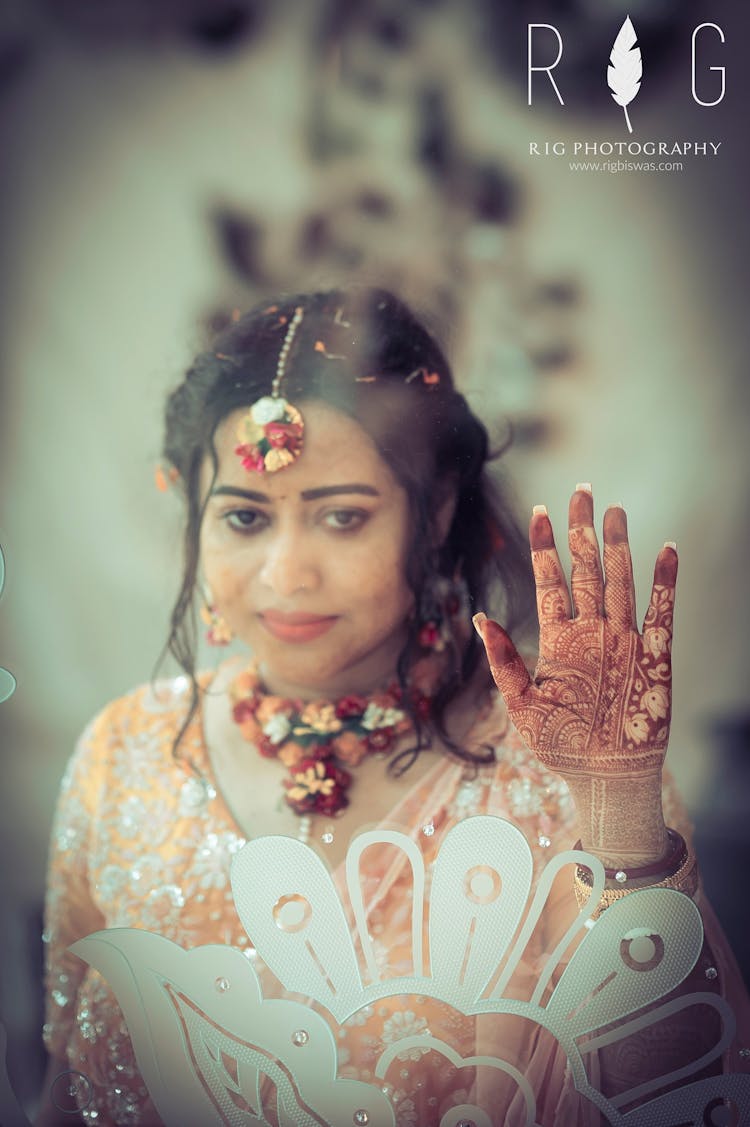 8. An Unique One In Wedding Mehendi Photography
We especially love this photo of a pretty bride reading a book, which shows her love for reading. It is an unique way to capture your hand mehndi design. You can try this kind of pose if you feel shy to face the camera.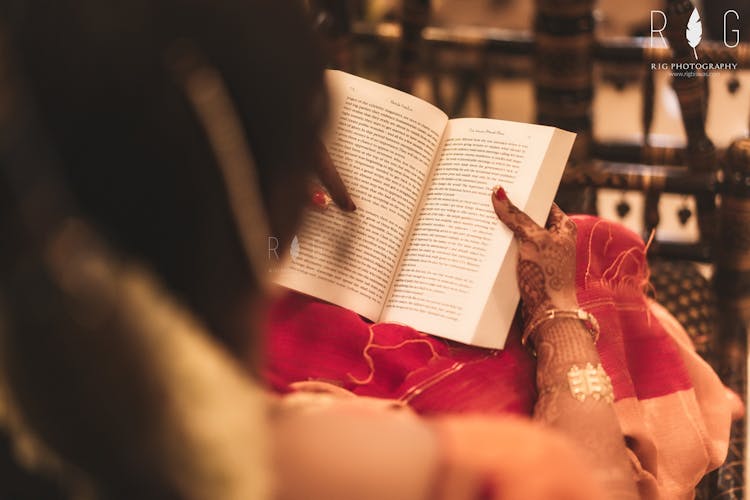 9. Mehendi Poses With Parents Are Very Emotional
This portrait represents the loving relationship between the mother and the daughter. These are some simple mehendi poses that can portray the emotional bond perfectly. This wonderful Mehendi pose is a must try to create some loving memories with your parents.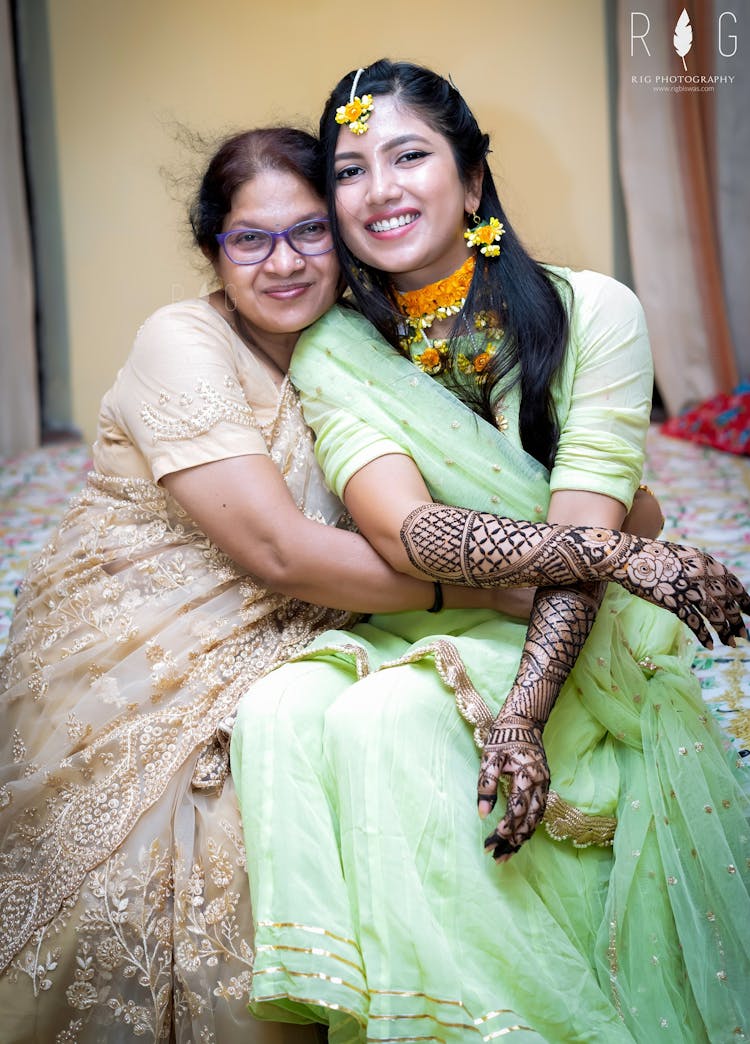 10. The Classic Mehndi Pose Of Bride
Showing off your mehndi design is the most classic mehendi photoshoot poses. Make sure your wedding photographer focuses on your hand and feet mehndi together.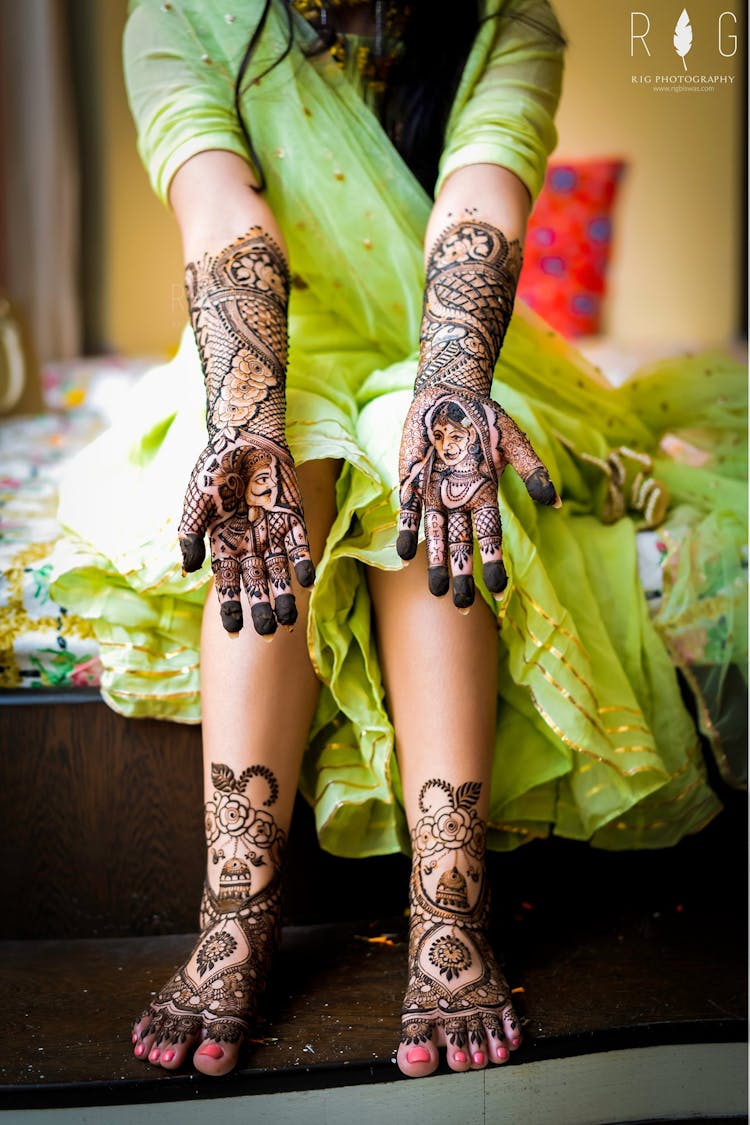 11. Lovely Mehendi Pose Of A Cheerful Bride
A cheerful bride looks amazing in the wedding pictures. Smile or laughing can portray your happiness better in the pictures. Sharing hearty love while applying mehndi on hand can give you some happy photos for a lifetime.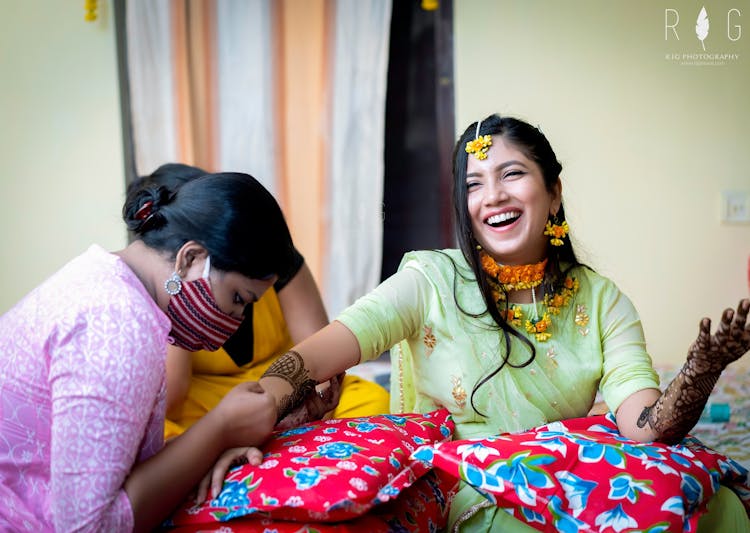 12. The Coy Bride Pose Is Among The Hit Ones
Hiding your face with your hands is a beautiful way to show off your captivating mehndi design in wedding pictures. This kind of mehndi pose allows you to flaunt your mehndi design along with your elegant wedding ensemble.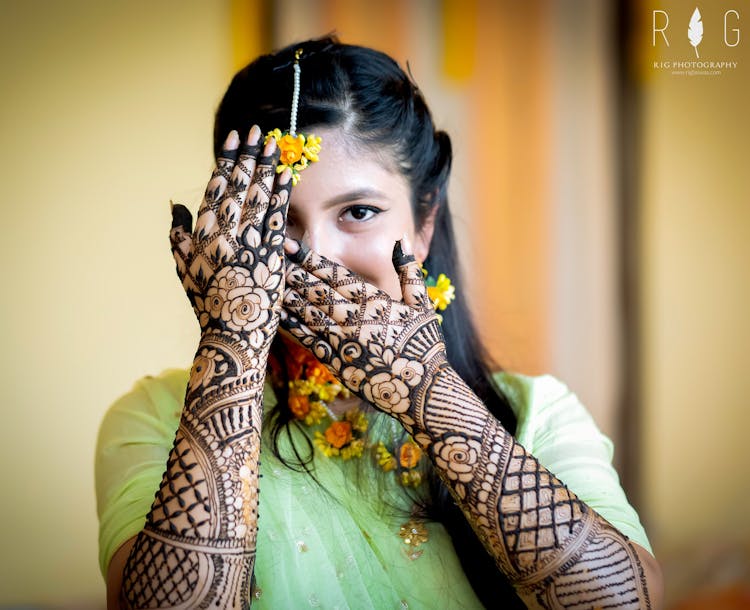 13. Adorable Bridal Mehndi Photo With Kids
There is no doubt to say that the smallest wedding guests often do unpredictable things to turn your Mehendi pictures into the cutest ones. Hence posing with a little kid can be a bonus point to capture some sweetest memories of your wedding event.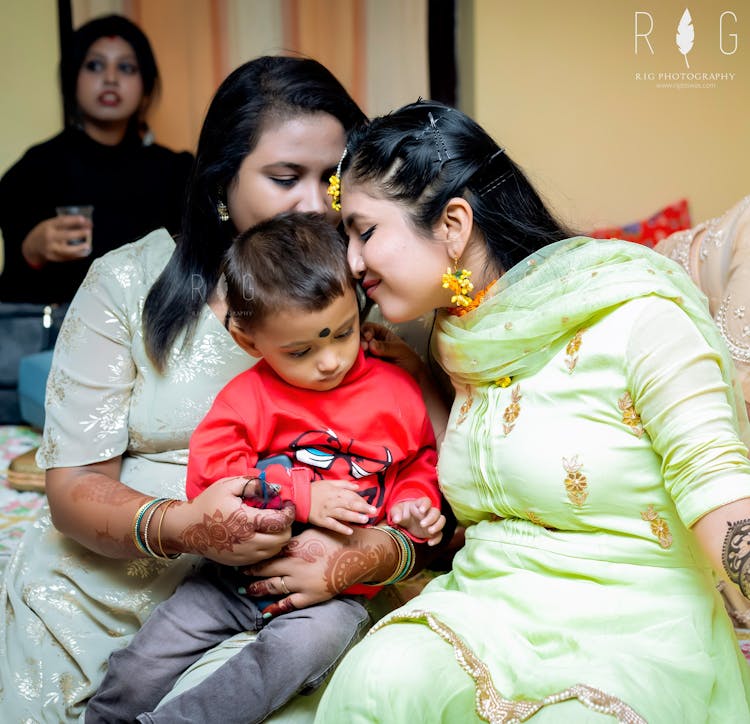 14. A Group Mehndi Pose With Family
Gather your family members and have some fun while posing for the mehndi photoshoot. Look at this group picture, they are shaking their legs together to create a fun-filled Mehendi picture. Make sure that your wedding photographer captures all the innocence they carry in those wonderful moments.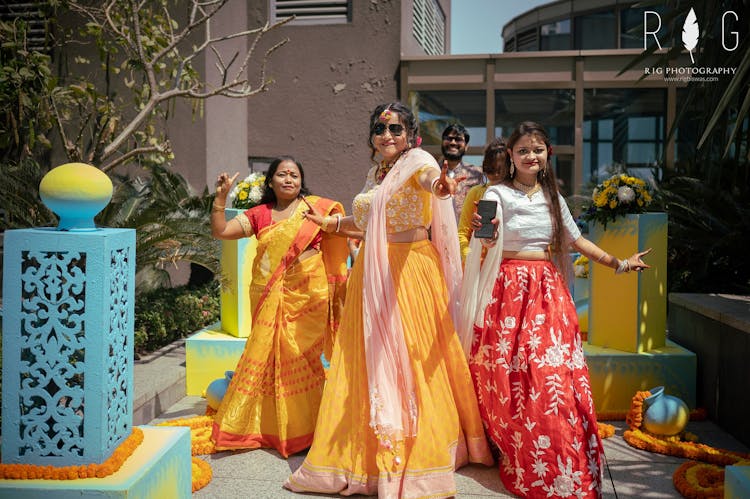 15. A Mehndi Pose With Bestie
One of the most popular mehndi poses for brides is getting clicked with your best friend. Have fun with your girls while posing for the coolest Mehendi photoshoot. Try to show off your mehndi design to get some wonderful mehndi pictures.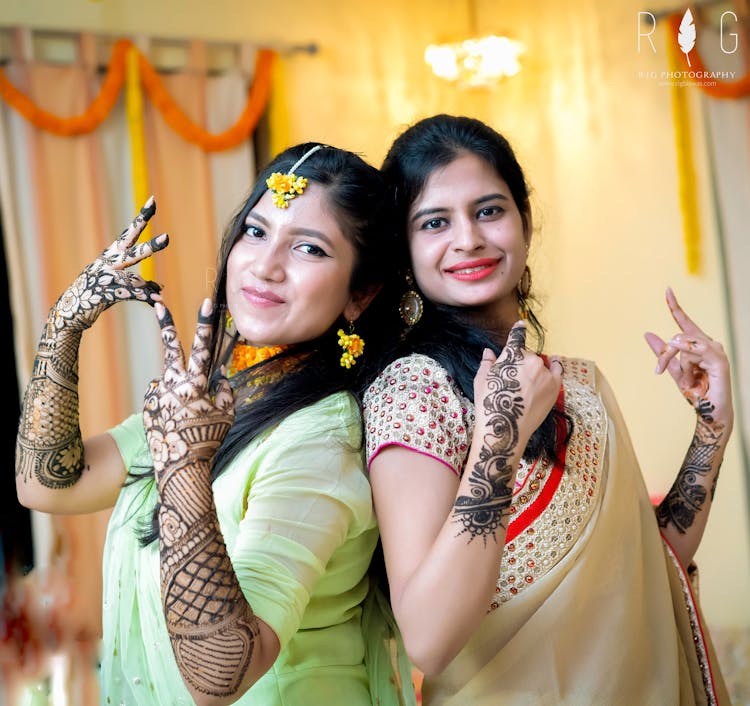 We hope, you got the inspiration for your Mehendi photoshoot by reading this blog. Contact a well-known wedding photographer in Kolkata to plan an unforgettable Mehendi photoshoot.