All About Traditional Bengali Bridal Jewellery Collection [2022]
Bring the traditional vibes to your modern wedding by wearing the antique bridal jewelry of cultural Bengal. Here is a list of bridal jewelry collection.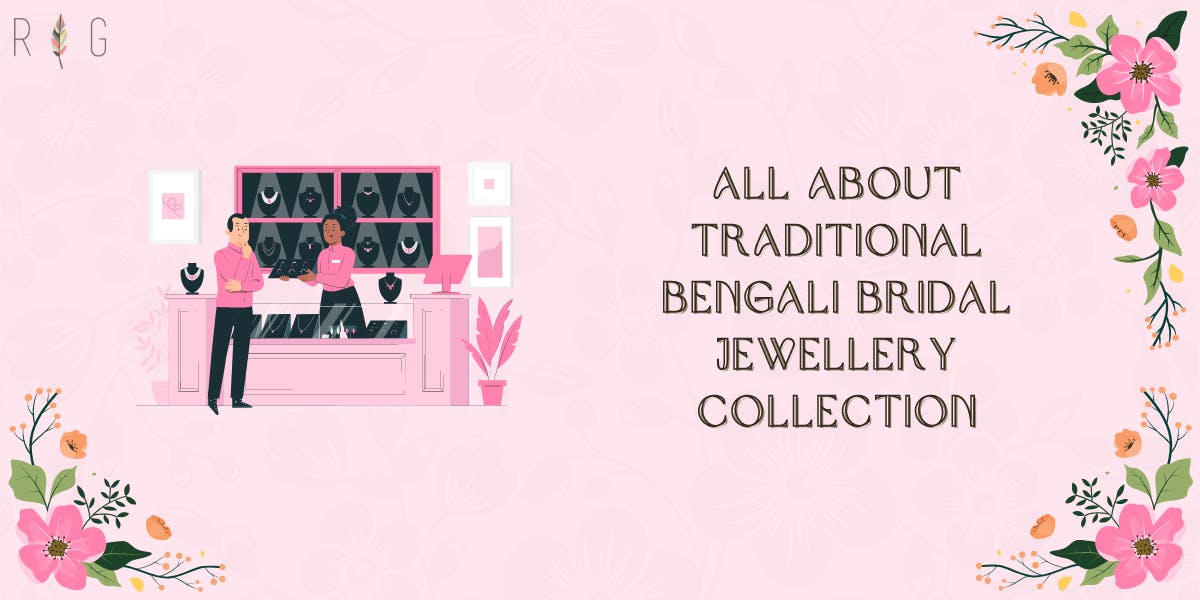 Bengal is not only famous for its antique culture and delicious sweets but also known for its vibrant Bengali weddings. The beauty of a Bengali wedding is determined by the wedding attire, food menu, and bridal jewelry. A Bengali bride is adorned with a lot of jewelry that mostly consists of gold and silver jewelry. Bengali jewelry is an integral part of their culture because these remarkable items were mostly inherited generation after generation.
Today modern brides wear a moderate amount of this jewelry that adds grace and sophistication to their bridal look. Wearing this traditional jewelry also provides you with a regal appearance that can create stunning photos of your wedding.
Check this list of traditional jewellery for Bengali wedding from the best wedding photographer in kolkata that you need to know to get the most appealing bong bridal look.
Let us read more about this gorgeous and traditional Bengali jewelry
1. Beautiful Anklet – Nupur
 The traditional silver anklets are considered very auspicious in Bengali weddings. It is adorned in the bride's ankle believing that it will bring happiness and prosperity to the house. These chiming ornaments are made with silver and designed beautifully for the pretty feet of Bride. You can wear this beautiful piece of jewelry to increase the glory of your bridal look.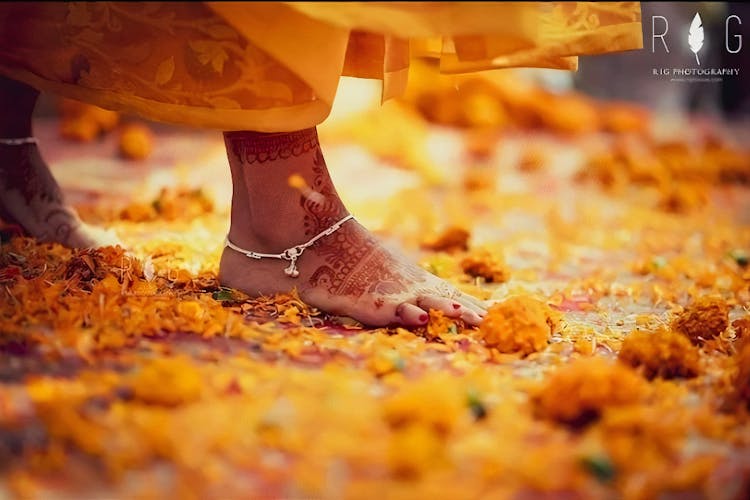 Recommended: Top 10 Bengali Mehndi Design Ideas
2. Gorgeous Waistband – Kamarbandh
 This is another splendid Bengali wedding jewellery that is worn by a Bengali bride on her Beautiful Banarasi saree. Kamarbandh is a gold waist ornament that is adorned with floral or leafy motifs. This spectacular ornament lost its glory in the last few decades. But nowadays modern brides are reviving the tradition of wearing Kamarbandh on their D-day. It enhances your beauty and sensuality and flaunts your wedding outfit.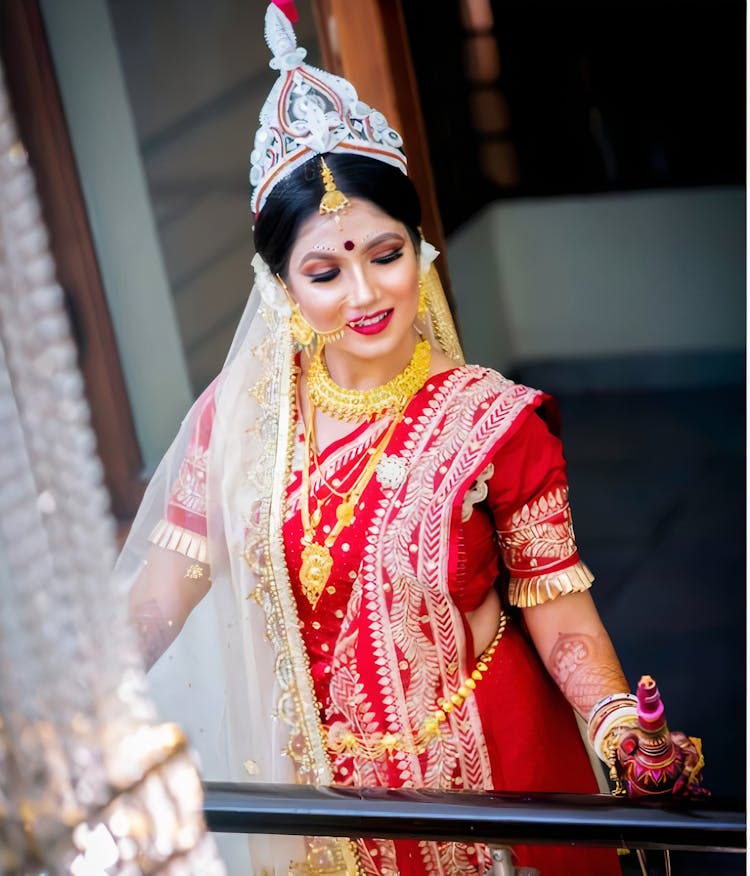 3. An Exquisite Wristlet – Mantasha
We all know the beauty of gold bangles. Bangles are considered an important piece of jewelry for every bride which brings happiness to a life of a new bride. Similar to a bangle is the gold wristlet which is worn by Bengali women in their hands. This broad gold–plated bangle has an intricate design and haws delicate golden lace that is hooked with a fancy ring. This stunning piece of jewelry is worn on a single hand. This bridal jewellery will embellish your hand and will make you the gorgeous bride.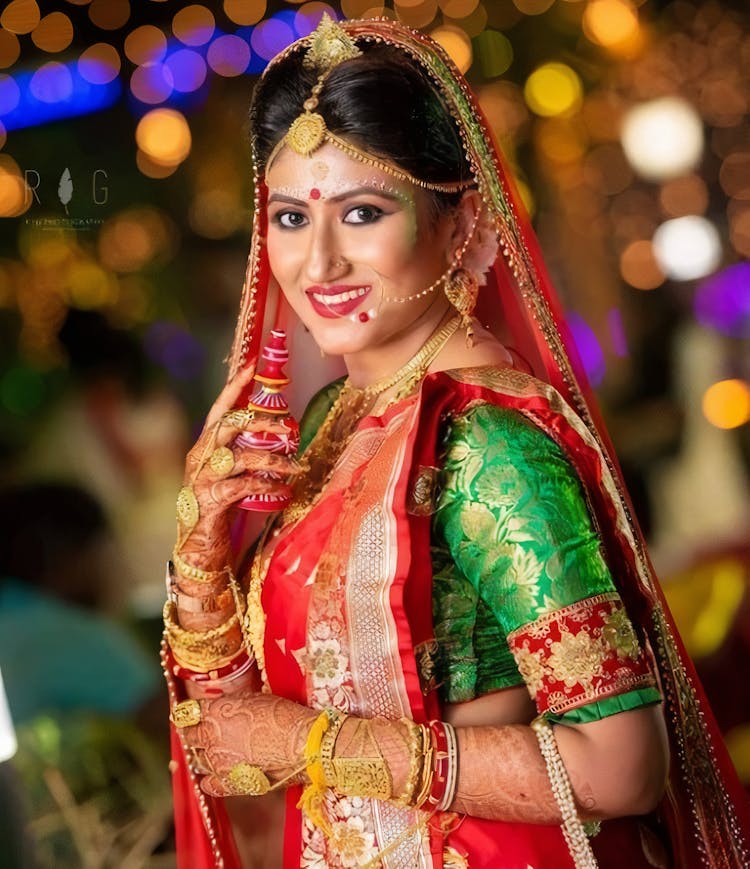 4. Fascinating Bangles of Bong Women – Chur & Bala
A Bengali bridal look will remain incomplete without wearing the traditional bangles known as chur and Bala. These elegant pieces of glimmering bangles are usually gifted to brides from their mothers or grandmothers as ancestral jewelry. These glittering gold bangles will provide a fascinating look to a new bride.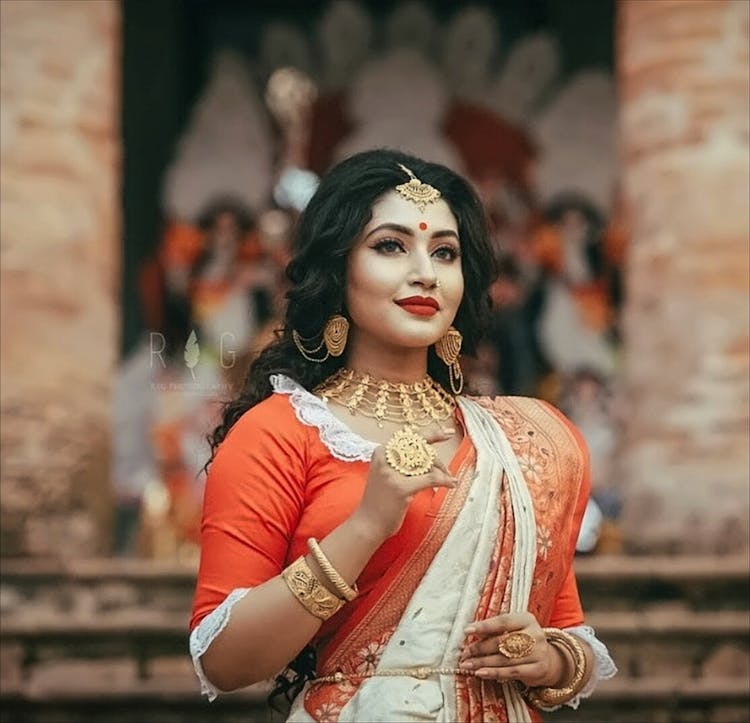 5. Mesmerizing Traditional Iron Bangles – Loha badhano
 Gold–plated iron bangle is the most important piece of Bengali bridal jewelry. Loha Badhano is an integral part of the Bengali wedding jewellery set that is gifted to a bride by her – laws. These iron bangles are paired with shakha and pola. These three bridal bangles are worn together by a new bride throughout their marital life.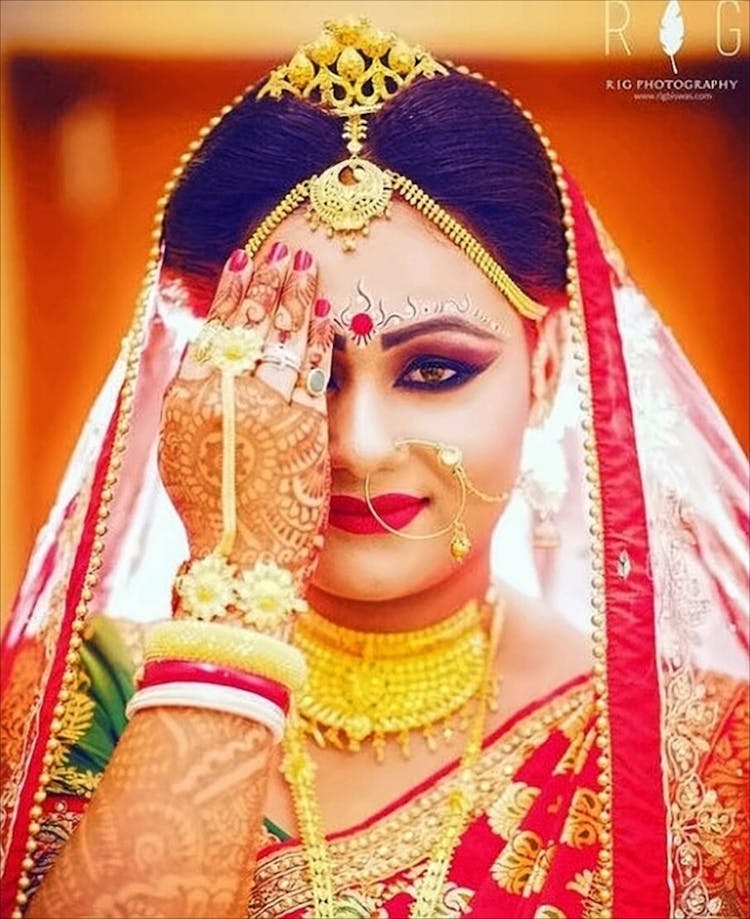 6. Alluring Layered Necklace – Saath Noli Haar
  Made of pure gold, this graceful necklace is crafted with intricate design. This beautiful necklace has five or seven layers of chain attached with a central pendant. In the olden days, this necklace was worn by brides or women of a royal and prestigious background. Not only at weddings but this luxurious necklace is also worn by Bengali women on festive occasions.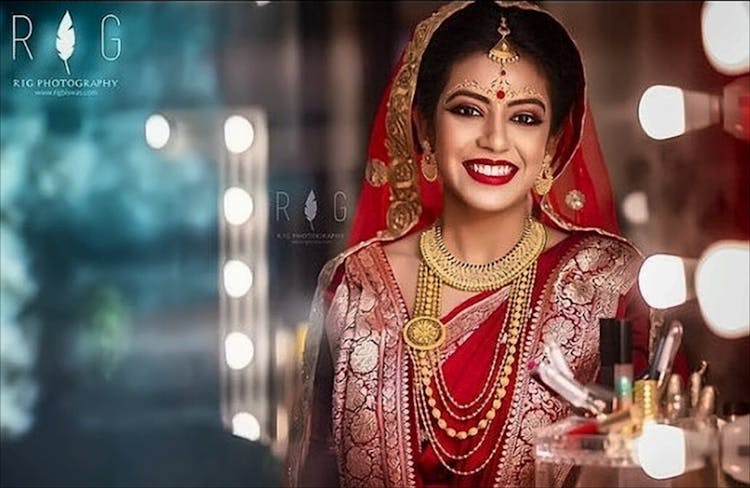 7. Diving Necklace – Sita Haar
  This charming Bengali wedding jewellery has a strong resemblance with the necklace that Devi Sita was used to wearing which is mentioned in the epic Ramayana. Influenced by the divine jewelry this longer gold necklace got its name "Sita Haar". The Bengali Sita haar designs are made by uniting multiple gold chains and paired with a beautiful locket in the middle. You should wear this traditional jewelry to achieve a glamorous look on the wedding day.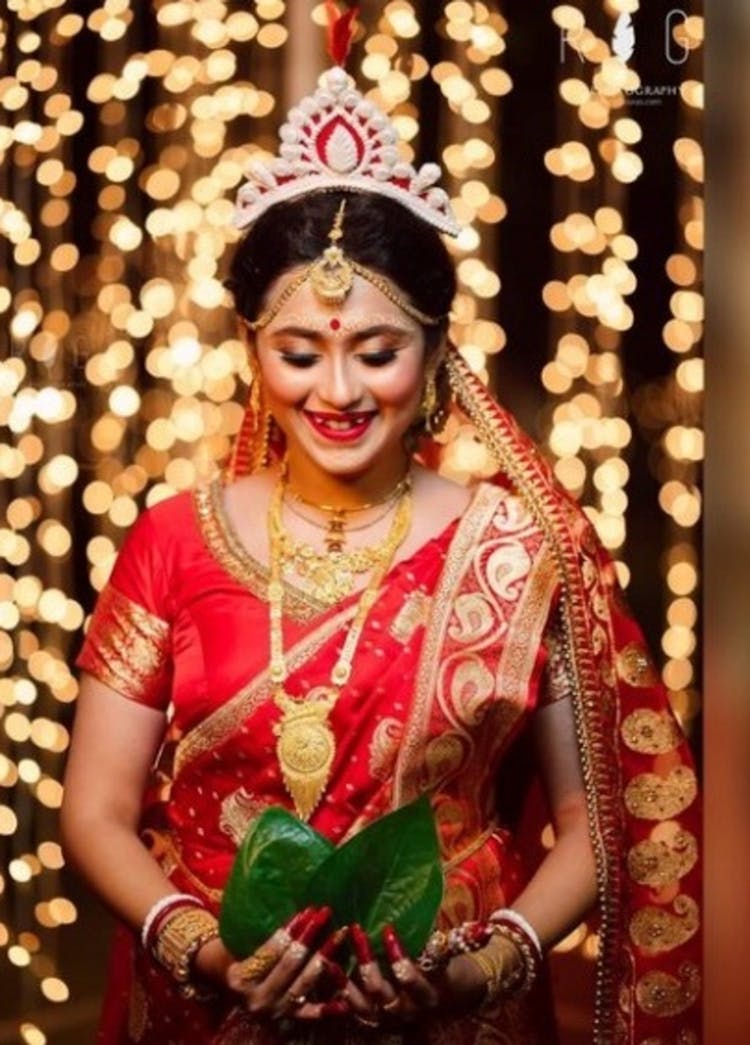 8. Classic Earrings – Jhumko
Jhumko is a very popular Bengali earring that is mostly preferred for the wedding day. These earrings are crafted with beautiful floral motifs. According to the Hindu wedding ritual, these earrings protect a bride from the evil eye. Nowadays, you will get many new designs in these layered golden earrings which look more appealing to the eyes.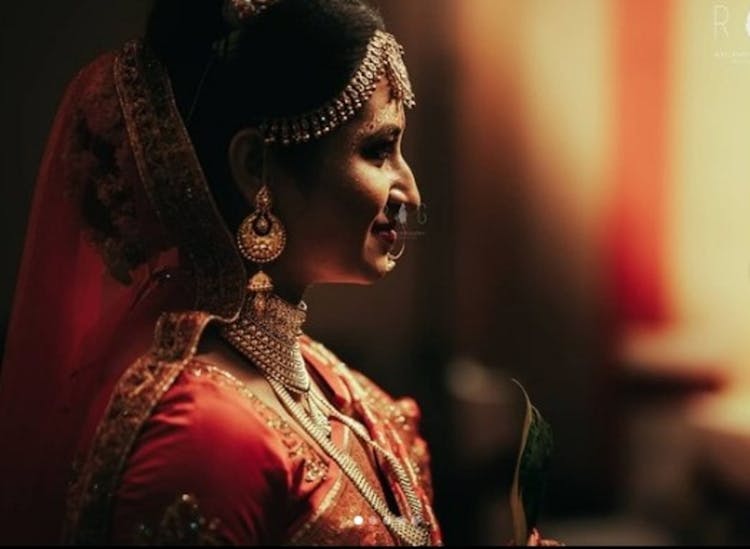 9. Pleasing Nose Pin – Nolok
 The Bengali nose pin, known as nolok is a very impressive piece of jewelry. This Bengali bridal jewellery is adorned by Bengali brides on their pierced noses. These compelling nose rings are a symbol of a married woman. Nolok is usually a large gold ring that is attached to a string. A nolok can provide you with a drop-dead gorgeous look that you can be proud of.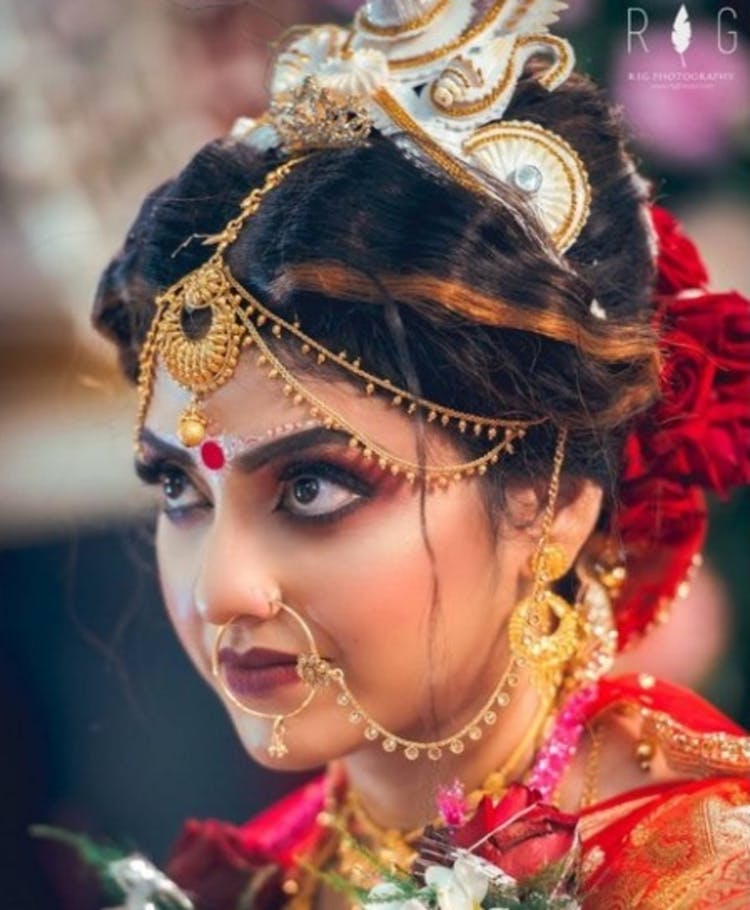 10. Bridal Head Pendant – Tiara/Tikli
 Tikli is an incredibly beautiful head accessory. This traditional head jewelry is also known as Manng tika in other parts of India. Bengali bridal tikli is a pendant shape jewelry that is attached with delicate gold chains. it is usually worn in the mid parting section of hair. You can also opt for stone–studded tikli to add a royal touch.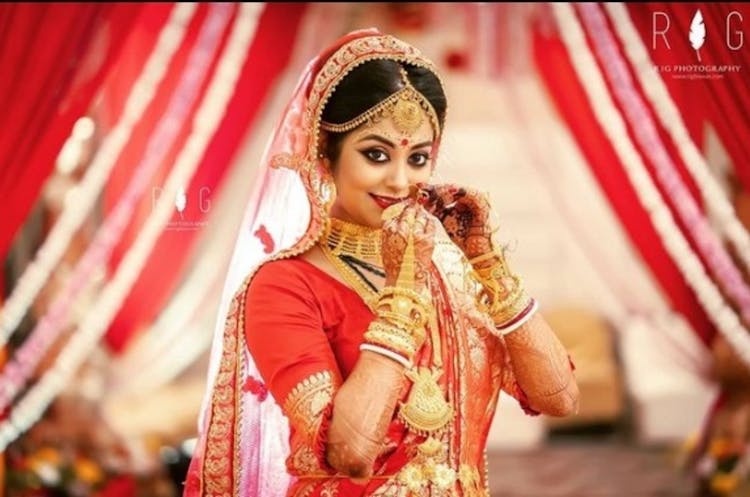 11. The Stunning Golden Crown – Mukut
 Mukut is a mini golden crown specially designed for the wedding day. It holds the veil of the bride and keeps it in the proper place. This gold-plated crown is worn by a bride on her head which provides her a queen-like appearance. A Mukut is the most desirable wedding gold jewellery of every bride.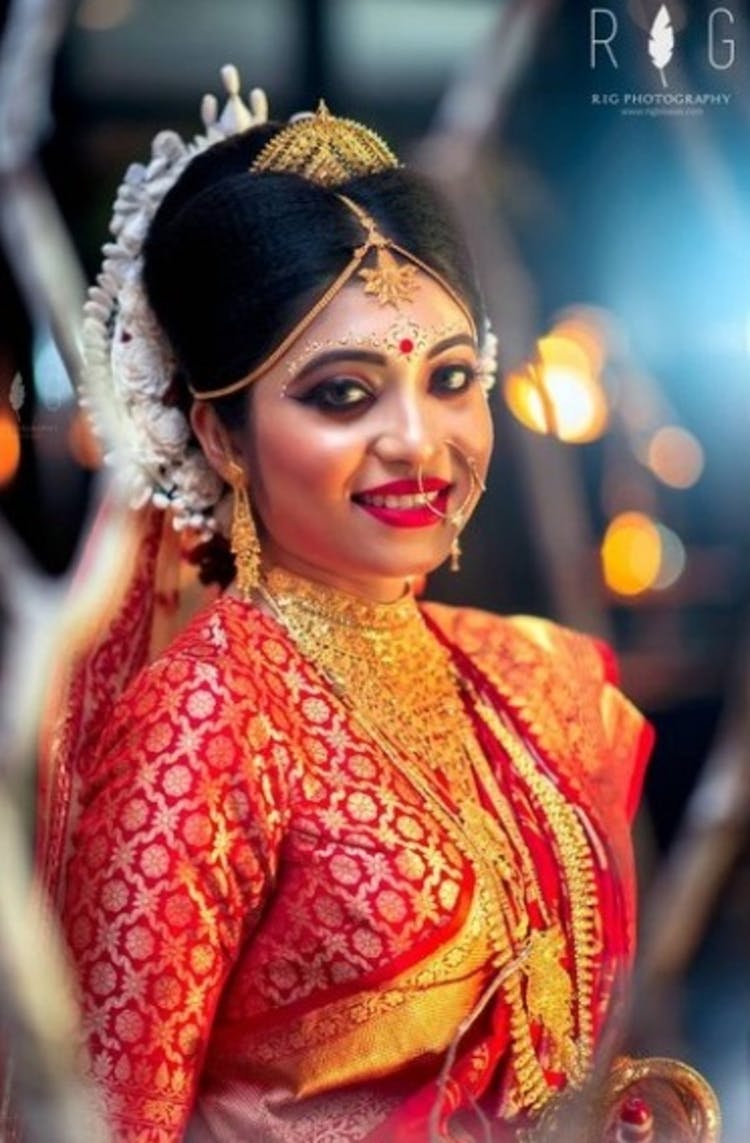 So, this is all about Bengali bridal jewellery collection. Which Bengali jewelry would you like to choose for your wedding day?
         A bridal look of a woman is full of emotions and beauty which needs to be captured in a perfect shot. Rig photography is an award-winning wedding photographer in Kolkata. We capture the unique and special moments of your wedding that make you smile forever. Our team of professional photographers ensures to create a beautiful wedding album of evergreen memories through an artistic touch. Plan your wedding with us t get timeless memories of your big day.