11+ Easy & Gorgeous Bridal Nail Art Designs For Wedding
Want to give your mehndi design a beautiful twist? Try these wonderful bridal nail art design to bedazzle your hands.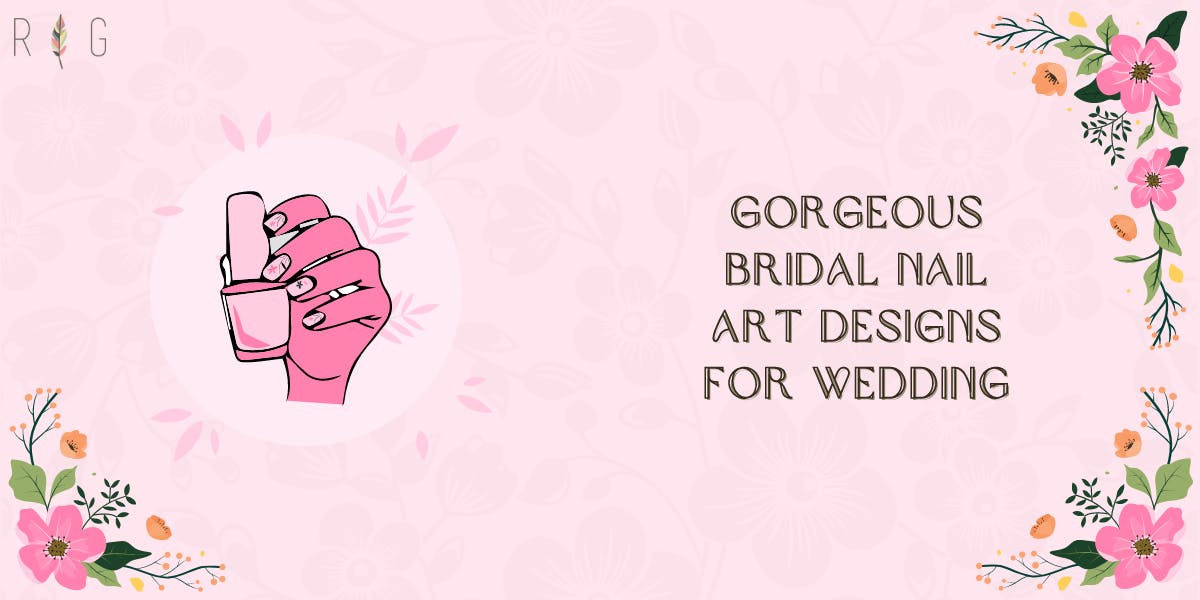 A bride gets noticed from tip to toe on her wedding day. Hence, you need to choose the right bridal outfits and accessories to get a captivating bridal look. Every detail of your bridal look matter a lot to rule people's heart. From elaborate mehndi designs to beautiful nail art, everything plays a huge role on your big day. Likewise mehndi designs, nail art is also a type of body art done on nails to enhance the beauty of a bride's hands. You can notice stunning nail art on the bride's fingers in bengali wedding photography. There are many breathtaking nail designs that you can find on social sites. But, it's always better to research nail art before jumping to a conclusion. After all, you can't take any risk with your wedding look. Take some inspiration from the bridal nail art design below to get a fabulous wedding day look.
1. The Glittery Bridal Nail Art Design
If you are looking for trending nail art for your wedding day, then we will suggest glittery nails. Nothing can beat the elegance of a bridal hand with a gorgeous mehndi design and glittery nails.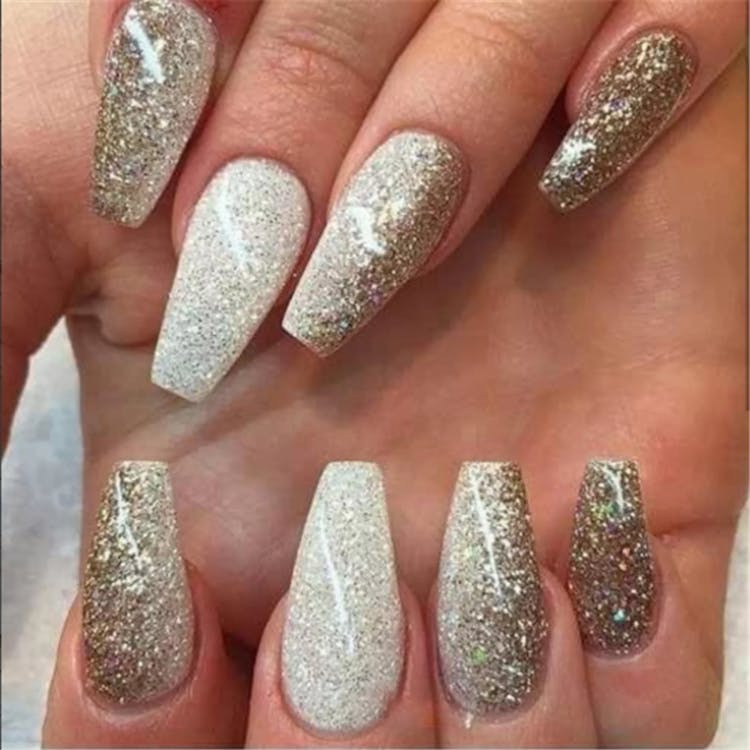 Recommended: The Ultimate List Of Trending Bridal Jewellery For Haldi Ceremony
2. Love Symbol Wedding Nail Art Ideas
What a beautiful way to express your feelings through heart shape nail art. This romantic bridal nail polish design with dainty stones looks amazing on a bride's hands. Give a romantic twist to your nails by drawing this heart shape. This bridal nail design is perfect for a pre-wedding event like the mehndi or sangeet ceremony.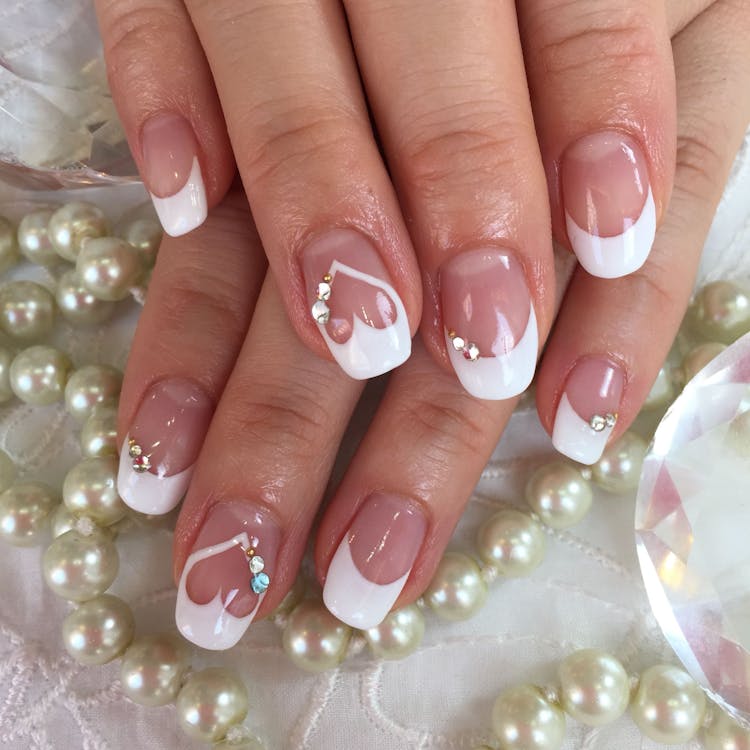 See More: Top Trending Varmala Designs For Wedding [2022]
3. Sparkling Nude Nail Art Design
Nude nails are the trending choice among brides for stunning nail art. You can try a coffin shape-like design on your nude nails and allow them to shine by adding a touch of glittery nail polish. This outstanding design can make your hand look livelier and lighter.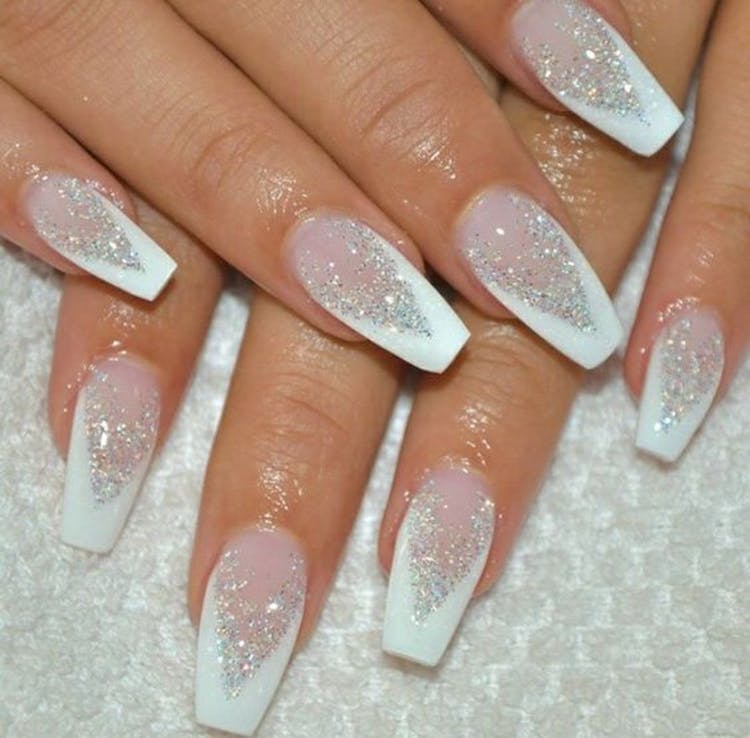 4. A Floral Saga Nail Art Design
Indian brides love to experiment with floral design in every element of their bridal look. Be it floral jewelry or floral nail art, every floral design enhances the beauty of a lovely bride. Make sure to higher the best wedding photographer in kolkata to capture your amazing bridal look that speaks a floral saga.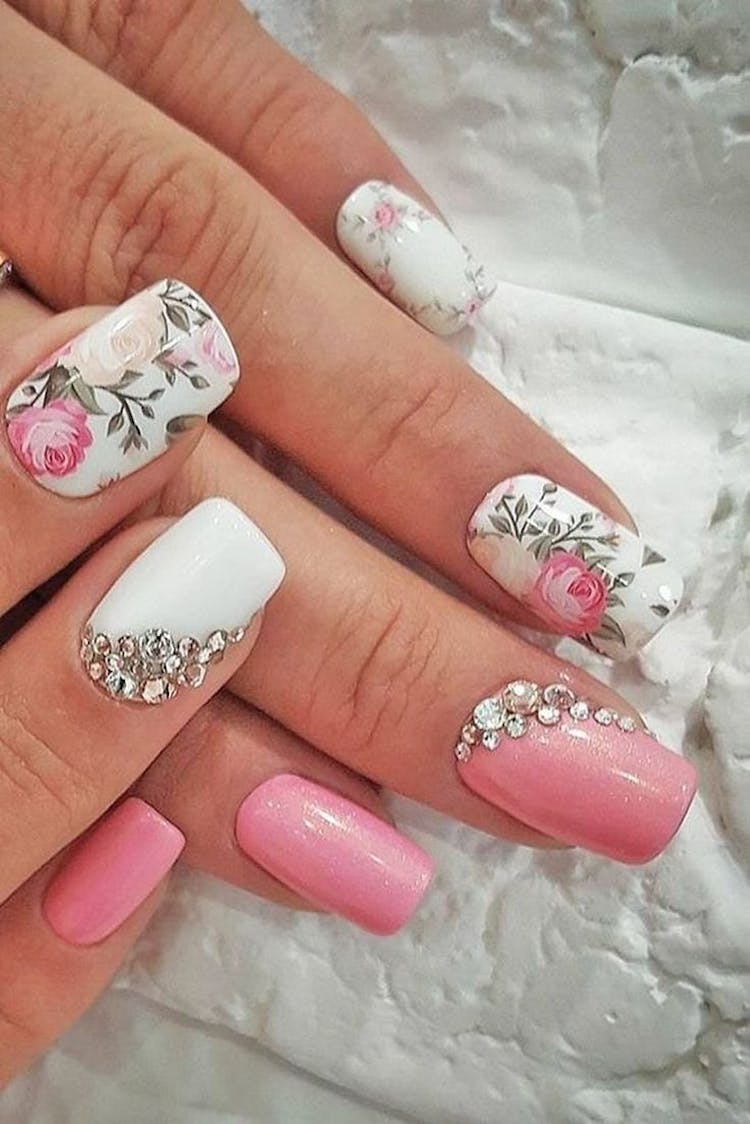 5. Shimmery Pink Bridal Nail Art Design
You can never go wrong with shimmery pink bridal nail art. Give your nail a sparkling twist by applying shimmery nail paint on your hands. It can give the most glamorous and elegant outcome.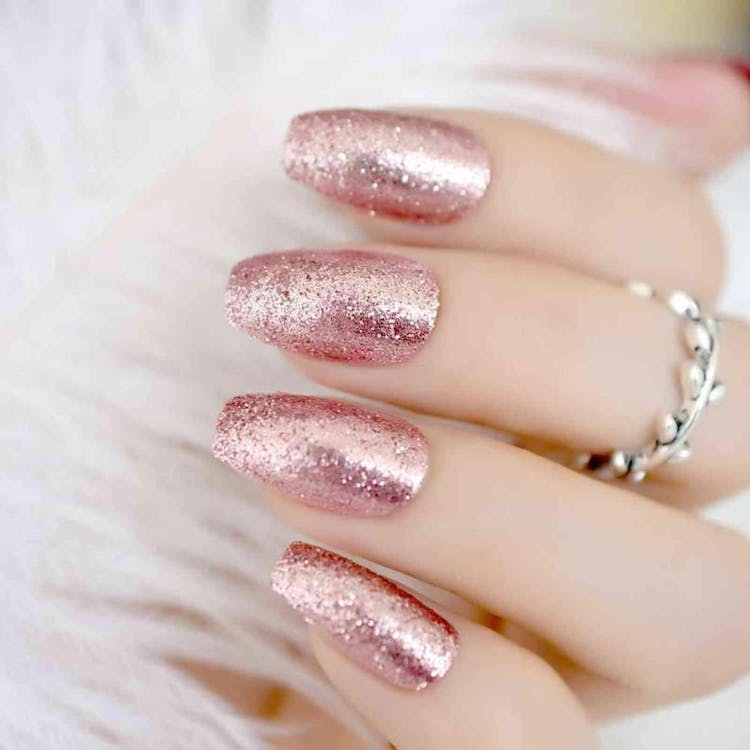 6. Matte Nail Art With Rhinestone
Another latest trend in the bridal fashion world is the glamorous matte nails adorn with rhinestones. Adding a touch of rhinestone to your nails can work as an attractive embellishment. Remember to choose nail paint that can complement your gorgeous bridal lehengas.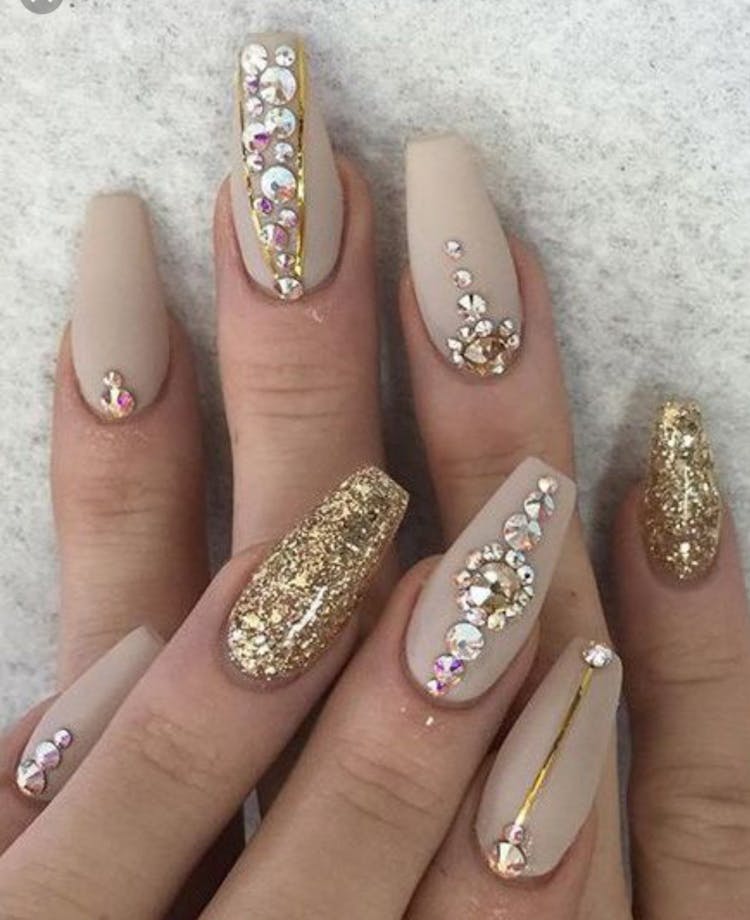 7. The Diamond Studded Nail Art For Indian Bride
Let your nail reflect your simplicity in the best way possible. These nude nails adorned with dainty diamonds like stone is one of the simple bridal nail art that looks elegant on fair brides.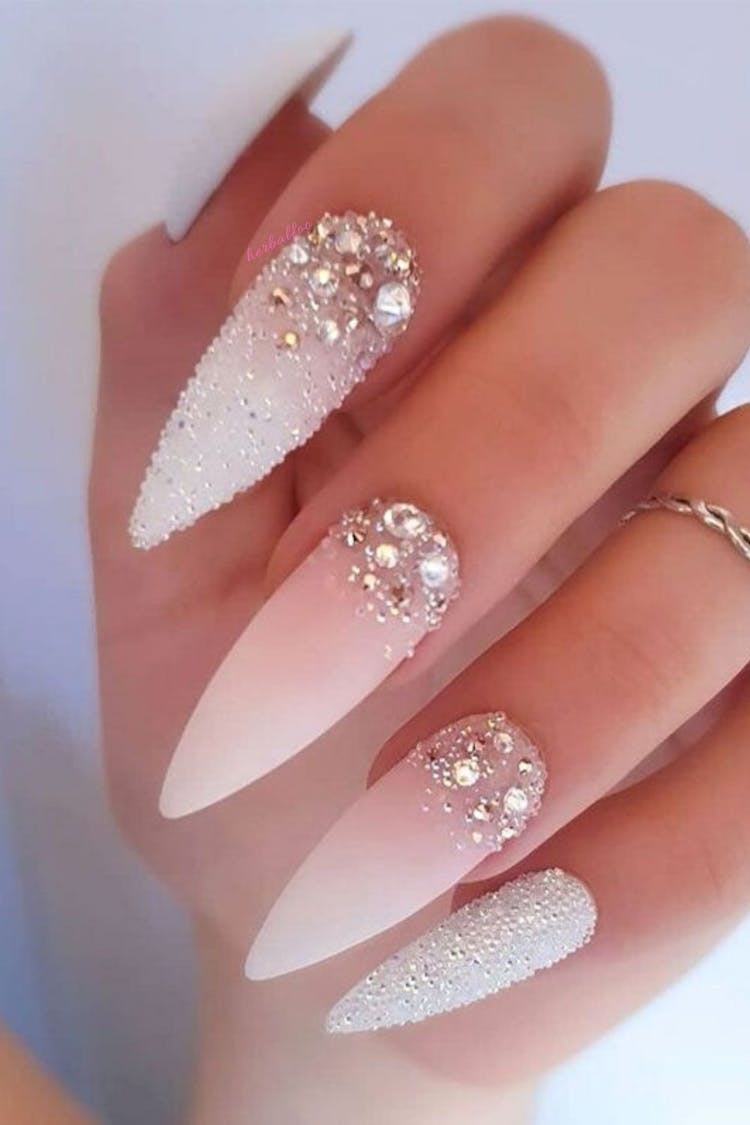 8. Different Nail Art Designs
If you like a mix of everything then you can try this stylish nail art. You can choose different shades of art for every nail to make it unique and beautiful. This kind of nail art design is perfect for any nail length.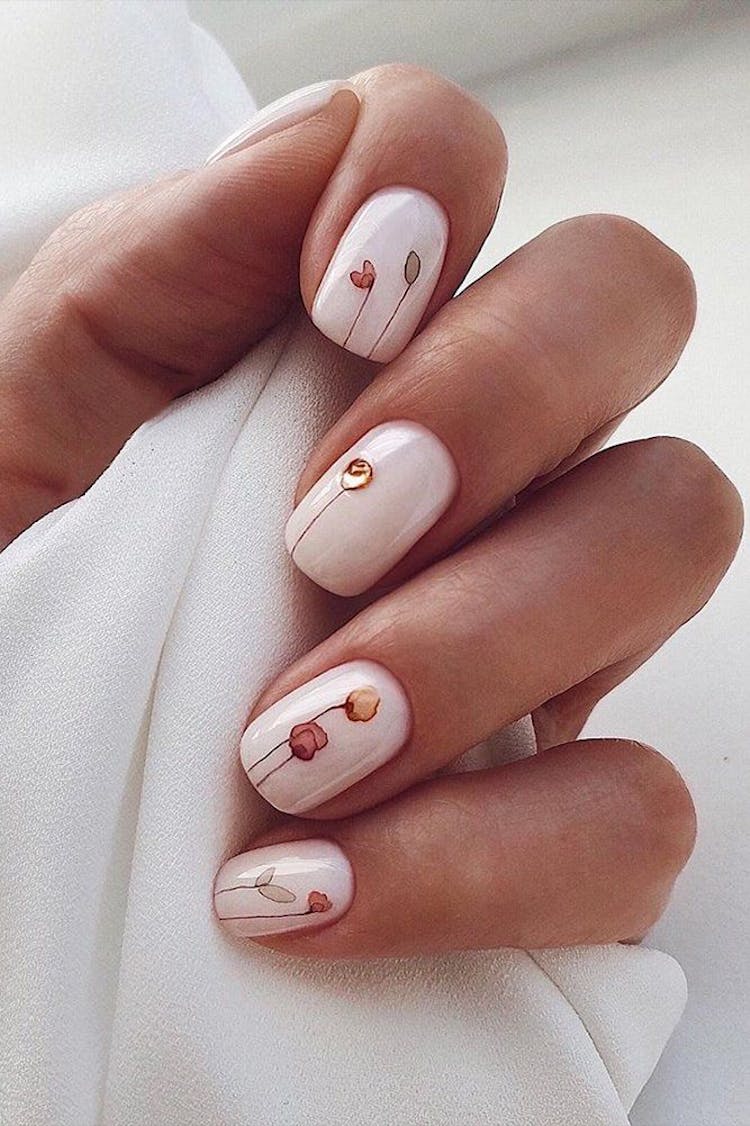 9. Pink & White Nail Paint Design For Wedding
Don't be afraid to experiment with two shades on your nails. Pastel shades like blush pink and white in a geometric design are an extra ordinary pick for a fun-filled wedding event. This is one of the best bridal nail polish designs that can grab everyone's attention towards your hands.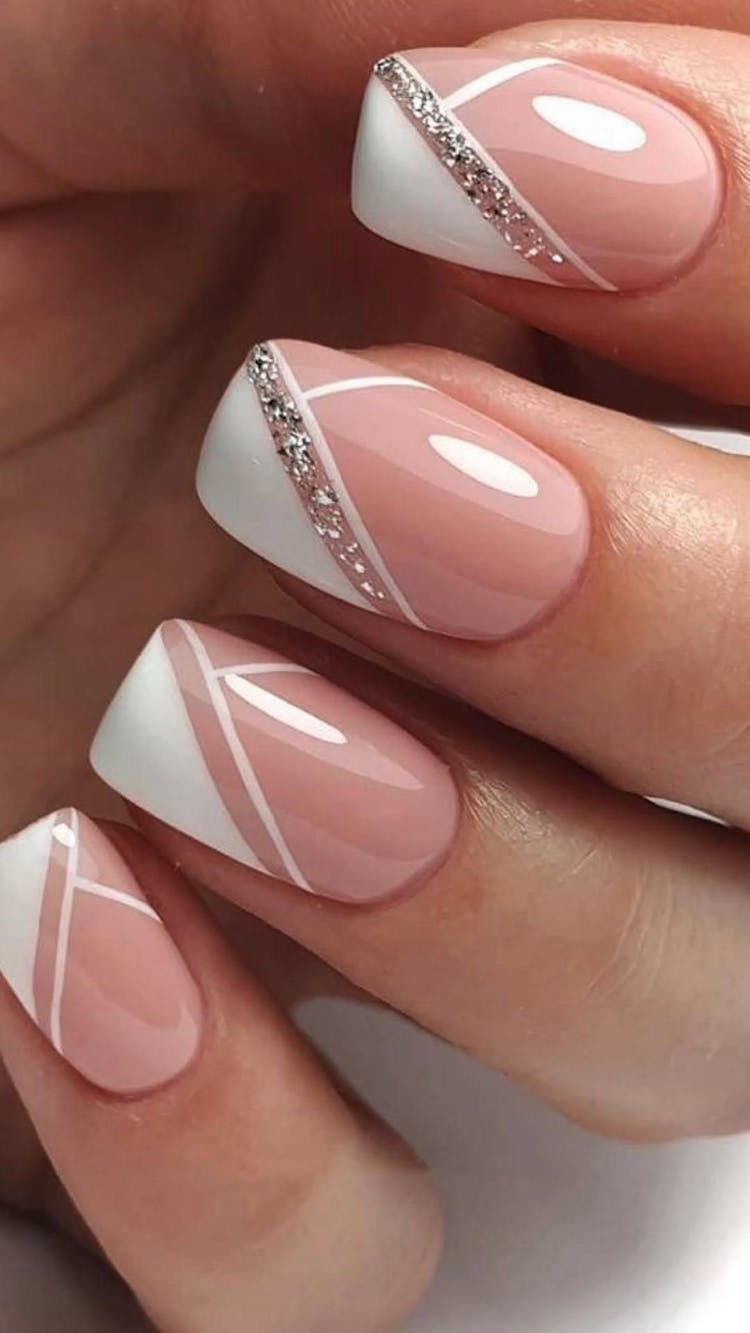 10. Red Nail Art For Traditional Brides
If you prefer classic and dark shades like red then you can bookmark this given image. The traditional red with a quirky sequence is the latest addition in bridal nail art design that is hard to ignore.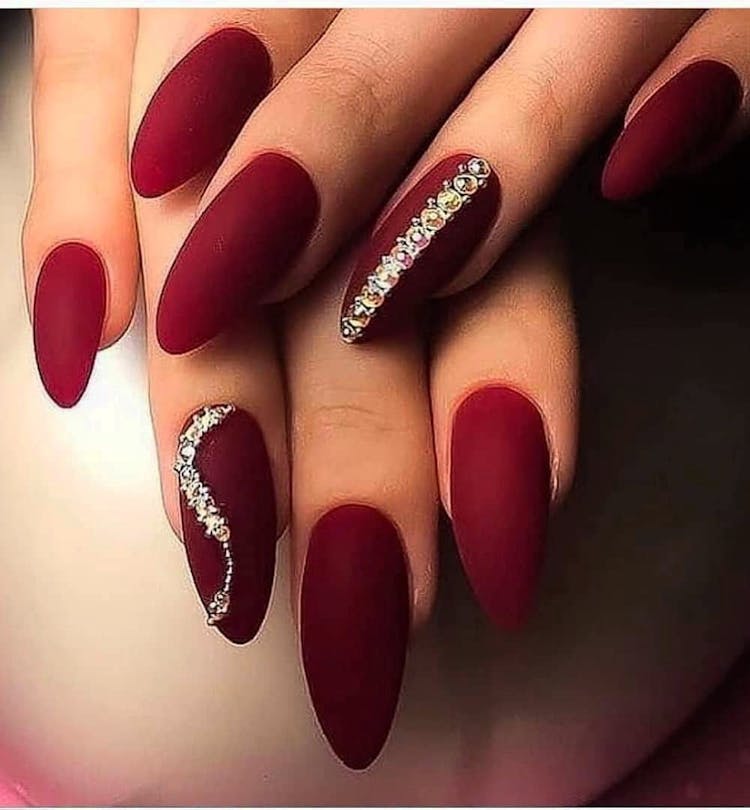 11. Latest Personalized Nail Art Design
Adding your groom's name or a latter is the latest trend in nail art design. Express your love for the groom-to-be with these personalized Indian bridal nail designs. This personalized nail art would be a perfect head turner for your final day look.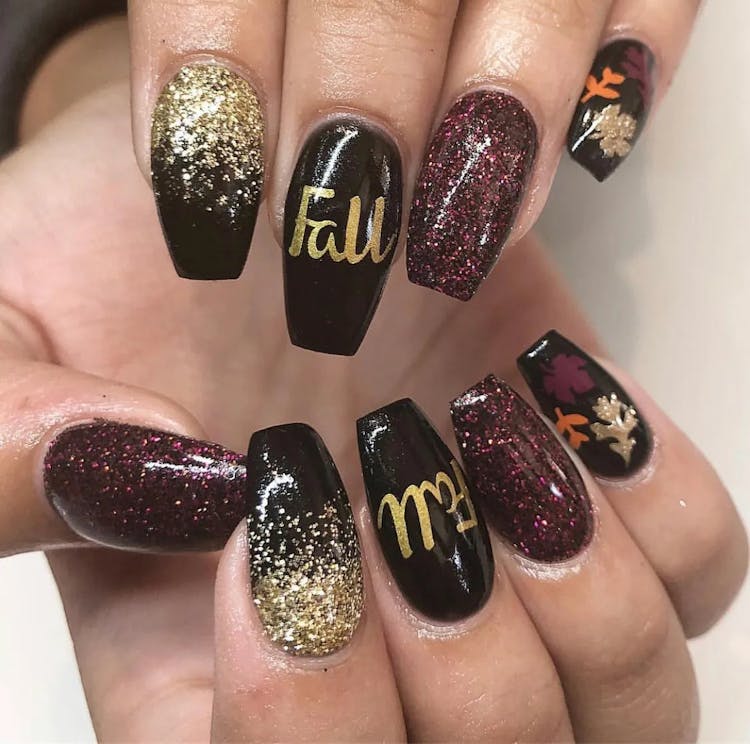 12. Henna Nail Art Design
Henna nails are the most popular one among Indian brides. You can be a trend setter at your wedding event by putting henna paint on your nails. These simple nail design ideas will make a style statement in your wedding event.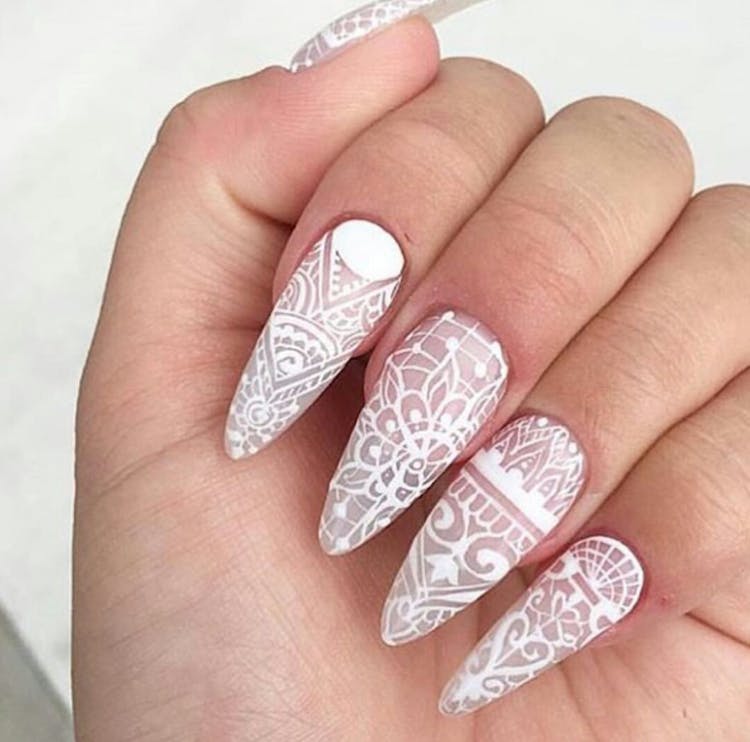 13. Single Nail Art Design
If you want to try something unique for your special day then you must choose a single nail art design. You can try glitter or metallic shades for all the nails and keep one different from the others by choosing a different nail art.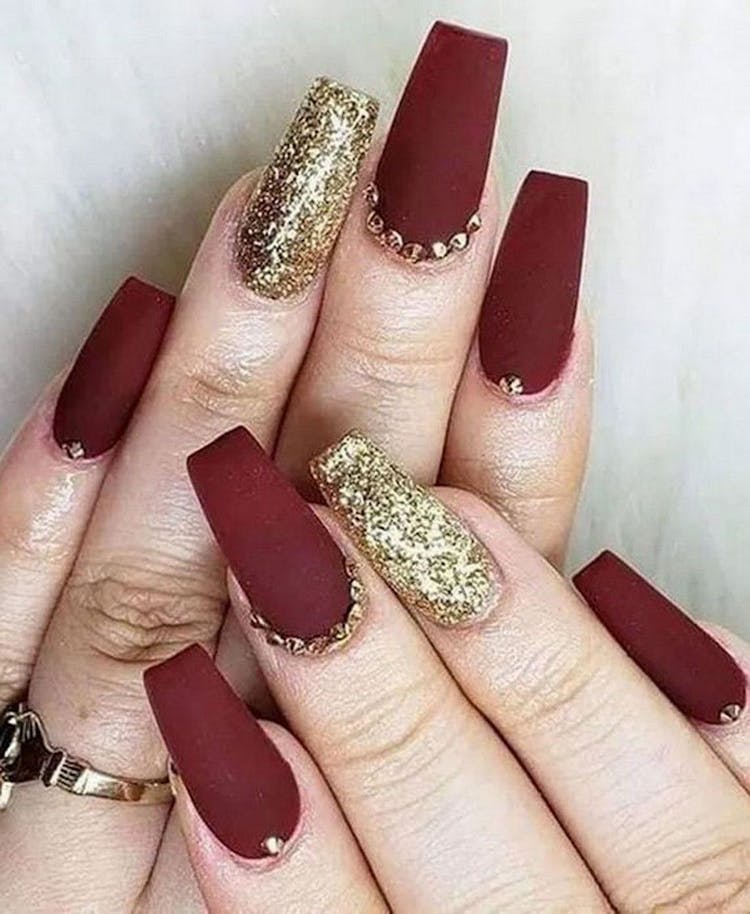 Best Wedding Day Nail Advice For Brides
1. At first, you need to find the shape of your nail. You need to file nails the way your cuticle line is shaped. Try to file an oval tip for round nails and a rectangular tip for square nails.
2. Take care of your nails from about 4 to 6 weeks before the wedding. Use creams and moisturizers on your hand and nails to keep them soft and glowing.
3. Get rid of dead cells by regularly exfoliating them. Use a good hands scrub to exfoliate your hands. You can mix honey, lemon juice, and coconut oil to create a good homemade scrubber.
4. Avoid using hot water that can leave your hands dry and wrinkle. Always wash your hands using luke warm water.
5. Trim the delicate hand nails with a nail cutter and do not try to prick them with teeth.
So these are some gorgeous bridal nail art designs that you can choose for your wedding day. Also, try to follow the nail advice shared by skin experts to get a glossy and perfect nail.