Save These Sherwani Shop In Patna For Wedding
Have you found your dream wedding sherwani? If not, then this sherwani shop in Patna list is for you. Read the blog to explore the best sherwani shop!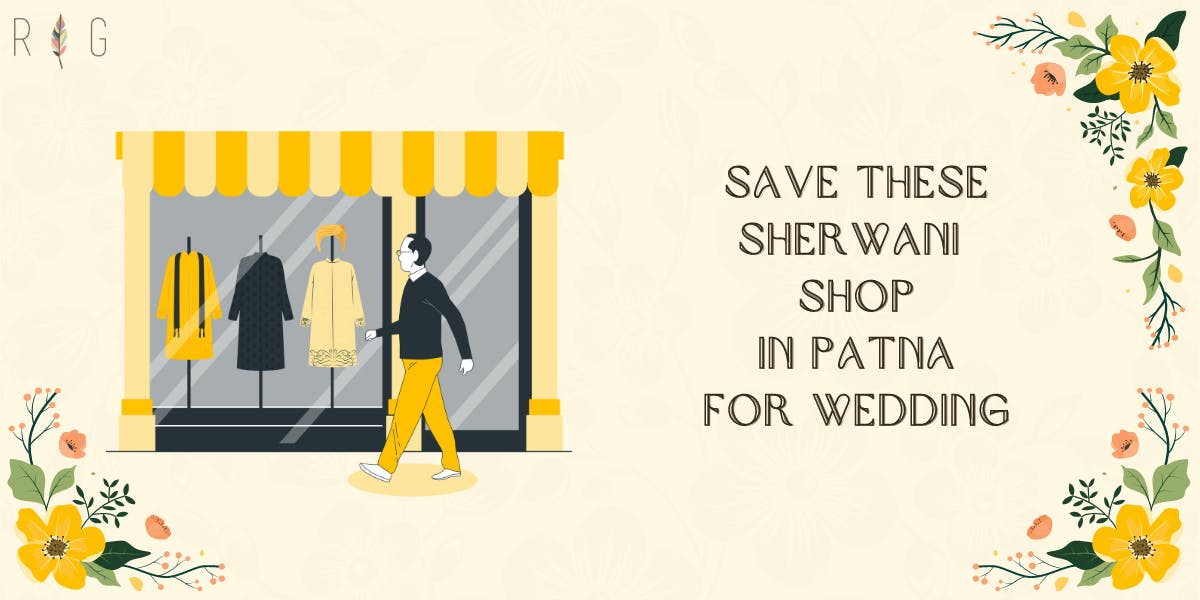 Shopping for a wedding sherwani is an important task that must be done carefully. A groom's wedding sherwani is not just about the colors. You need to consider a lot such as the designs, fabric, cuts, and embroideries.
While there are many online platform selling wedding sherwani for groom. But you cannot trust them easily in terms of the quality of the garment. The best way to ensure that you are making a great choice for your wedding day is to find a good sherwani shop in Patna.
Wedding sherwanis are often expensive and intricate pieces of clothing. So it is important to visit a shop that can provide a quality product that fits your needs.
With the latest sherwani design, you can achieve a show-stopper groom look. This regal outfit never fails to create the best, pictures of the groom. This is why wedding photographers in Patna always focus on multiple shots of the groom in this classy outfit.
But to make this thing possible you need to find a reputable sherwani shop. Don't worry we have listed below the best shops in Patna that sells designer sherwani for groom.
How To Choose The Best Wedding Sherwani For Groom
1. Color Of Wedding Sherwani
The most important thing to remember while choosing a sherwani is the color and design of the outfit. Always look for sherwani colors that match your skin tone. Choose lighter and softer shades for day events and rich colors for night.
2. The Cut & Style
While buying a sherwani for wedding you can easily get confused with sherwani styles. Some sherwanis are traditional in style while some are Indo-Western. It depends on the type of wedding look you prefer.
3. The Material Of The Wedding Sherwani
The fabric used for making a designer sherwani is the most important element that makes the outfit more beautiful. Whether it's a velvet sherwani or brocade sherwani every outfit has a unique appeal.
4. Sherwani Design
Sherwani design is a major contributor to uplifting the charm and grace of the groom's wedding look. When it comes to design you can choose a sherwani style that suits your personality. The best wedding photographer in Patna leaves no chance to capture the beautiful embroidery of a royal sherwani of the groom. These designs add a luxurious touch and give the entire sherwani a regal look.
5. Groom Accessories
After buying a sherwani you need all those elements that can beautify your wedding look. Sherwani for men is incomplete without their classy accessories. You must also buy a pair of stylish mojari, a shawl, a beaded chain, a brooch, and a churidar to complete your wedding look.
So, Let's have a look at some of the best sherwani shops in Patna.
1. Manyavar Vedant Fashions
This is the best sherwani shop in Patna that is a blessing for grooms, best men, and friends. They have a wide collection of ethnic wear that is specially made for an occasion like a wedding. Each of their sherwanis comes in vibrant shades and is designed intricately. Their helpful staff is always ready to help you choose the best sherwani wedding dress.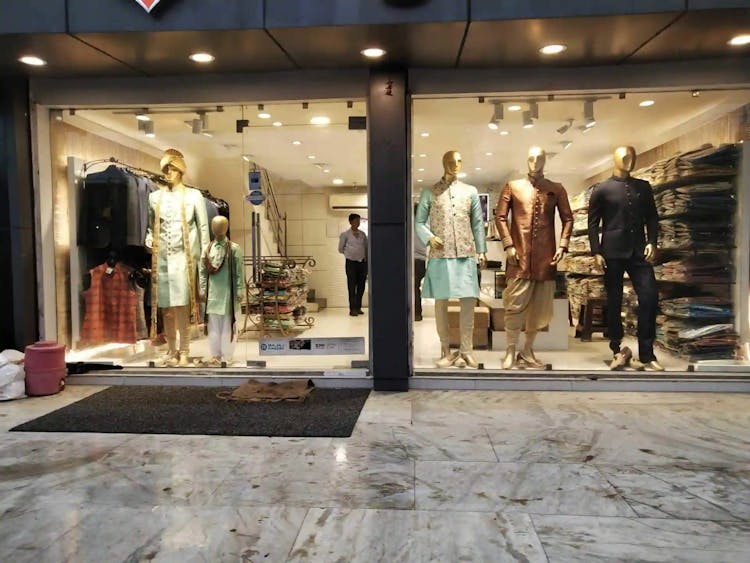 Recommended: Find The Best Bridal Lehenga Shop In Patna For You!
2. Trends Of India
Trends of India is one of the top sherwani showroom in Patna. It has become very popular for providing latest sherwani design for groom. They also deal in men's readymade garments. They provide an exquisite range of sherwani and jodhpuri suits at affordable prices. They believe in selling quality fabric that comes with guaranteed comfort.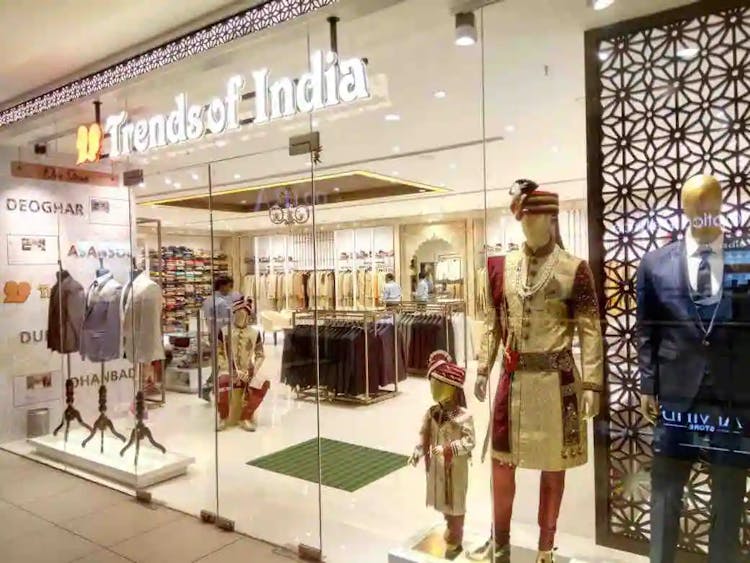 Must Read: Bookmark These Pre-Wedding Shoot Location In Patna
3. Reid & Taylor Shop
Reid and Taylor is a renowned store to buy latest sherwani for groom. If you are looking for a customized wedding outfit at a reasonable price then this place is the best for you. They are experts in designing amazing sherwani design for men. Their ethnic wear can make you feel comfortable and look handsome.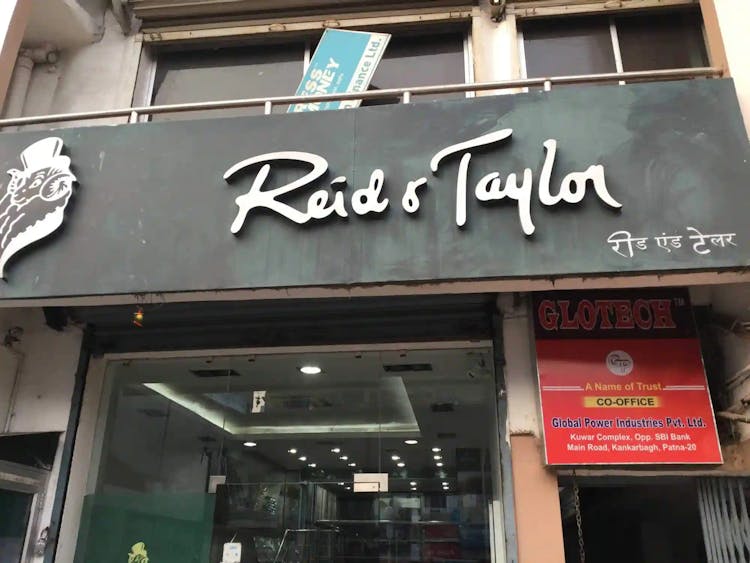 Also Read: Latest Groom Haldi Poses You Should Try In Your Wedding
4. Jamai Raja
Jamai Raja has emerged as a popular brand for wedding sherwani in Patna. They offer a wide range of designer sherwanis, kurta pajamas, and ethnic outfits for men. They listen to the desires of millennial grooms and turn their dream into reality with the most stylish sherwani design for wedding.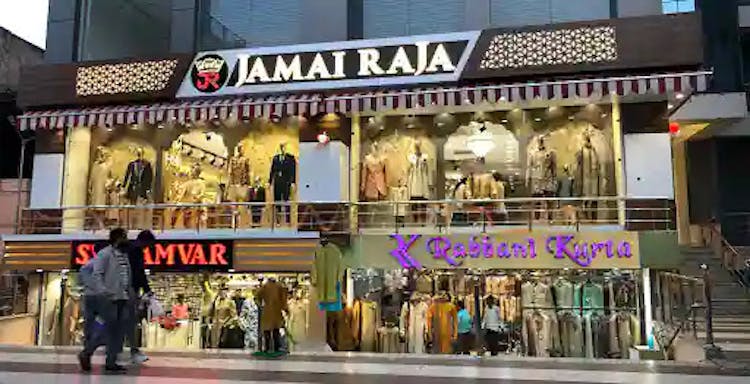 5. Fabindia
Fabindia is one of the leading names in the sherwani market of Patna. Established in the year 2014, Fabindia has provided the best sherwani designs for the grooms in Patna. They have an exquisite range of wedding sherwani that can make you stand out. They use the finest quality silk, and other fabrics to create stunning sherwani. The vibrant colors used in their sherwanis make the outfit more attractive.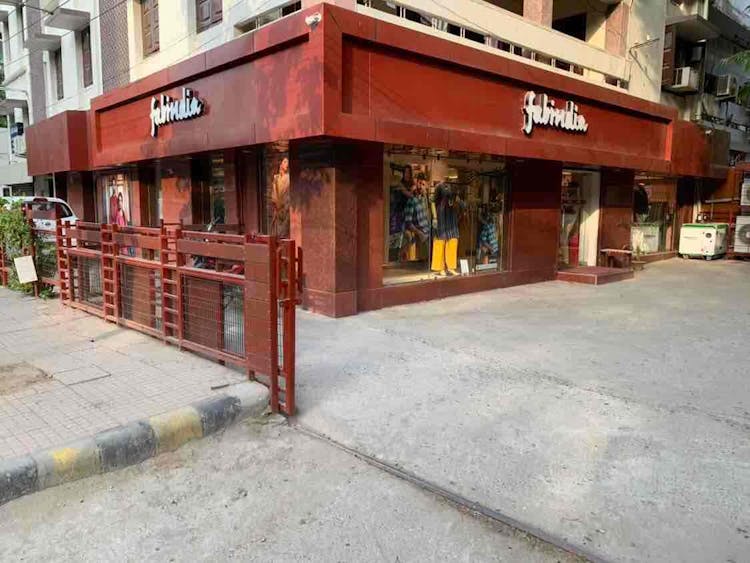 6. Shubh Mangalam
Shubh Mangalam provides unique and trendy sherwani designs for men. They have a collection of readymade garments that attract most of the would-be grooms in Patna. The finest embroidery of their wedding sherwani can add a regal touch to your personality. They are always happy to assist you in choosing the best sherwani design for the special day.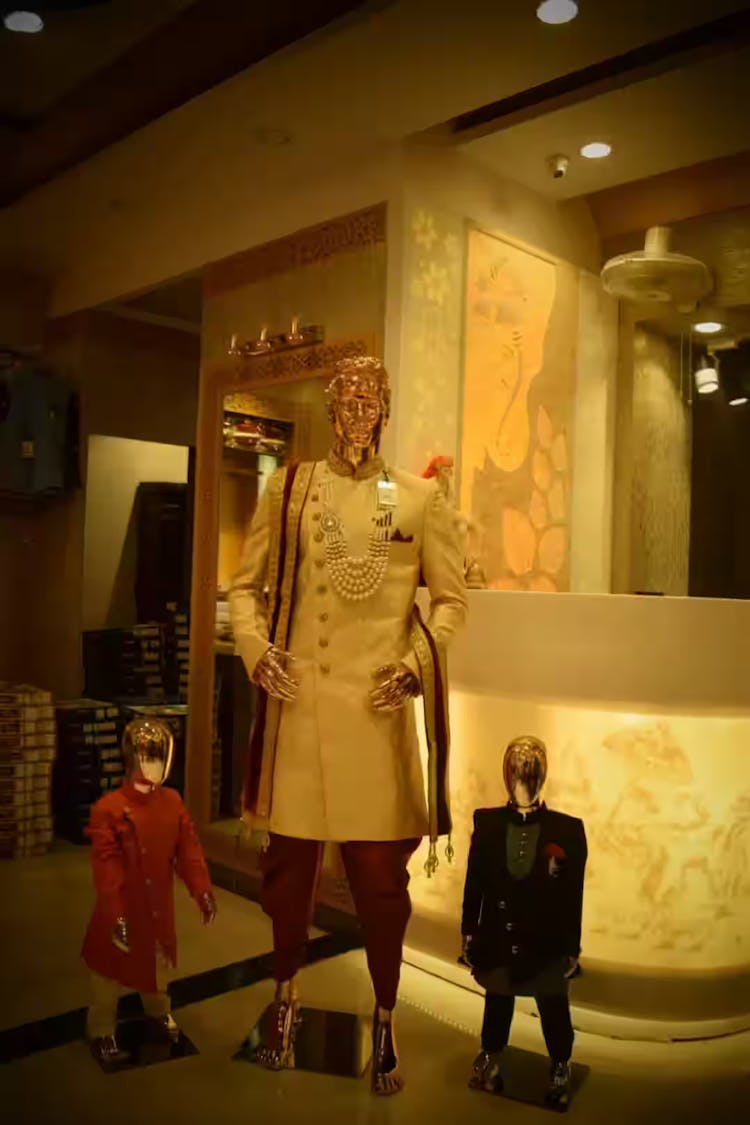 7. Neel Kamal
Neel kamal is a top player in the category of best sherwani design for wedding. They create the most unique and contemporary sherwani designs for wedding events. They have a vast base of customers who visit their store daily to buy the perfect wedding outfit. The creative designs on their sherwanis can catch everyone's attention.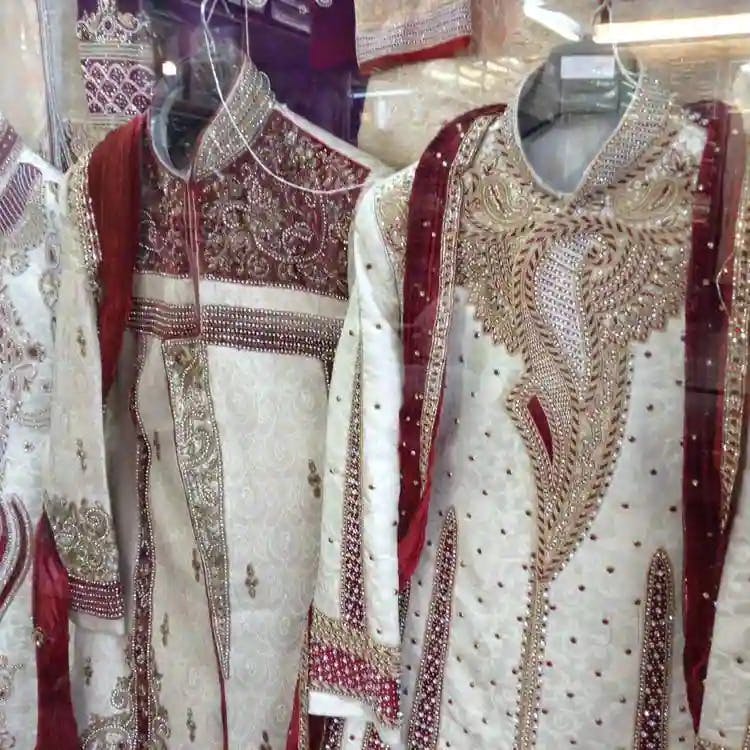 8. Dulhe Raja
If you are looking for a traditional style sherwani in Patna then you must visit this shop. They take care of every groom's desire by helping them find out the best sherwani for wedding day. Their sherwanis are crafted with intricate patterns and come in various colors.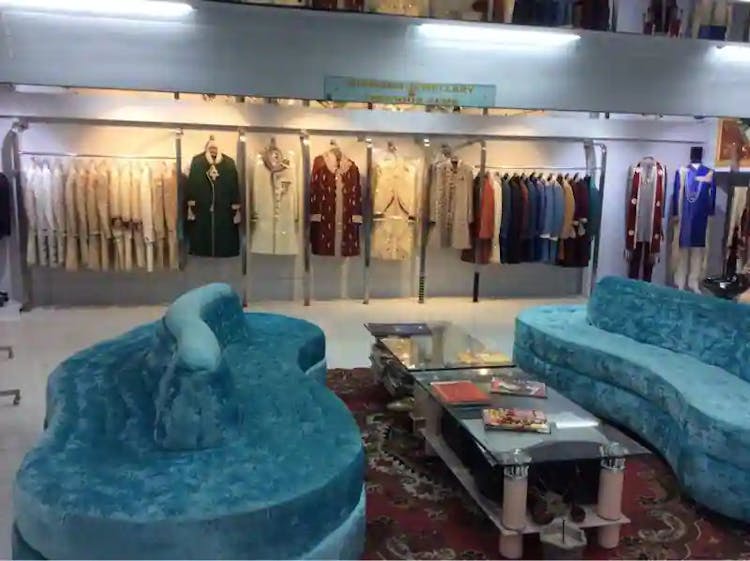 9. Gulabi Mega Mart
Gulabi mega mart is one of the most popular sherwani market in Patna. They are also known for selling readymade garments for men, women, and kids. The colors used in their sherwanis are bold and eye catchy. They provide a wide range of options in wedding outfits as per the choice of groom. This place is a one-stop destination for all your wedding outfit-related needs.