Best Wedding Photographers In Patna Reflect What You Desire
Enjoy a unique experience in wedding photography with the best wedding photographer in Patna. Get In touch with us to make a statement through candid wedding photos.
Our wedding photographers in Patna love to frame real emotions to create a flawless wedding album.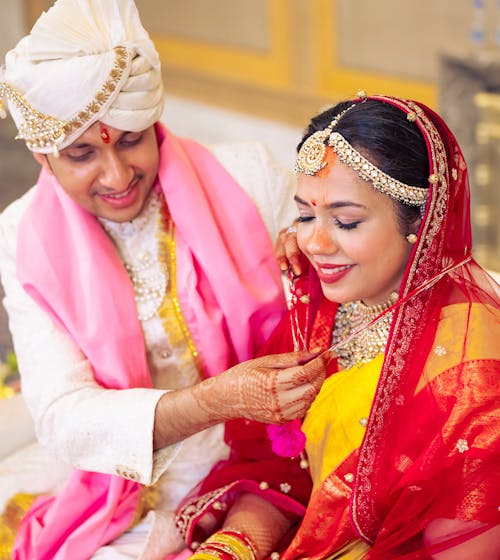 ABOUT TOP WEDDING PHOTOGRAPHER IN PATNA
We are the top wedding photographers in Patna who make your event shine in beautiful picture frames with our creative skills and top-notch wedding photography service. Our candid photographers has the skills and experience to capture the perfect moments of your wedding day. They can help you document the day beautifully so that you can remember it forever. We try to portray natural emotions through candid wedding photography. We love to document wonderful love stories by adding the perfect amount of light, color, and texture to them.
WHY CHOOSE US FOR WEDDING PHOTOGRAPHY PATNA?
VALUE FOR MONEY
Our photo studio in Patna offer you the most budget-friendly wedding pictures and pre-wedding pictures in Patna that you would love to preserve.
AWARD WINNER
Our skilled wedding photographers Patna do the right planning and execution to create dreamy love stories in a creative style.
MOST EXPERIENCED
We are capturing wedding moments for more than 7 years and our expertise in various type of photography has made us the top photographers in Patna.
OUR WEDDING PHOTOGRAPHERS IN PATNA ADD MOMENTS TO LIFE
Go through our portfolio to experience the real emotional artistry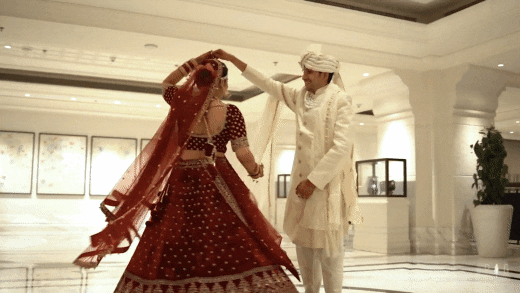 BEST WEDDING PHOTOGRAPHERS IN PATNA WHO CLICKS PERFECT SHOTS
Every couple deserves a wedding tale that celebrates their beautiful union. With the sole motive of bringing a smile to your face, we add a cinematic vibe to your wedding films  through our videography to create a beautiful story of your life. Our Patna photographer and wedding videographers uses best idea to add creative angles to your wedding story.
View All Films
Capture Your Magical Moments With Our
Patna Wedding Photography
Immortalize your cherished moments with our expert professional wedding photographers in Patna. Book now for stunning, everlasting wedding memories.
THE BEST WEDDING PHOTOGRAPHERS IN PATNA FOR YOUR D-DAY
Wondering how to add a classic flavor to your wedding photos? Check here the list of top wedding photographers to preserve the sweetest wedding memories. Find out the top wedding photographers in Patna for a mesmerizing wedding tale.
LOOKING FOR THE BEST WEDDING PHOTOGRAPHER IN PATNA?
We are ready to turn your extraordinary event into a wonderful love story through our photography skills.
A Walk Through Beautiful Patna Wedding Rituals
Bihari wedding celebrations in Patna are very colorful and vibrant affairs. A typical Bihari wedding planning includes all the pre-wedding, wedding, and post-wedding rituals just like any other Indian marriage. If you are still unaware of traditional Bihari wedding rituals then let us help you with a quick guide to understanding each wedding ritual.
Pre Wedding Rituals –
1. Satyanarayan Katha
A traditional Bihari wedding begins with a Satyanarayan Katha organized by the bride's family. All family and friends of the groom's side are invited to this puja. A family priest chants the Vedic mantras around the sacred fire. All the family members keep a fast for the entire day.
2. Cheka
In this wedding ritual, the groom's family visits the bride's home to complete the engagement ritual. Both the bride and groom exchange their rings to mark the commencement of their wedding ceremony. The groom's parent brings lots of gifts for the bride which include jewelry, ethnic cloth, sweets, and dry fruits.
3. Haldi Kutai
Haldi Kutai is an age-old wedding ritual that takes place at both the groom's and the bride's house. All the married women of the groom's family round the raw turmeric and make a paste of it which is then sent to the bride's home.
4. Tilak
Just after the Haldi Kutai ritual, the tilak ceremony takes place at the groom's house. The brother of the bride goes to the groom's house with a Tilak Thaal. Then the bride's brother applies tilak to the groom which represents the acceptance of the relationship from the bride's side. After applying tilak the brother of the bride presents jewelry clothes and sweets to the groom.
5. MandappaChadan
 This Bihari wedding ritual refers to the setting of the wedding mandap. Couple hire the best wedding planner to make a stunning wedding mandap. A wedding mandap is made from bamboo and decorated with banana trees and mango lives. However today with the introduction of new trends this ritual has made a remarkable change in itself.
6. Haldi Ritual
Just like any other Hindu wedding, turmeric paste is sent by the groom's family to the bride's house. Then the turmeric paste is applied to the bride's body followed by which she takes a holy bath. This is one of the most important part of Patna pre-wedding photo shoot.
7. Bhrit Dhaari & Matri Puja
In this wedding ritual, the parents of both the bride and groom perform a ritual to seek the blessings of their ancestors at their home. During this ritual, the parents of both the bride and groom donate money and clothes to seek forgiveness from their elders.
8. Silpoha & Imli Ghutai
Followed by the Matri puja the Silpoha ceremony takes place. This ritual begins in the early morning after sunrise their groom's mother grinds the rice on a big stone called Silbhatta. After this ritual, the maternal uncle of the groom offers a betel nut to the groom. The groom then keeps the nuts between his teeth which are eaten by his mother after the ritual.
Wedding Day Ritual –
9. Paricchavan Ritual
Paricchavan is an auspicious ritual that is held before the baaratis leave for the wedding door. During the ritual, the mother of the groom applies tilak on his forehead and blesses her son for a happy wedding life.
10. Baarat Prasthan
In Baarat Prasthan the groom leaves for the wedding venue along with his family and friends. He sits in a decorated car which is followed by the rest of the baaratis. After reaching the venue all the baaratis are welcomed by the close relatives and parents of the bride.
11. Jaimala & Galsedi
The Jaimala ceremony is a very important ritual in a traditional Bihari wedding. Both the bride and the groom exchange floral garlands with each other. Jaimala is a beautiful moment that is artfully recorded in wedding videography. After the Jaimala ritual, the Galsedi ritual takes place. In this wedding ritual, all the married woman on the bride's side heats the betel leaves in a lamp and burn them into ashes. The ashes of burned leaves are then applied to the groom's face and the holy cow dunk is also thrown behind him.
12. Kangnabandhana & Kanyadaan
In this ritual, the priest ties a holy thread to the bride and groom's hands. After which the Kanyadaan ceremony is conducted. The bride's father gives the hands of his daughter to the groom as a symbol of acceptance.
13. Bhaisur Nirakshan, Kuldeveta Puja & Pheras
In this ritual the brother of the groom gifts a saree, jewelry, and sweets to the bride. Following this wedding ritual, the couple worships their family deity at the wedding mandap. Then the holy vows are taken around the sacred fire.
Post Wedding Rituals –
14. Vidaai
On the next day of the wedding, the bride leaves her parental house in a decorated car while the elder of the family showers blessings and gifts to the groom while they leave for their house.
15. Swagat Aarti & Muh Dikhai
In this ritual, the newly wedded couple arrives at the groom's house. The mother of the groom shower rice and flowers on them while performing aarti. The bride then steps inside the house for the first time. After which the Muh-dikhai ceremony takes place where the bride receives jewelry, gifts, and money from her in-laws and their relatives.
16. Chauka Chulai
The Chauka Chulai ritual is celebrated by handing over the household responsibility to the bride. On this day the bride cooks five dishes for the family to get blessings from the elders.
Why Do You Need A Pre-Wedding Photographer In Patna To Create A Magical Pre-Wedding Tale?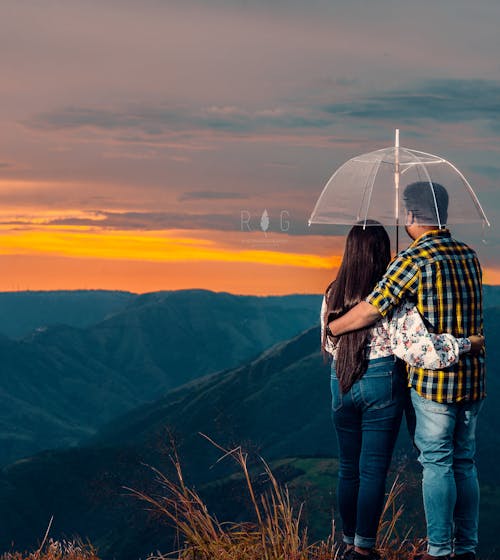 BEST PRE-WEDDING PHOTOGRAPHER IN PATNA
Pre-wedding photoshoot is gaining immense popularity these days. Couples are opting for these photo sessions to capture the excitement, happiness, and love before the big day. These pre wedding images are not just a way to save memories but also serve as a great way to announce the wedding to friends and family. Being a top-notch pre wedding photographer in Patna, we love documenting the romantic couple stories through our lenses. We help couples choose the best poses and pre-wedding shoot locations in Patna to document a romantic pre-wedding tale.
QUALITIES OF BEST WEDDING PHOTOGRAPHERS IN PATNA
Ambitious 
The best wedding shoot photographer is ambitious enough to learn new things to keep growing every day.
Keen eye for details
He should have attentive eyes to capture every smallest detail of the wedding moments in perfect shots.
Dedication
A professional photographer is dedicated to his work and never gets tired of clicking hundreds of pictures.
Hire Best Wedding Photographer In Patna To Get Premium
Wedding Photography
Experience the finest artistic wedding photography in Patna. Our skilled and passionate bridal portrait photographers and traditional photographers in Patna capture the essence of your love story. Get in touch now to turn your wedding moments into captivating memories.
Things to Discuss with Your Wedding Photographers in Patna
It's important to find a photographer who has experience shooting weddings, and also knows how to work with your budget. So, here we have shared a few important questions that you must always ask your pre wedding photographer in Ranchi before signing the wedding photography contract with them.
How many weddings have you photographed?
The first and foremost thing you should ask your photographer is about their working experience with the couples. This will give you a clear idea about their expertise in wedding reception photography and knowledge of working with different kinds of couples.
What is your wedding photography style?
It is important to ask your wedding shoot photographer about their photography style. It will help you understand whether their wedding photography style matches your vision or not. Check whether they experiment with the latest photography styles and poses to make your pictures more beautiful. 
What are your wedding photoshoot packages?
Getting married is a big decision. It requires a lot of planning and budget decision. Hence, you must always make sure to enquire about the wedding photography packages from the photographer before hiring them. Discussing their photoshoot packages will help you decide whether or not they fit your wedding budget.
How long does it take to finish a pre-wedding photoshoot?
Generally, a couple photoshoot takes 2-3 hours for getting done properly. But you must always ask this question to your pre-wedding shoot photographer. As every photographer has their own style of working and it also depends on your custom requirements.
WEDDING PHOTOGRAPHER IN PATNA WHO CAPTURES CONNECTION
We have been appreciated by couples countless times for our various wedding wedding photography services that are a perfect blend of classic and creative photography styles.
Start your new life by preserving the priceless moments of your golden period and baby with us.
With Pre-wedding shoots create the moments of love with your would-be, before tieing knots.
Have Any Queries About Our Wedding Photographers In Patna 
Are you looking for a top-notch destination wedding photographers in Patna? A professional wedding photographer has the creative skills to portray your wedding story just like a beautiful fairy tale. 
While hiring photographers in and around Patna you must ask a few questions before deciding whether they can fulfill your desire for dream wedding photographs. Check here some mostly asked questions to clear your doubts regarding our wedding photography Patna services.
QNA-
How Much Does It Cost To Hire You?
Every wedding has a unique story to tell. That's why Rig Photography offers you a great selection of wedding photography packages that fit your budget. Please Contact for more details.
How Long Will It Take To Get Our Photos?
It takes around 4-6 weeks to get the final pictures of your wedding. We ask for time to work on the final images which include editing and color correcting so that all pictures look perfect.
Can You Help Us Create A Wedding Album?
Of course! We would love to share the wedding story in a designer wedding album that will increase the charm of your precious moments. But you need to tell your requirement in advance to get this service.
Do You Travel Outside Patna?
Yes, we love to travel all over the country to perform stunning wedding shoots that stay in our hearts. Till now we have covered many weddings in the major cities of India which include Kolkata, Delhi, Patna, and so on. 
What Is Your Style Of Photography?
We have a creative and artistic style approach to wedding photography in Patna. We can also offer you an artistic style black and white wedding photography. Every picture clicked by us is an artistic representation of your beautiful ceremony.
How To Find A Professional Photographer In Patna For Wedding Photography?
To find the right wedding photographer start looking for their online website. Check their portfolio to know their style of work. Look for the photography services they provide and whether it matches your requirements for the day of your wedding.
What Mistakes Should Be Avoid While Hiring Wedding Photographers In Patna?
There are a few things that you must consider when hiring a wedding photographer. The number one mistake most couples make is choosing a photographer who is not friendly enough. It can ruin your wedding photography experience. The second mistake that you must avoid is hiring a photographer that doesn't fit your budget. It can cause extra pressure on your mind. Make sure that they have experience in wedding photography. And they know about their vision for your wedding day.
Why A Pre-Wedding Shoot Is Necessary Before The Wedding?
A pre-wedding shoot is the only way to capture the initial phase of your romantic journey. It's a beautiful opportunity for couples as well as photographers to cover the sweetest memories before your wedding. This is why couple pays special attention while planning a pre-wedding shoot in Patna.
How Much Does A Photographer In Patna For Marriage Cost?
The cost of wedding photography in Patna depends upon your custom requirements. You can expect to spend INR 20,000 to INR 80,000 depending upon the type of wedding photography.
What Is The Cost Of an Aerial Wedding Photoshoot In Patna?
Drone Photography is a new trend to capture your wedding from an aerial view. Many wedding photographers' offers this service in Patna starting from INR 5000 - 20,000 per hour.
What Are The Different Services Offered By The Top Photographers In Patna For Wedding Photography?
Wedding photographers in Patna offer various services. It includes traditional photography, candid photography, pre-wedding shoots, bridal shoot, and much more.
What Are The Latest Trend Followed By Patna Best Photographer?
Wedding photography trends keep changing every season or year. Some of the latest trends followed by wedding photographers in 2022 are as follows-
Candid shots
Bollywood theme photoshoot
Aerial photoshoot
Creative Pre-wedding shoot
Selfie shots
Dramatic portraits
Can We Book A Common Patna Photographer For Both Sides?
Yes, you can do so if both parties are comfortable with hiring the same photographer. It will help you to save money and get quality photographs.
How Earlier Should We Book The Best Photographer In Patna For Wedding Photography?
If you are planning your wedding in the busiest months of the wedding, then it's better to do an advance booking. Take an appointment 5-6 months before the wedding to avoid any last-minute rush.
Latest Photography Blog Posts
Here's a log of our explorations, that we love to share with you!