Best Wedding Sherwani Designs For Groom You Need To Know
Grab everyone's attention with your dapper groom looks. Here is a list of some best wedding sherwani for groom that will help you mark a style statement.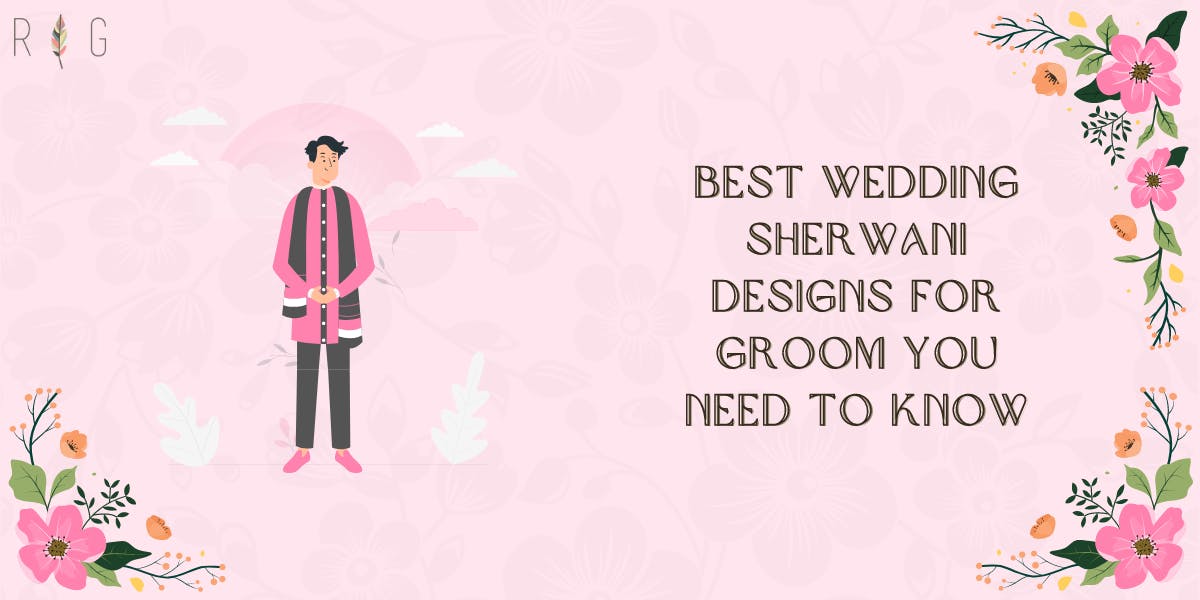 Who says that only brides can grab the wedding limelight? If you also think so then it's time to change your thought. Being one of the best wedding photographers in kolkata we have spotted many stylish grooms. These grooms had upgraded their wedding looks and changed their entire fashion history. There is no doubt that an Indian groom lands his perfect wedding look in a royal sherwani. Modern grooms are proving themselves as a trend setter when it comes to their wedding fashion. They are customizing their wedding outfit and turning them into unique designs. Sherwanis are the most popular and regal choice among men when it comes to their wedding outfits. This long coat with full sleeves was a signature outfit of the Persian and Mughal Empires. It was later introduced in India by the central Asian rulers and thus became a regal outfit for the Indian men. You must shortlist a perfect sherwani before your wedding day arrives. To make your search process easier, Rig photography has come up with a comprehensive list of the best wedding sherwani for groom.
1. Dapper Groom In Dark Blue Sherwani
A unique blue sherwani with exquisite embroidery is a perfect outfit for a wedding ceremony. This wonderful sherwani with a golden button looks amazing with a golden dhoti. You can pair this sherwani with a golden chain and brooch to get the most classy wedding look.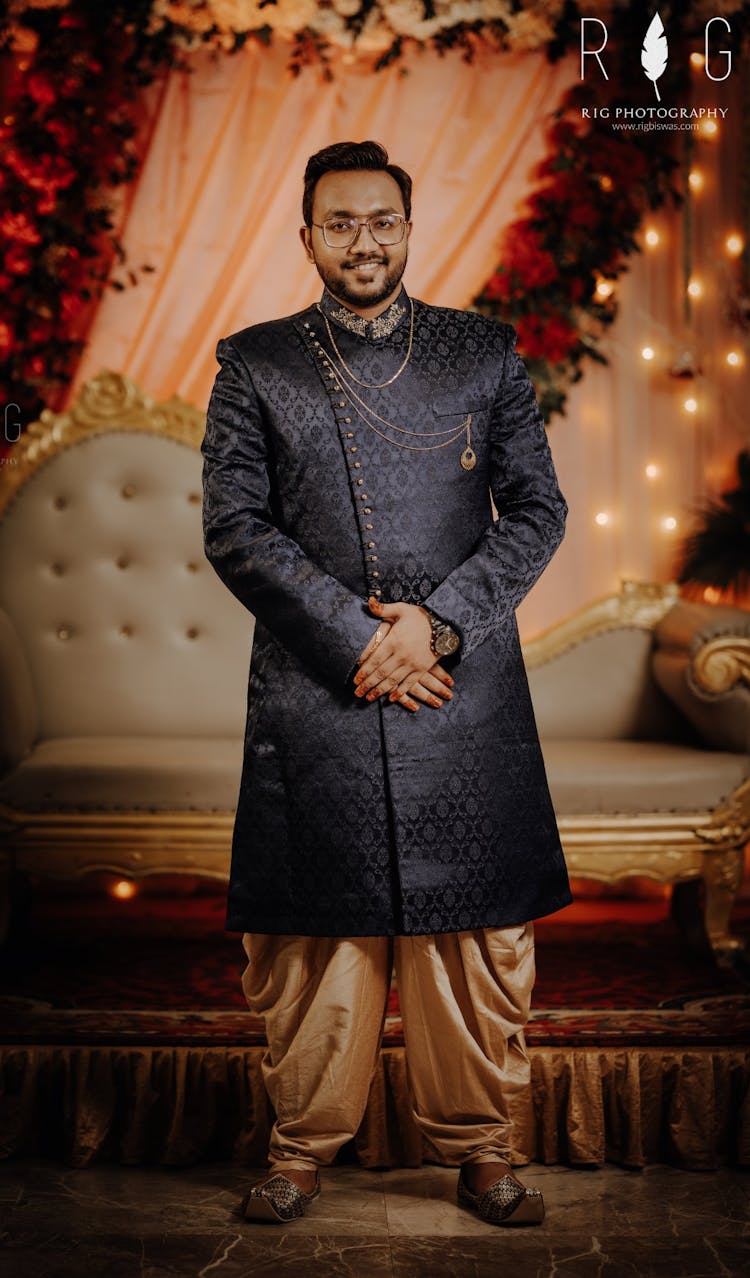 Recommended: Top 7 Wedding Sherwani Shops In Kolkata - Rig Photography
2. Most Glamorous Velvet Sherwani
If you are planning a winter wedding then you must definitely try a velvet sherwani for your big day. This purple velvet sherwani is one of the finest choices to complement the regal look of your gorgeous bride. This is the best wedding sherwani that you can try in your winter wedding affair. Pair this glamorous sherwani with a velvet stole to add a magical vibe to your personality.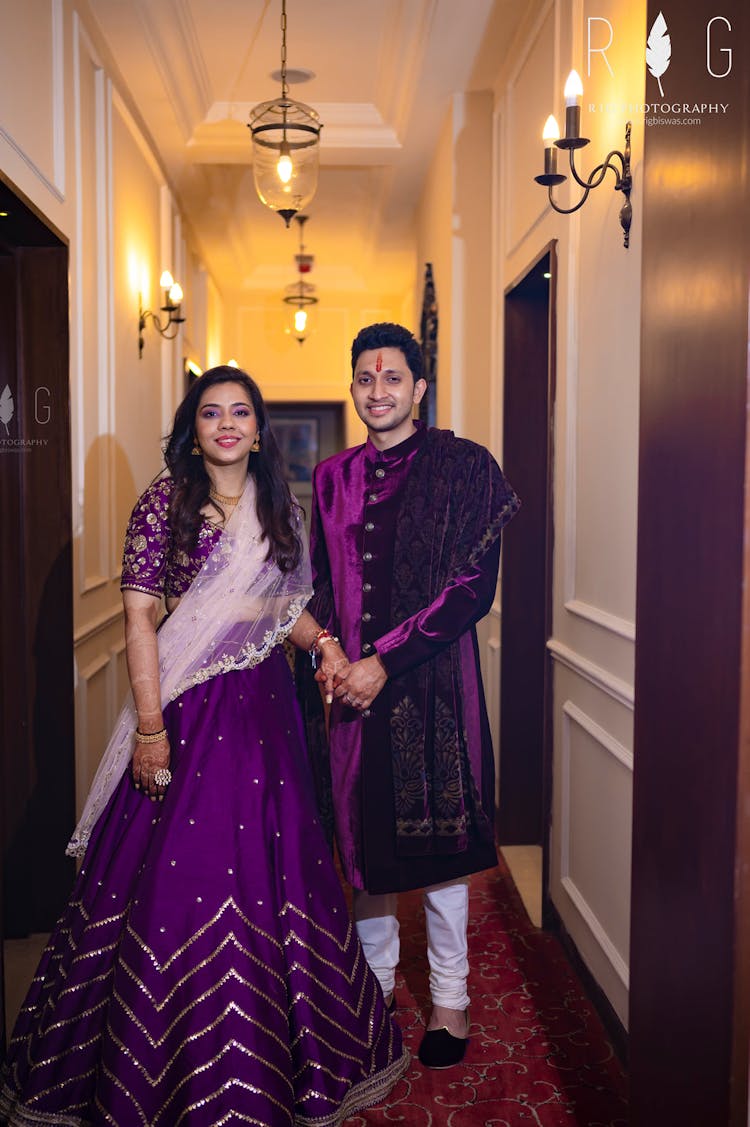 Must Read: Top 15 Fashionable Bengali Groom Dress Ideas For Reception Ceremony
3. A Serene White Sherwani For Sophisticated Groom
If you are looking for a timeless piece for your wedding day then you can choose a white embroider sherwani. Nothing can beat the charm and elegance of this stylish groom in his signature outfit. His white sherwani is complementing the red lehenga of his gorgeous bride. Wearing a white safa and pearl necklace can do wonders to your charming looks.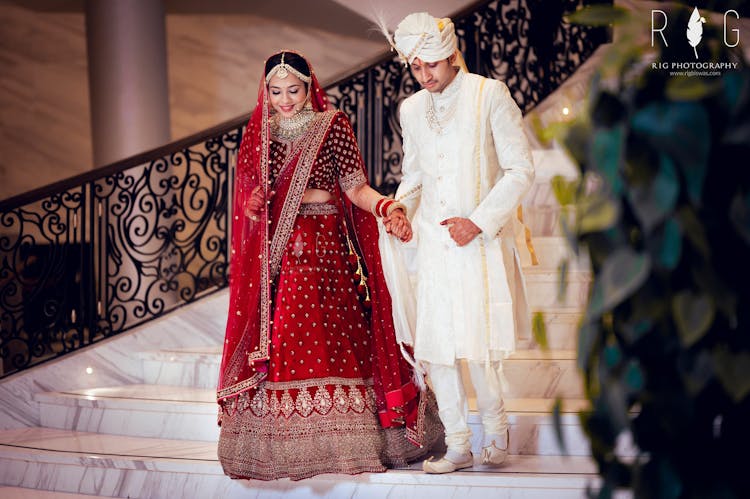 4. A Black Sherwani To Steal The Show
Pick an alluring black sherwani for your reception night and pair it with a silk churidar to seal the deal in absolute style. You can take an embroidered stole with the sherwani to be the most classy groom on your wedding night. Book a professional kolkata wedding photographer to preserve your memorable wedding look.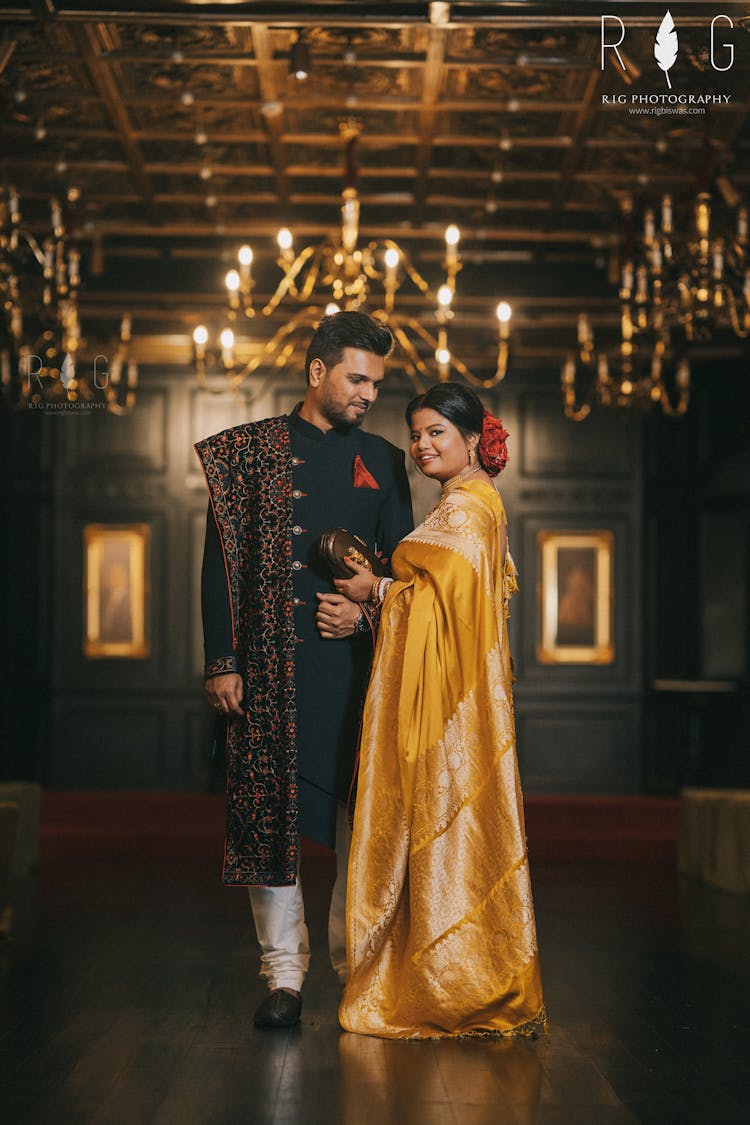 5. Latest Beige Sherwani Are The Best Wedding Sherwani For Groom
Opt for a beige sherwani for a grand post-wedding event. A Beige sherwani paired with a golden stole offers you the most classy look. This OTT attire can mark a style statement at your wedding. This one seems the perfect pick for a grand wedding reception.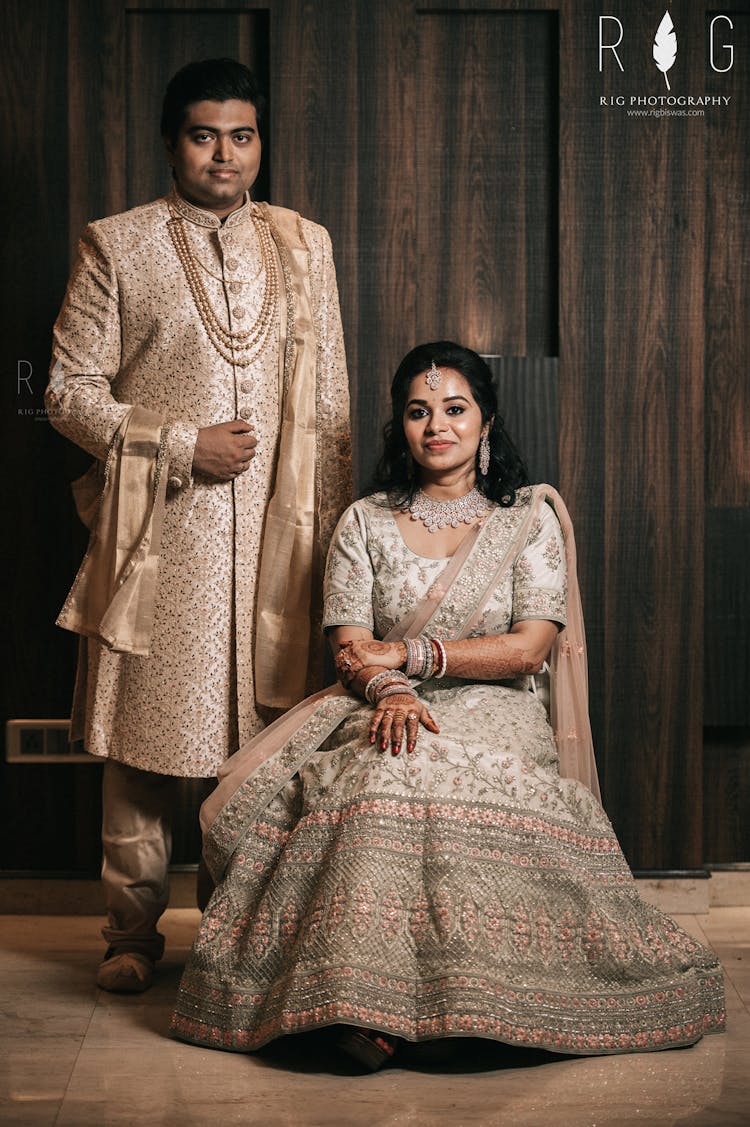 6. An Embroidered Sherwani For A Grand Affair
This embroider sherwani has an underrated charm. The beauty of this wedding sherwani is accented with ethereal floral red embroidery in champagne pink color. This unique shade of wedding sherwani looks more stylish with an embroidered stole.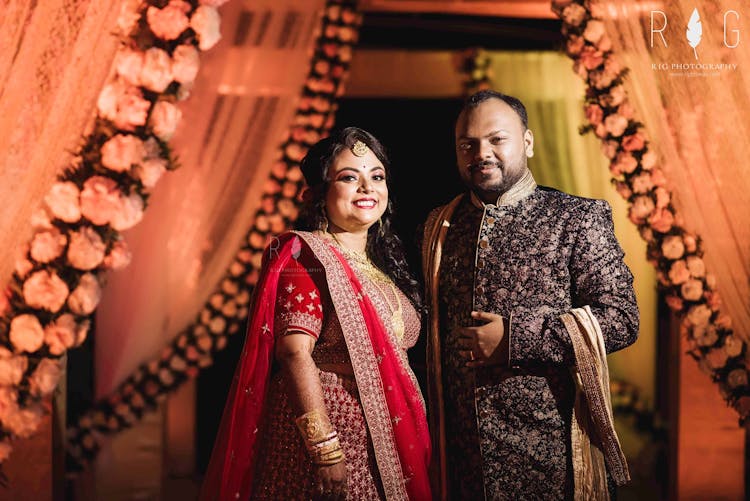 7. A Silky White Groom Sherwani For Wedding With Black Stone
This charming groom has worn a gorgeous sherwani with a beautiful black stone. This is one of the best sherwani for engagement that can grab all the attention and make you the most attracted groom-to-be. This groom has maintained simplicity by choosing a simple gold chain over his serene white sherwani.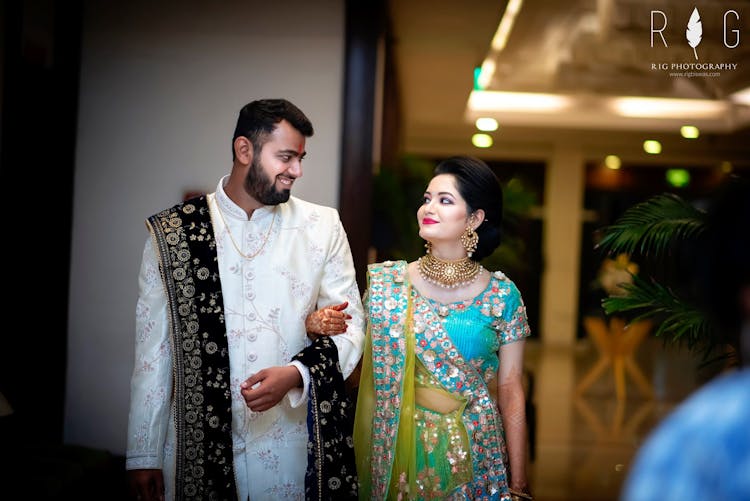 8. Floral Sherwani For The Stylish Groom
Do you like experimenting with your wedding outfits? This stylish groom has chosen a floral sherwani for his wedding day look. A knee-length electric blue sherwani with golden floral prints is making him a real prince. You can pair your floral sherwani with a beautiful safa and embroider stole to add a regal and masculine vibe to your personality.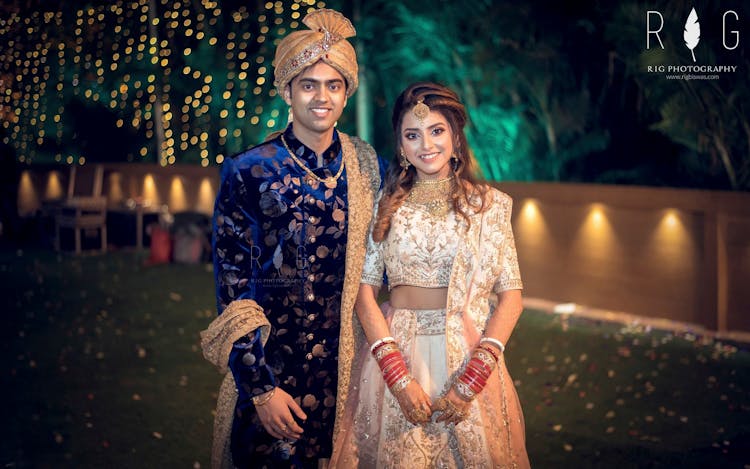 9. A Steal Worthy Look In Contrasting Sherwani
A dreamy royal blue sherwani with floral embroidery will look exceptional for your wedding ceremony. This adorable couple played the coordination game very well at their reception night. They have opted for a velvet outfit to get the most captivating couple's look.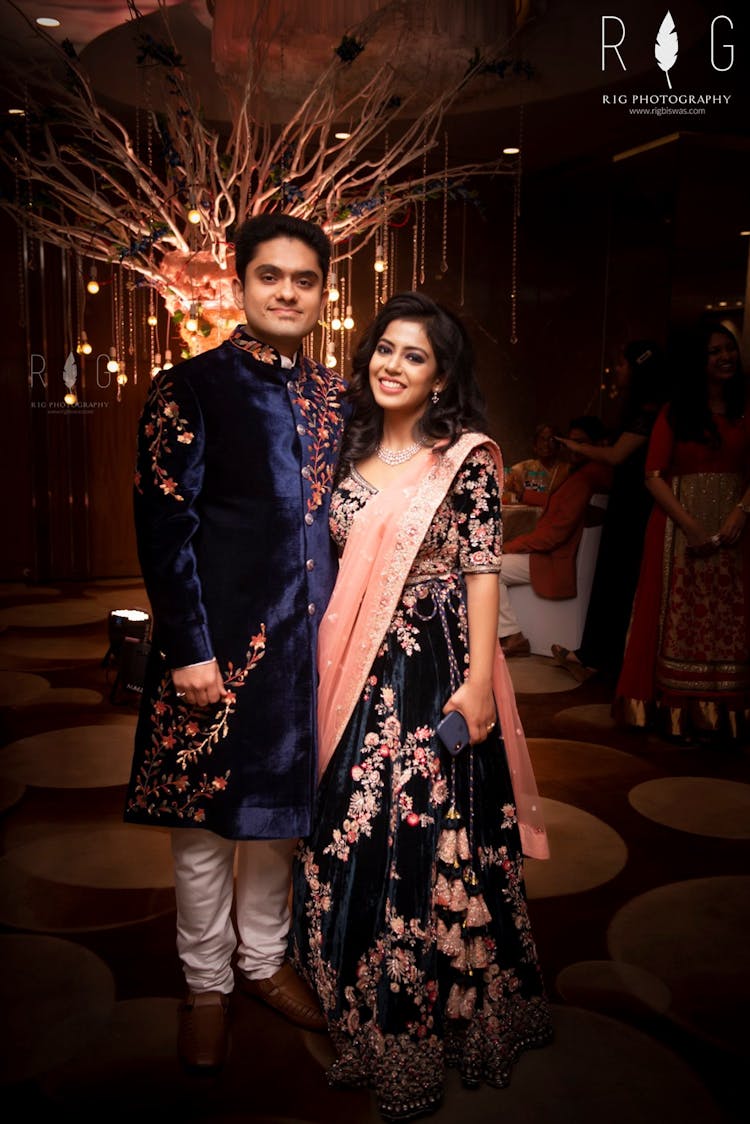 10. An Off-White Sherwani Adds An Elegant Touch
A graceful off-white sherwani is a very elegant outfit for the wedding event. This real groom has paired his subtle hue sherwani with a creamy stole with intricate embroidery. This beautiful combination is making the complete wedding attire look marvelous.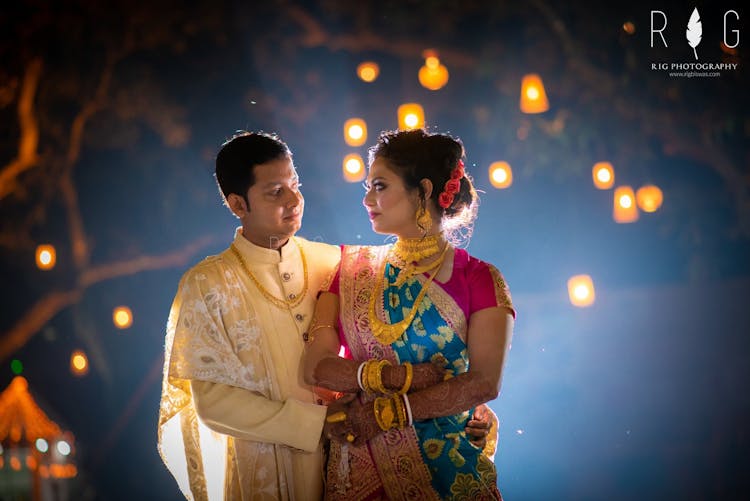 11. Dynamic Look Of An Electric Blue Sherwani
The sophisticated charm of this Bengali groom is praise-worthy. An electric blue sherwani with a closed neck and golden embroidery is a perfect outfit for a nighttime wedding occasion.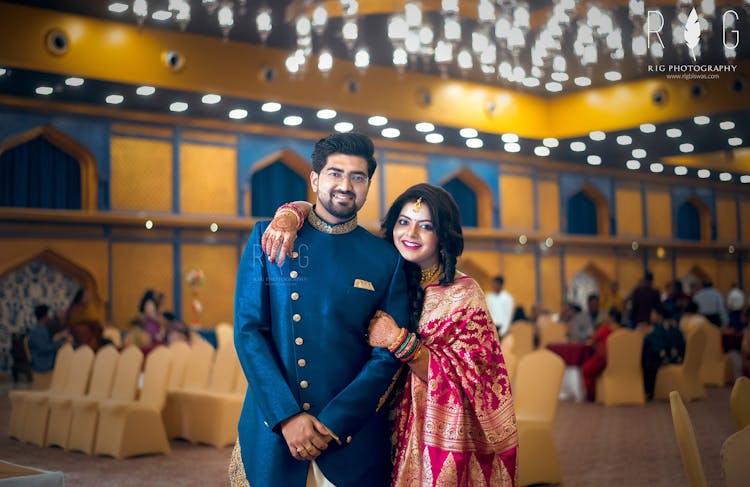 12. Pastels Are The Best Wedding Sherwani Designs For Charming Groom
Cannot stop drooling over this adorable groom who looked mind-blowing in his pastel sherwani. This peach-shaded sherwani is a unique option for a royal wedding look. Pair this pastel-hued sherwani with a statement brooch and a wonderful safa to enhance the entire look of the outfit.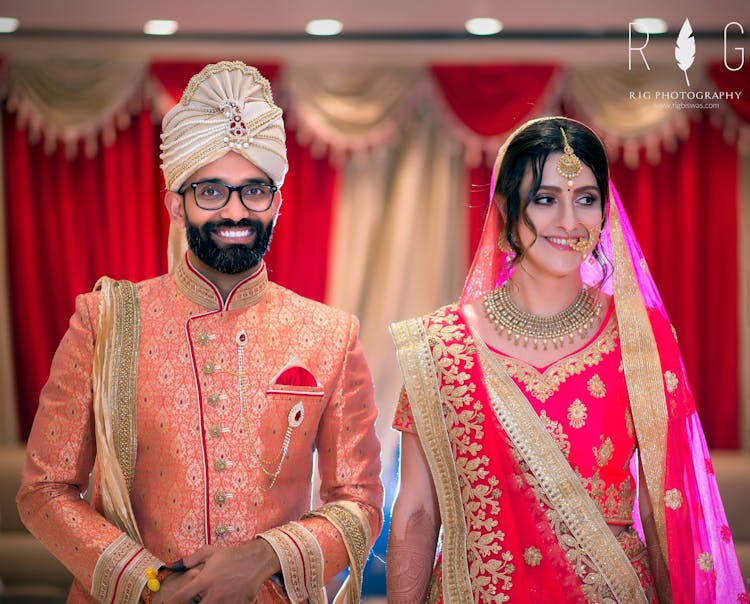 13. A Red & White Indian Wedding Sherwani For Groom
Who says that the combination of red and gold suits only the Indian brides? This dapper groom has flaunted a stunning off-white sherwani in gold thread work and paired it with a red stole and churidar.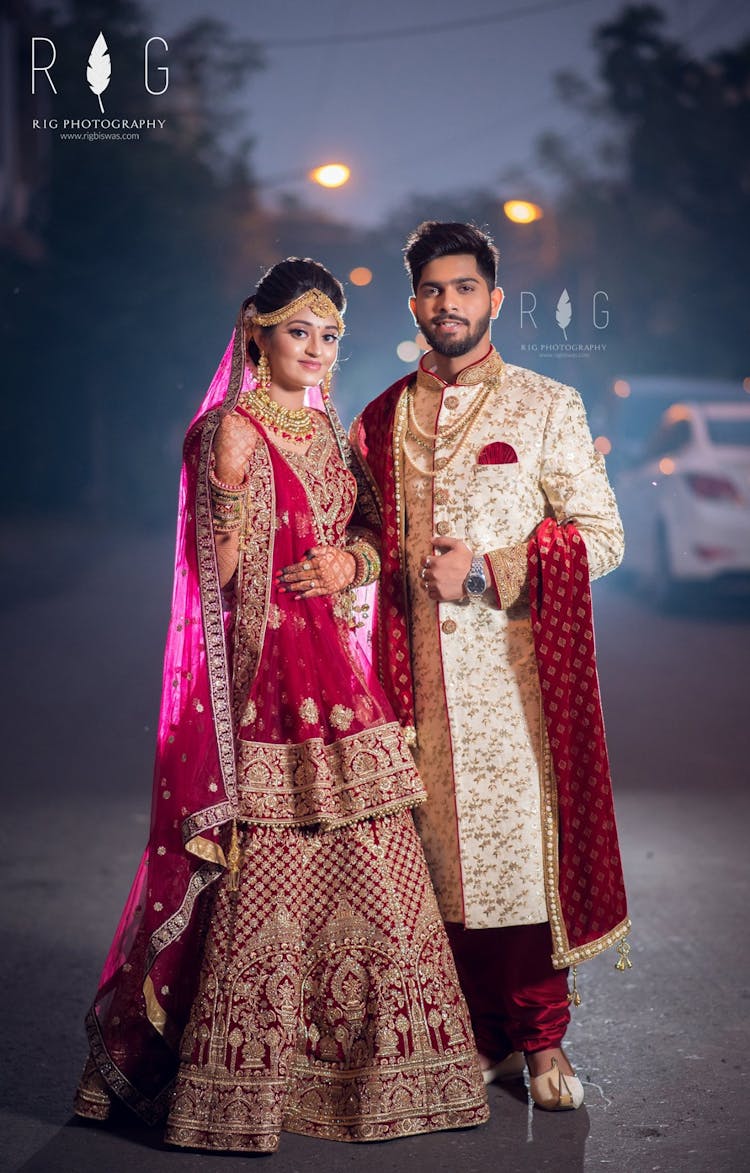 14. The Printed Elegance Of An Off-White Sherwani
Here comes the best dress for the wedding for groom. A floral print on an off-white sherwani looks more beautiful with a pastel stole. Pair it with a golden churidar for an eye catchy look.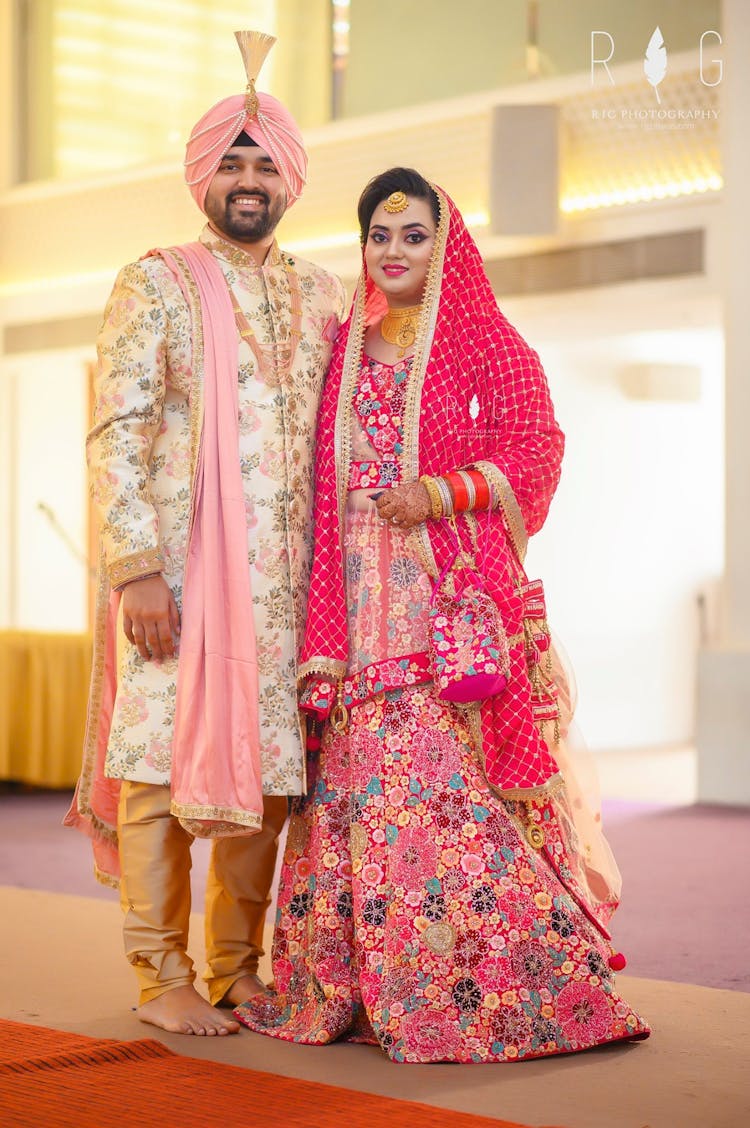 15. Signature Sherwani Of A Royal Groom
This golden sherwani is a perfect example of luxury added with texture. An embroidered gold sherwani is grandeur enabled for a luxurious wedding.