15+ Best Engagement Hairstyle Ideas For Bride In 2022
In search of best engagement hairstyle for bride? View this fashion gallery to find a perfect hairstyle that will match your engagement look and attire.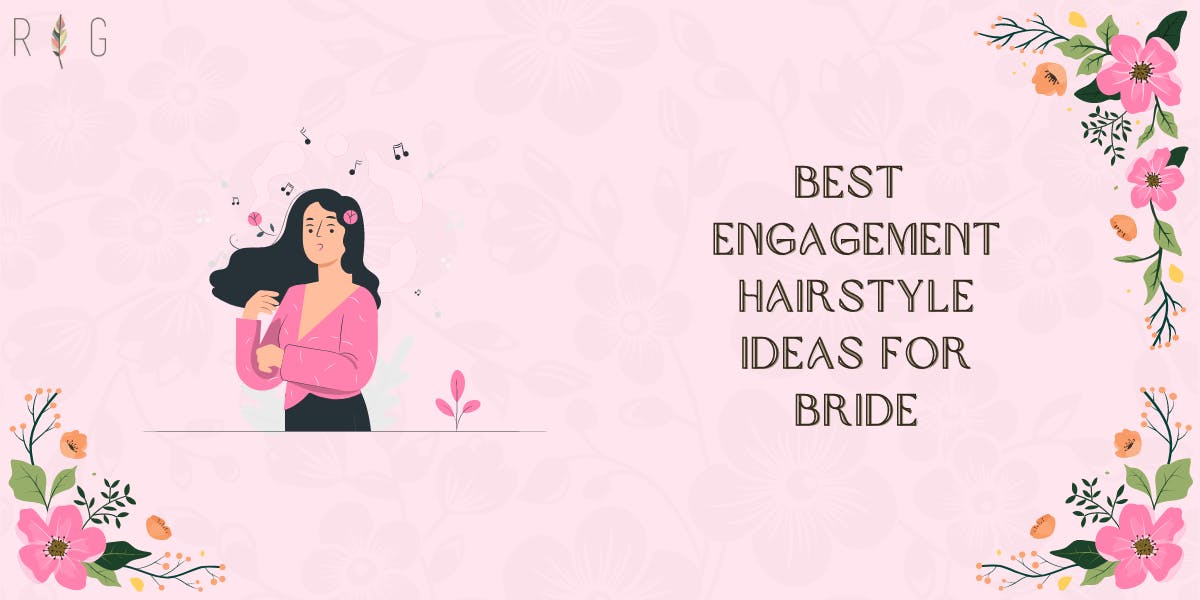 Engagement is a special moment in every bride's life. It marks the beginning of wedding festivity in-house. This is the day when you lay the first foundation for your future married life. Being the bride-to-be you will get noticed by everyone. Hence, you need to decide on an engagement hairstyle that will intensify your beauty and give you a flawless look.
You need to opt for a hairstyle that will match your engagement outfit and personality both. We understand your concern about looking the best at your ring ceremony. And that is why we have brought to you an exclusive guide on engagement hairstyles for bride. This fashion guide will portray to you some of the best hairstyles. This hairstyle photography collection is shared by the candid wedding photographer in kolkata.
We have divided this hairstyle guide into three different sections to make your search easier.
So, let's begin the exploration now.
Open Hairstyle For Brides –
1. Open Curly Locks With Beautiful Hair Accessory
Walk like a princess with an open hairstyle topped with a mesmerizing diamond brown. Don't underestimate the charm of open curly locks. See how beautiful this bride looks in her open and wavy hairstyle! This is an ideal hairstyle that goes well with an evening gown.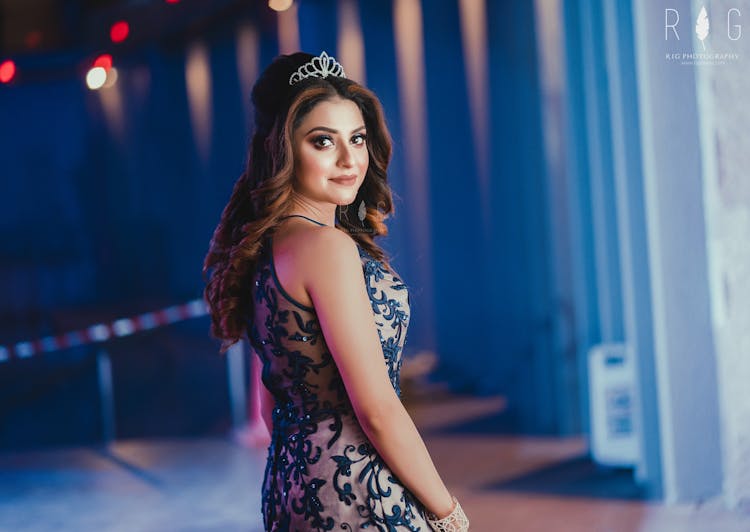 Recommended: Trending Bridal Mehendi Poses To Try For Future Brides!
2. Side Parted Hair With Floral Adornment Are A Way Too Glam
Unleash your inner diva with a stunning side-parted hairstyle. Look at this engagement picture captured by a wedding photographer in kolkata. This bride has adorned her side swept curly locks with pretty white flowers. This hairstyle is a perfect mix of a romantic and elegant look.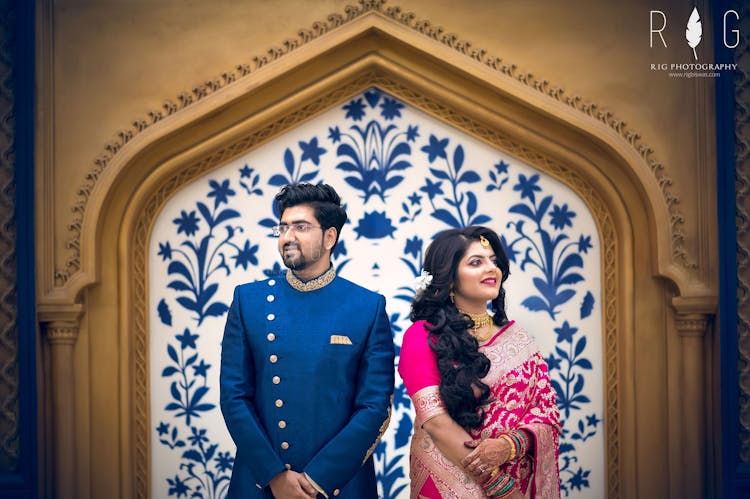 Must Read: Top 15 Pre Wedding Shoot Dress Ideas [2022]
3. Crown Engagement Hairstyles For Bride Is A Complete Show Stealer
If you want to achieve a captivating look on your engagement day then you must choose a crown hairstyle. This bridal hairstyle for engagement with dainty flowers and a captivating crown bride on the top is perfect to wear with a bridal lehenga.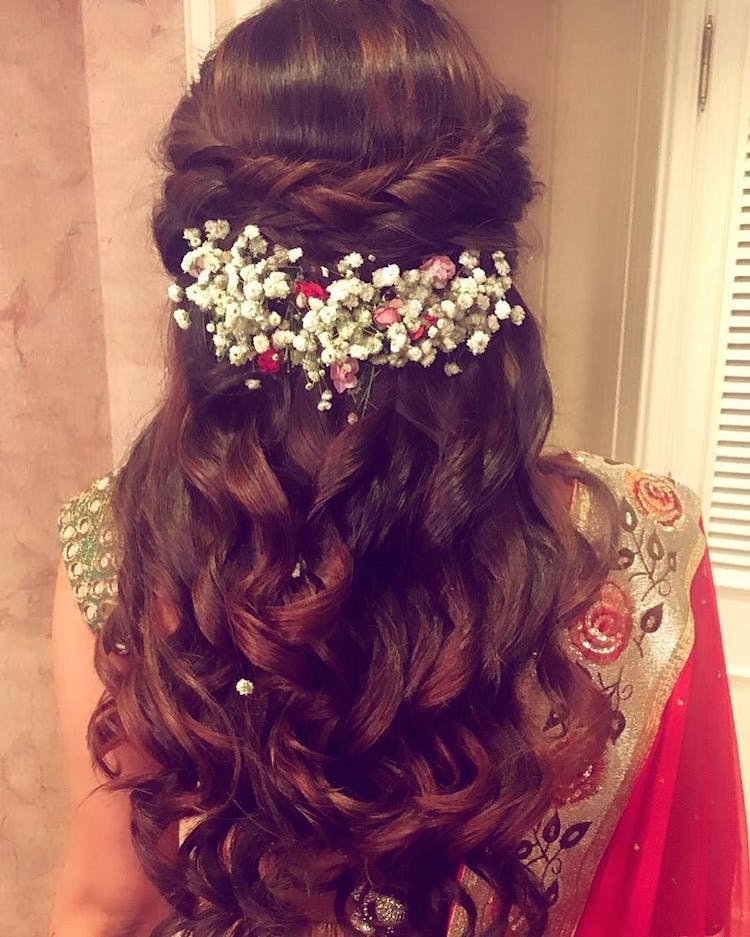 4. Cascading Waterfall Hairstyle With Floral Wreath
If you are going to wear a pastel lehenga at your engagement ceremony then this is an ideal hairstyle for you. This is a simple hairstyle for engagement bride that can add a glam touch to her fancy outfit. Doesn't her hair look stunning with this baby breath adornment on the waterfall effect?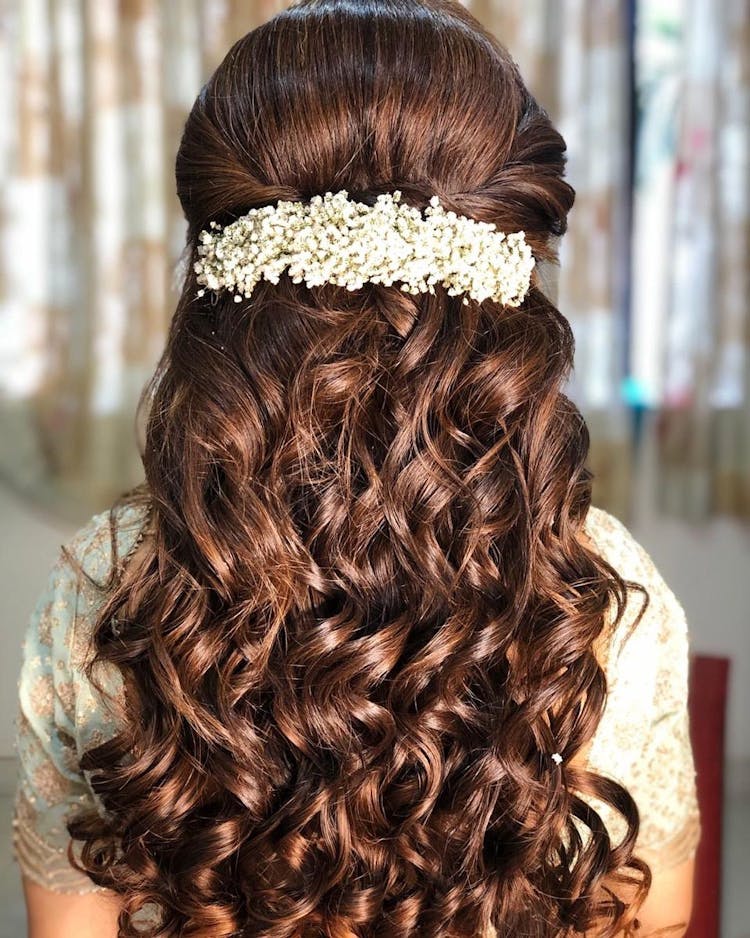 5. Low Pony Tails Are The Favorite Choice For A Gorgeous Gown
This bride looks damn gorgeous in her voluminous curls tide into a low ponytail. A low ponytail is one of the easy hairstyle for long hair that is ideal for an engagement ceremony. Her reddish brown-tone hair streaks are complimenting her glamorous red gown.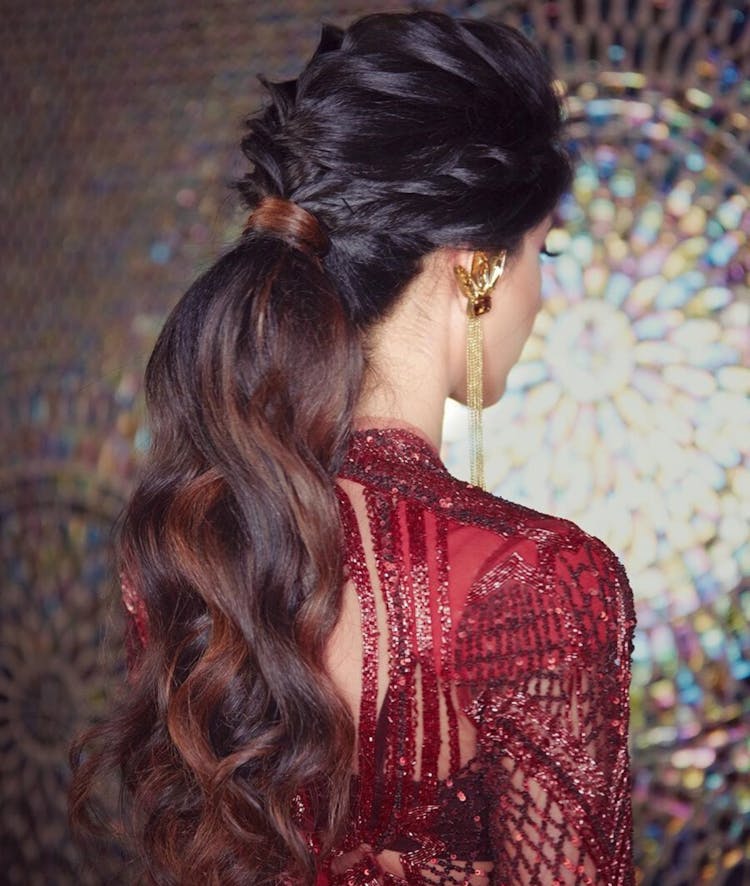 Bridal Buns –
6. Retro Style Side Buns Looks So Elegant
A side bun is the most classy and elegant hairstyle that can elevate the aura with your mesmerizing vibe! This bride's elegant side bun is an easy bun hairstyles that you can choose for your engagement party. You can also adorn your bun with some fresh flowers together enchanting look.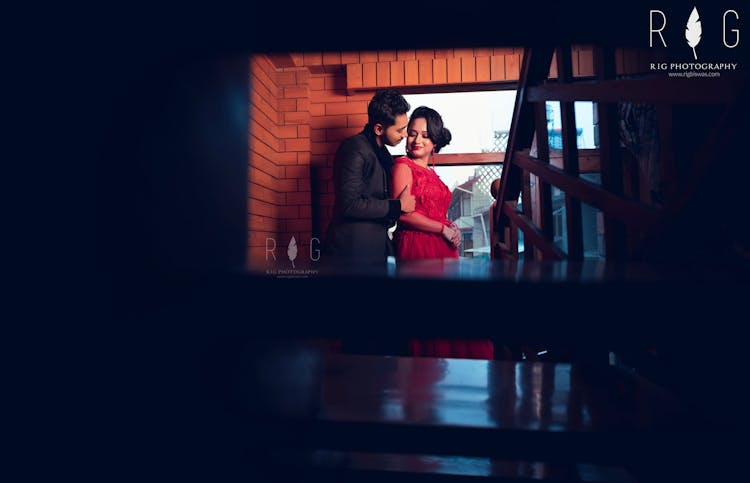 7. Wavy Buns Are The Favorite Bridal Hairstyles For Saree
This bridal bun with a stunning piece of hair accessory is our favorite. It's time to pin your smooth and gorgeous locks into the bridal bun of your dreams. A wavy bun can transform your engagement look into a most captivating one. The wavy patterns look more pretty than ornamented with stunning hair accessories.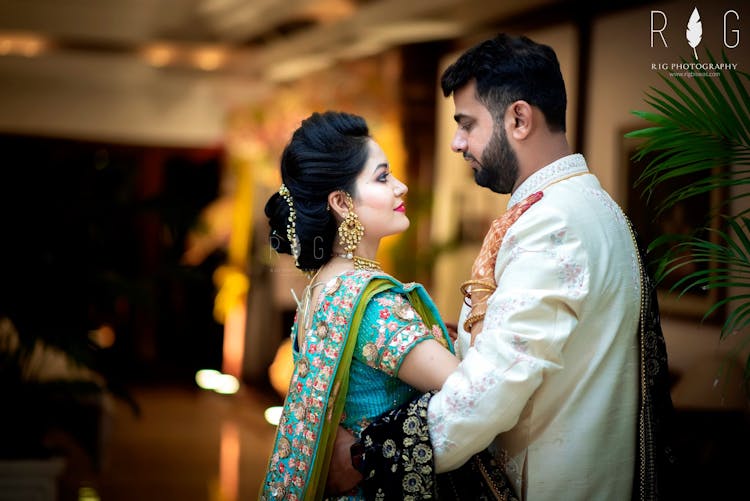 8. This Retro Bun Is An Evergreen Fashion
If you want to add a retro touch to your engagement look then this bridal bun can be your pick. A puffed hair bun with red roses adornment is the ultimate step to elegance. A puffed bun can complement an Indo-Western gown as well as traditional lehengas. It can give you a classy look with its undying charm.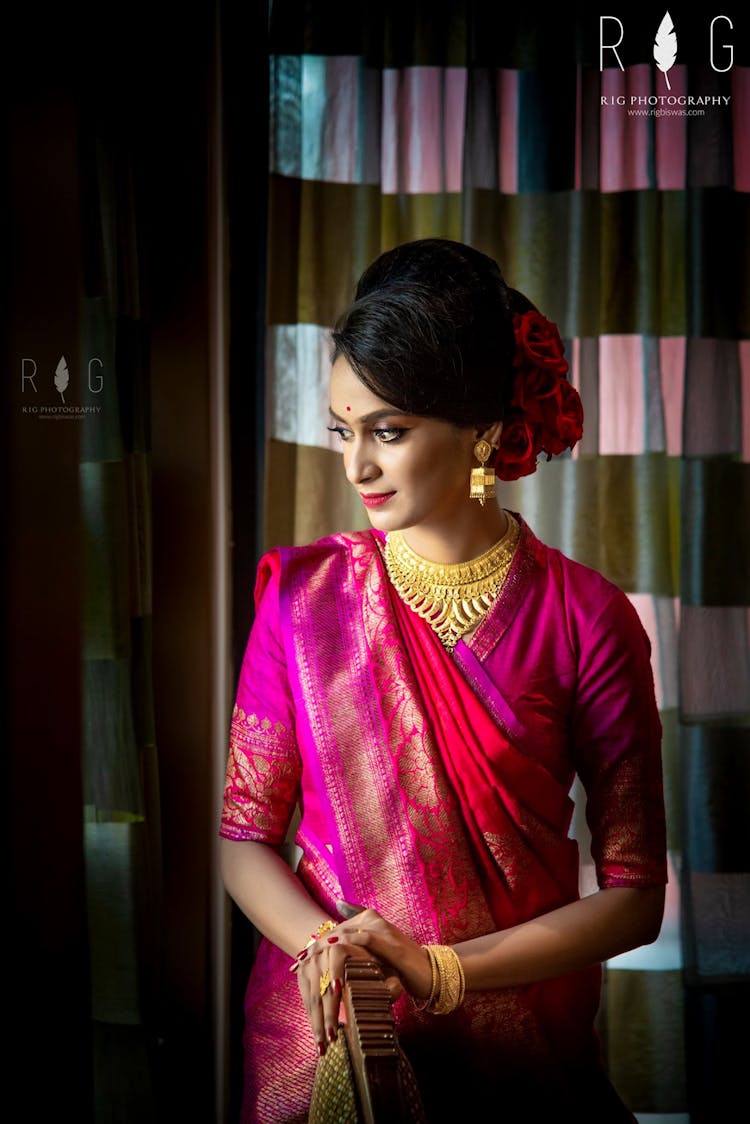 9. Messy Bun Engagement Hairstyles For Bride Who Wants To Steal The Limelight
You need to add a little twist and turn in your engagement hairstyle to shine like a star. We are loving the super stunning hairstyle of this adorable bride. A messy bun is the most popular bridal engagement hairstyle that can grab all eyeballs.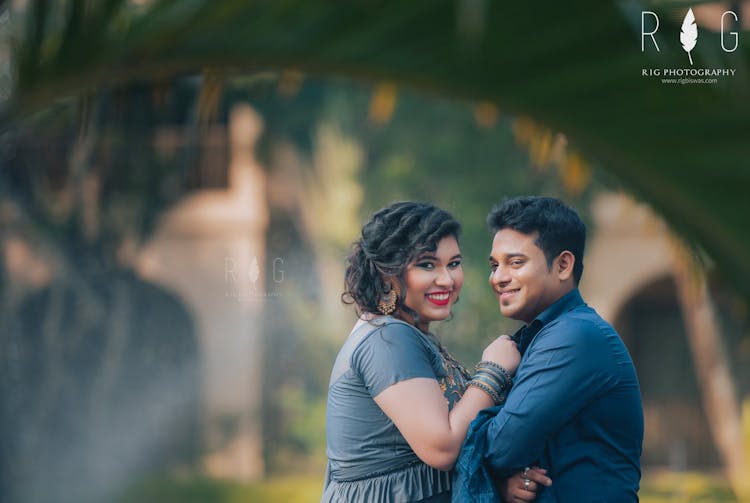 10. This Floral Bun With Enchanting Roses Is An Epitome Of Beauty
Aren't those white roses making the bun look more beautiful? A soft floral bun is all the rage when it comes to an engagement hairstyle. A floral bun when paired with a pastel lehenga can offer you the most ravishing look in your bridal outfit.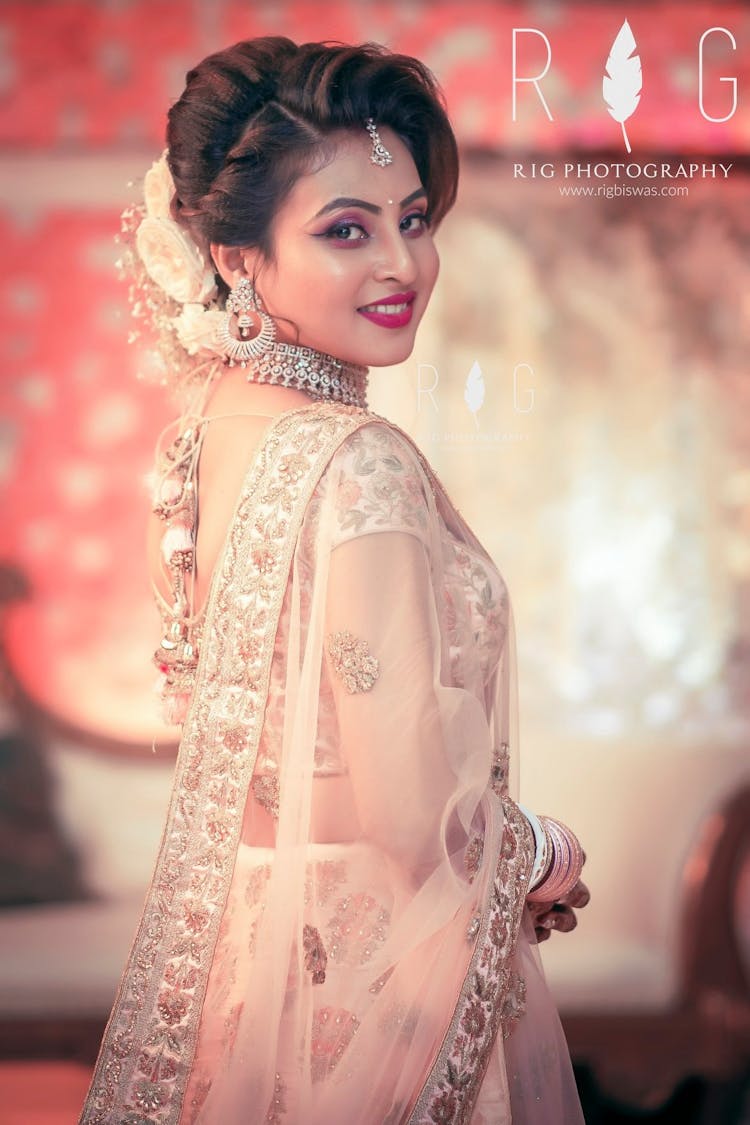 11. Braided Buns With Pearl Accessory Looks Stylish
You will need a lot of patience and time to get a neat braided bun for your engagement day. Hair the bride has put on a pearl hair accessory on her braided bun which is adding a unique charm to her bridal look. This braided bun is an ideal choice for an engagement outfit like a gown or a saree.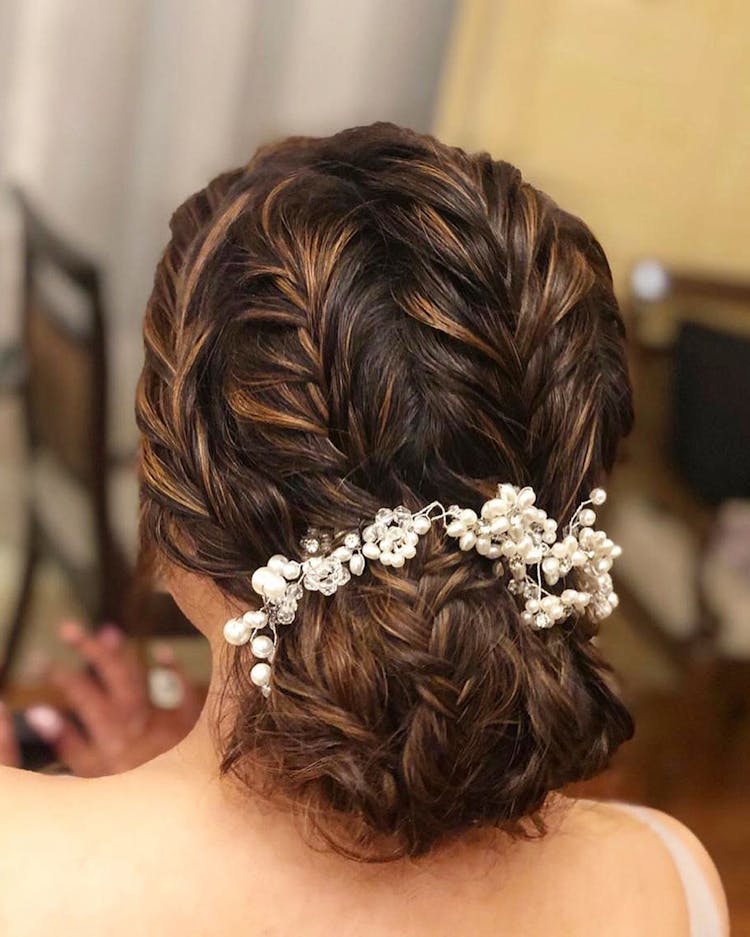 12. High Bun Entwined With Pretty Flowers
A high bun is a perfect choice for an unconventional bride. High buns are a big hit in the bridal world and look super amazing when adorned with fresh flowers. This hairstyle is a perfect option to flaunt your stunning blouse design.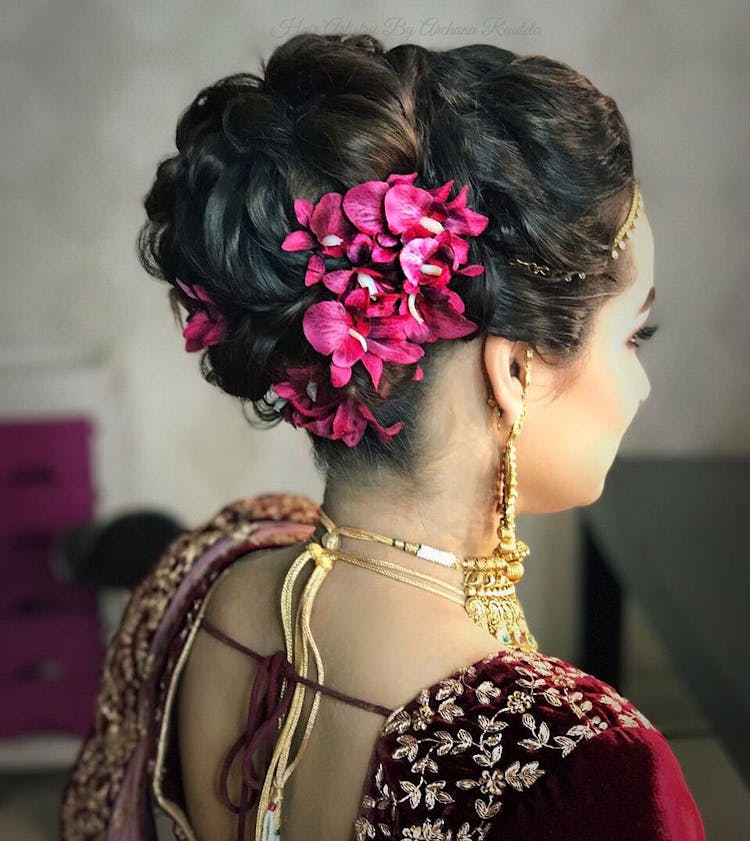 13. A Low Bun Crowned With Flowers Looks So Elegant
A tight and structured low bun allows you to sport an elegant look that is simple yet stunning. This bridal hair bun is a classic hairstyle with an undying charm. Tying a floral wreath around this elegant bun will highlight your look like no other.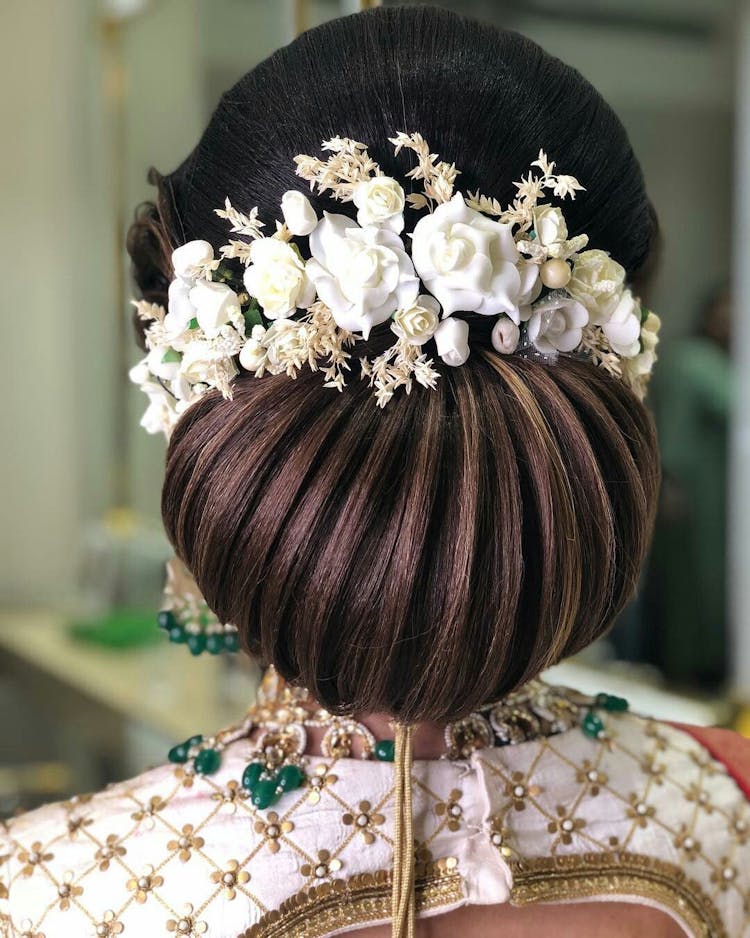 14. Donut Bun for a Traditional Look
A donut bun is the most beautiful hairstyle for a traditional silk saree. You can add a floral gajra to your hair bun to give it a classic and elegant touch.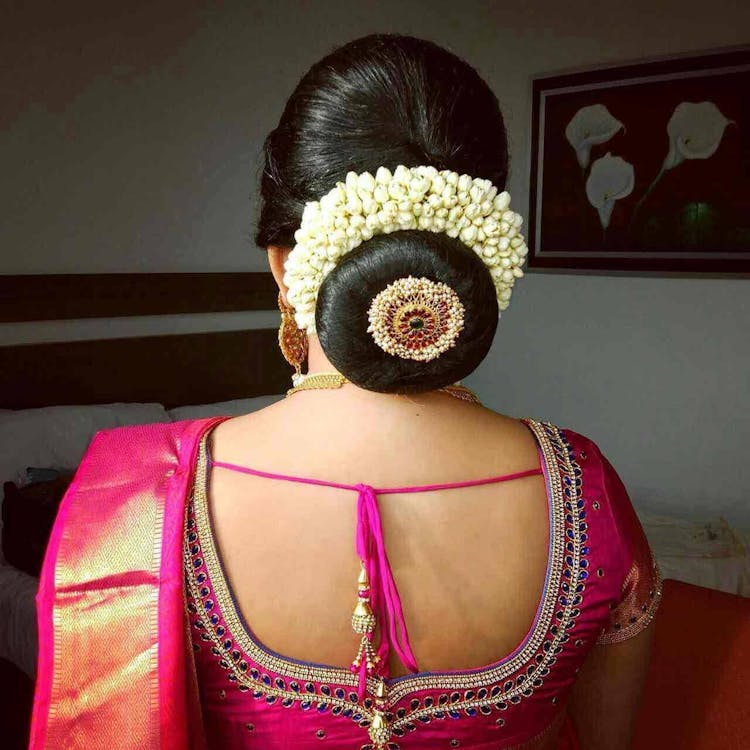 Braids For Brides –
15. Fish Tail Hair Braid With Golden Hair Accessory
Are you too crushing over this glamorous bride's fishtail braid? She has accentuated the charm of her braided hairstyle by putting on a golden hair accessory. This ring ceremony engagement hairstyle for brides is a perfect match for an ethnic outfit. She donned a traditional bride look at her engagement ceremony which is undeniably pretty.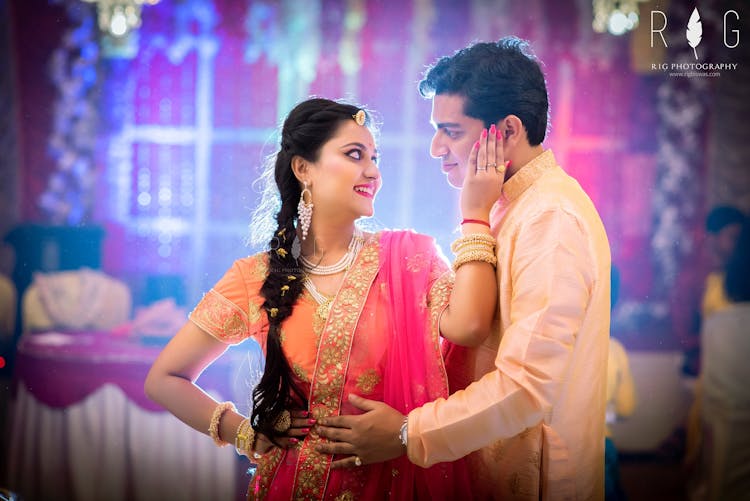 16. Voluminous Braids Are The Most Gorgeous Engagement Hairstyles For Bride
A lot of brides these days are picking a voluminous hairstyle. This head-turner voluminous braid is popular for all right reasons. This pretty bride has tied her hair into a voluminous braid. This dreamy hairstyle is making her look like a real princess in her fancy outfit. It is the best hairstyle for brides having long hair.