Top Trending Varmala Designs For Wedding [2022]
Exchanging varmalas in Indian wedding is a very important ritual. That marks the beginning of new married life. So, pick a varmala design for your wedding.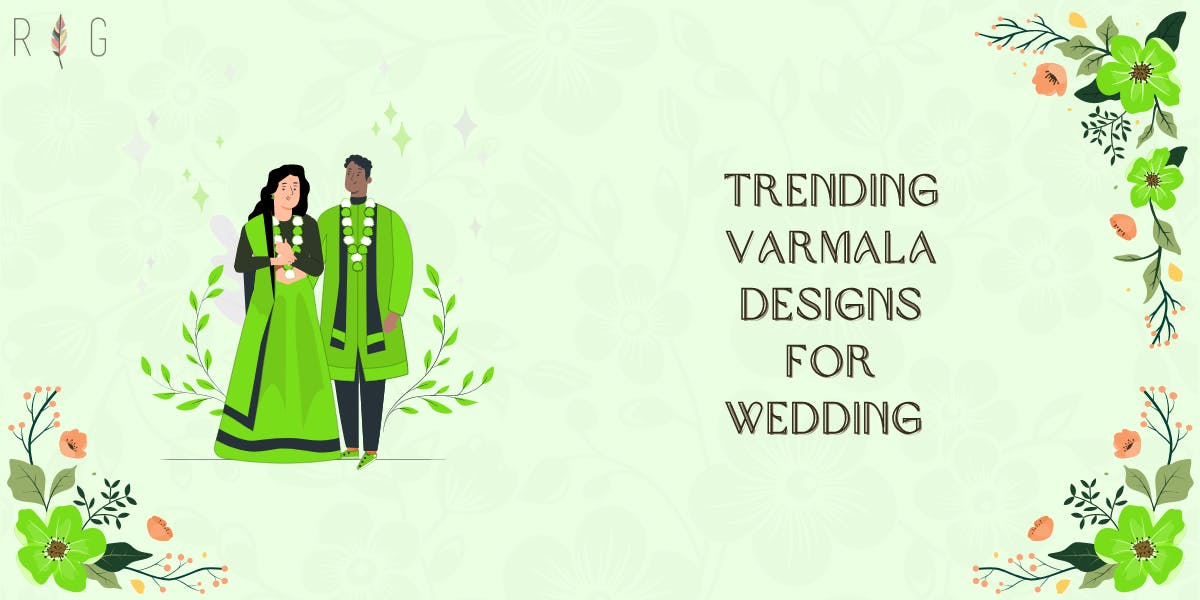 Varmala is a very important element in Indian weddings. Jaymala has a special significance in Indian marriage. In this ritual, the bride and groom exchange a flower garland which is known as varmala, which means the couple has accepted each other as a life partner and is happy to begin a new journey. Earlier, people used to perform this ritual using floral garlands but with changing times couples have found new and innovative ways to perform this beautiful ritual. Now, this age-old Vedic ritual is celebrated using many different and unique styles of garlands. Here is a curated list of 11 trending varmala designs for wedding created by wedding photographer in kolkata that can enhance the joy of this vivacious ritual.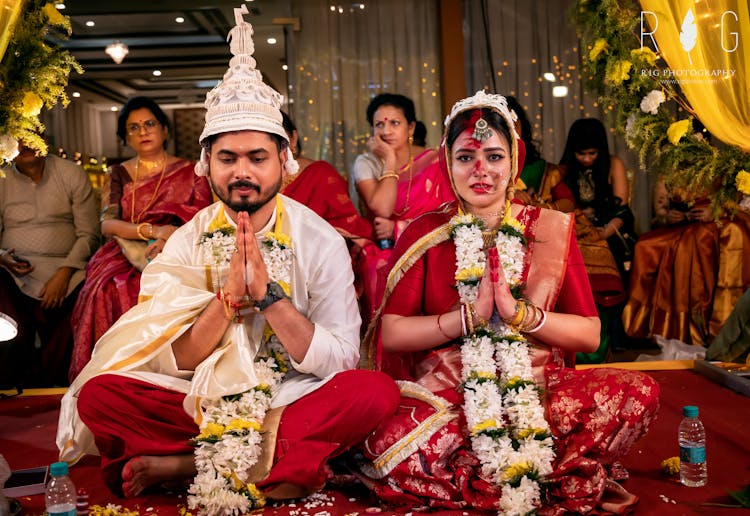 1. The Essence Of Love-Red Rose Garland
The charming rose is a true example of sheer beauty. This wedding season make the symbol of love "rose" an elegant varmala for your big day. This beautiful garland will add a special charm to your wedding look and are the best option to spread happiness and positivity during this beautiful ritual.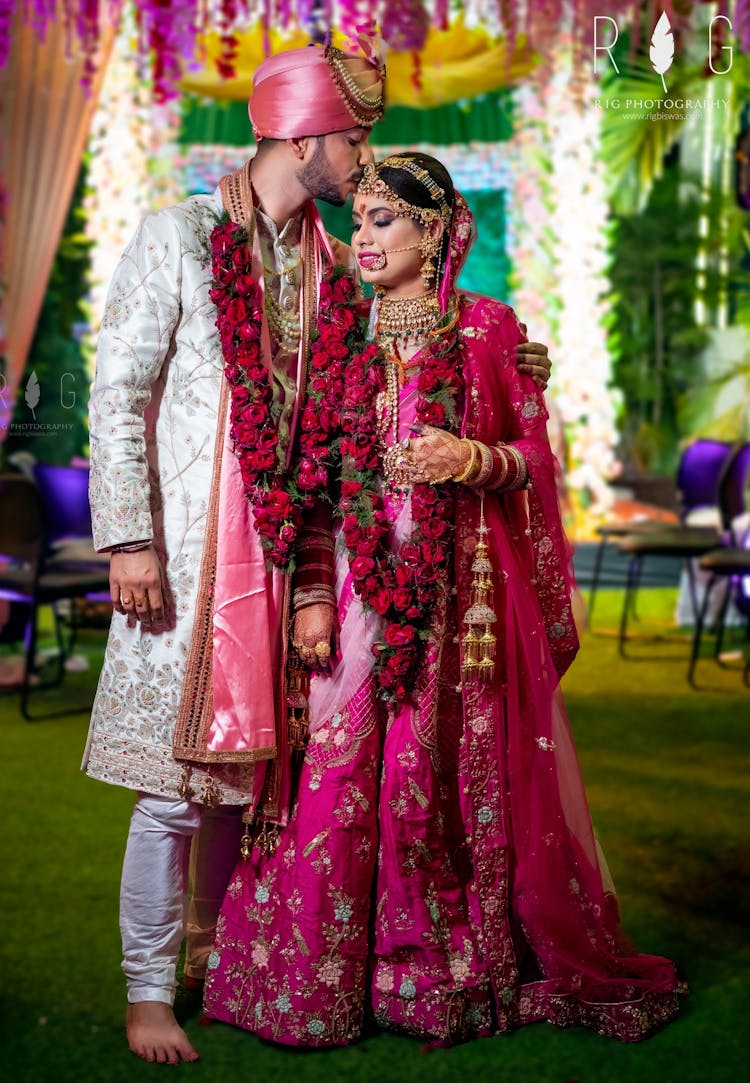 Recommended: 15 Breathtaking Haldi Ceremony Dress Ideas For Brides In 2022
2. Epitome Of Sanctity Red & White Tubular Varmala
Bengali couples would surely know about this elegant varmala. White blossoms of tuberose when interwoven rose petals make a captivating garland whose all Bengali's are a die-heart fan. These dainty flowers not only add charm to your wedding day look but also provide an enchanting fragrance all around. And that is why this is the favorite garland amongst Bengali.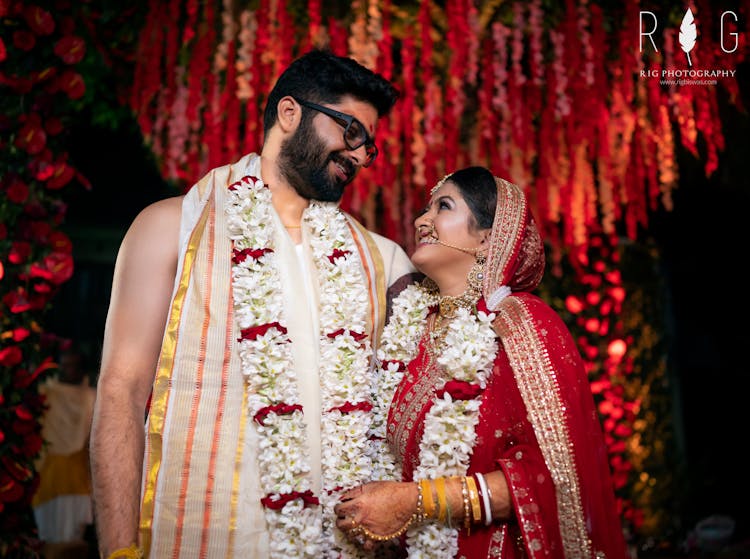 Must Read: Top 10 Bengali Mehndi Design Ideas
3. The Gorgeous Pair Of Red And White Rose
Here comes another stunning garden in the amazing list of trending varmala. This beautiful varmala will be the center of attraction at your wedding. The beautiful pair of red and white roses is majestic enough to steal the show. You can also provide a unique touch to the eye-catchy varmala by customizing it by adding a few white pearls into it.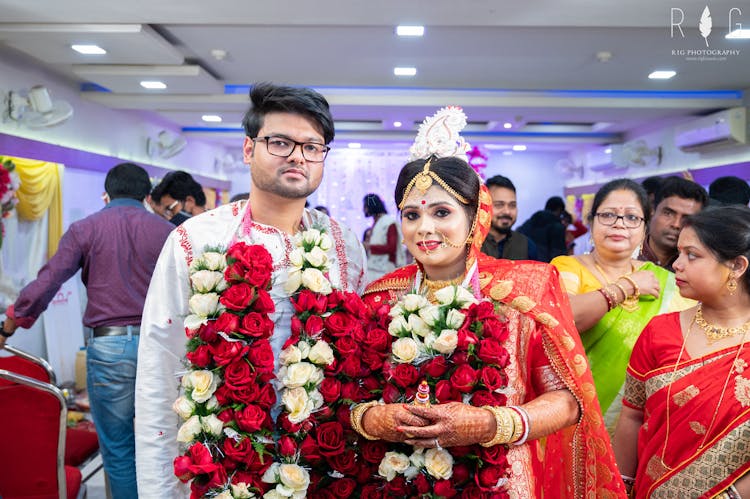 4. Intricately Woven Rose Petals Varmala
Yet these rose varmala designs for wedding are the most traditional ones, but the tiny petals of roses will add a scented aura that will leave your guests in awe. This varmala design looks surreal and beautifully matches your wedding outfit.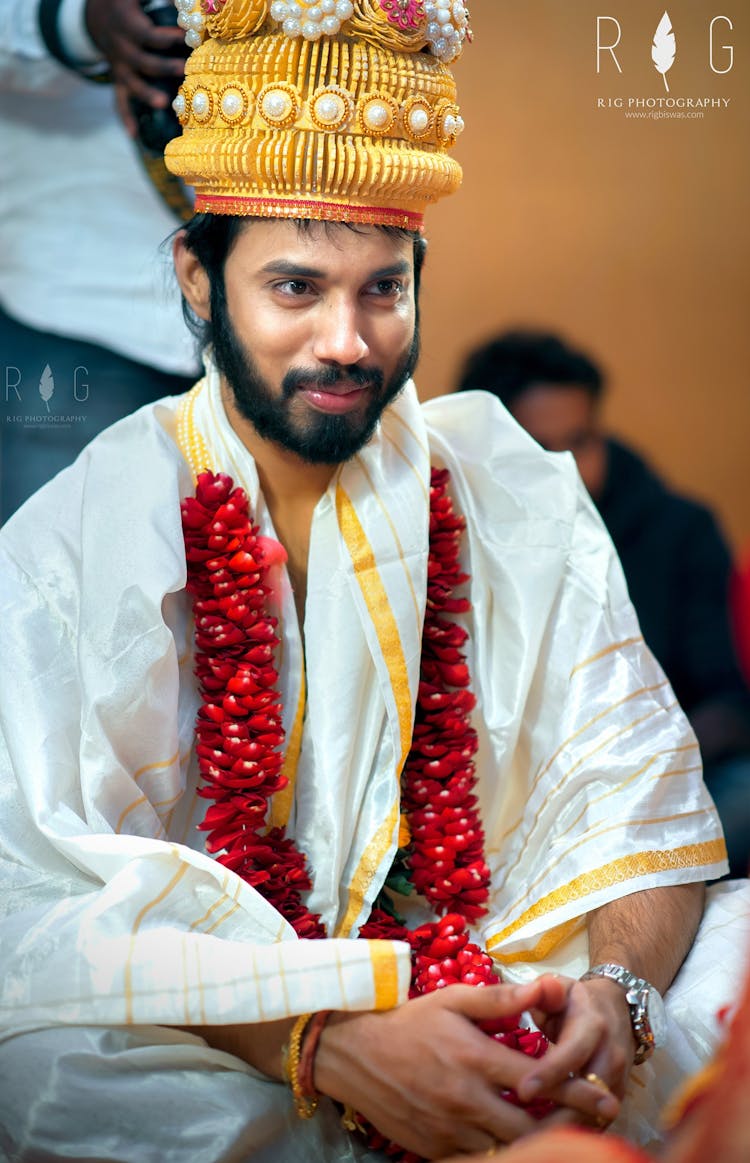 5. The Divine Touch Of Lotus Garland
The symbol of divinity, grace, purity, and prosperity, the pink beauty of the lotus is a delight to the eyes. Add a unique and serene touch to your wedding varmala by opting for a lotus garland. This Indian wedding jaimala is the most preferred garland for the wedding in south Indian marriages. Being a sacred flower often devoted to goddess Lakshmi, it is also an auspicious one for beautiful occasions like weddings. The magnificent lotus blooms when worn for jaymala provide a breath-taking view.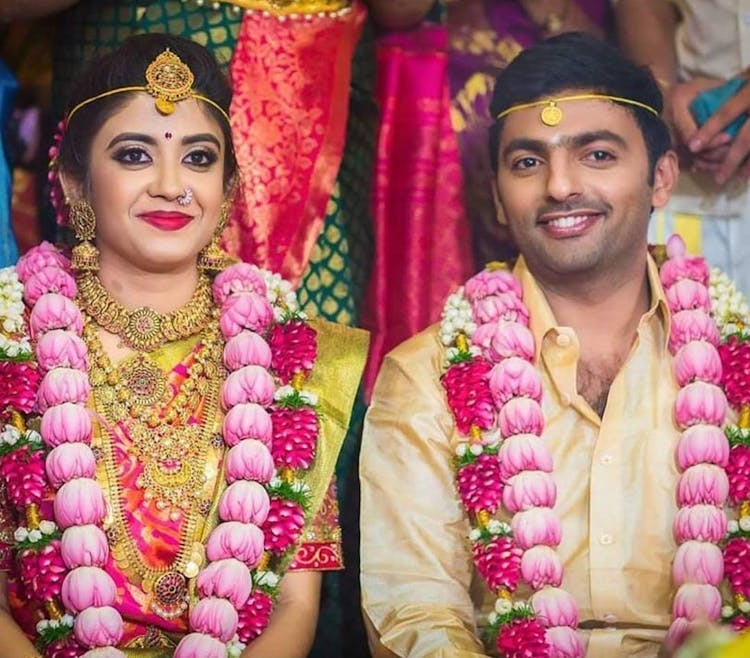 6. Beauty Of Baby's Breath Garland
Ditch the traditional varmala designs for this modern and stylish jaimala. This trending wedding mala design can provide your jaimala a super fancy look. Made of pink roses and white hydrangeas, these beautiful garlands are a recent rage in Indian weddings. Add little half-opened rosebuds in your wedding garland to provide it with a classy look.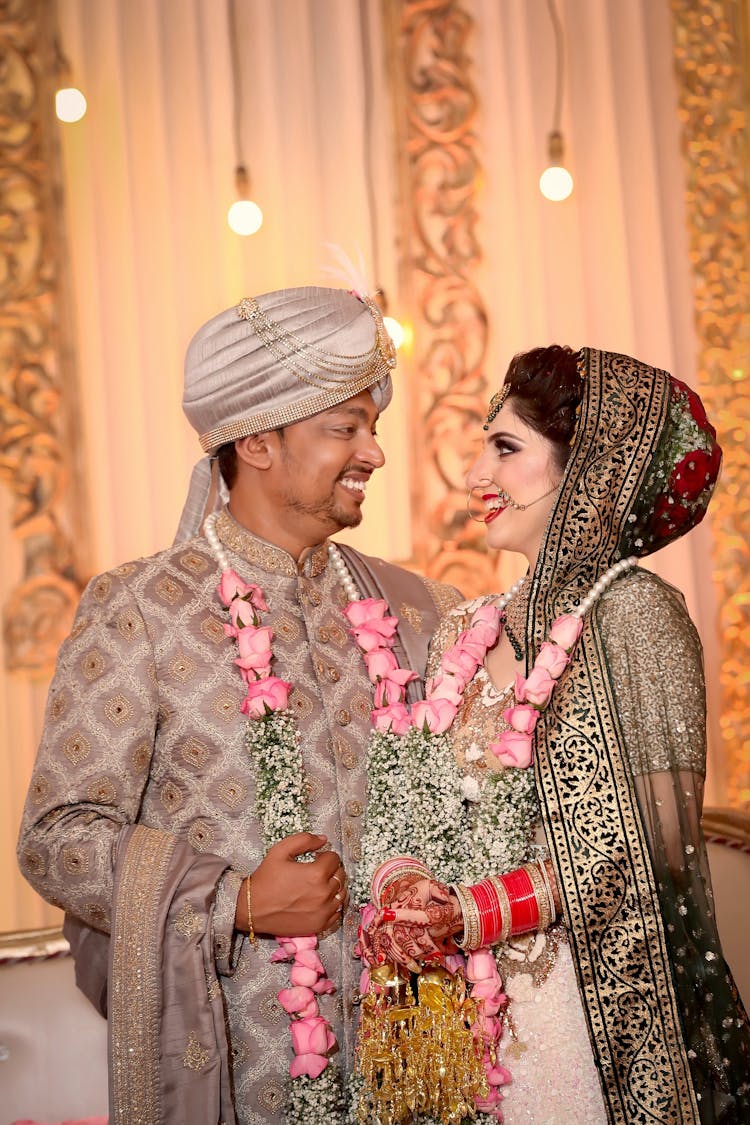 7. The Royalty Of Jewelry Varmalas
Another way to jazz up your jaymala ceremony is opting for a jewelry varmala. This latest varmala design represents love and luxury. If you want to add a regal vibe to your wedding then this luxurious designer varmala is exactly what you are looking for. Made of pretty jewels, danglers, and beads this varmala is surely a classic choice for a royal wedding.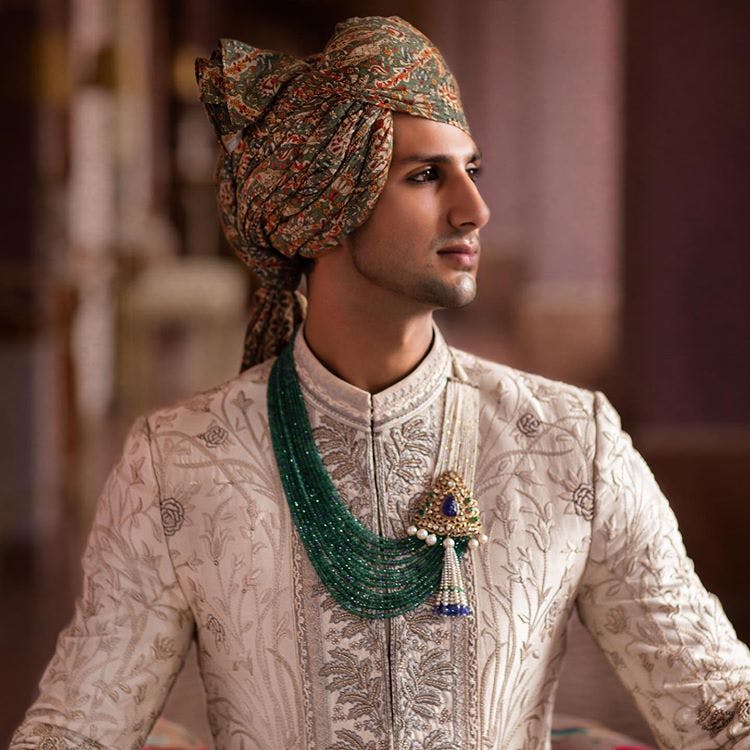 8. Breath-Taking Beauty Of Pearl Garlands
Now this one is definitely an elegant choice for a memorable wedding. Adding pearl into your varmala will offer a super unique and modish look. These pearl-embellished Indian wedding jaimala is a style statement in this. Nowadays, pearls have replaced flowers in matters of being a sophisticated and graceful garland.
9. Exquisite Design Of Orchids Garland
Orchids are symbolic of love and beauty. These radiant flowers will make your day more special by spreading positivity all around. The fusion of purple and blue orchids woven into a lavish garland looks stunning and is also easy to carry. You can pair this bright purple blossom with a contrasting outfit. We are in love with this vibrant varmala which is a truly mesmerizing option for weddings.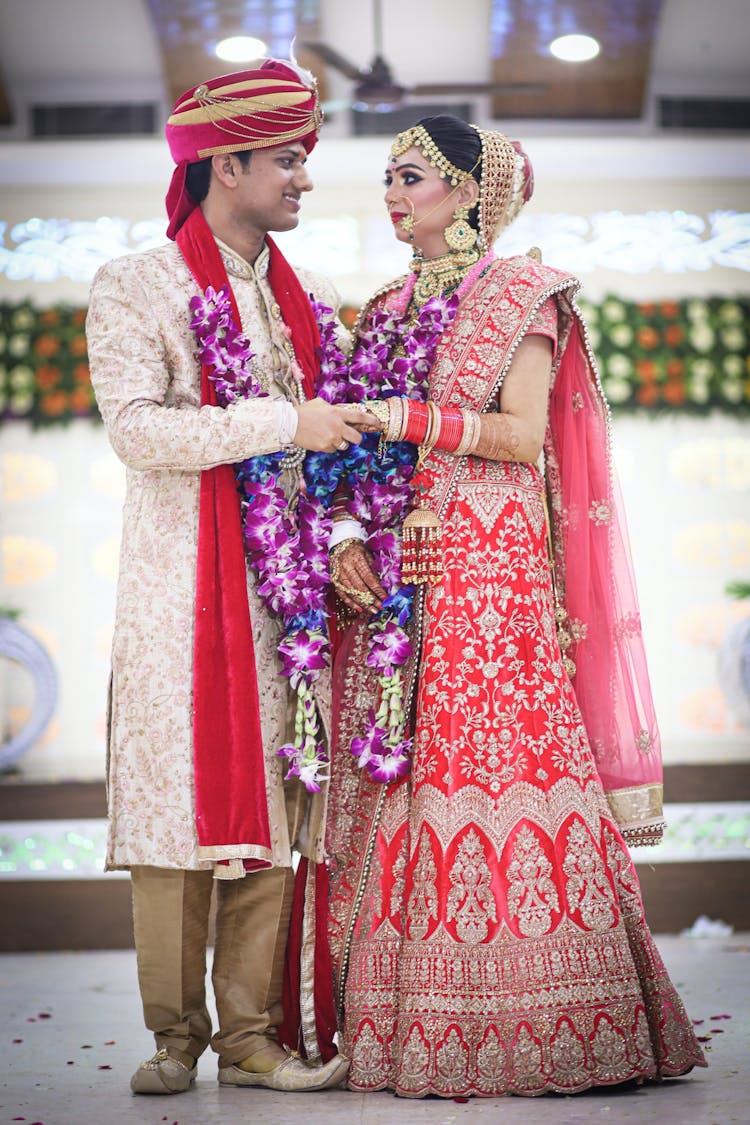 10. Magical Fusion Of Pink And White Roses
If you want to add some extra beauty to your varmala then pick up pastel hues like baby pink and white rose to get a charming wedding garland. These wedding jaimala design is gaining immense popularity and becoming the latest trend among the millennials. Here these pastel-colored flowers are complementing the outfit of the bride and groom very nicely. Opt for this stunning combination of roses to get a sophisticated and elegant look.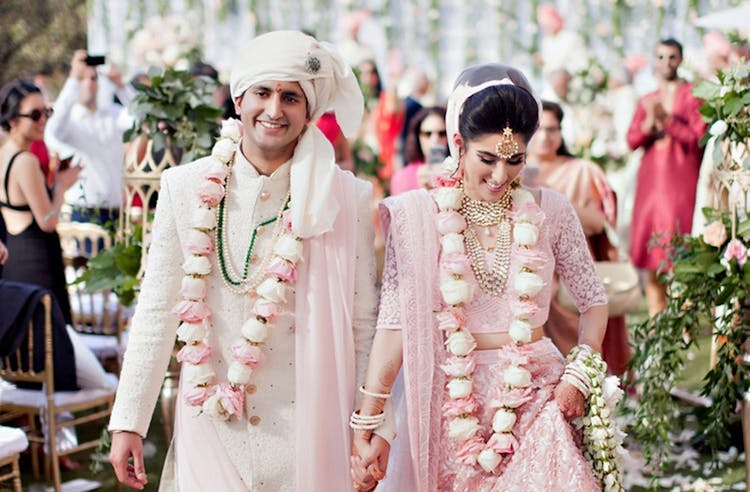 11. Beauty Of Nature-Green Garlands
Ending with very traditional and unique wedding garland designs that are become a classic choice in varmalas. The lush green varmala made of tulsi leaves adds a refreshing and vibrant look. If you prefer an eco-friendly wedding then try this lively foliage jaimala to make your wedding a memorable one.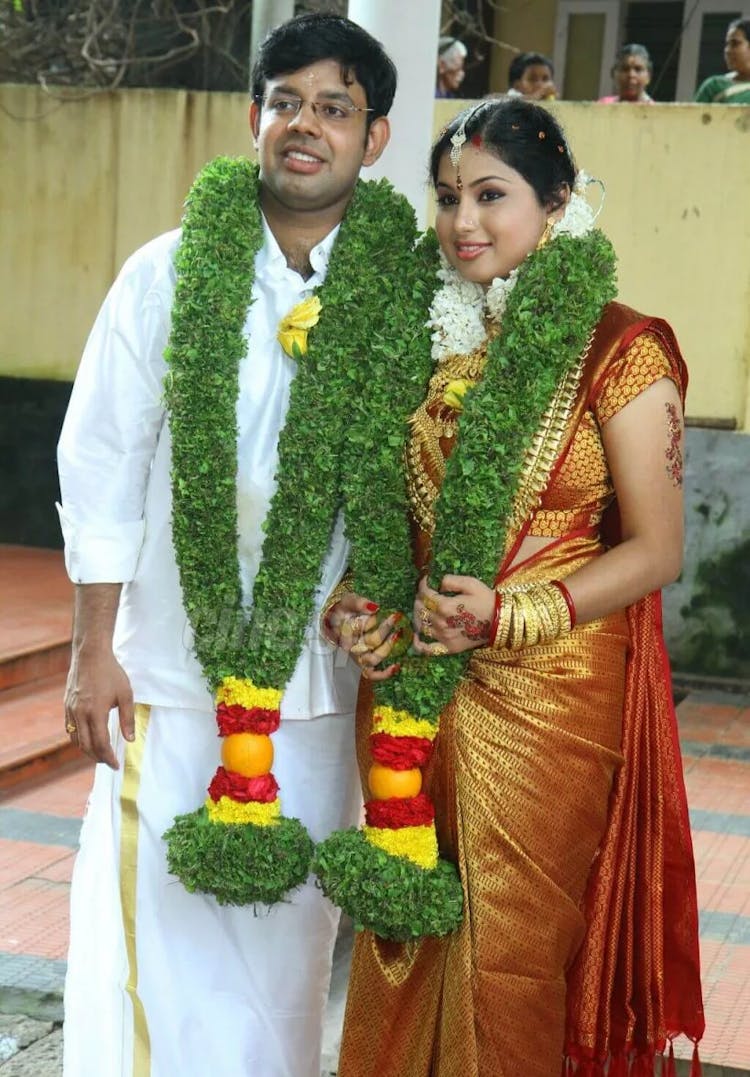 Your wedding is a most precious moment which happens only once in a lifetime. Make it more beautiful by finding more creative ways to make it a cherishable memory. Hope you have to find your favorite varmala designs for wedding from this short and simple list.
         With so many options available these days to make your D-day, a grand celebration, you must go for the best available option only. We are a team of renowned and passionate wedding photographer in Kolkata. We understand your needs and value of every single moment in a grand event like a wedding. Our expert team tries to take the Kolkata wedding photography to the next level by adding a creative touch to each and every shot. So, end your search with Rig photography to get the most remarkable wedding album.