Experience Adorable Baby Photography In Kolkata
Undoubtedly, becoming a parent is the start of your new life. Our experienced photographers capture this golden period of your life with utmost care and love. So, if you are searching online for baby photography near me, get in touch with us!
Experience the captivating beauty of baby photography in Kolkata with our expert services. Let our skilled photographers capture the innocence and joy of your little one, creating timeless memories that you'll cherish forever.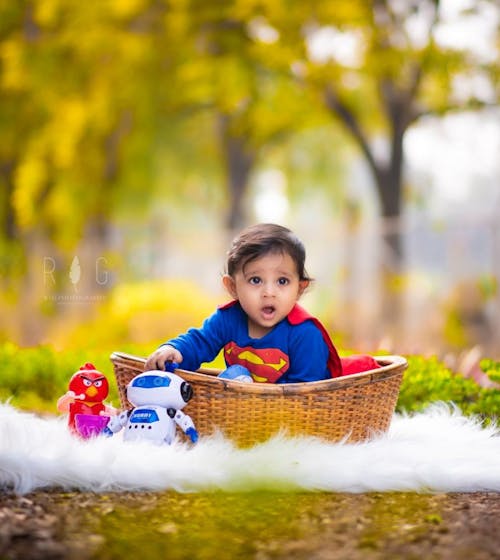 About Baby Photography In Kolkata
Our talented Baby Photographer in Kolkata creates an atmosphere where your little ones can freely express themselves, and we love to capture those candid moments filled with laughter and happiness. We all know the significance of Bengali rice ceremony photography in Bengali culture and how it brings smiles to faces in their later life. That's why we offer every couple in Kolkata to experience the charm and joy of our Bengali Annaprashan Photography service. We capture these fleeting moments in spectacular images that become cherished memories for future generations.
Why Us For Baby Photography?
VALUE FOR MONEY
Get amazing baby photos at best price without breaking the bank.
AWARD WINNER
Our award winning photographers make sure that every shot is a masterpiece.
Most Experienced
We have years of expertise in delivering the most adorable baby photos on time.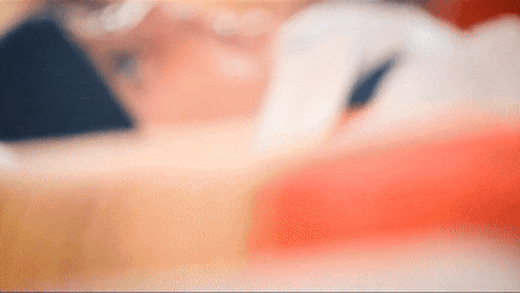 Best Baby Photographer in Kolkata For Cinematic Baby Video
If you've recently searched for phrases like "professional baby photographer near me" in your Google history, you've come to the correct place! Whether you're a proud parent or a new mum, we're experts in portraying the sweetness and innocence of your baby with our cinematic baby videos. More importantly, we take pleasure to document your maternity period which is a perfect accompaniment to our style of photography.
View All Films
Experience The Best
Baby Photography In Kolkata
Discover exceptional baby photography near me! Call now to cherish every precious moment in the most adorable newborn pictures.
Maternity Photography in Kolkata is a photo session or series of photoshoots for a soon-to-be mother that takes place during pregnancy or throughout the maternity period. The frames honor the bond between mother and child by capturing the beauty of your developing baby belly.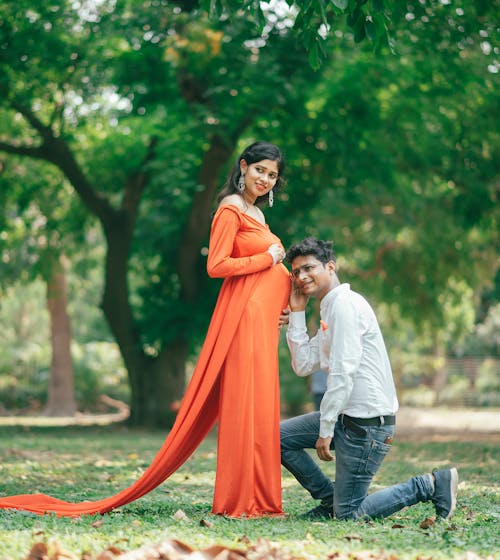 About Maternity Photography In Kolkata
Our maternity photography in Kolkata captures the precious time before the infant grows up. It's especially crucial to document these experiences since your baby will grow far faster than you expect. Being the best maternity photographer in Kolkata, we understand the importance of every precious moment during this cherished stage of life. We beautifully immortalize the bond between a mother and her unborn child, preserving these precious moments forever. So, come join us for a fantastic maternity photography experience!
WHY Us For Maternity Photography?
VALUE FOR MONEY
We offer the most budget friendly photography and videography services with best quality and satisfaction.
AWARD WINNER
Your moments will be captured by the recognized professionals so you are in safe and skilled hands
MOST EXPERIENCED
We are in this business for a long. So, with our unmatched expertise, you will get the picture-perfect frames.
Explore The Exceptional Work Of Best Baby Photographer in Kolkata
Step into a world of wonder as you explore the exceptional work of leading baby and maternity photographer in Kolkata. Don't miss this blessed journey!
Let's Provide You The Best Answer For "Baby Photography Near Me" 
Are you tired of searching for the term "baby photography near me?" Don't worry! We can help you know the real meaning of wonderful baby photography in Kolkata. Call us now!
Other Services Of Leading Baby Photographer in Kolkata
In addition to shooting lovely newborn images, our baby photographer in Kolkata provides a variety of other excellent services. Come discover the magic right now!
Hiring Guide To Find The Best Baby Photography Near Me
Finding the best baby photographer in Kolkata is more than simply looking for someone with technical skills; it's about finding someone who can capture the essence of your child's personality and emotions. Have a look at some essential steps given below to find someone who can craft beautiful stories.
Research and Referrals 
Start by conducting thorough research online and seek recommendations from friends, family, or parenting communities. Look for photographers who specialize in taking pictures of babies and have a solid portfolio.
Portfolio Review        
Examine the portfolios of possible photographers to determine their sense of style, level of creativity, and the emotions they manage to capture. Look for a wide variety of newborn photographs that demonstrate a sincere connection and highlight their skill.
Safety and Experience
Make sure the photographers have experience working with infants and place a high priority on safety during photo shoots. Find out how they handle babies and what precautions they take to keep the baby safe and comfortable.
Client Reviews
Look for reviews and recommendations from previous customers to learn more about their overall satisfaction with the photographer. Positive comments on patience, creativity, and professionalism are a good sign.
Communication and Compatibility
Reach out to the shortlisted photographers and evaluate their responsiveness and communication skills. A photographer who listens to your ideas and understands your vision will make the process of baby photography in Kolkata more enjoyable.
Pricing and Packages
Compare the pricing and packages of the photographers by requesting quotes. Make sure that the package includes the services you desire, such as prints, digital copies, or additional editing.
Availability and Flexibility
Check the photographer's schedule to confirm they are available on the dates you like. It is also necessary to be flexible in rescheduling due to unforeseen events.
Meet in Person
Set up a meeting or phone call with the leading candidates to get to know them better. This will provide you the chance to evaluate their personality, level of professionalism, and ability to engage with kids.
Why End Your Search For Best Baby Photography Near Me With Us?
Welcome to the world of art and creativity, where our experts in baby photography love to create memories that touch your heart and soul. When you hire us, you're not just hiring a photographer; you're hiring a storyteller who can capture the pure essence of your baby's innocence and the radiant smile of your little munchkin. We transform every photoshoot into a wonderful adventure with a dash of creativity and love, making your baby enjoy and laugh their heart out. We understand the joys and hardships of parenting, which is why we know how to click photographs that will melt your heart and make you go "Aww." Plan a session today!
FAQs On Baby Photography Near Me
Can We Take Photos Of Newborn Baby?
Yes, you can photograph a newborn baby. Newborn photography is a popular way to preserve the precious early moments of a baby's life.
Is Baby Photoshoot Safe?
Yes, baby photoshoots can be safe when conducted with proper precautions and expertise. Hence, you must hire a photographer who focuses on the comfort and safety of the baby during the photo session.
What Should Baby Wear For Photoshoot?
Dress your baby in soft, comfy clothing with a few patterns for a baby photo shoot to highlight their gorgeous features.
How Much Does Pre-Baby Shoot Cost In Kolkata?
The price of a pre-baby shoot in Kolkata varies according to the photographer and the package you select. On average, it can range from INR 5,000 to INR 15,000 or more.
How Soon Should I Schedule A Baby Photography Session?
It is recommended to schedule your newborn picture session as soon as possible, preferably throughout your pregnancy. This ensures that we can plan and schedule the shoot around your due date.
What Happens If My Baby Is Fussy During The Photoshoot?
We understand that babies might be fussy or unpredictable at times. Our trained photographers are patient and skilled while working with children. We allow breaks when needed and do our best to create a comfortable and soothing environment to capture the best moments.
Latest Photography Blog Posts
Here's a log of our explorations, that we love to share with you!