The Complete Guide For Your Wedding Shopping In Kolkata
When it comes to wedding shopping in Kolkata, this city has multiple options to offer you the best wedding trousseau. Let's explore some of the best spots.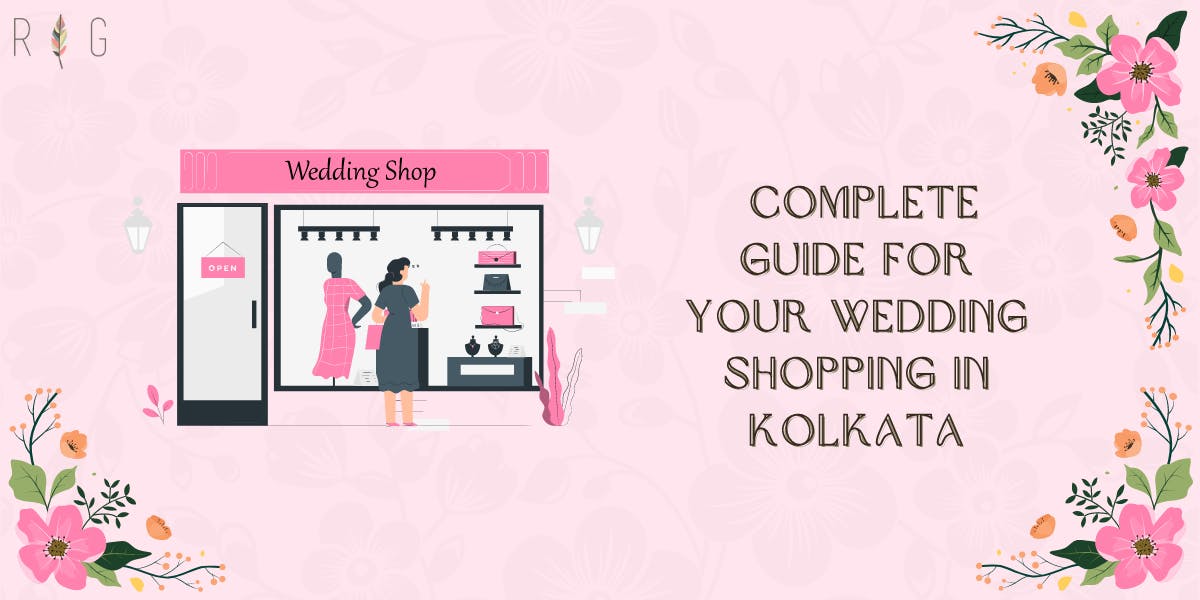 Kolkata with its vintage charm is best known for its cultural and artistic charm. This retro-city has some great shopping destinations for brides and grooms. You will get many local and branded shops for your wedding shopping in the narrow lanes of Kolkata. Starting from the outstanding collection of Banarasi Sarees to lavish designer lehenga and sherwani, stunning bengali bridal jewellery, and what not to offer.
           So, if you are going to be a new bride soon, then don't worry about your shopping plans. We, the best wedding photographer in kolkata have provided here a complete guide on easy and affordable wedding shopping in Kolkata to make your wedding look the most charming one.
Here Are Some Top Places For Wedding Shopping In Kolkata
1. Bara Bazar
2. Gariahat
3. Shyam Bazar
4. College street
5. Bagree Market
6. Park Street
7. Malls in Salt lake
8. Bow Bazar
9. Hati Bagan
10. M.G. Road
11. WNW
12. Vedam
13. Sabyasachi couture
Let's Begin The Shopping By Exploring First The Local Markets Of Kolkata
1. Bara Bazar
The first place that comes to mind for wedding dress shopping is the royal market of Bara Bazar. This Marwari merchants market is known for its designer and flamboyant clothing since the British rule. This wholesale market is famous for silk sarees, bridal jewelry, designer bengali bridal lehenga, and much more at a budget-friendly price. You can look for your bridal outfit in some popular shops like Nav Durga creation, Krishnakala, or Shantah.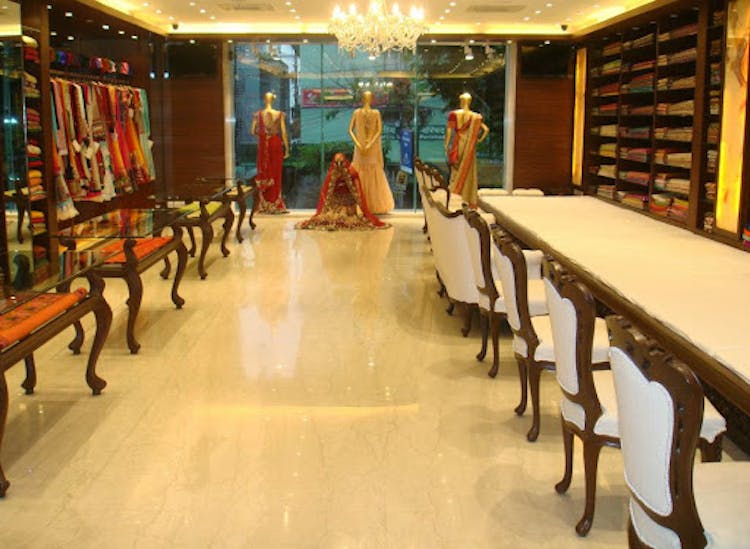 Recommended: 15 Breathtaking Haldi Ceremony Dress Ideas For Brides In 2022
2. Gariahat
This all-rounder market has much to offer for your wedding trousseau. Relax and hunt for your wedding must-have in this bridal shopping hotspot. Visit some renowned shops like Adi Dhakeshwari Bastralaya, Priyo Gopal Bishoyi to find a dreamy wedding outfit. Not only a stylish wedding dress but you can also shop here for branded cosmetics and stunning jewelry at a reasonable price.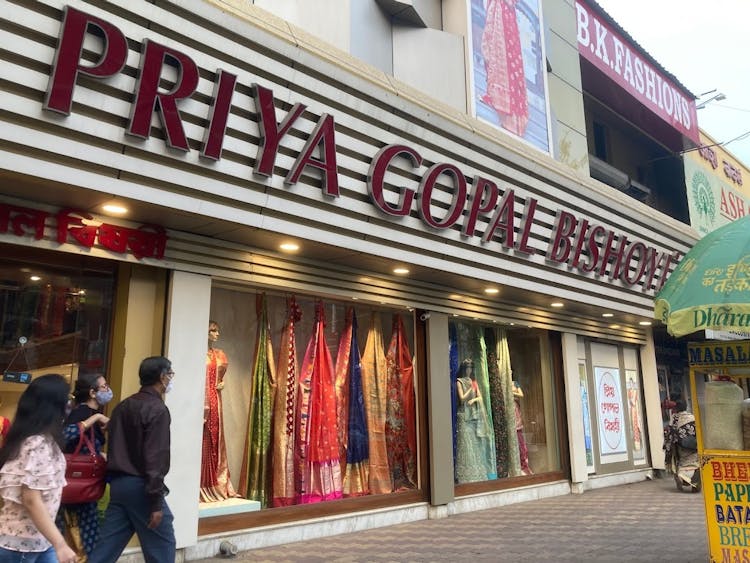 3. Shyam Bazaar
Shyam Bazaar is a great spot for wedding shopping for the bengali groom dress in Kolkata. Here you will get a range of many men's wear stores. Stores like King Badanti and Manyavar can offer you an exclusive collection of traditional and modern ethnic wear that is available in unique and stylish designs. With lots of varieties and colors available in their men's collection, this can be a great option for wedding shopping.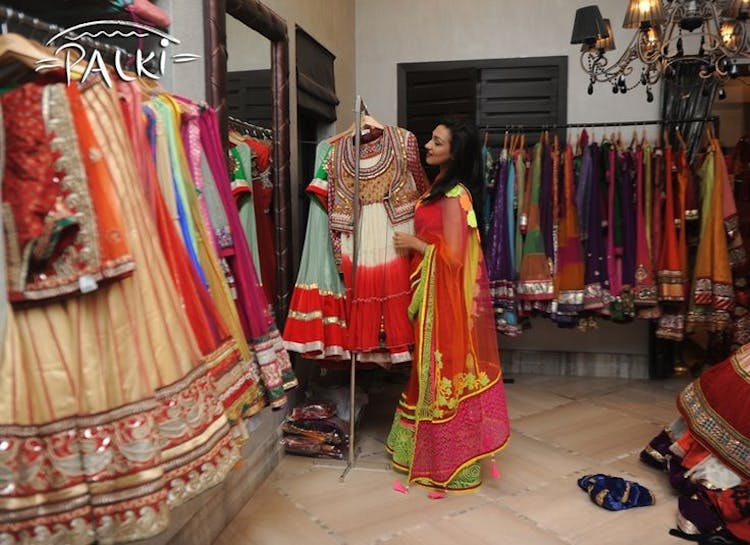 4. College Street
If you are looking for traditional Bengali sarees for your D-day then visiting the hub of the largest book market in Asia is not going to disappoint you. College Street has some of the best showrooms for sarees, lehengas, and sherwani. Moreover, you can also place your wedding cards order in the print houses of college street. Showrooms like Indian silk house and Mohini Mohan Kanjeelal are famous here for their exclusive collection of wedding outfits.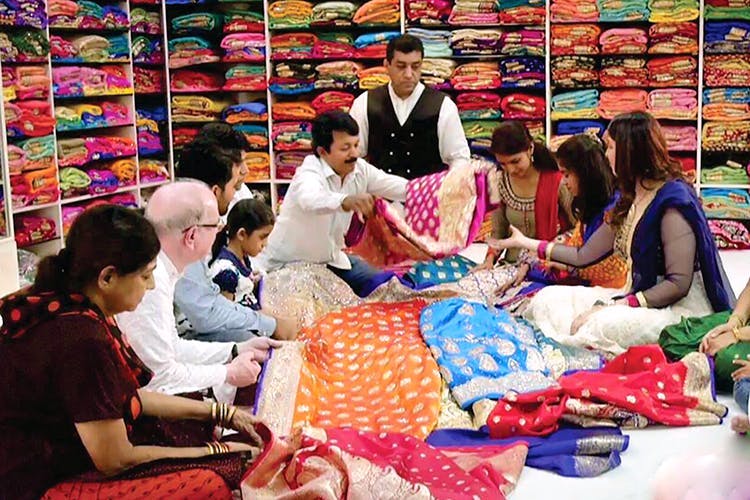 5. Bagree Market
This wholesale market offers you one of the best collections of your solah shrinagar at an affordable price. From rings to necklaces, bangles and handbags all are available at a lower price. You can easily match your wedding attire with the accessories avai8lable here to look like a dazzling bride.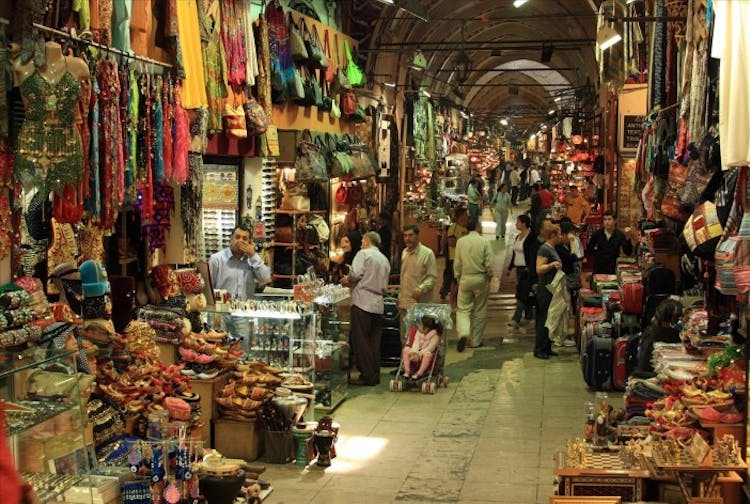 6. Park Street
Here you can find the finest bridal collection in Kolkata. From popular designer shops with an exclusive collection of bridal wear and sherwani to some best boutiques like Swetambaree you can get multiple options for all kinds of bridal accessories.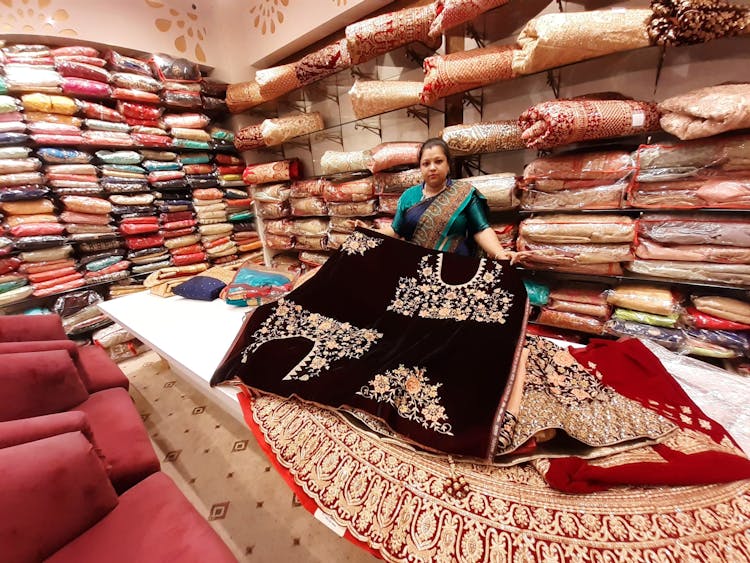 7. Malls in Salt lake
City center is a fashion paradise for all modern brides. This shopping mall is one of the best places for wedding shopping in Kolkata. If you will get all your wedding day shopping done here, at this multi-storeyed building. Starting from designers like Ritu Khanna to Sabyasachi Mukherjee, your wedding trousseau will get some fantastic collection to put on the wedding day. You may also come across some local designers whose collections are not less than any designer outfit.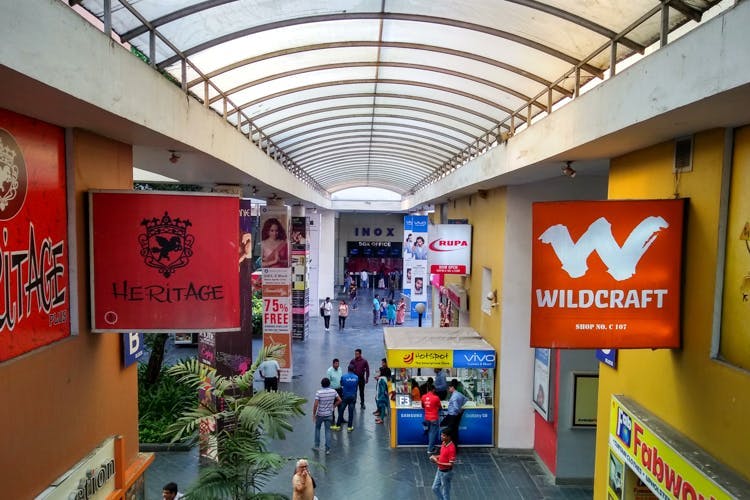 8. Bow Bazar
Are you looking for exquisite gold jewelry to look like the most elegant bride on your special day? Worry not, Bow Bazar is a hub of a breathtaking collection of golden ornaments. You can find here many eminent jewelers like PC Chandra, Anjali jewelers, Senco gold, and many more goldsmiths. Whether it's heritage jewelry like Mantasha and Saat Noli haar or a unique diamond necklace and ring, you will get endless options here.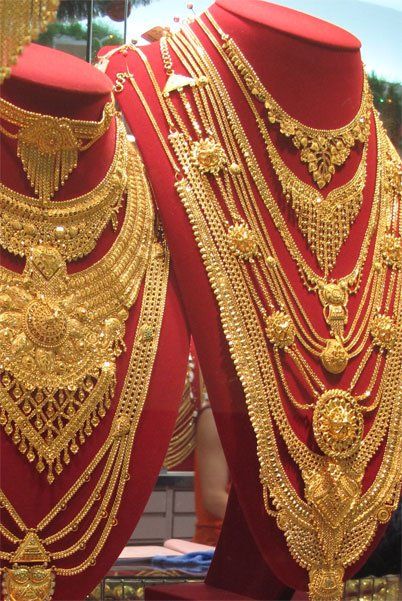 9. Hati Bagan
In case, you are finding something like a traditional Kolkata wedding dress, then this is an ideal spot for your search. This is a very popular market area in Kolkata which is famous for fine fabrics like Banarasi, Dhakai silk, jamdani and also deals in beautiful jewelry shops on the roadside.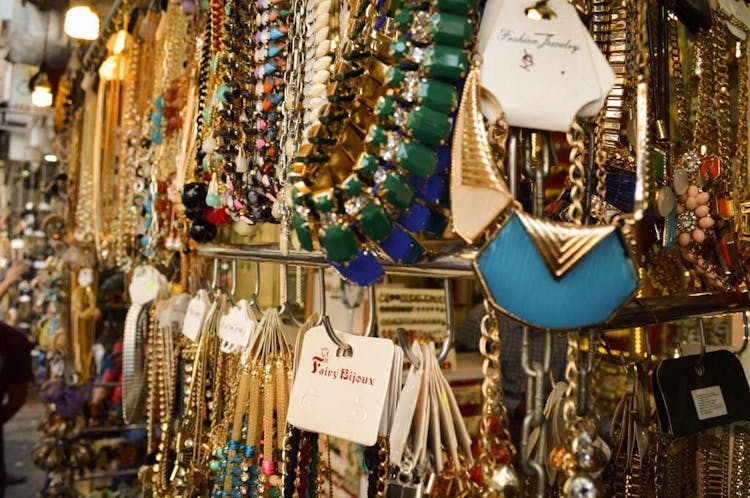 10. M.G. Road
Looking for a customized outfit in Kolkata? End your search in Mahatma Gandhi road. The finest tailors of this area can stitch a perfect wedding outfit with their years of experience. Whether it's a lehenga, blouse, sherwani, or suit, get your dreamy outfit stitched here.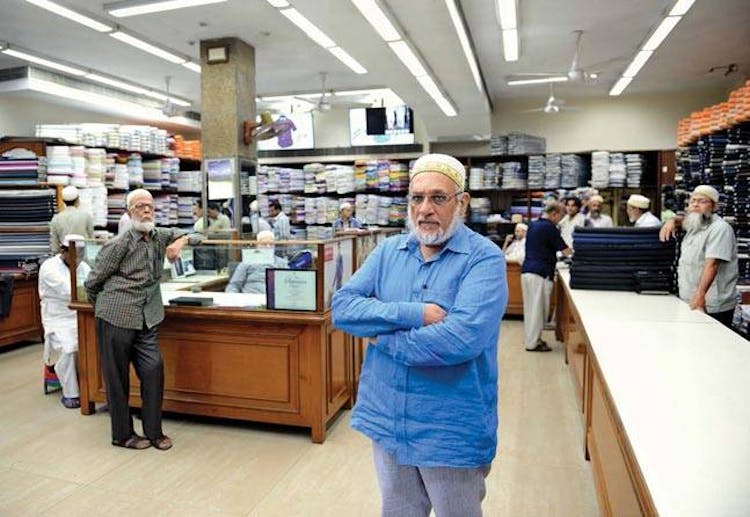 Few Heavenly Spots To Get The Best Designer Outfit
 11. WNW
Established in 1999, WNW is a brand name for bridal collections in Kolkata. Today, WNW is recognized as the paradise of wedding shopping for brides in Kolkata. This unique studio has an excellent collection of Indian ethnic wear that you would need to rock your bridal look.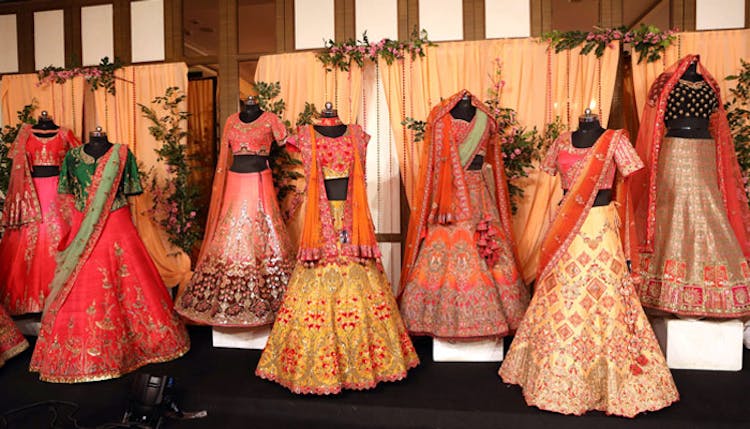 12. Vedam
 An amusement for every Indian bride-to-be, this designer shop offers you the masterpiece of multiple renowned designers like Rohit Bahl, Manish Arora, and many more. Get a fabulous bridal look by shopping for a prolific designer lehenga from vedam.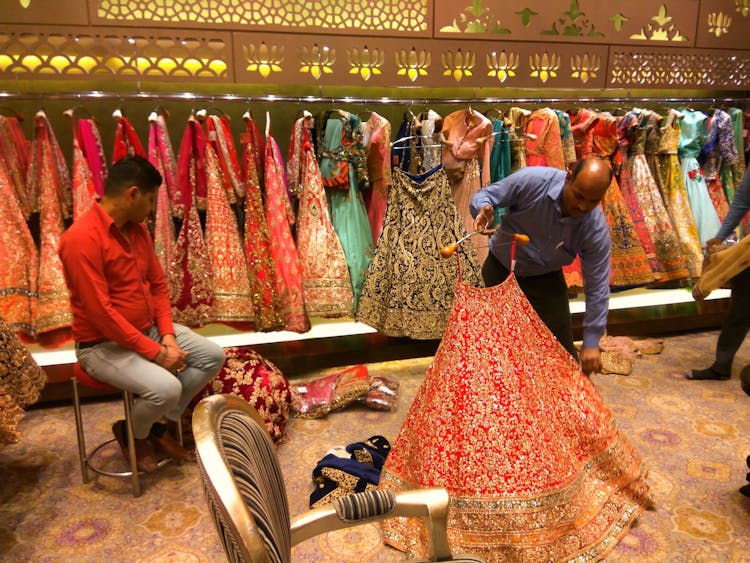 13. Sabyasachi Couture
Who doesn't want to look like a diva of the town on their D-day? The name is enough to tell you why Indian celebrities like Deepika and Anushka wore a stunning Sabyasachi outfit on their wedding day. How can you miss this amazing place to shop for your dream outfit? Get a celebrity-like feel by shopping here.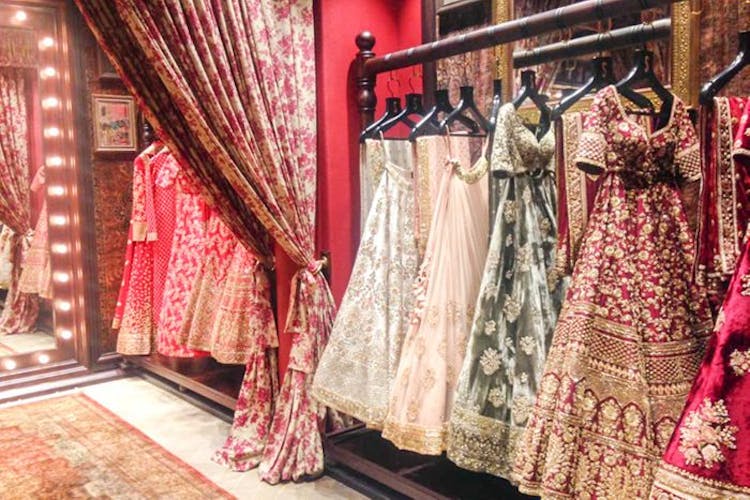 Hope, that this compiled list for wedding shopping might help you in your wedding day's shopping. You may put great effort into getting the best bridal outfit, but all your hard work will go in vain if you haven't hired a creative wedding photographer in Kolkata who can bring out the best in your wedding photos. Let us shoot your cherishable moments in one of the most beautiful and creative wedding photos that will stay in your heart forever.