18 Trending Newborn Photography Poses Ideas You Should Try
Are you new in the parenting world? Discover honeyed newborn photography poses with us. Rig Photography has the latest collection of newborn poses for you.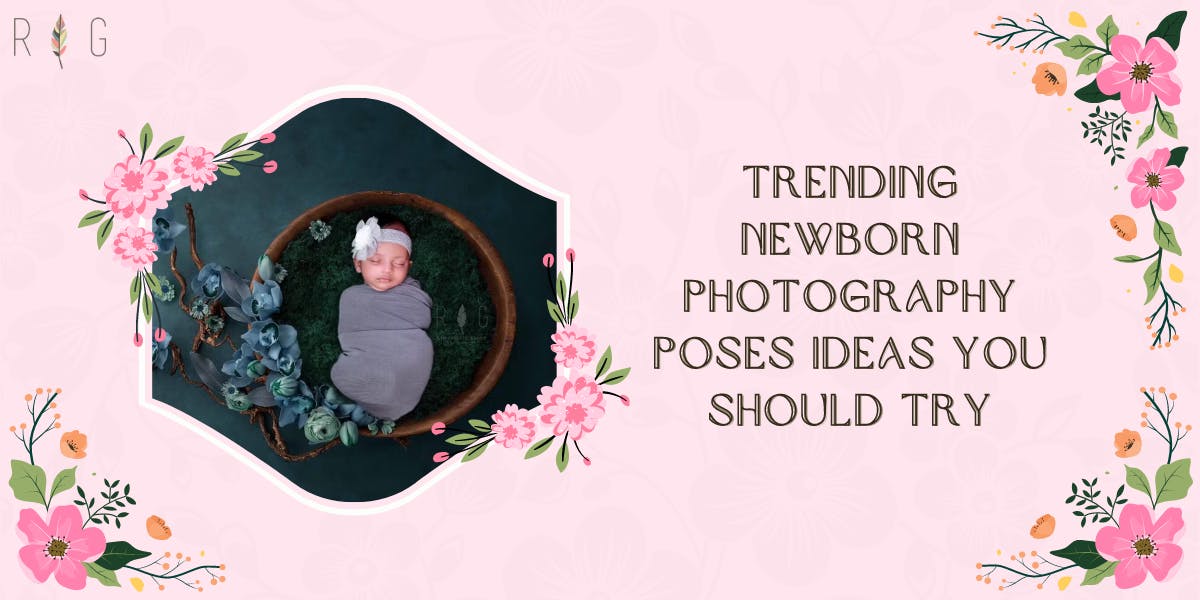 Unveil Newborn Photography Poses: An Ultimate Guide
There is some sort of special joy in capturing newborn photography poses of babies. So, are you a new and proud parent of your bundle of joy? Then, you must be eager to capture the baby pose for your newborn pie. As the best baby photographer in Kolkata, we can help you create a customized album of newborn photo poses. 
We know, you have been looking for baby photography near me since your maternity period. That is why we have come up with fun and easy newborn poses that you can try. 
As a renowned maternity photographer in Kolkata. We would suggest you try newborn session from different angles to capture unique and innocent newborn photography poses.
So, what are you waiting for? Read this blog of newborn photography posing guide with us.
Recommended: Bengali Annaprashan - Baby's First Rice Eating Ceremony
1) Kishan Kanhaiya In Simple Newborn Poses
If you are looking for Bengali annaprashan photography to cover a newborn rice ceremony photo session. Then how about this sweet little Kishan Kanhaiya? 
This is one of the latest newborn photography poses that covers the natural pose of the filterless smile of your child.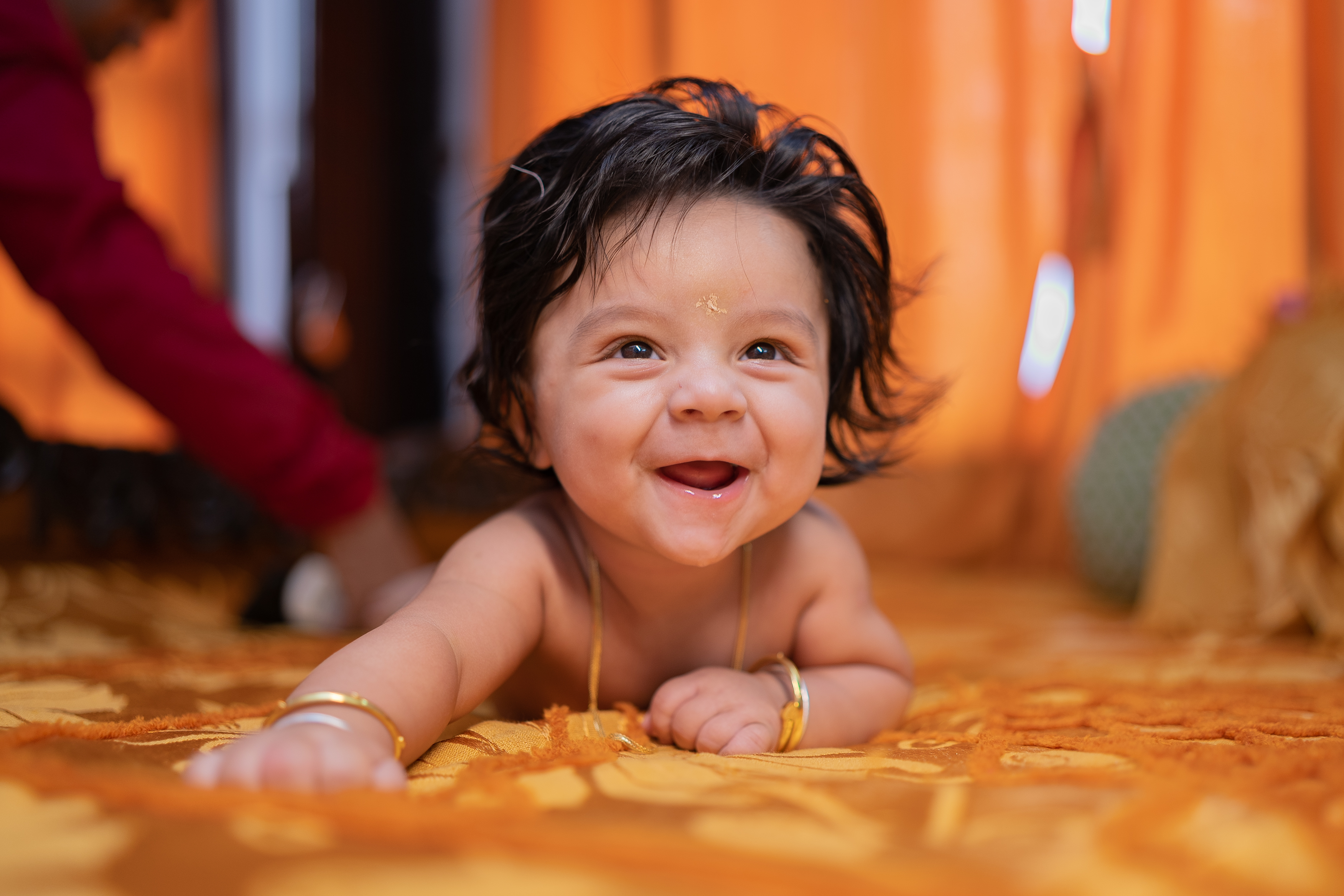 2) Say Hello To The Tiny Superman
This is one of the safe newborn photography poses that you can try indoors as well as outdoors. If you are a fan of the DC Universe and comics, then you must try this baby photo idea for the photo shoot.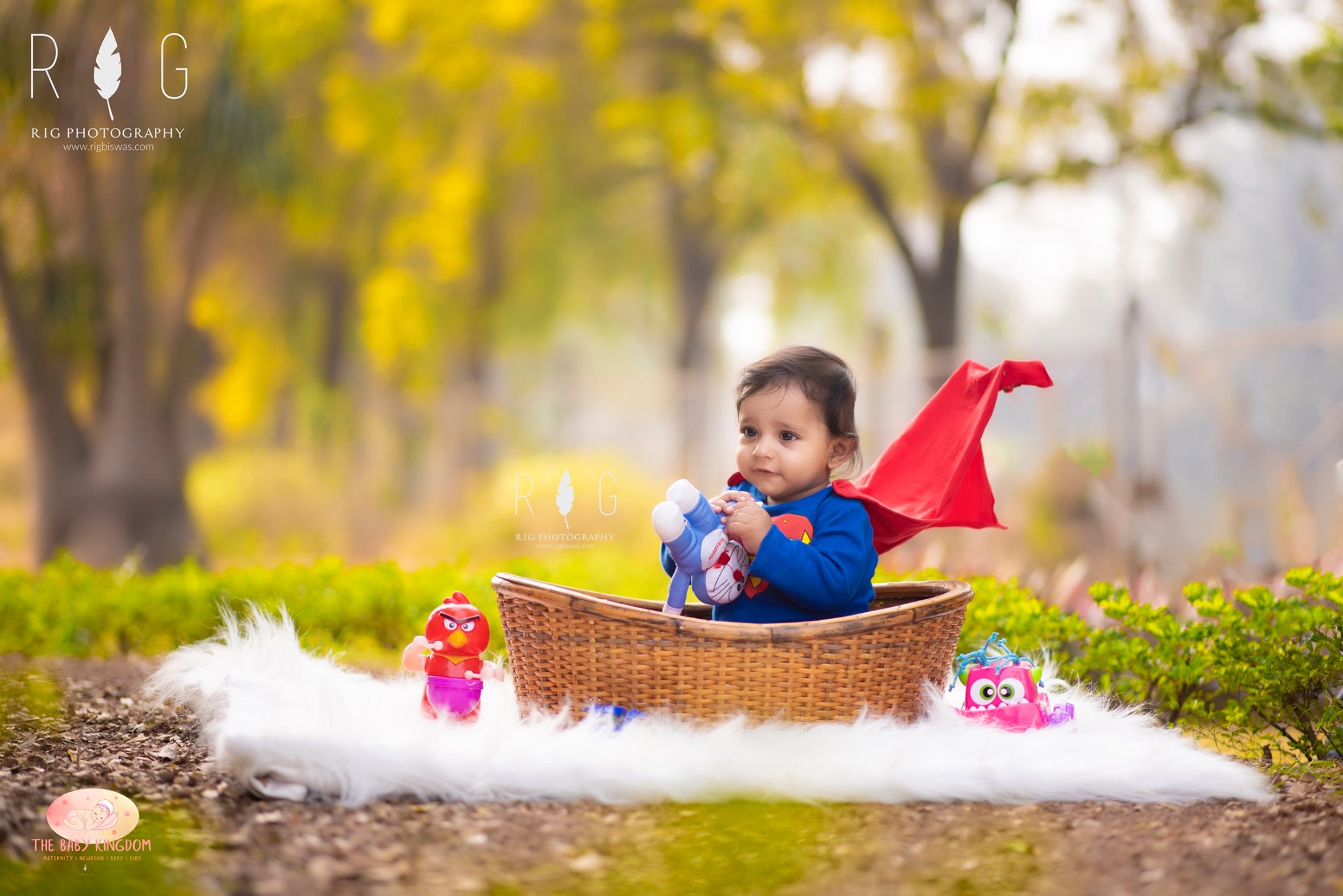 3) Up In The Air Pose
If you are the mother of your newborn baby. Then this newborn photographer is here with the best baby wakes. You can create an alluring effect of newborn photography poses with this one.
 Just keep the baby in wrapped arms and hold the baby high up in the air. And see the magic we capture with this popular newborn pose.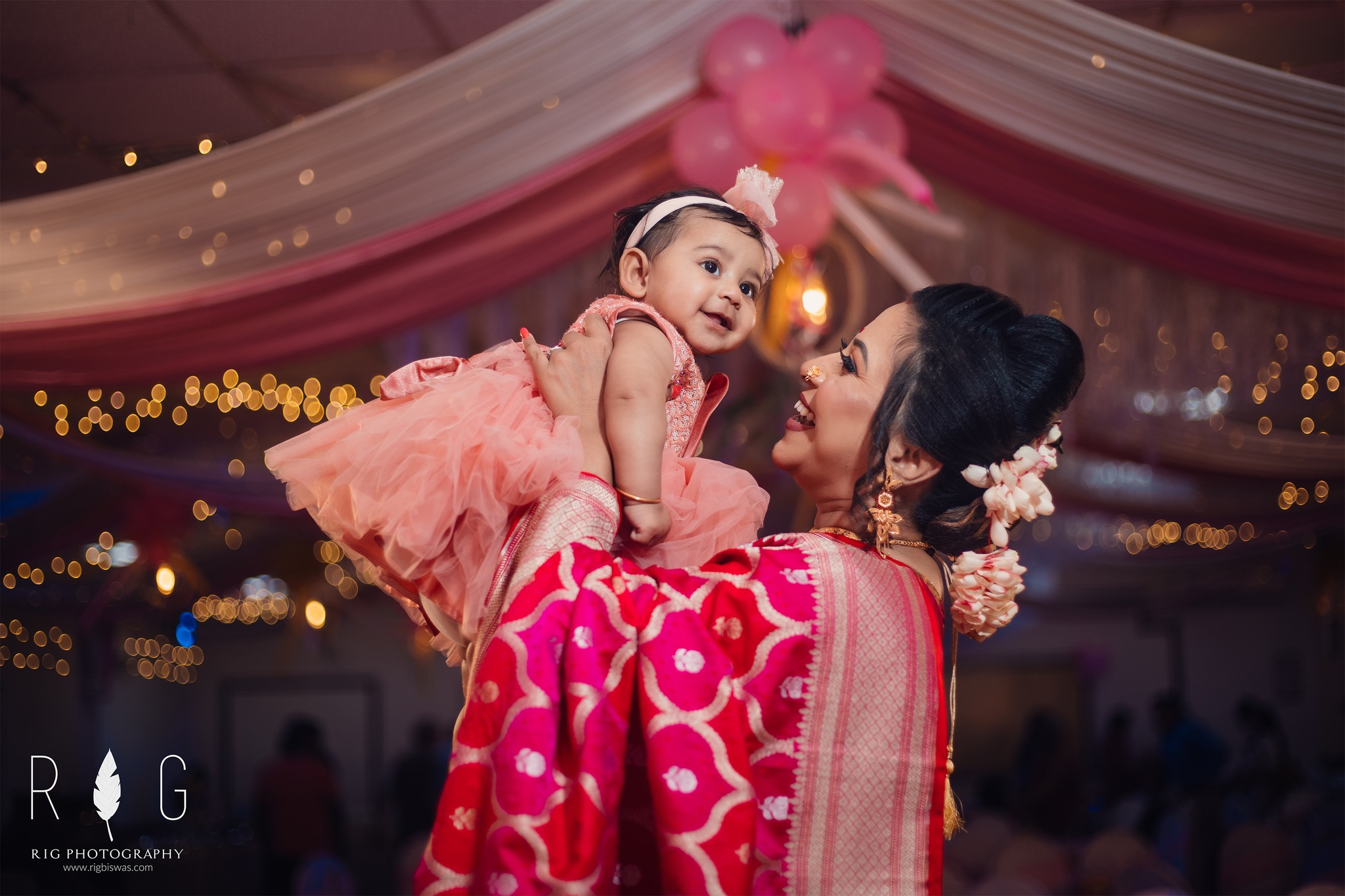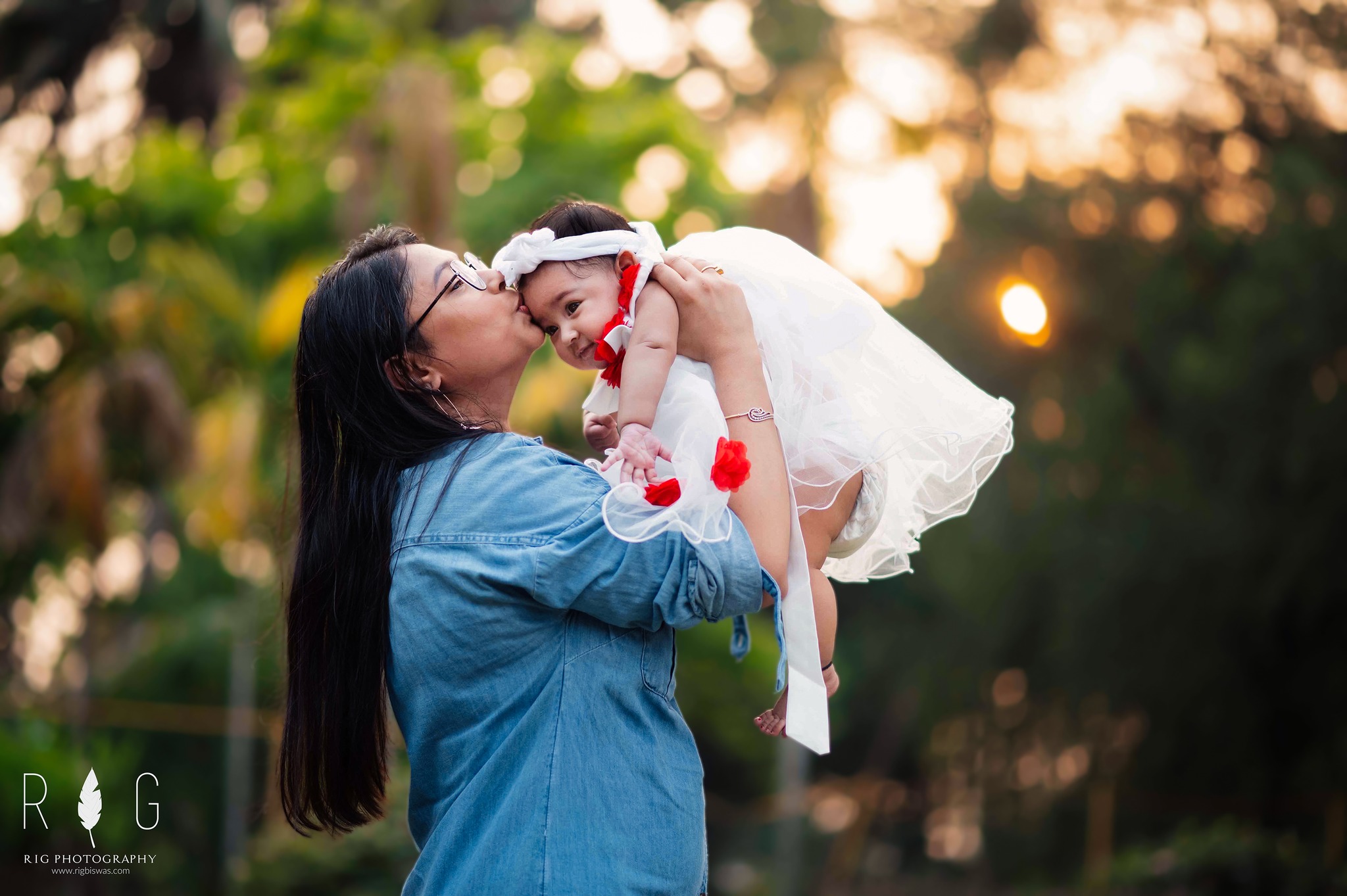 4) The Mother-Daughter Duo Pose
Are you looking for a photography session for a baby photoshoot? We know a mother's bond with her daughter is always special. That is why we have come up with these lovely newborn baby poses at home that you can try with your newborn daughter. 
Don't you think these mothers look the happiest in the pictures? No doubt, these mother and newborn photography poses are the best.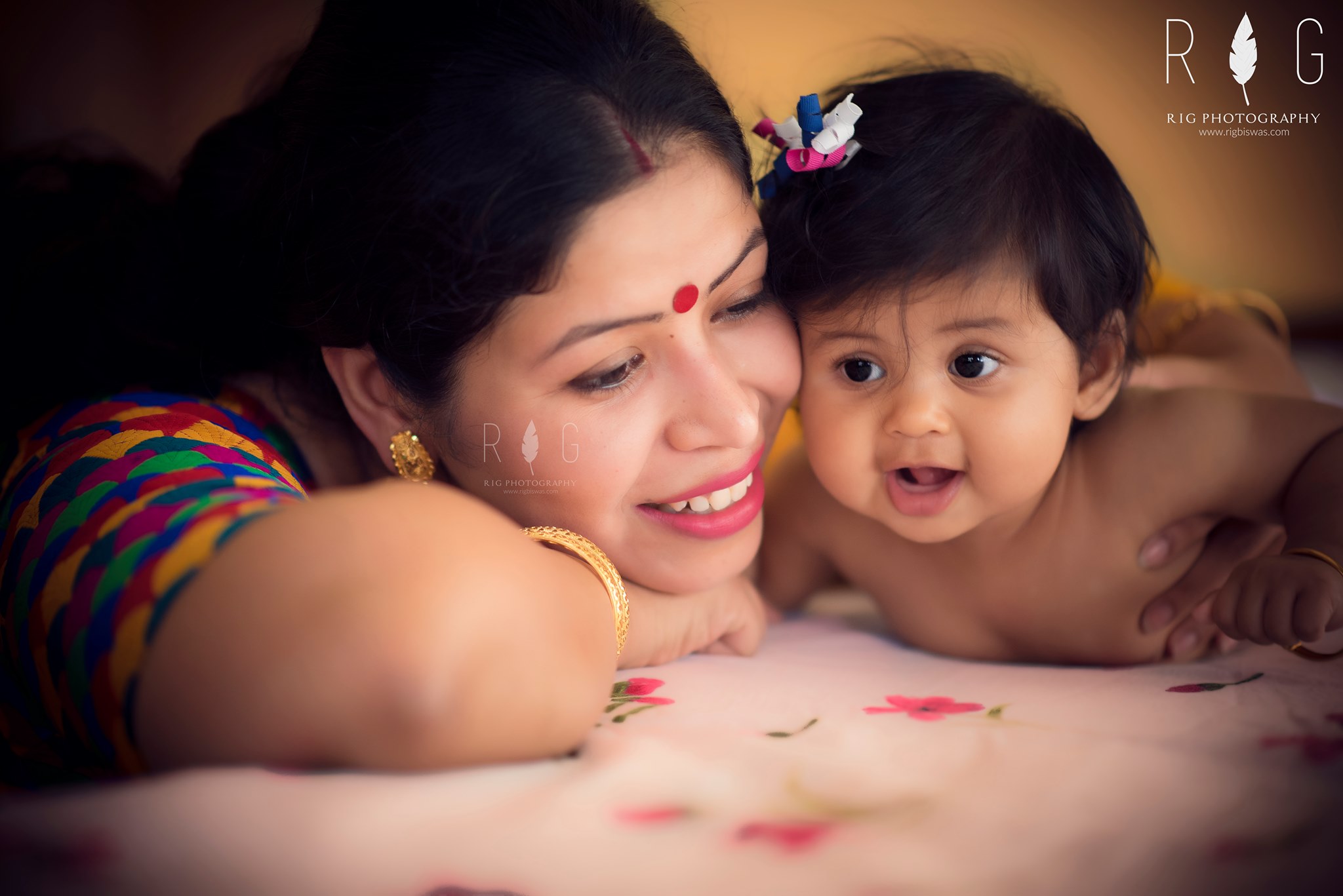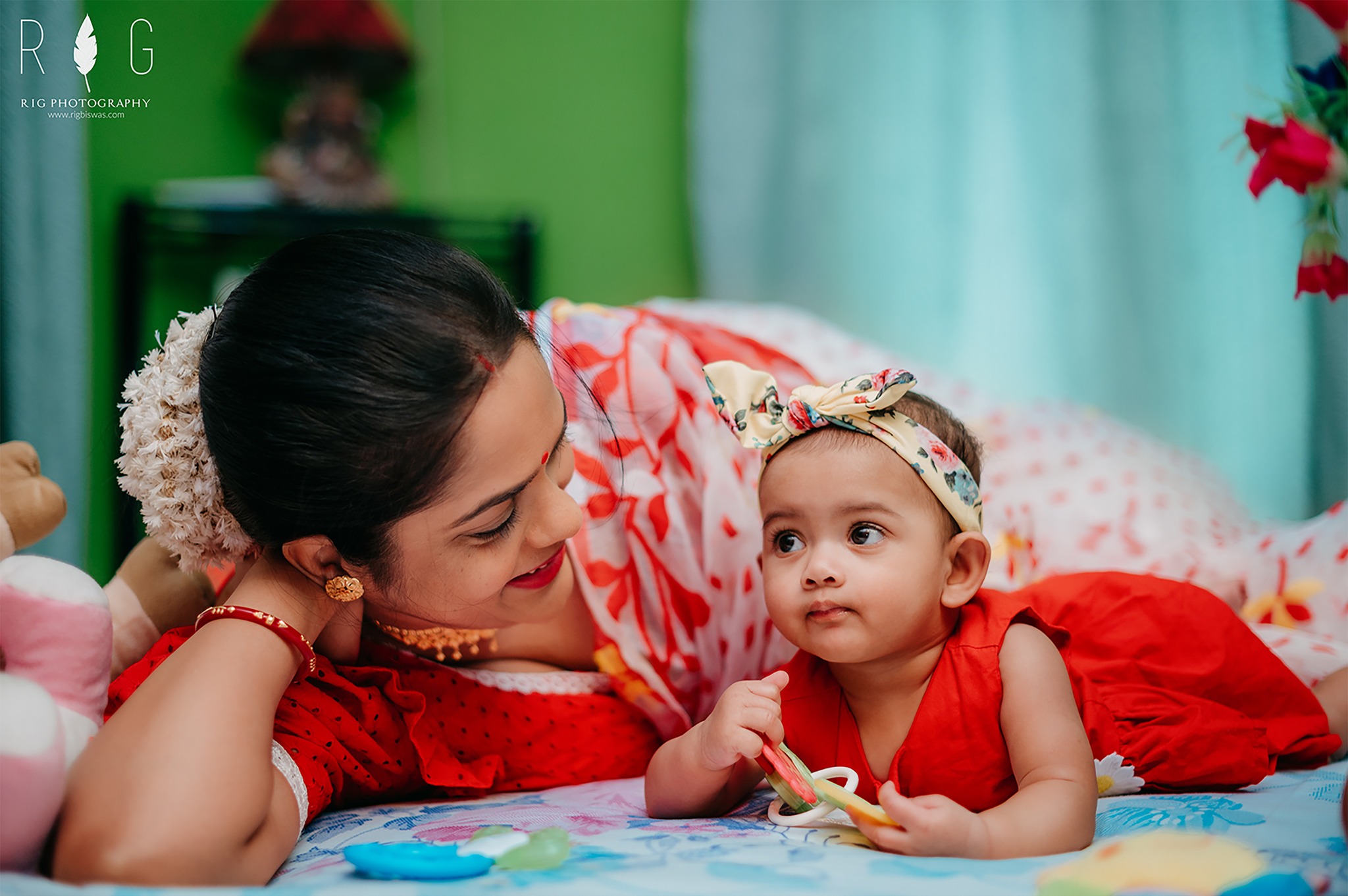 5) Fairy Princess Pose
While cute newborn poses are bliss to watch. But the process of capturing popular newborn photography poses requires a lot of effort and time to get the right photo.
You can dress up your baby as a fairy princess with a wand in her hand as the newborn photography props so that we can freeze this moment into a picture.
6) Miniature Groom Pose
Don't you find this mini groom as the most handsome boy in the town? You too can use these newborn photoshoot ideas at home for a fun moment. 
Put a 'topor' on your baby's head and dress him up in 'Dhoti' and 'Punjabi'. Leave the rest on us and relax.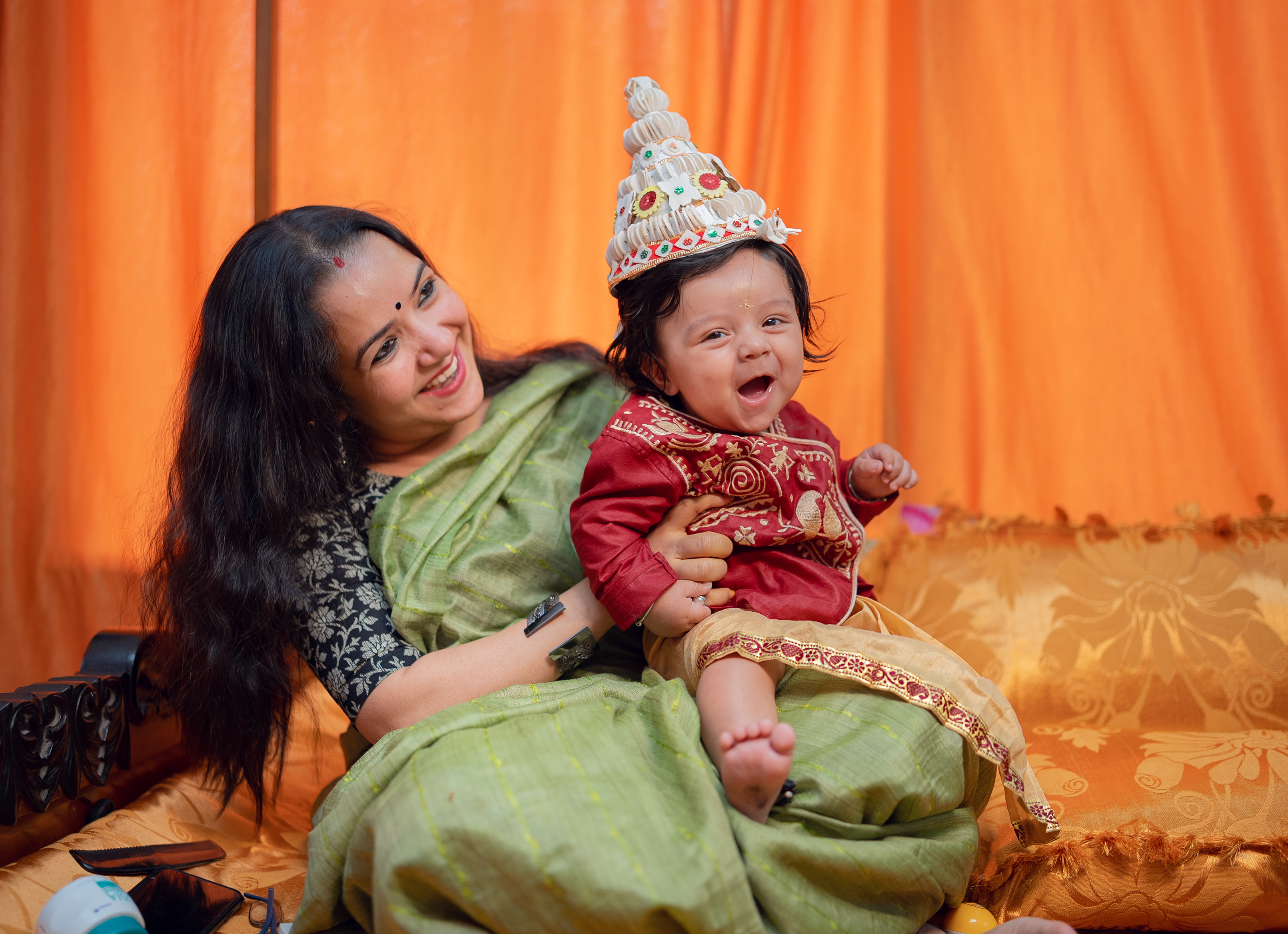 7) Rainbow Of Colors Pose To Try With Parents
If you are eager to capture the colorful early movement of your child then this is the best pose to try. These newborn photography poses with parents are the trendiest that blasts color at every corner.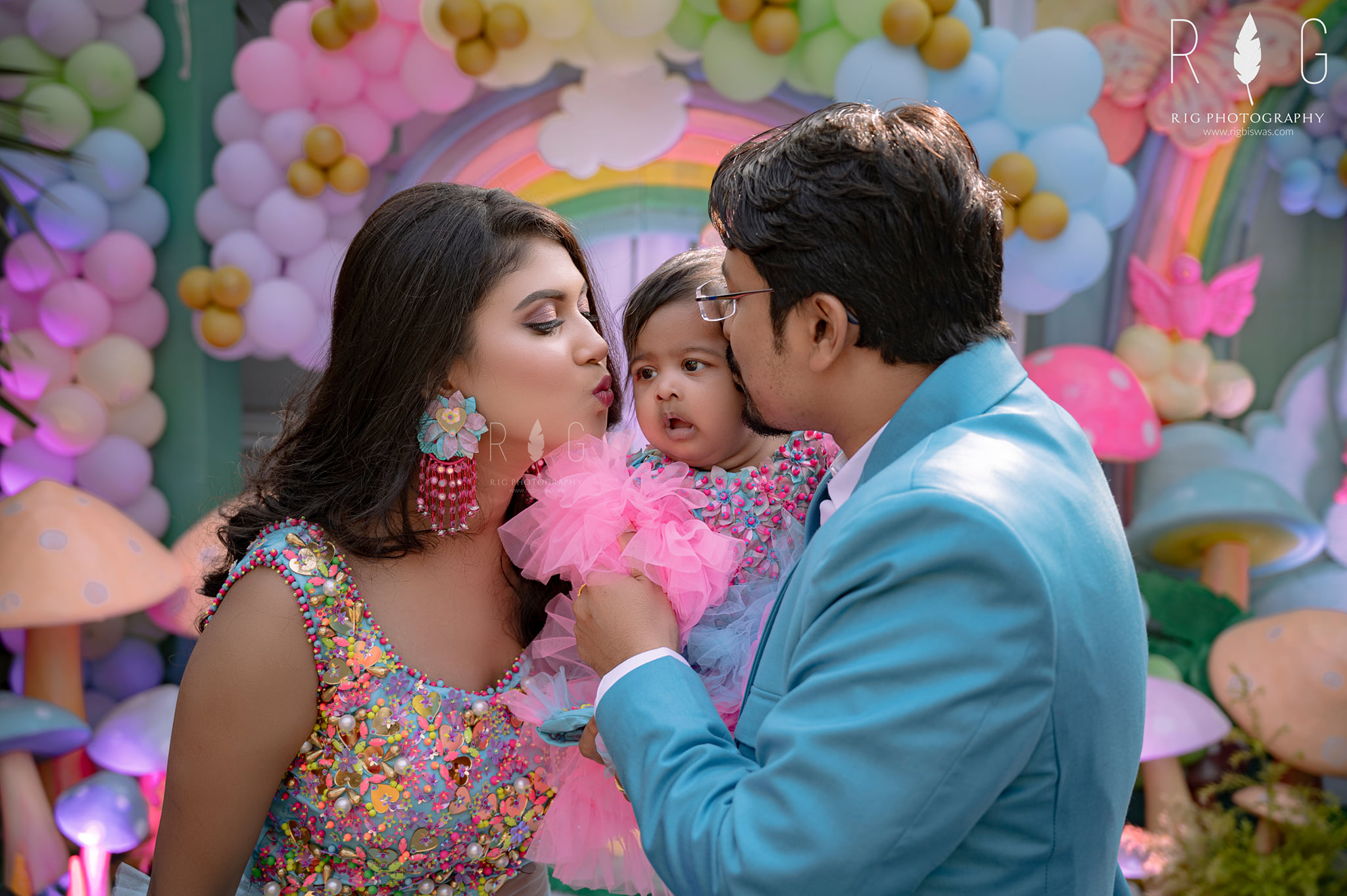 8) Button Eyes Focus
The eyes of every baby are the cutest feature that urges us to click a close-up shot of the newborn's eyes. Fall in love with these little button-like eyes through our camera lenses.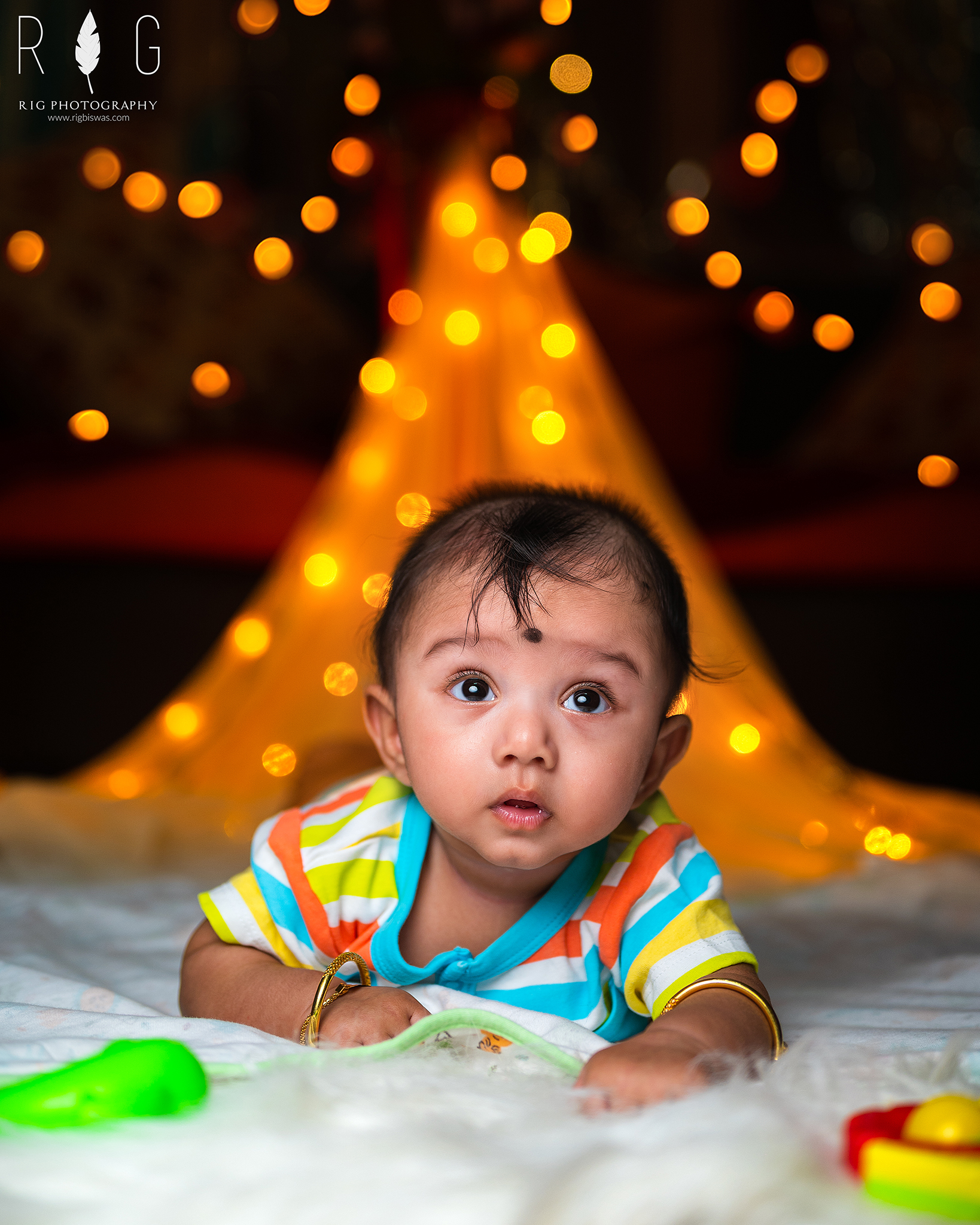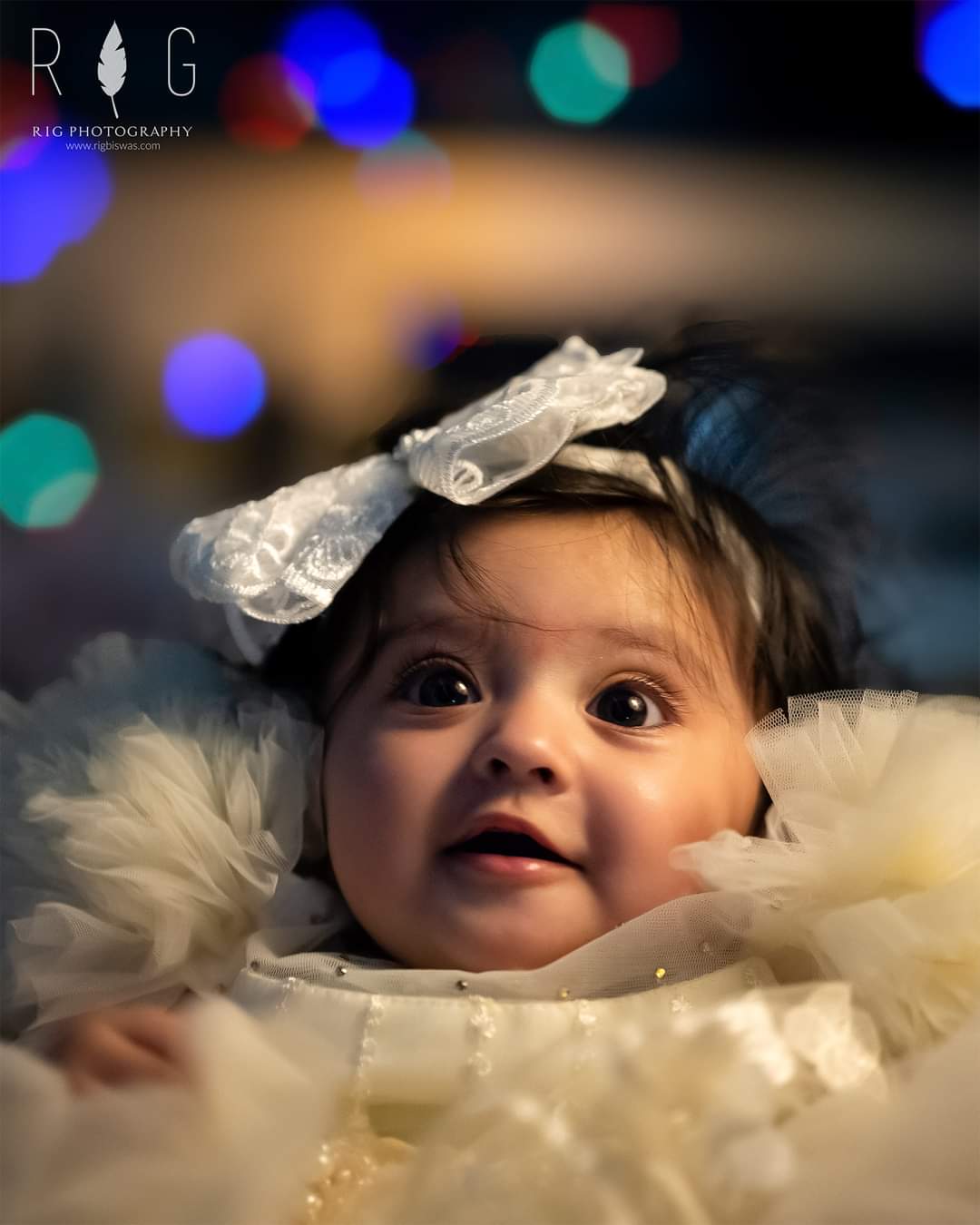 9) Holding Tiny Toes Pose
Sometimes, capturing tiny toes and fingers create memories that you can revisit when your newborn grows up. You can create a similar pose with your newborn by holding their feet in your hands softly.
Trust us, these newborn portrait poses are yet untouched by many. Which makes it a unique portrait pose to hang in your child's bedroom.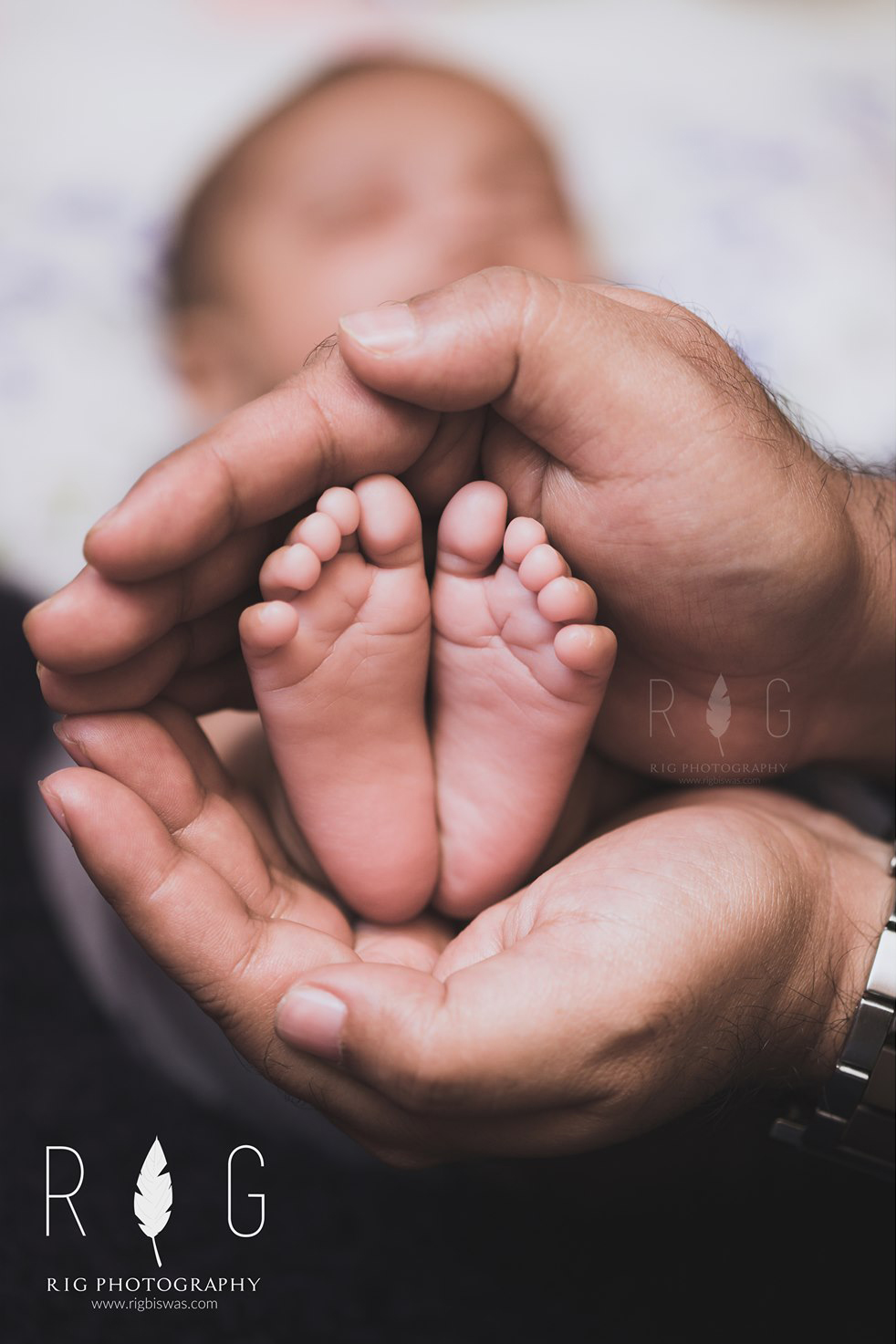 10)  Adorable Giraffe In Bucket Pose
Doesn't this newborn bucket poser look the cutest? 
Newborns posing in compact buckets are ruling social media. Dress your baby in an animal costume of your choice and let him pose on his own in a compact bucket. See how we visualize the entire process beautifully.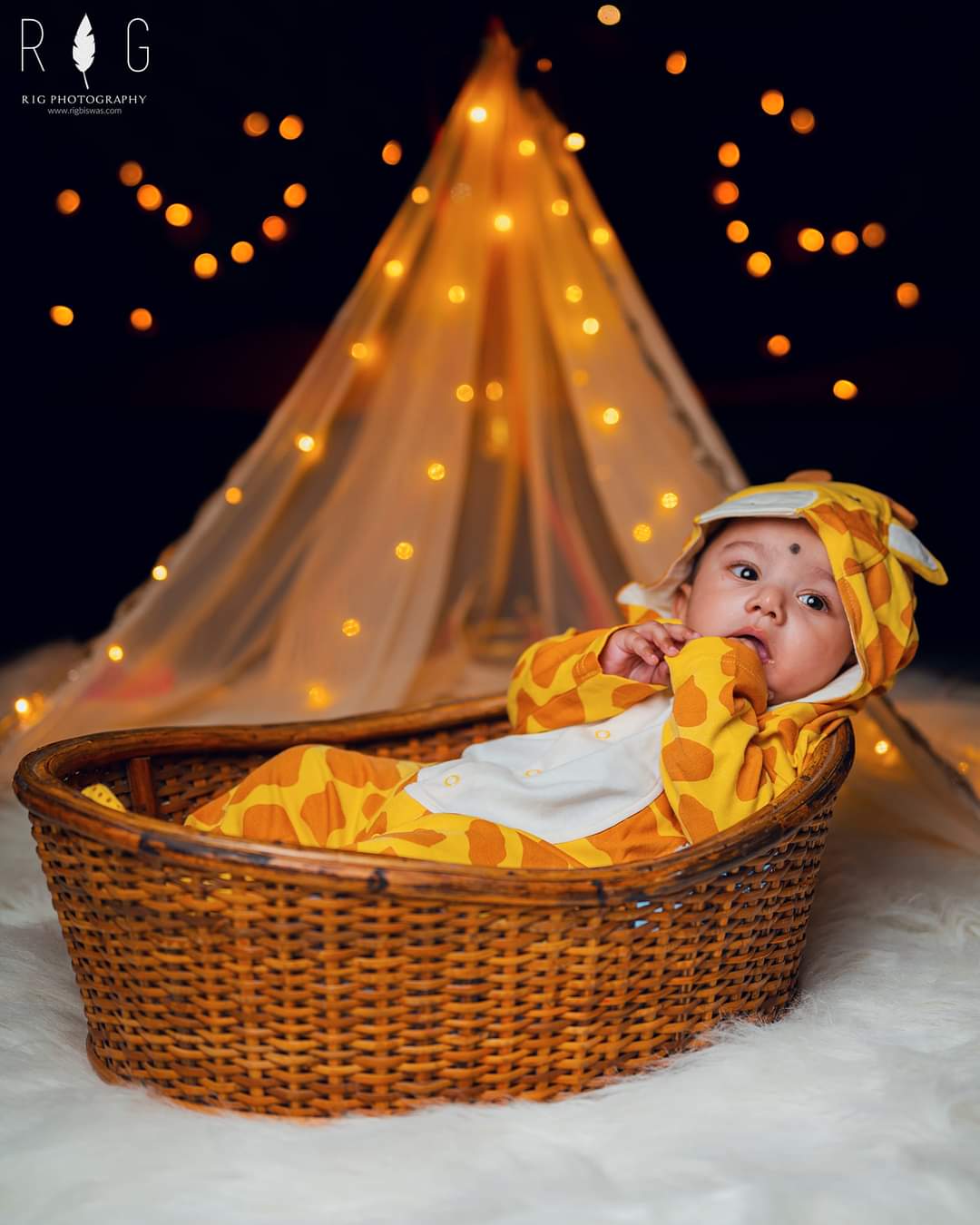 Read Also: Newborn Photo Session: How To Create Memories With New Born
11) Wrapped Up Pose
Your baby deserves to have these most demanding newborn photography poses. So that, they can grow up and enjoy these beautiful moments through our pictures.
You can wrap your baby in a soft towel or blanket to justify this bucket pose newborn.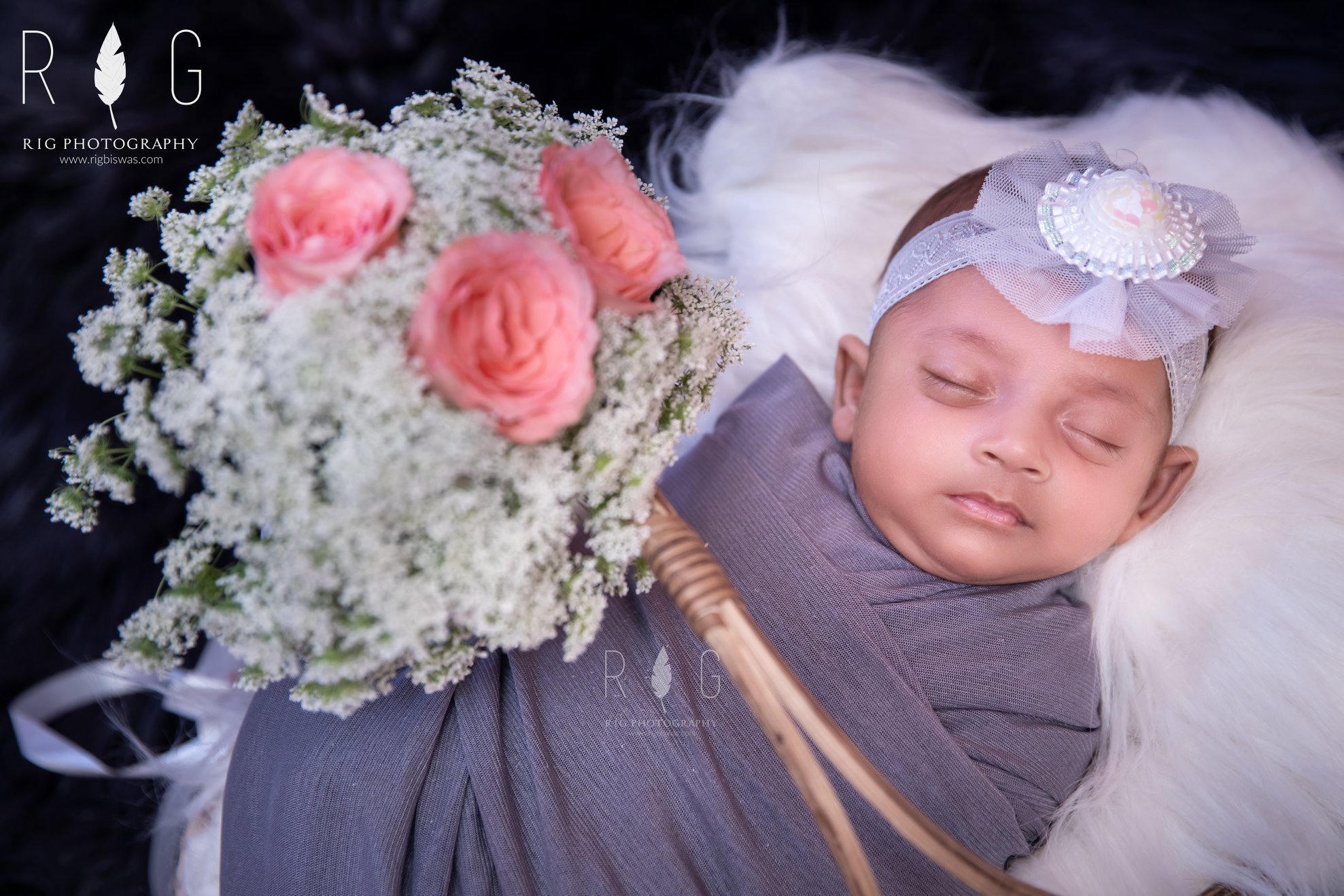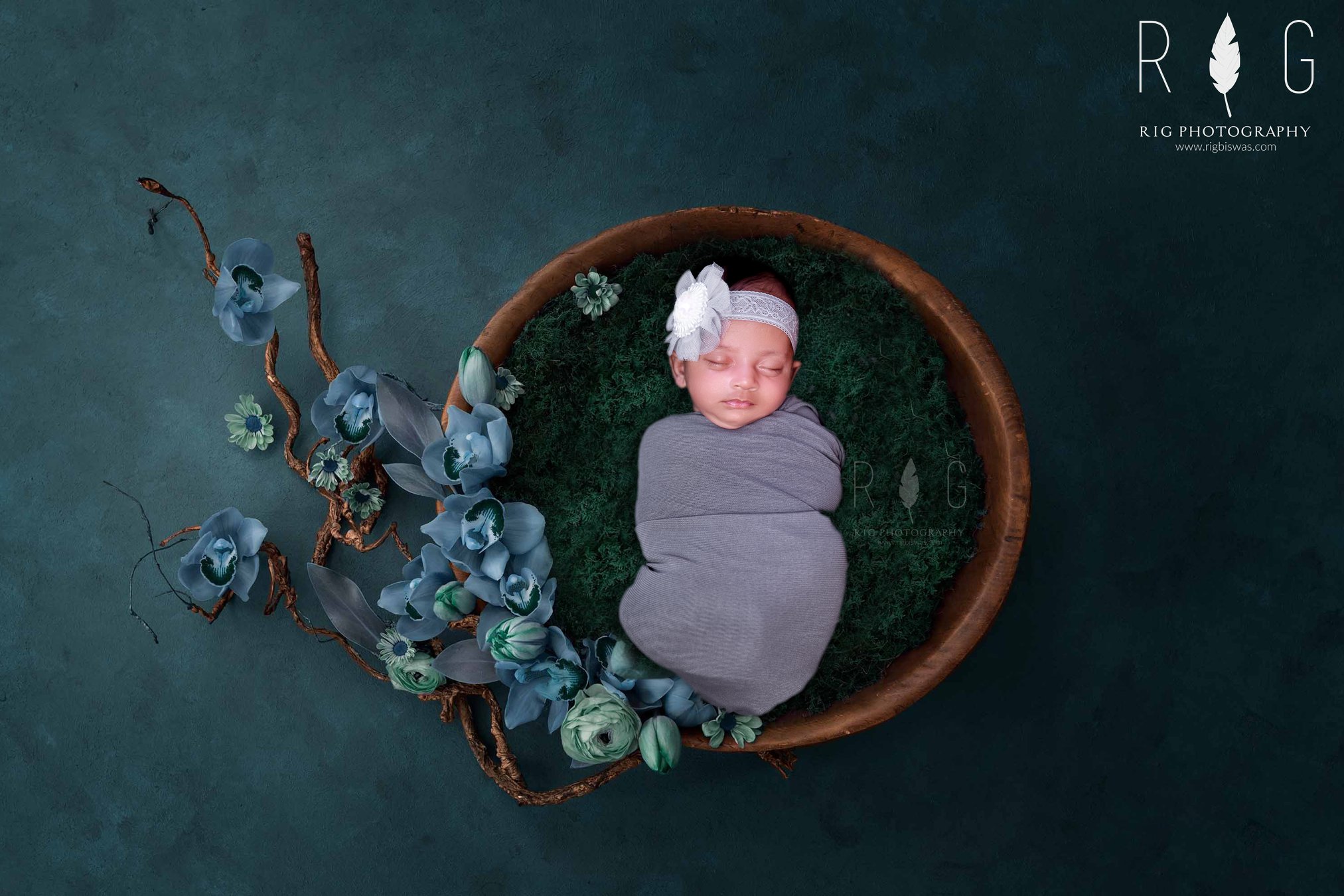 12) Curled-up Balls Of Fur
Babies are delicate as flowers. Our newborn photography tips include the curled-up pose that you can try. Another advantage of this pose is, it ensures the proper safety of your newborn.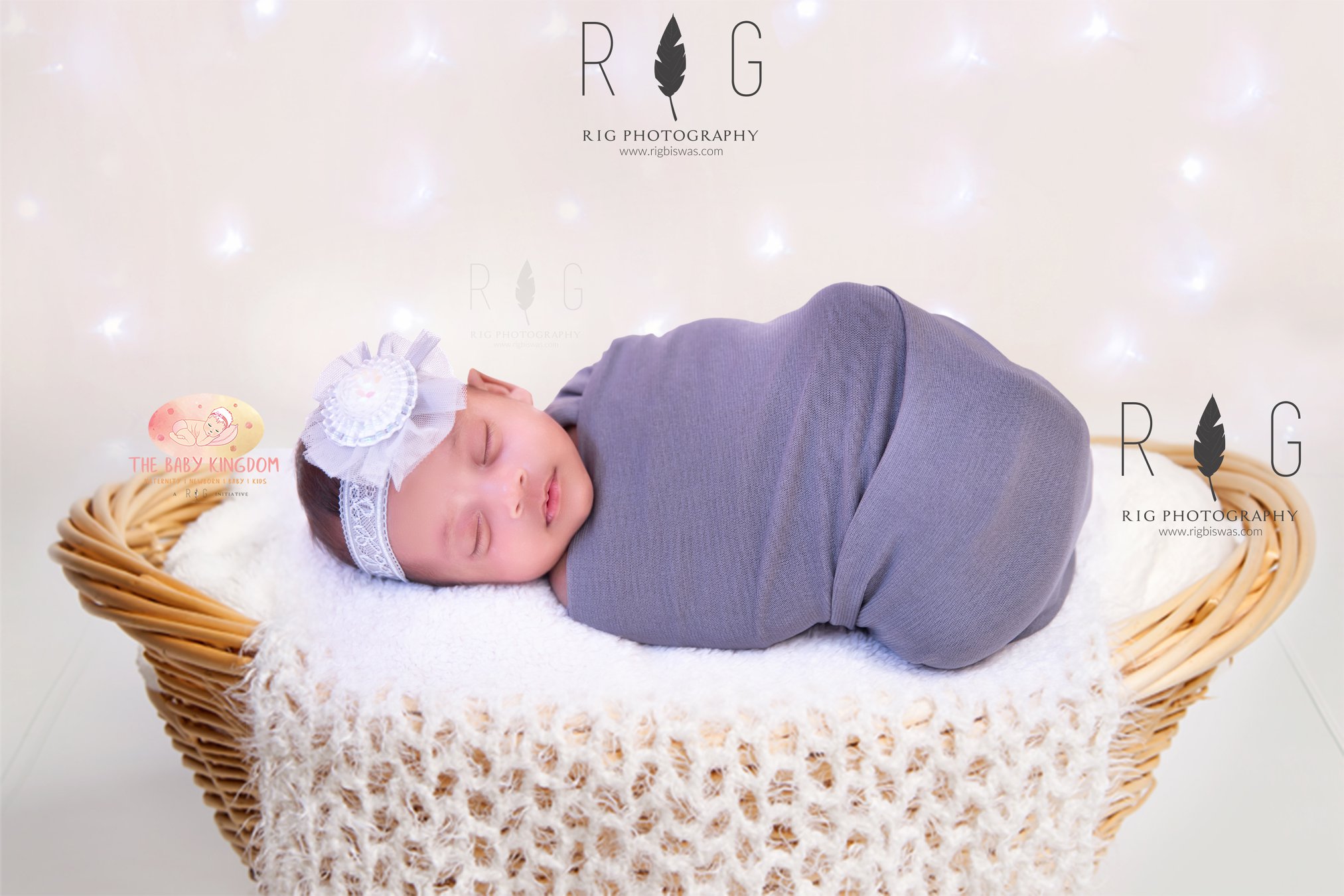 13)  Little Hearts
Are you blessed with twins? Congratulations! This calls for extra celebration. So, why not try the little hearts newborn photo poses for your twins? This pack of cuteness is enough to melt down your Instagram profile with love reactions.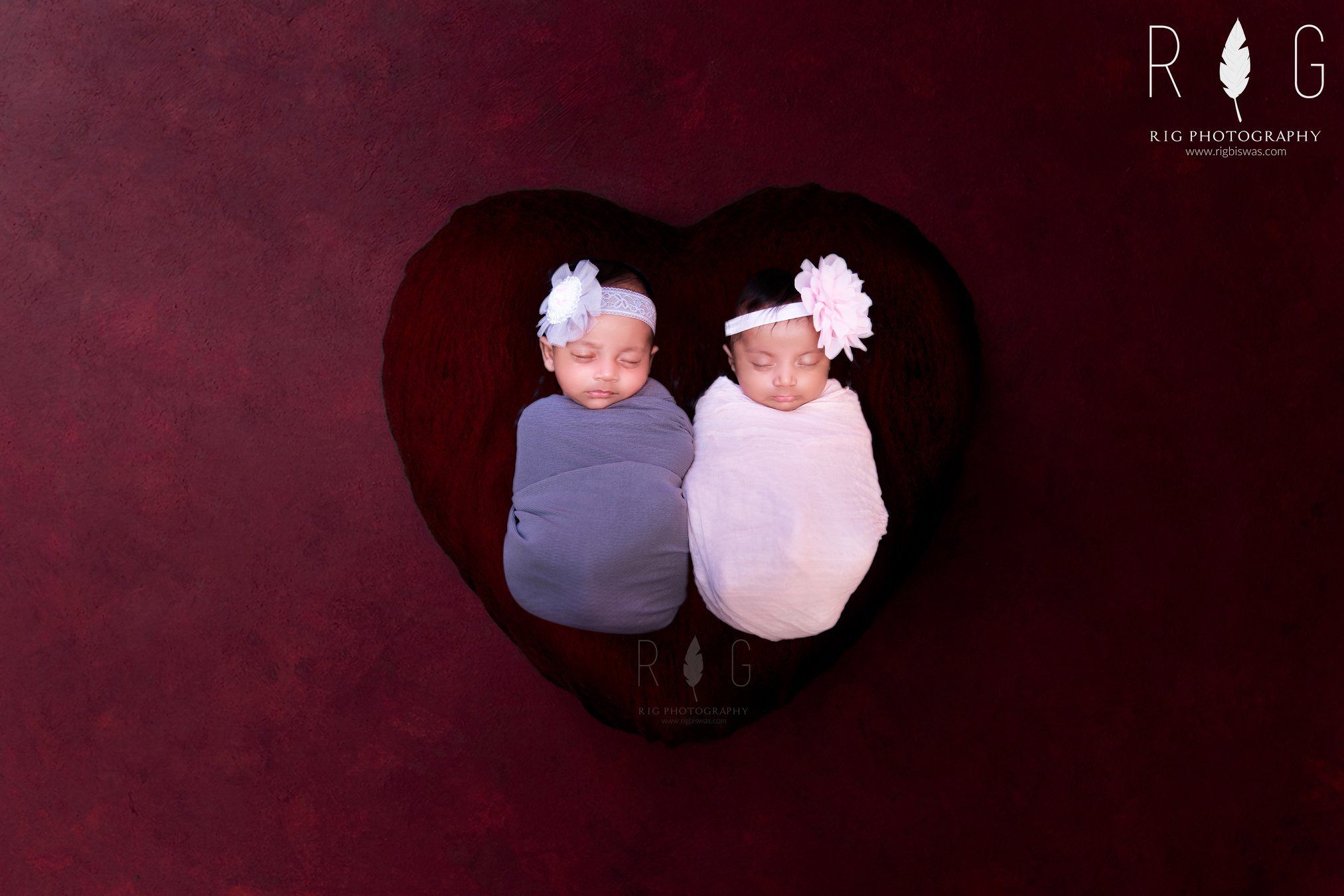 14) Twins Twinning Pose
Babies are the blessings of God. And if you have twins then you have some extra blessings from heaven. 
This cute newborn poses for pictures is the best for your tweety twins.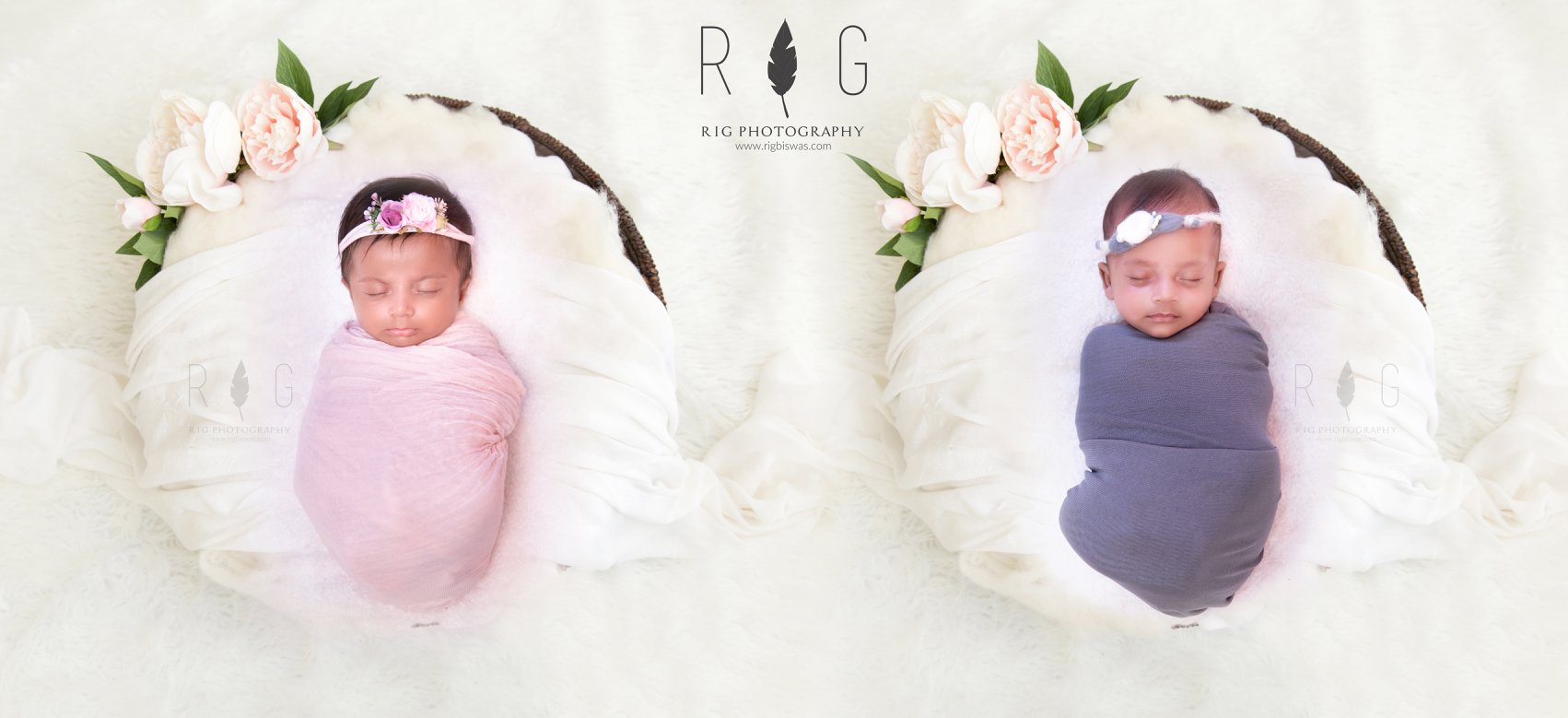 15) Vintage Tale Of Bliss
Create an aesthetic vintage look with vintage filters. That will take you back to the good old days.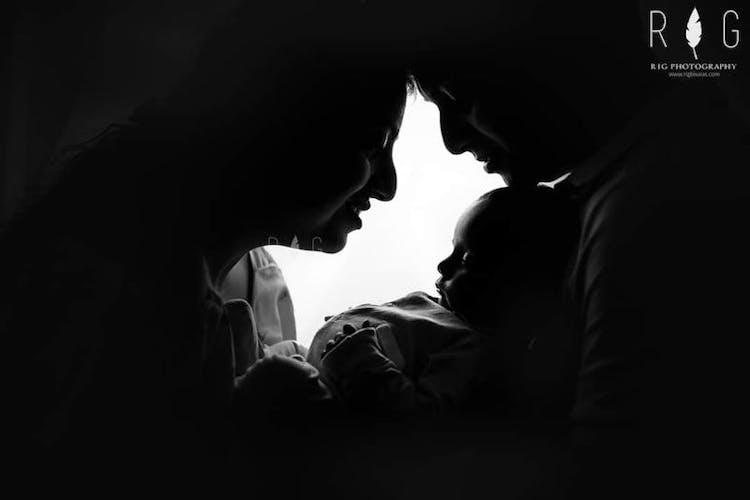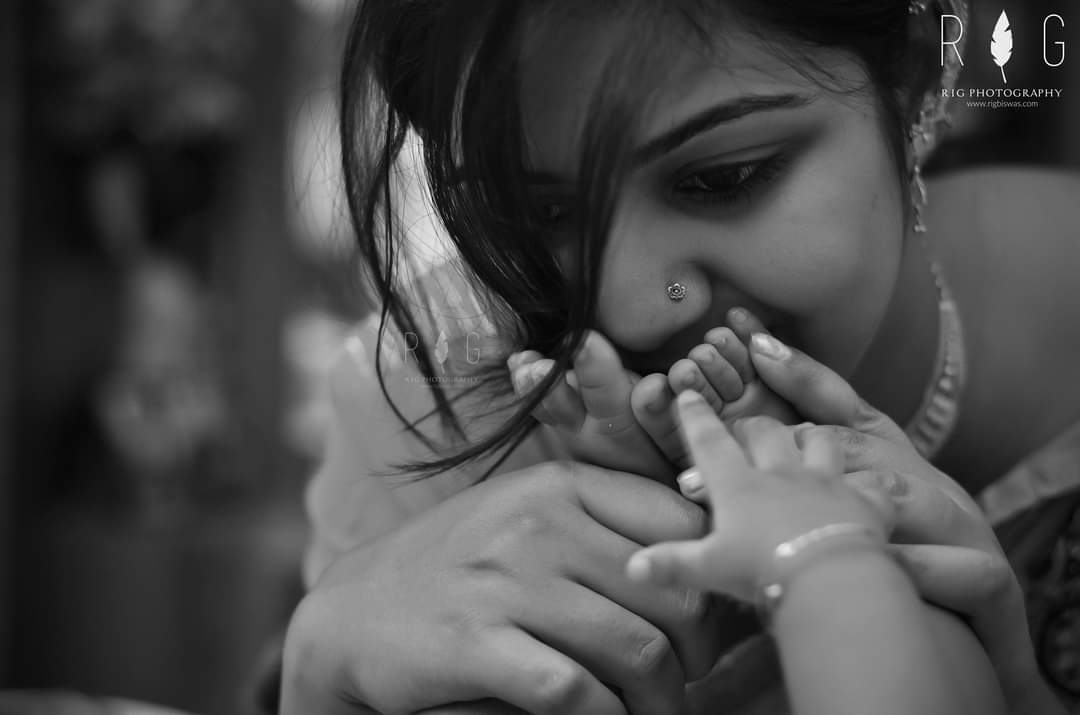 16) Star Boy On Peacock Pose
Do you find these newborn pose ideas creative? Well, we create magic wherever we go. Look how magnificent this start boy looks on the peacock prop.
17) Peek-A-Boo Pose
Want to make your baby giggle with joy? Try this peek-a-boo pose with some hide-and-seek with your newborn. While we capture these precious moments of your baby.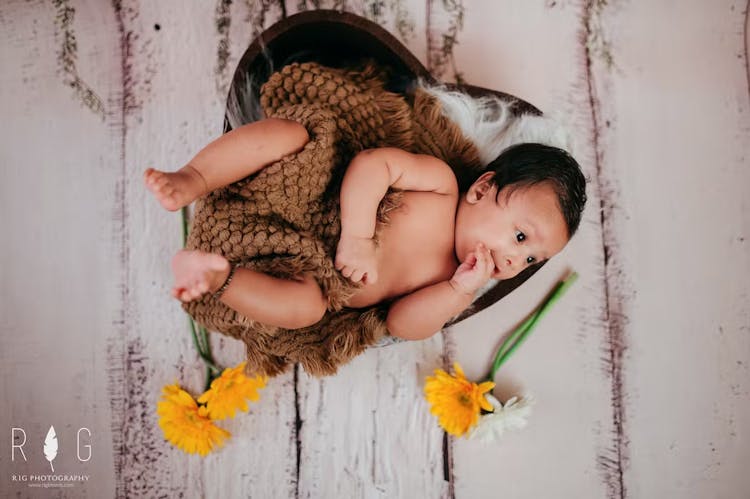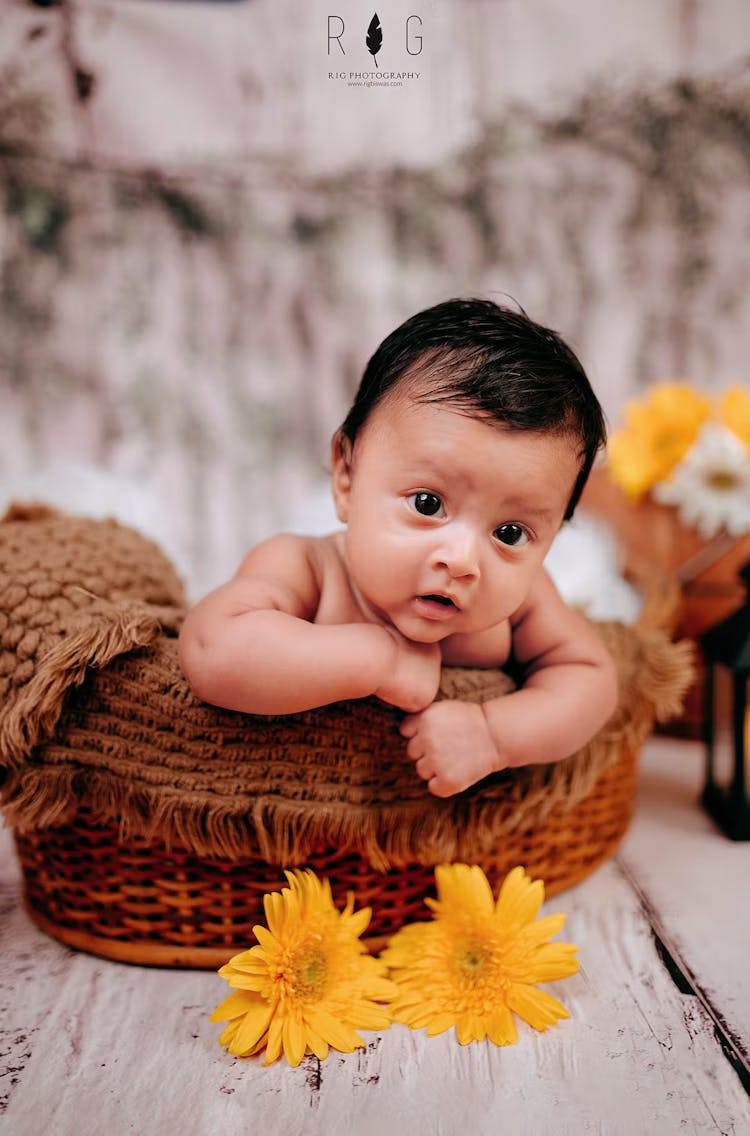 18) Harry Potter And The Magical Glasses
Who doesn't love the Harry Potter series? You can turn your newborn into a mini version of Harry Potter for filmy photography poses like this one.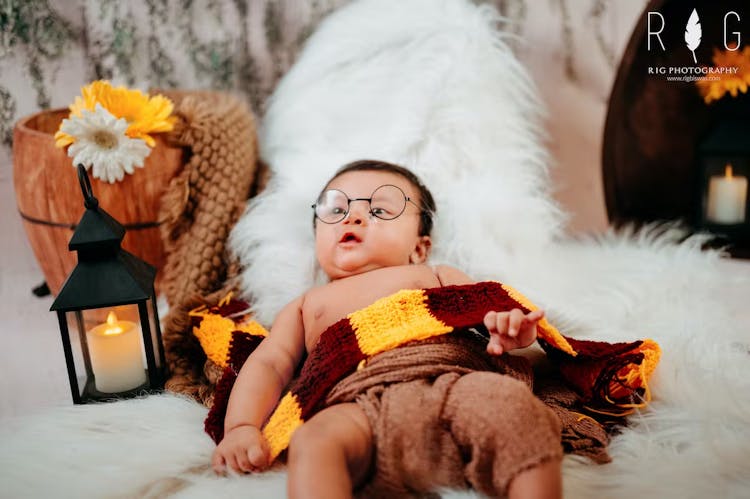 Conclusion
We hope to have provided you with some of the trendiest and most unique newborn photography poses that you can try with your baby.
Each of these poses delivers a unique story of a heartwarming treasure that you keep forever. You can also check out more newborn picture poses on our website of Rig Photography.