Newborn Photo Session: How To Create Memories With New Born
Well, I have done many baby photography sessions in my 6 years of profession. Every time I get a contract I prepare my lenses and cameras and set out to encounter a new experience. It's all about passion and skill.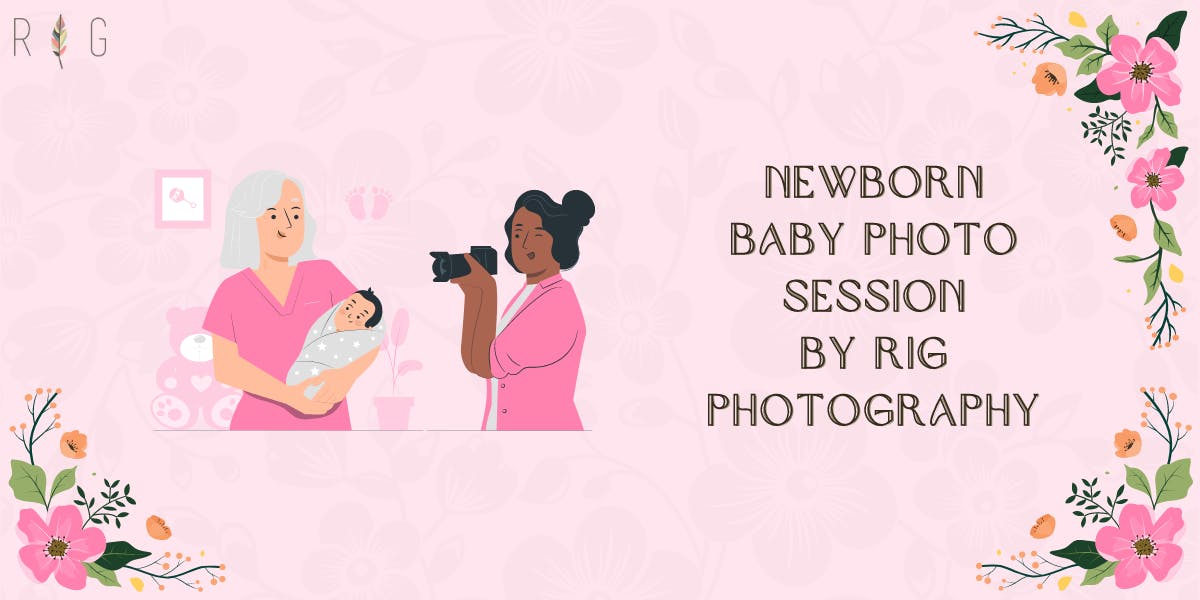 Well, I have done many baby photography sessions in my 6 years of profession. Every time I get a contract I prepare my lenses and cameras and set out to encounter a new experience. It's all about passion and skill. When the right thing falls into right place the result is definitely awesome.
When you are having this crazy time of pandemic at your home, I want to share my latest experience with you who love to be photographed and keep a keen interest in capturing the never-to-be-missed moments.
This time I got lucky enough to capture twining babies- Diyara & Daibika who are only 45 days old. You can't believe how cute they are! Well, for me newborn photography is not just about clicks, it's about painting the portraits of moments for forever cherish.
Snapshots only relieve those memories that you have left behind for long! I couldn't express my feeling of capturing these lovely babies with the playful nature of lights and angles to photograph these cuties and their adorable poses, of course!
Soft hues especially pink and white make the perfect background balance. The baby has been wrapped in pinkish cloth and put on the white furry filled basket. Look at the elegant pink flowery tiara that can't put off our eyes from her.
2. Napping time! Ssssshhhh! don't disturb! Capturing sleeping baby is always in the bucket list of every baby photographer in Kolkata and other areas. I thought why I should go exceptional to that. After all I have the opportunity, so it has to be grabbed. Isn't she looking adorable while sleeping beautifully being wrapped in pink!
3. Shades like white are always preferred by me as it has some sort of peaceful elements. This one is another one from my bucket list! Since, I grew my passion as a baby photographer I always willing to click sleeping baby in a bamboo basket. This one is my favorite as baby has been put into the hand-woven white furry basket while letting her sleeping! Pictures like this can be easily used for customizing any table calendar!
4. Clicking the sleeping baby from varied angles for the compilation of a perfect newborn photography is a must. After experimenting with varied angles, this monochromatic one looks Insta-perfect and gives a rustic feeling!
5. This is twin newborn photography! How lucky I am to get such a photo session. To make the album super cute, it can be used on the cover of the album. The twins are sleeping while wrapped in pink and grey and matching inclined flower hair band making their look complete. For me there isn't any background that goes with the picture other than heart-shaped background.
6. The babies have been put on the bluish messy blanket for bringing all eye and spotlight on them only.
7. Sleeping times! It's already late at night and we are sleeping-like pose! As a baby photographer I believe that any photographers should click the baby at every type of lighting, mood and time. It's a glimpse of that only!
8. Now, to make the baby looks dreamily beautiful, I make use of the darkness and bluish combination. By making the baby wrapped in bluish grey with similar colored hair band and put on the green filled basket with withered flowers here and there this picture makes her look like a fairy!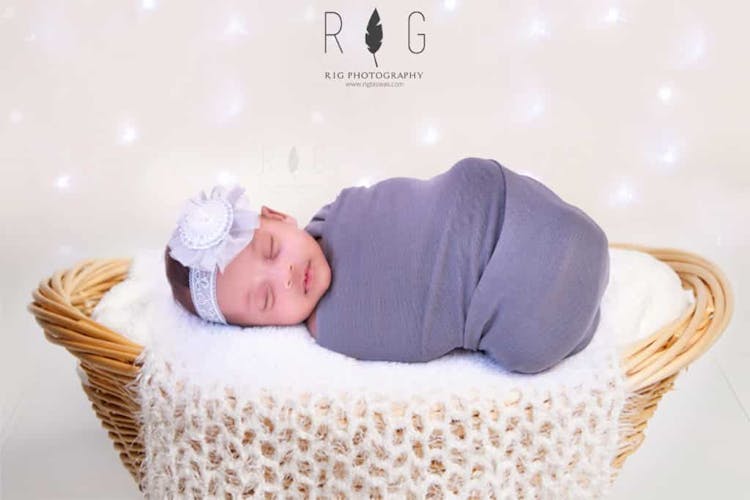 9. Second baby in bluish grey is put on the snowy white filled basket with pinkish flowers at one of its side making prefect use of light and soft hues combination to click!
10. Another work of mine is putting both of the babies on the white-n-pinkish background and click while being playful with light and mood. The edited combination looks really nice, nah?
11. Now, clicking the slept baby with big flowery hair band is really wonderful. Just look at the shimmering and twinkling effects behind to give a dreamy feeling. Doesn't it go well with any personalized baby cards? What say!
12. Flower and baby are always complimentary to each other. Thinking of that white furry blanket is used to put the baby with flowers bouquet over her. Of course, the background should be black to put optimum focus on her!
13. A close snapshot of the baby really makes me happy. So, while clicking the last one I take a close shot with the bouquet while blurred it to admire and adore her in this picture. Look how cute and sweet she is!
14. A god-gifted hamper with a cute baby girl sleeping wrapped in pink and on bluish furry comforter! The big bow-knot of the grey ribbon in its handle and pink-rose bouquet contribute to her look similar an angel.
15. Much identical to the previous one, it is of the second one who is wrapped in blue. Look at the smiling line on her face while sleeping adorably! Don't ignore the blurred bouquet placed underneath of this god-gifted basket as it makes the picture Insta-worthy.  
16. The last one is the most significant of all. Both new mom and dad welcome their twins in a chic yet elegant way. Look how lucky they are to be the parents of these cute angels. Both mom and dad hold the little ones'feet in their palms showing compassionate, unconditional love and joy to start a new chapter in their life-parenthood. 
Of course, I have enjoyed the entire photo session. It was a lovely experienced to meet and interact with parents of these babies. If you are planning for a newborn photo session too for your baby then feel free to get in touch with us.