Witness the Beauty Of Rice Ceremony Photography With Us!
Our rice ceremony photography service can help you capture the magical moments of a Bengali Annaprashan event. Preserve the beauty and joy of this cherished milestone forever.
Our team of best baby photographers breathes life into the magical moments of the Bengali Rice Ceremony. Through our lens, time stands still, and emotions dance with joy.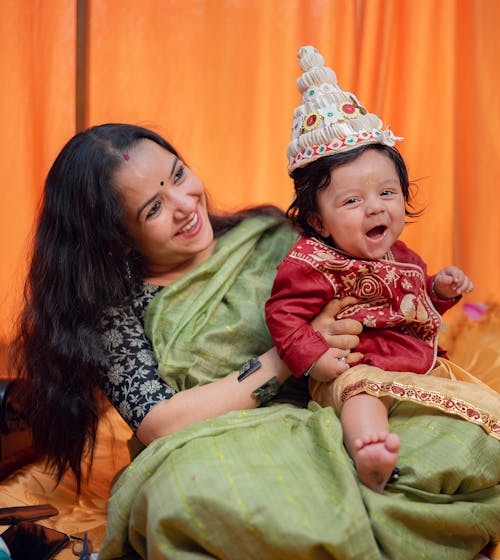 Bengali Annaprashan Photography
Explore with us the amazing journey of annaprashan photography in Kolkata, where each picture tells a tale of love, hope, and new beginnings. Bengali Annaprashan is a moment of great joy and celebration for the family members. Therefore, it is not surprising that rice ceremony photography has become an essential part of the Annaprashan ceremony. The photographs symbolize the beginning of a new life and the celebration of this momentous occasion. Our lens captures the intensity of emotion that surrounds this milestone. You only need to inform the ceremony date and get ready to experience a joyful rice feeding ceremony photoshoot.
Why Choose Our Rice Ceremony Photography?
Value Your Time & Money
Creating timeless memories through the best rice ceremony photography album, delivered promptly at the best price.
Professional Expertise
Each frame is transformed into a work of art with our knowledge of composition, lighting, and storytelling.
High-Quality Images
Our photographers use top-notch equipment and techniques to deliver high-quality images.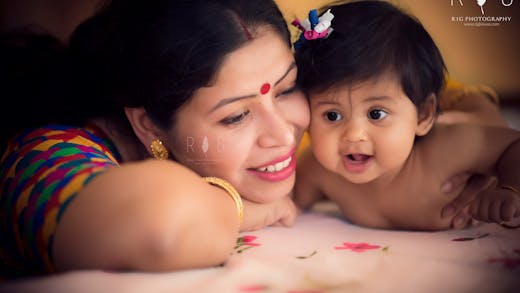 Joyous Rice Ceremony Video Films
Bengali Rice Ceremony is a beautiful age-old custom that symbolizes the introduction of solid food to a baby's diet. Immerse yourself in the cultural richness of this age-old ritual, where family ties are strengthened, and the child's journey into the world of flavors begins. From the joyful ritual to the mesmerizing sight of your baby's innocence, our video film documents the real essence of this wonderful occasion. Relive the magic of the Bengali Rice Ceremony through our cinematic storytelling and annaprashan ceremony photoshoot, where every frame paints a thousand emotions.
Explore all priceless moments!
Create timeless memories with
Annaprashan Photography
Don't let the precious memories of your child's rice ceremony fade away! Contact us right now for candid, and magical Bengali Annaprashan photography that will bring your cultural celebration to life.
Book A Session For The Most Extraordinary Bengali Rice Ceremony Photography!
Celebrate your Bengali Rice Ceremony with an extraordinary annaprashan photoshoot that captures the love, joy, and traditions. Book a session now and treasure the memories of this special milestone forever!
Explore Our Other Photography Services 
Expand your horizons and delve into a world of diverse photography experiences. Discover the beauty and emotions of life's priceless moments with the help of our diverse range of photographic services.
What Makes Bengali Annaprashan Photography So Special?
Bengali culture consists of many age-old rituals and beautiful traditions that make the celebrations more unique and joyful. One such lovely ritual is Bengali Rice Ceremony. It is an important turning point in a child's life which is marked by the Bengali Annaprashan ritual. Capturing the essence of this joyful occasion through rice ceremony photo holds immense importance in Bengali culture.
Everyone wants to celebrate the first milestone of their baby's life and preserve the memories in the best way possible. Bengali Rice Ceremony Photography goes beyond simply documenting the event; it preserves precious memories and tells a captivating visual story of your little angel.
These photographs not only serve as a reminder of a child's first experience with solid food, but they also offer a glimpse into the rich Bengali culture and traditions. Annaprashan photography in Kolkata captures the warmth, love, and support that surround the child during their milestone, making it an essential aspect of the celebration. You can also make a mesmerizing story about your little one by getting in touch with us today.
Connect With Us For Memorable Bengali Rice Ceremony Photography
Begin a journey to document special memories from your Bengali rice ceremony. Get in touch with us to make sure that your important day is wonderfully captured with our great photography skills.
Kolkata West Bengal 700126

speed.rig@gmail.com

+91 98306 93939
Latest Photography Blog Posts
Here's a log of our explorations, that we love to share with you!