Bengali Annaprashan - Baby's First Rice Eating Ceremony
Discover the joy of Bengali Annaprashan, the auspicious baby's first rice feeding ceremony celebrated with love and tradition.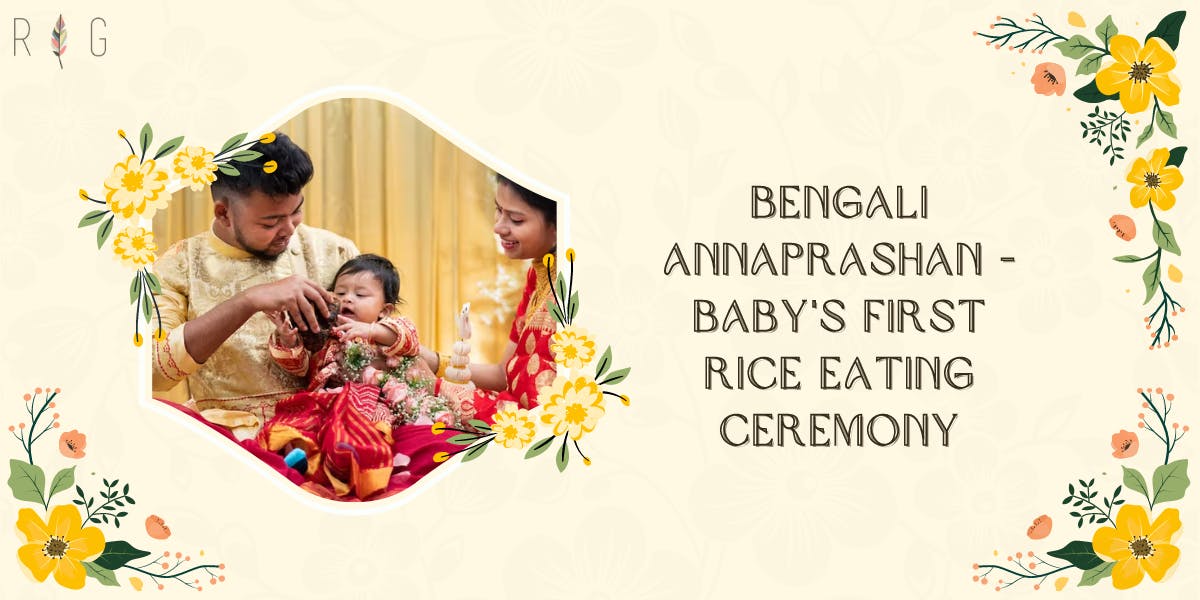 Bengali annaparshan or mukhe bhat is a tradition where a baby eats rice for the first time. Everyone from the baby's family to his friends and neighbors will be there to watch him eat his first bit of rice. The fifth or seventh month is lucky for baby girls, and the sixth or eighth month is lucky for baby boys. The priest chooses this date based on the Hindu Astronomical Calendar, or Panjika/Panji. Start on the Flavorful Journey! You can hire Rice Ceremony Photography to take pictures of your child's Annaprashan that will make your heart melt.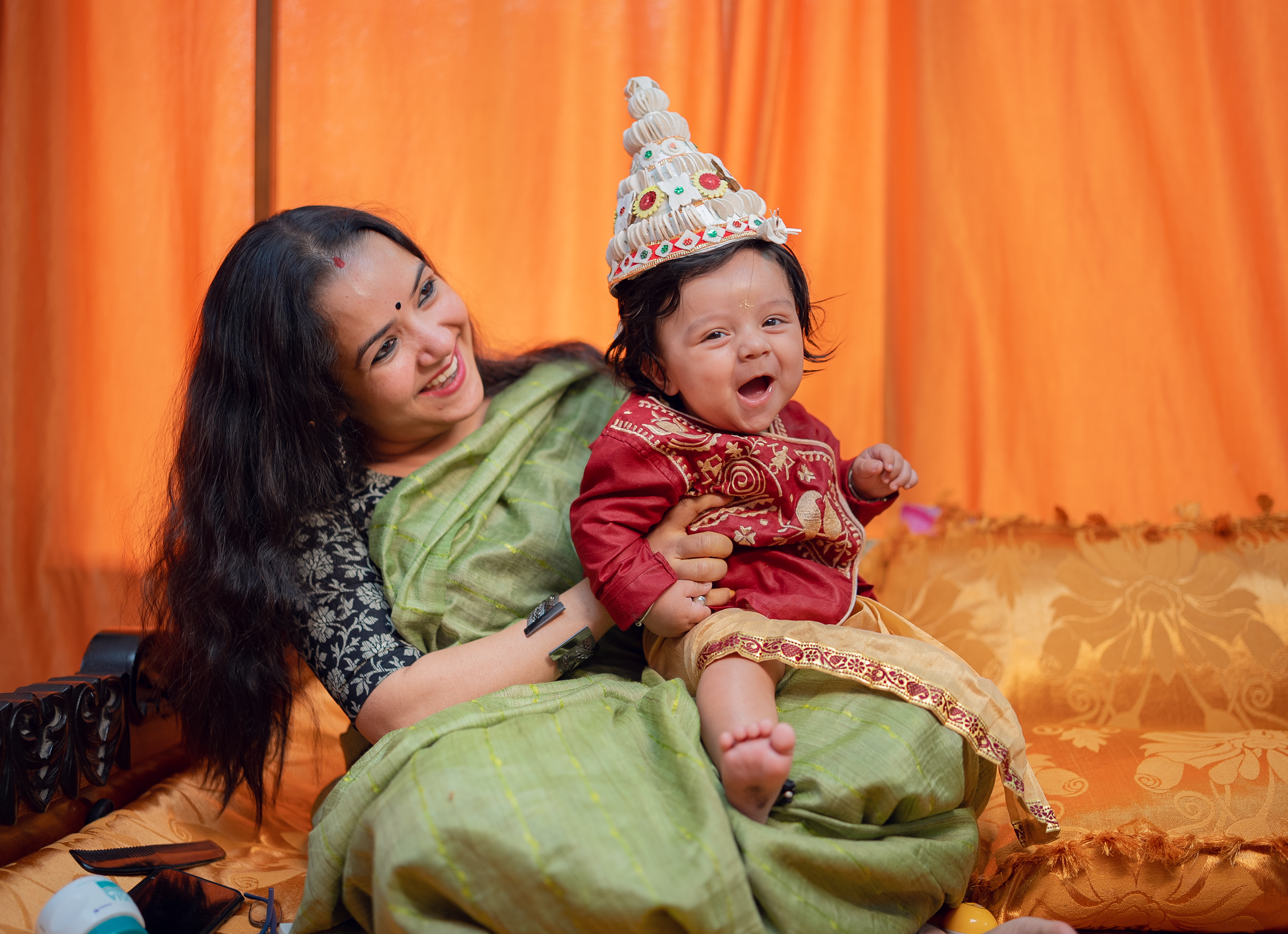 Recommended: How To Select Photos For Wedding Album In Just A Few Minutes!
What Is Annaprashan Ceremony?
The Sanskrit word Annaprashan means "food feeding" or "grain initiation." It is one of the most important events in the Hindu religion, held when a baby eats solid food for the first time. In India, many different groups hold this event, but they all call it something different and have their own rules. In the Bengali tradition, this ceremony is known as the "Rice Ceremony" or "Rice Annaprashan." Capturing the significance and joy of this event, Bengali rice ceremony photography preserves cherished moments of the baby's first step into solid food, creating lasting memories for the family to cherish.
Annaprashan means a lot to the Bengalis, a prominent part of their culture. In Bengal, it is also known as Mukhe Bhaat, and it is a traditional way to celebrate when a baby starts eating solid food. Bengali Annaprashan Photography captures this big and exciting step for babies and becomes a cherished part of the celebration.
Traditionally, this event occurs in the child's mother's place, and Mama (maternal uncle) or Dadu (maternal grandfather) does the honor of feeding. But it can also happen in a temple or at home, based on how big the party is.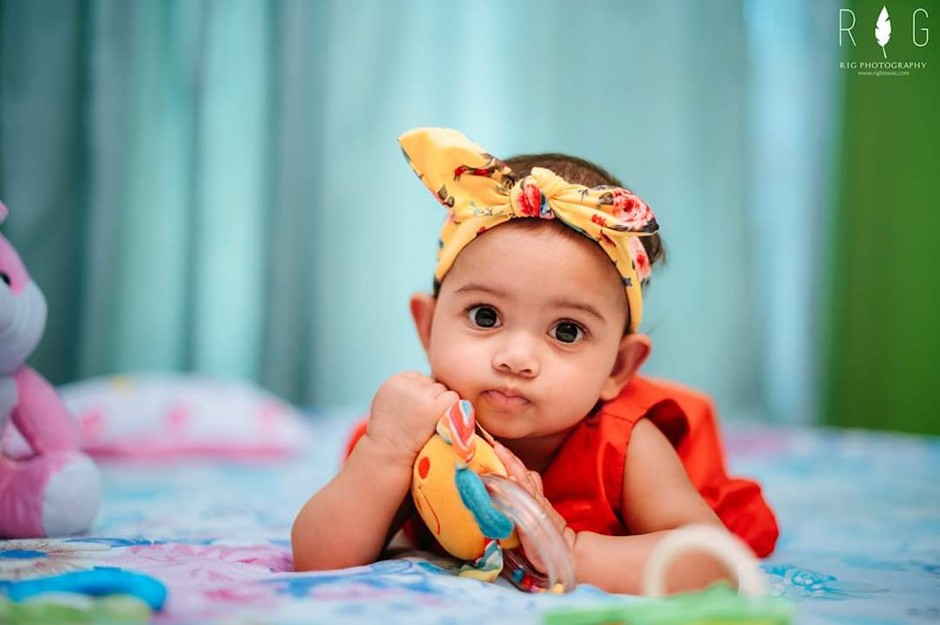 Must Read: Newborn Photo Session: How To Create Memories With New Born
What's The Point Of The Bengali Annaparshan?
As your child gets bigger, breast milk or formula won't be enough to give her all the nutrients she needs. When the baby is ready to switch from breast milk or formula to solid foods, many Indian families celebrate this change with the traditional celebration of Annaprashan. This change marks one of the most important steps in a baby's development. Most of the time, this ritual takes place at home or in a holy place. But today, parents can also have a big party with lots of food, friends, and a large venue. Usually, a priest is asked to say the Annaprashan chant at the event.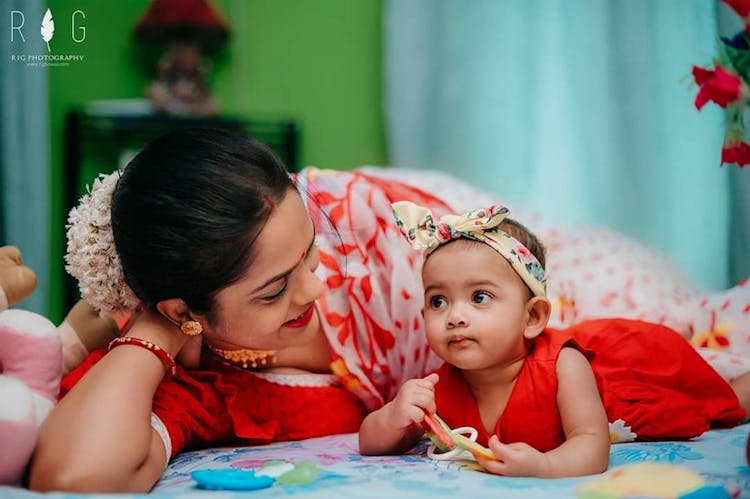 The Rice Feeding Ceremony Food Menu:
Usually, these things are on the Annaprashan food plan for babies:
Rice: Simple white rice
Vegetables: Five kinds of fried vegetables, like potato, brinjal, green leafy veggies, pumpkin, or any other vegetable that, can be fried. Most of the time, this is only for the rice ceremony, and kids don't eat it.
Curry fish: Bengalis like fish-based meals a lot. People think it's lucky to have fish curry on the menu. Again, the baby won't eat this, but we usually put it in their mouth.
Daal: This is usually when you cook plain Moong (split green gram) or Masoor (split red lentil).
Payesh is a sweet rice pudding: This sweet rice and milk cake, called Payesh in Bengali, is the main dish for this event.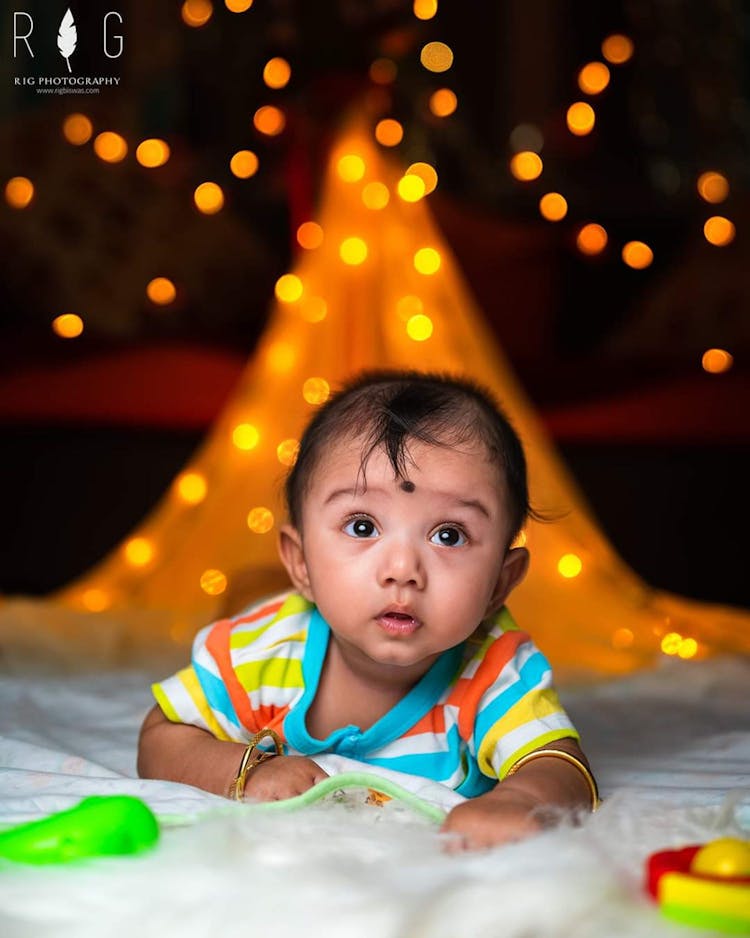 Also Read: 11 Beautiful Jewellery Ideas That Are Perfect For Mehndi Ceremony
What Did We Do At The Rice Eating Ceremony?
According to Panjika, we picked a good day for this event. My daughter got a bath to start the day, and then we got to work getting her dressed. We bought her a ready-made saree just for this occasion. Annaprashan photoshoot include those days all memory.
After arranging the saree, it was time to put on some jewelry: a small gold chain, bangles, and, most importantly, the Mukut. We also put small dots of sandalwood paste on her face as makeup. She looked just like a little bride.
While we were all busy getting her dressed, her grandmother ensured she had something to eat. As soon as everyone was ready, the ceremony began.
After the ceremony, it was time to give her her first bite. We put her food on a silver plate and gave her water in a silver cup. She sat in her grandfather's lap while he gave her her first spoonful of Payesh.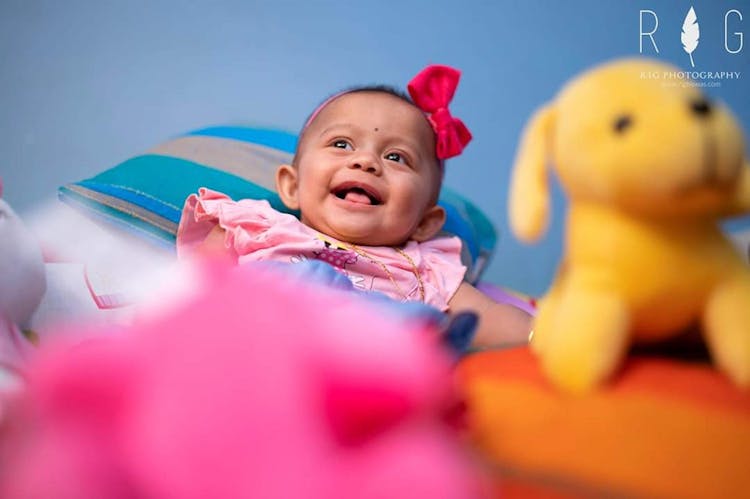 Foods To Avoid With Annaprashan Celebration:
Remember that your baby is still young, and her stomach may not be ready for some solid things. Here are some things you might want to think about before giving your baby basic foods:
Even though Kheer is important, you don't have to feed your child the same thing. Also, you can give her plain rice.
Make sure that the food your baby will eat is cooked in a clean environment.
Talk to the pediatrician about what foods are safe for your baby to eat at this age before you decide what your baby will eat.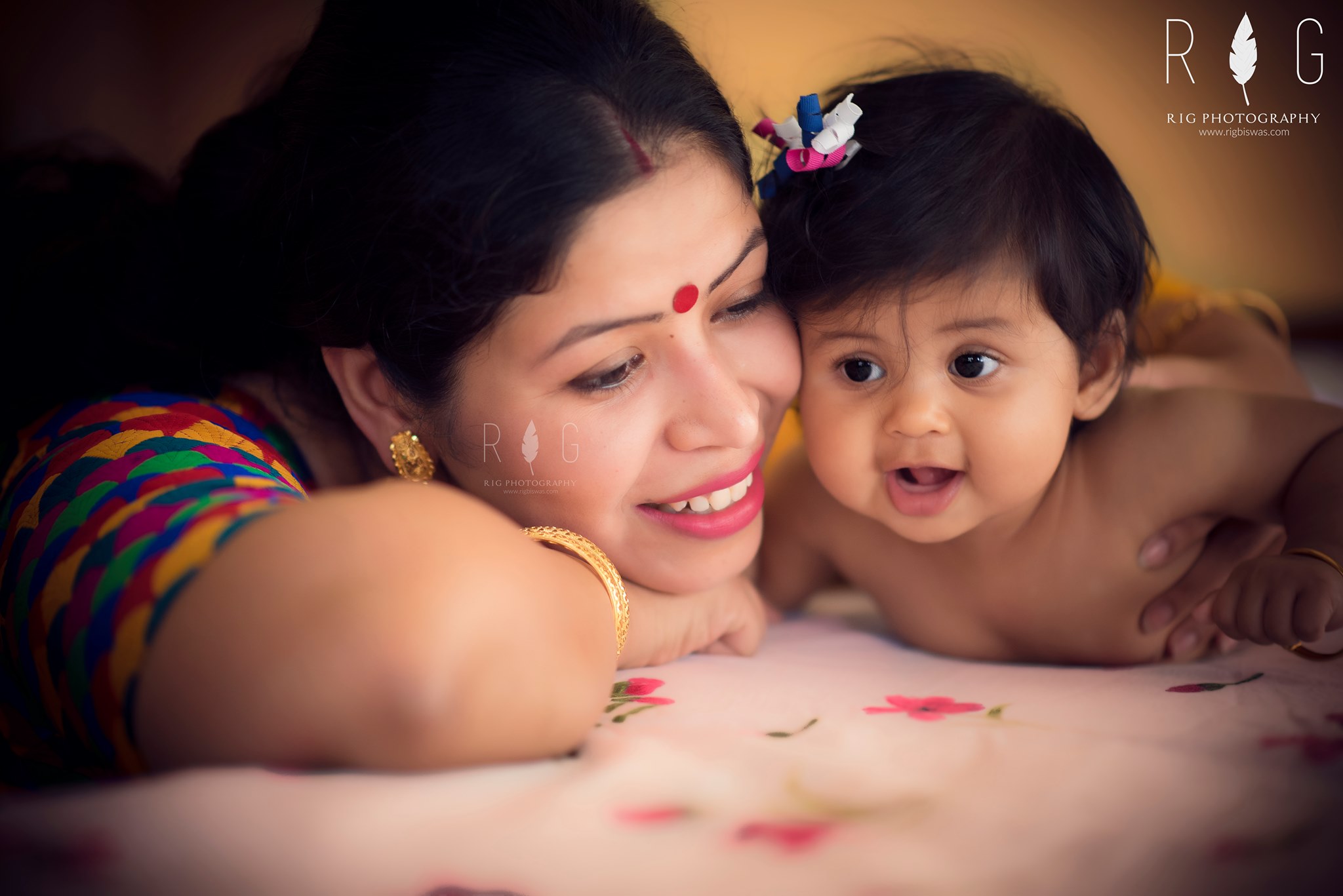 Tips For Rice Eating Ceremony That Is Safe And Memorable:
In India, the Annaprashan ceremony is a very important religious event that all Hindu children must go through. Since you can't tell how a child will feel, doing rituals with them is difficult. But the following tips will make first rice eating ceremony a fun event that people will remember:
Prepare a range of foods, such as kheer or any sweet that should be offered at the first rice-eating ceremony.
Since babies get sick quickly, they must be careful about what they eat and how they clean their hands. Let the person who feeds the baby wash their hands once before giving the baby food.
Let the baby get enough sleep and rest before the Annaprashan ceremony to avoid getting upset or fussy during the event.
Give the baby only a very small amount of food. If the baby doesn't want to eat, don't push it.
Instead of stylish, heavy dresses, dress the baby in soft, comfy clothes.
Let plenty of airflow in the place of the rite so that the smoke from the puja is easy to clear away.
Plan everything out so that nothing goes wrong at the last minute, and you can enjoy the Annaprashan.
Rice is a good food to start with. If the kheer doesn't go over well, serve rice with dal and ghee.
Remember to write down the event. Memories are always there.
Try to ask only close friends and important people to avoid having too many people.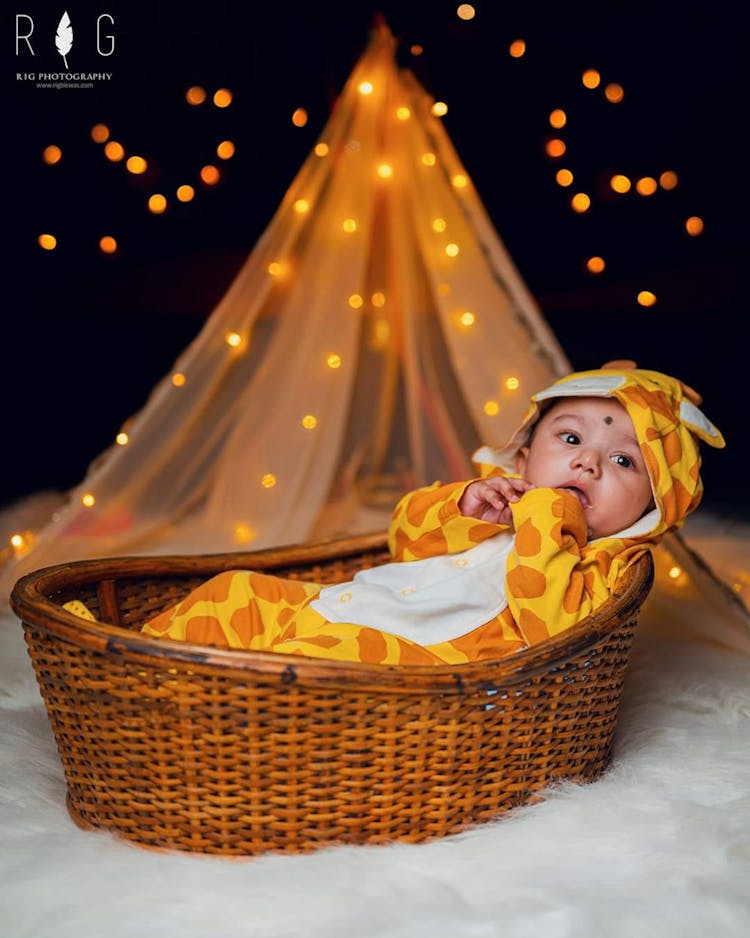 Conclusion:
Food is an important part of life because we can't do anything without it. Annaprashan ceremony honors Annapurna Devi, the goddess of food, for the baby's health and happiness. People think a baby's teeth come in around the sixth or seventh month, which helps with nutrition. Annaprashan is a big party where the baby's family, cousins, friends, and neighbors gather to watch him eat his first bite of rice. In the past, children were most often given metal tools because they were good for their health. bengali annaprashan is one of the many traditions passed down from one family to the next.