Trending & Stylish Mehndi Dress Ideas For Groom
Choose from our edit some stunning mehndi dress for groom for your upcoming mehndi events. And set some major fashion goals for all groom-to-be out there.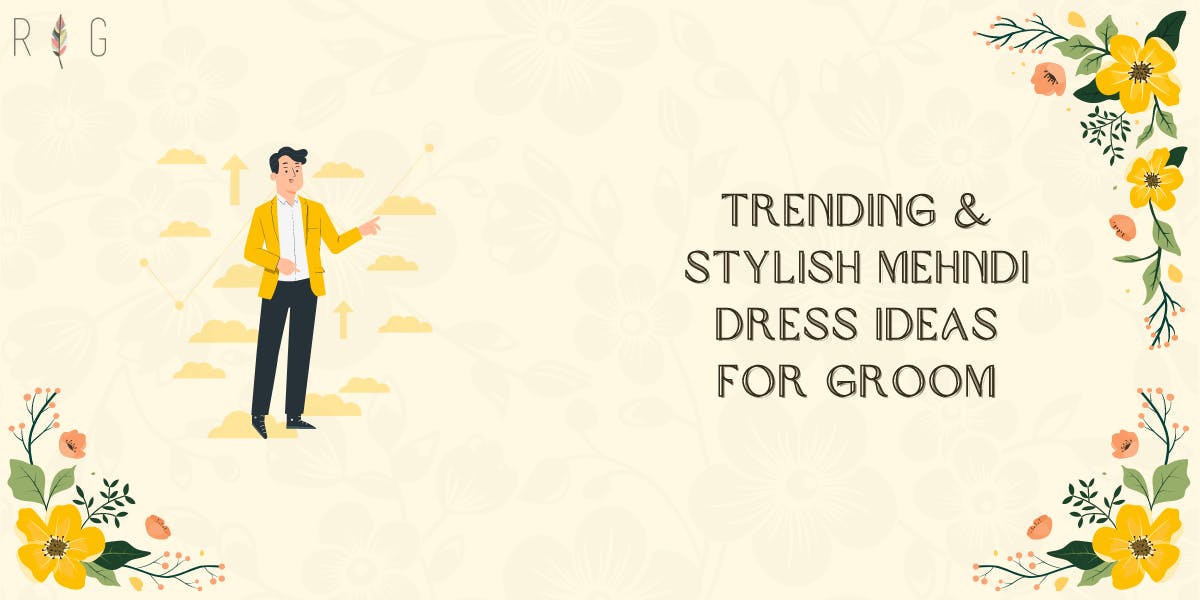 Indian brides have always won our hearts with their beauty and simplicity. But modern grooms are no less in giving style statements. Mehendi is a traditional wedding event that involves lots of fun, music, and dance. This vibrant ceremony is often celebrated at both bride's and groom's houses. But nowadays, the couple celebrates their mehndi event together at the same place. Elaborate and beautiful mehndi designs are applied to the couple's hands. Stylish outfits, charming looks, and stunning mehndi designs complete your mehndi look . These are some important elements that make you the hottest and sizzling groom-to-be. Yes, today we are talking about our charming and stylish grooms. Our stylish grooms have now started experimenting with peppy colors and extraordinary designs. We've compiled a list of trending mehndi outfits for the groom from kolkata wedding photography. Start saving the best mehndi dress for the groom out of this list and stun your lady with your fashion game.
1. A Floral Saga Printed On White Fabric
The colorful floral print is a fabulous option to try at your mehndi event. The multicolor floral patterns on a white fabric offer a sophisticated charm. This stunning mehndi dress for the groom adds a fun vibe to your mehndi look. This dapper groom has posed in a floral kurta on his mehndi day to make a beautiful memory.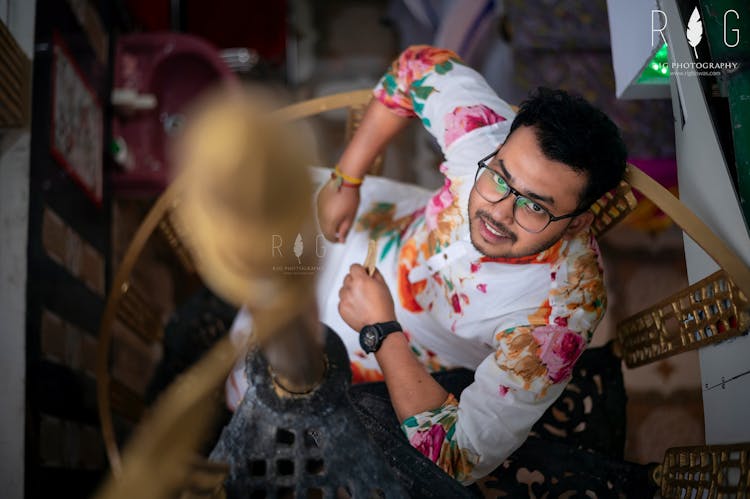 Recommended: Best Wedding Sherwani Designs For Groom You Need To Know
2. Sophisticated Charm Of Ivory Suit
This guy gets spotted in an ivory suit at his mehndi ceremony. The subtle hues of his Jodhpuri suit make him look all stylish and classic. The elaborate details on his ivory outfit add more charm to his contemporary look. This is a perfect choice to make a stylish appearance at your wedding event.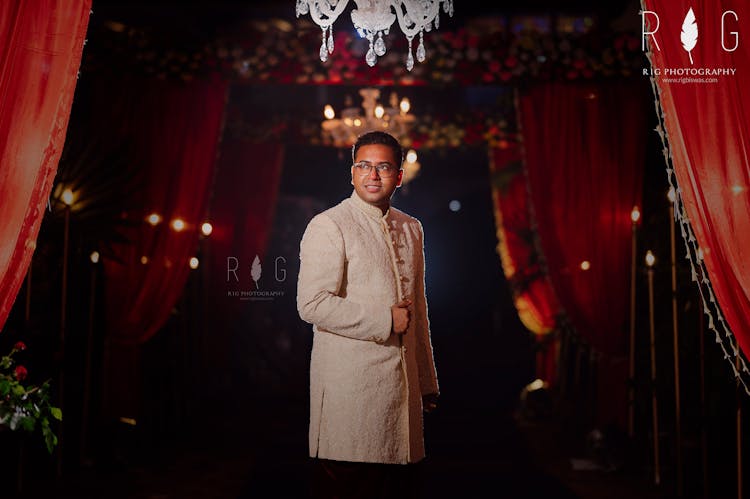 Also Check: Top 7 Wedding Sherwani Shops In Kolkata - Rig Photography
3. Why Not Opt For A Vibrant Statement Kurta!
Want to grab all the attention in your mehndi ceremony? Take inspiration from this dapper groom who has worn an asymmetrical kurta. The tribal prints on his fairy orange kurta are a perfect mixture of modern and traditional. You can pick such eye-pleasing mehndi outfits for groom to mark a style statement.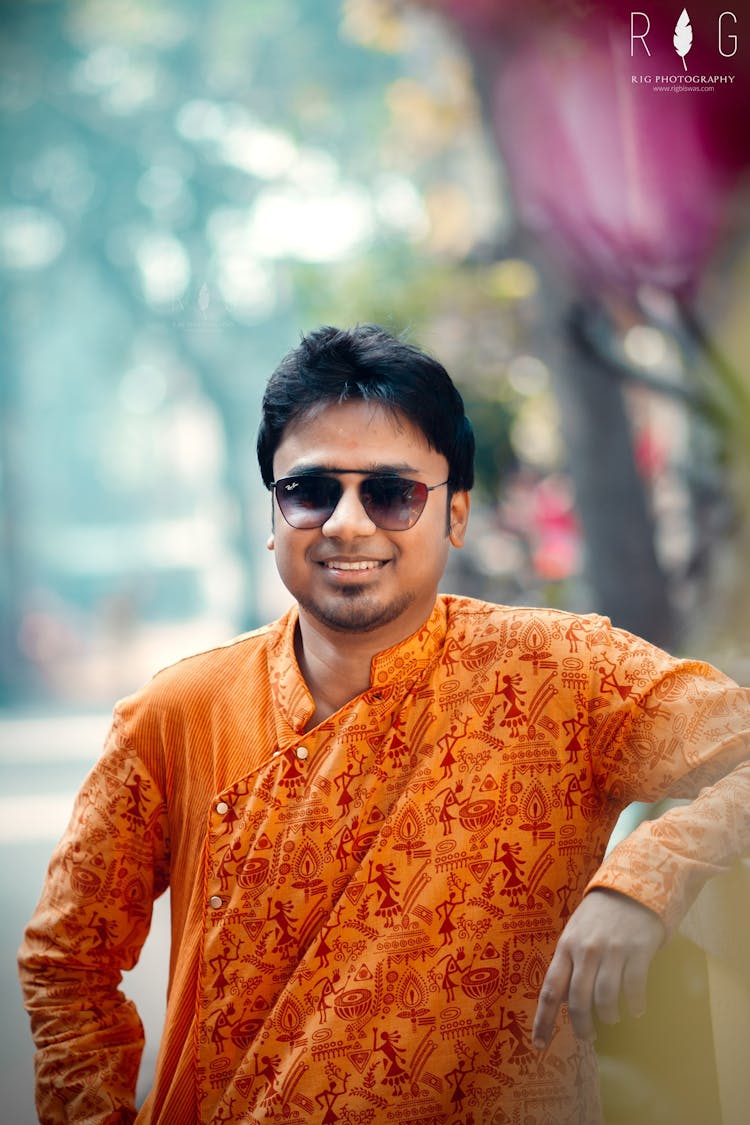 See More: Top 15 Fashionable Bengali Groom Dress Ideas For Reception Ceremony
4. A Statement Anarkali To Amp Up Your Fashion Game
Have you booked the best wedding photographer in kolkata? If not then contact them now. Because you will need one to capture your offbeat wedding look in a statement Anarkali. We are in love with this stylish groom look who went out all bold and experimented with a unique outfit. The fiery red Anarkali with golden embroidery looks all fashionable.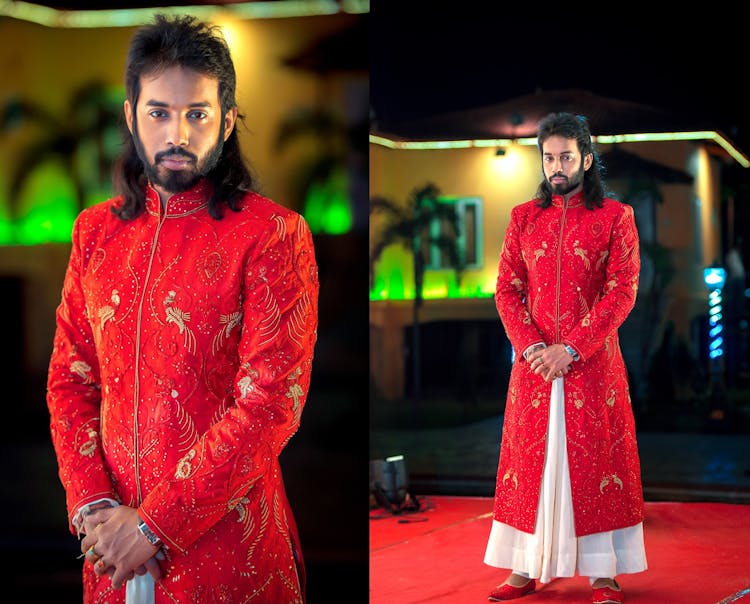 5. How About Picking A Dual Tone Kurta?
A dual-tone kurta is a fashionable groom mehndi outfit that can make you stand out amongst the crowd. If you don't like wearing embellished sherwani then you can go for this sophisticated kurta. Dual tone kurta is very much in vogue for its prints and designs. Make sure to choose a subtle hue kurta for a simplistic look.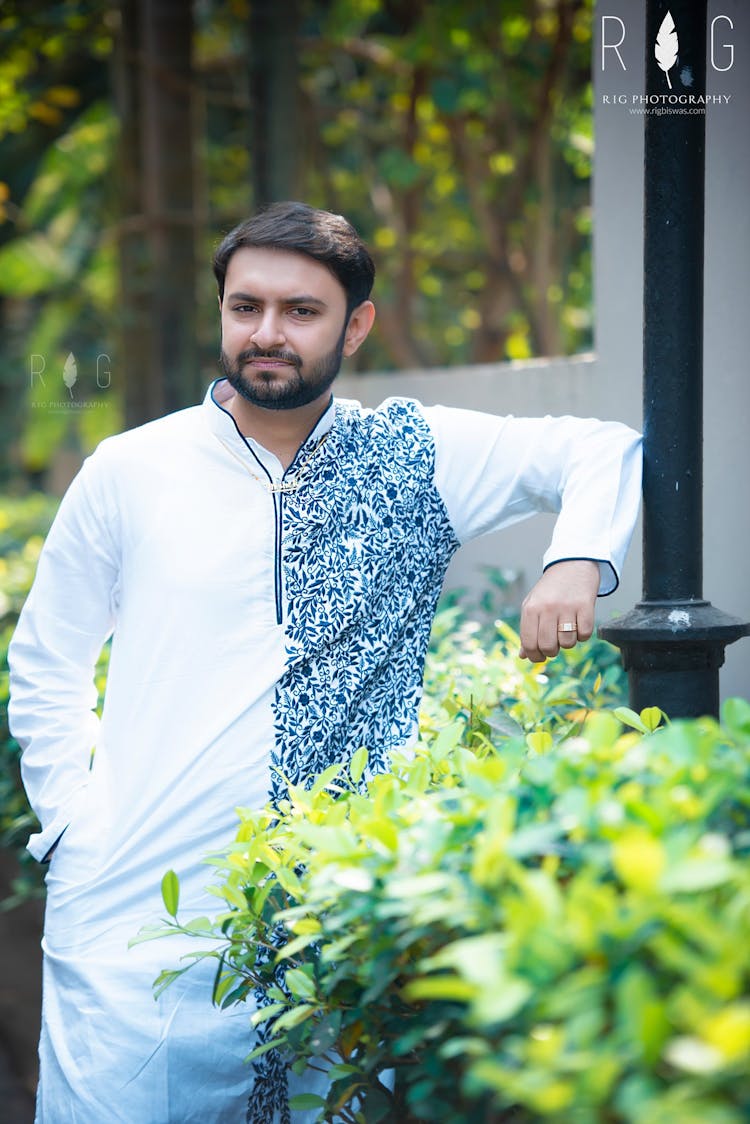 6. Stylish Suits Are The Most Eye-Catchy Mehndi Dress For Groom
Wearing a velvet tuxedo with a white shirt and formal pants is the most popular option to look dashing and cool. Who would have thought that this handsome groom could slay in an electric blue suit at his mehndi event? This stunning tuxedo is an outstanding mehndi function dress for groom.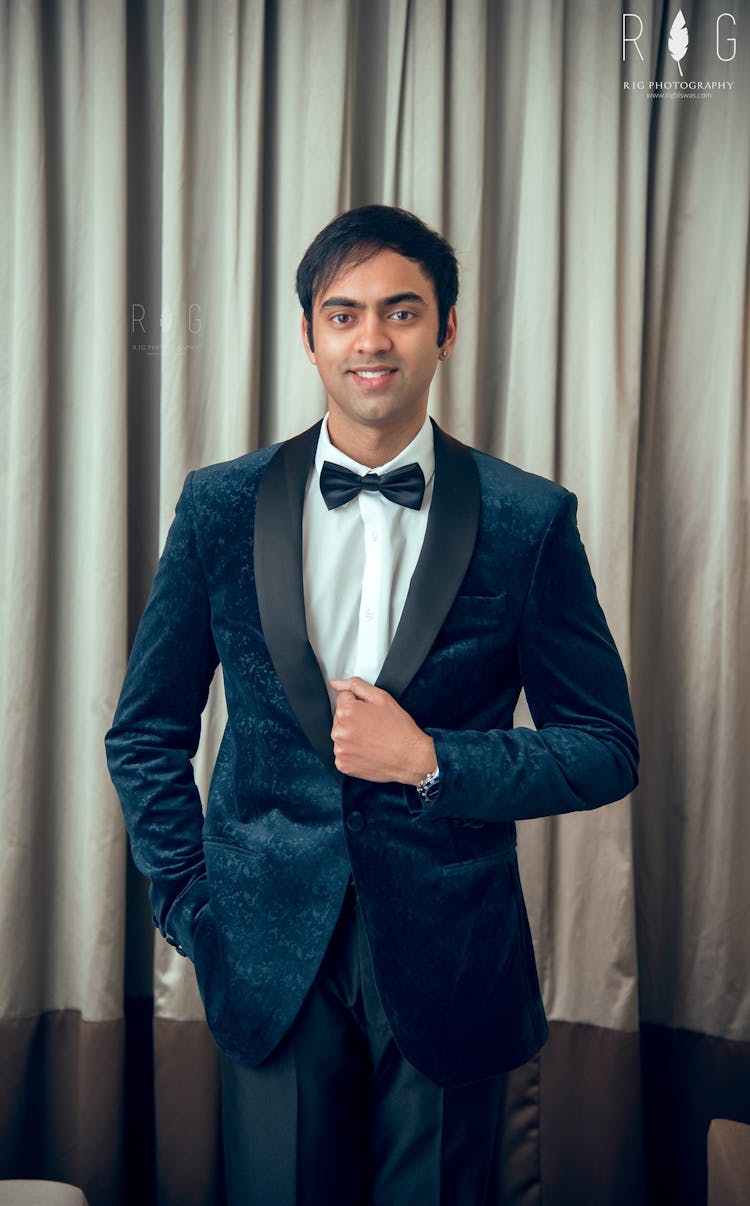 7. Steal The Limelight With A Royal Outfit
Who says that a royal sherwani is only made for the wedding day? This dapper groom is setting some major fashion goals for us in his stunning black sherwani. A black sherwani provides you with a sophisticated charm and regal look. You can pair this regal groom mehandi dress with an embroidered stole.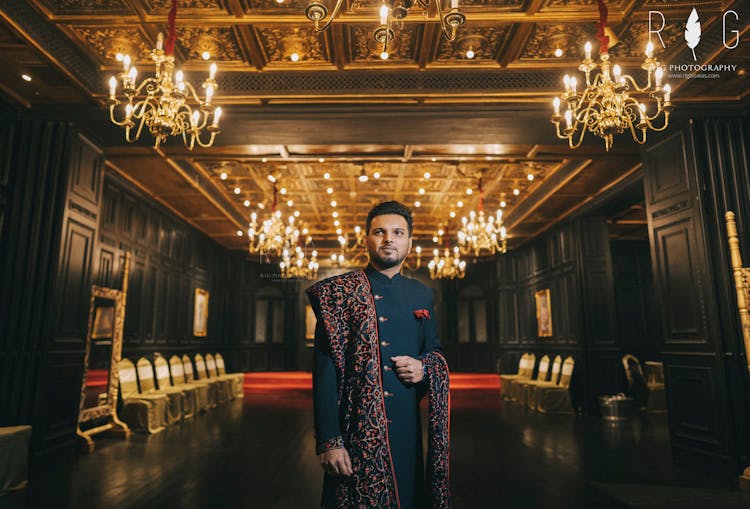 8. Traditional Kurta That Screams Out Elegance
This happy groom has worn a white traditional kurta for his mehndi ceremony. You can either pair it with a stunning churidar or stylish dhoti to complete your ethnic look. Adding a designer shawl will provide you with a classic zamindar-type look of the vintage era.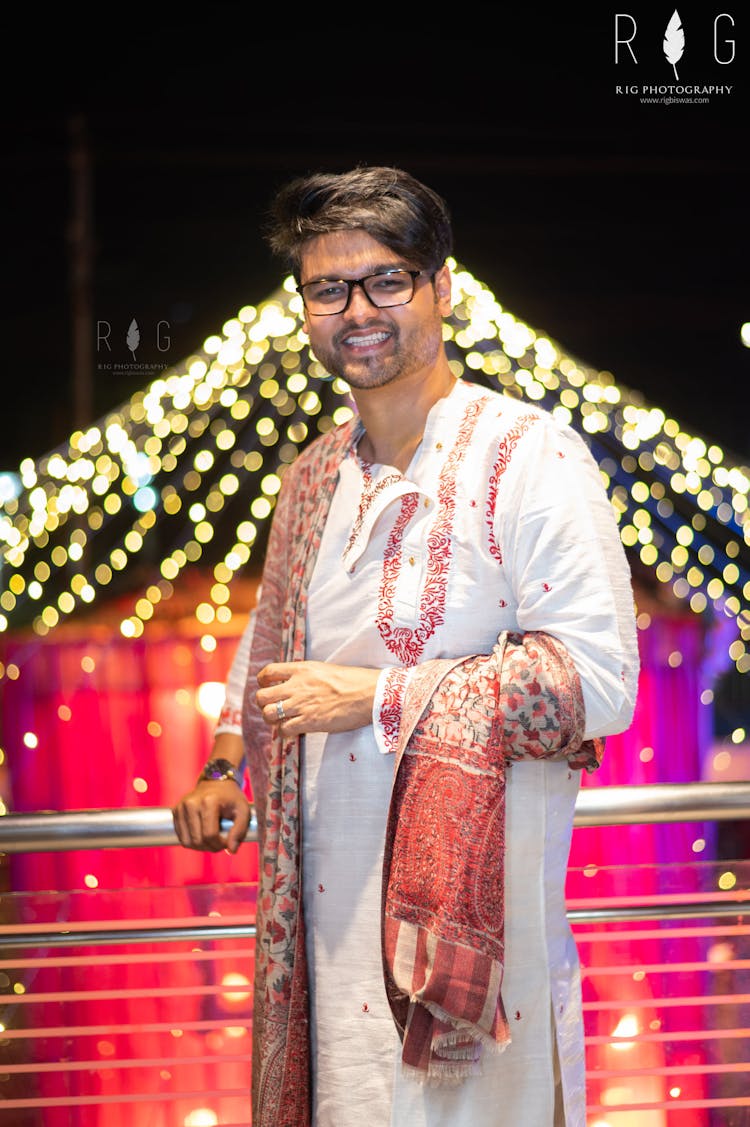 9. Timeless Beauty Of Jodhpuri Suit
A Jodhpuri suit is the best mehndi suit for groom that exudes royalty and elegance. This traditional outfit can highlight your royal personality in the picture frames. You can put on a statement brooch over your Indo-Western suit to give it a magnificent touch. Pairing a designer stole with this classy suit will add a wow factor to your personality.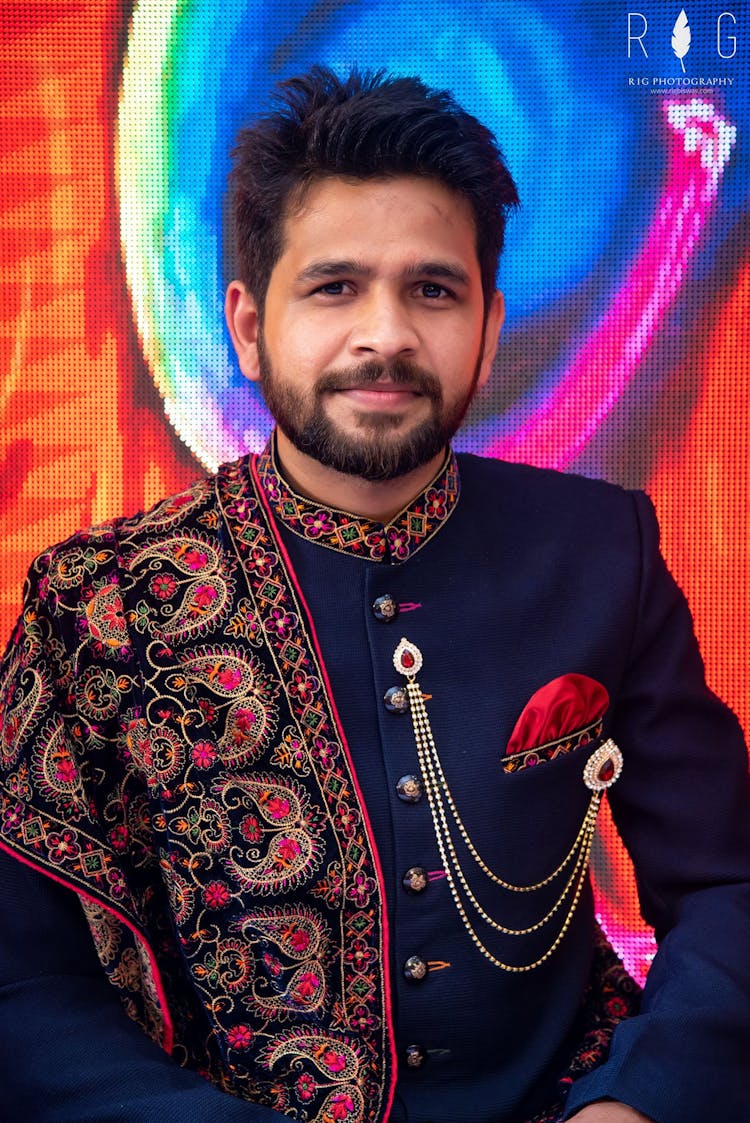 10. Velvet Sherwani Is An Excellent Choice For Winter Mehndi Dress For Groom
A midnight blue velvet sherwani with floral prints will work wonders. This charming guy has worn a velvet sherwani to complement the gorgeous lehenga of his bride. Wear this sober sherwani with a stunning churidar to celebrate a winter wedding.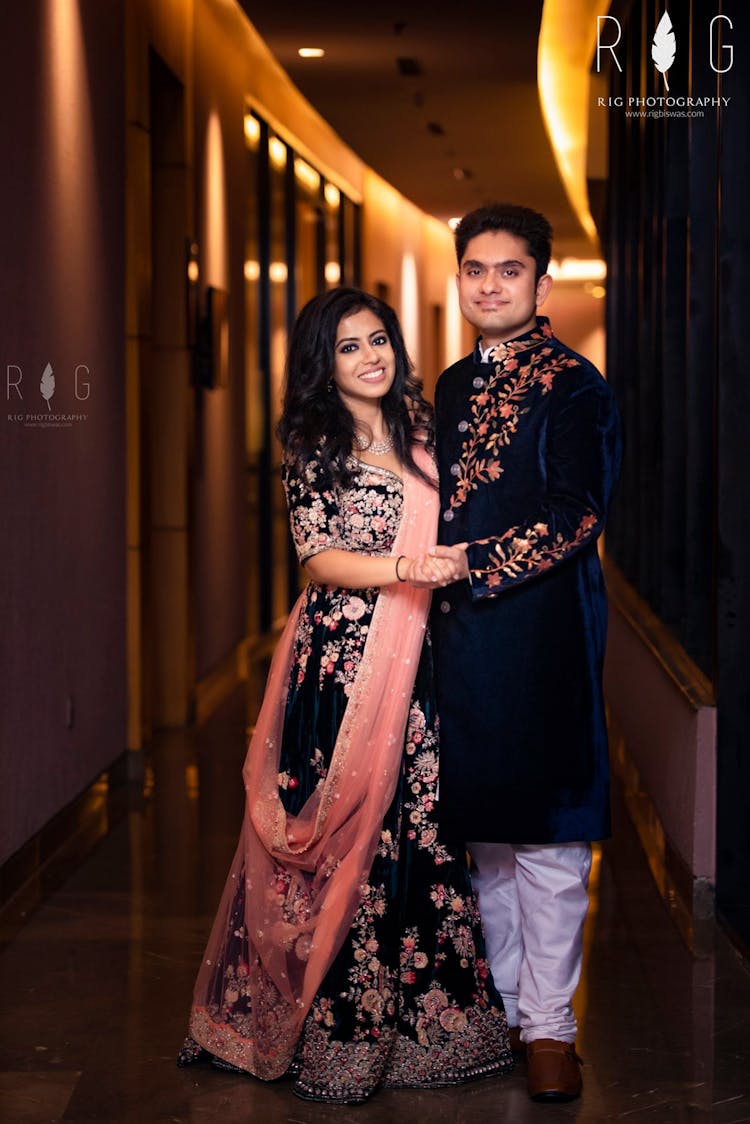 11. How About An Offbeat Floral Achkan?
What a beautiful blend of class and style! Stylish achkans are the best mehndi dress for groom that always make a fashion statement. This ethnic attire looks more fashionable with a stunning dhoti. A floral texture achkan can turn you into the most desirable groom at your wedding event. It adds a sense of sophistication.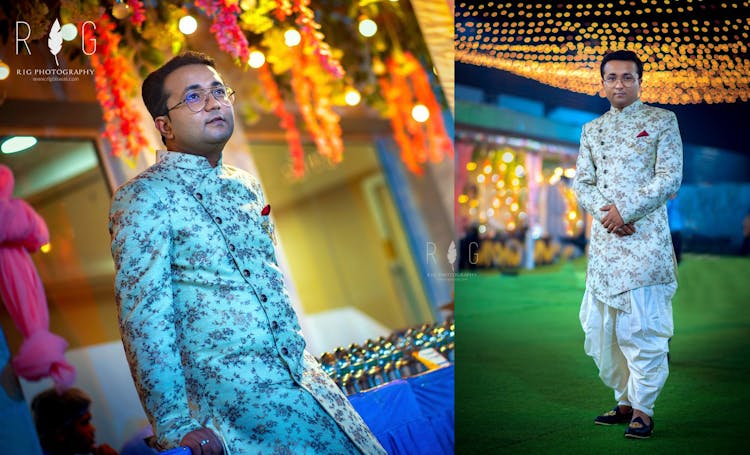 12. Nehru Jackets Are Too Hard To Ignored!
Another popular option in a mehndi dress for the groom is a designer Nehru jacket. The impeccable prints and pappy color of this jacket add the perfect mehndi vibes. We love how this dapper groom has paired up his stunning Nehru jacket with a simple white kurta. The golden booti prints over his jacket giving it an edgy look.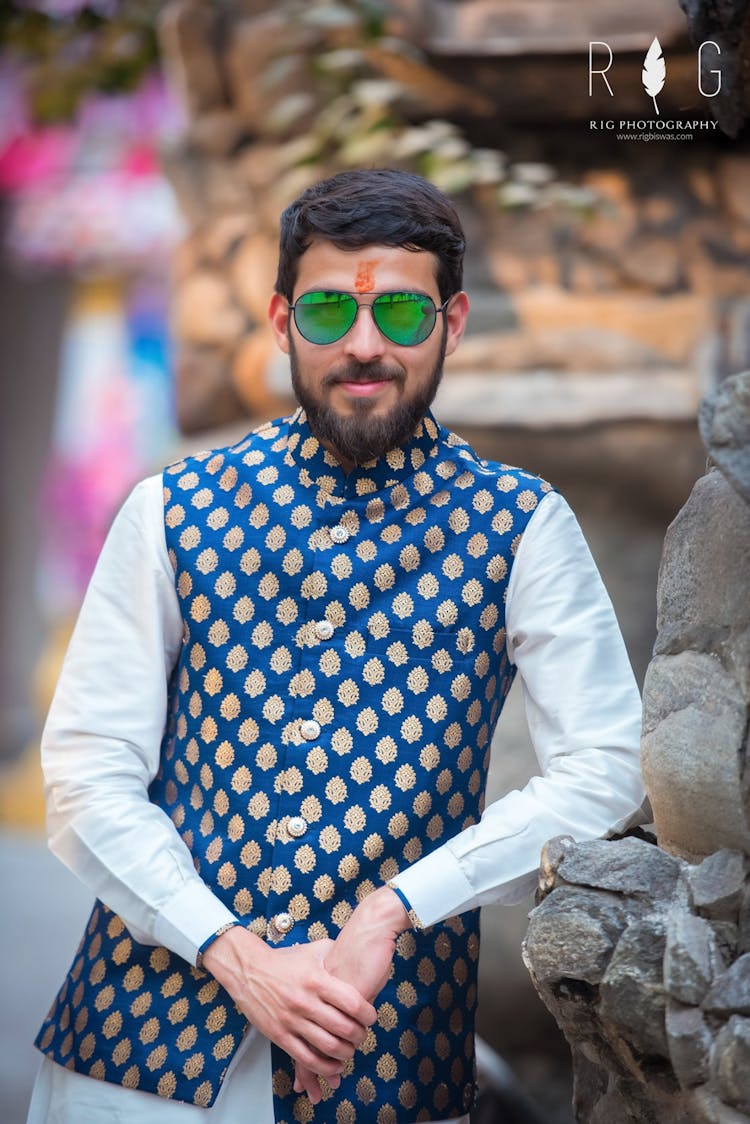 13. A Shiny Outfit For A Grand Affair
Adding a little sparkle to your mehndi outfit is no more a girlish thing. Nowadays, mirror work has become a classic outfit option for your pre-wedding functions. Mirror work kurta is the best mehndi kurta for groom that adds a festive vibe to your mehndi look. This glamorous outfit is comfortable to wear and also lets you make a statement at the same time.