Latest Bridal Nath Designs You Should Know About
Look at some of the best bridal nath designs trending in India to get before the wedding has been listed for you here. Scroll on to find the best design.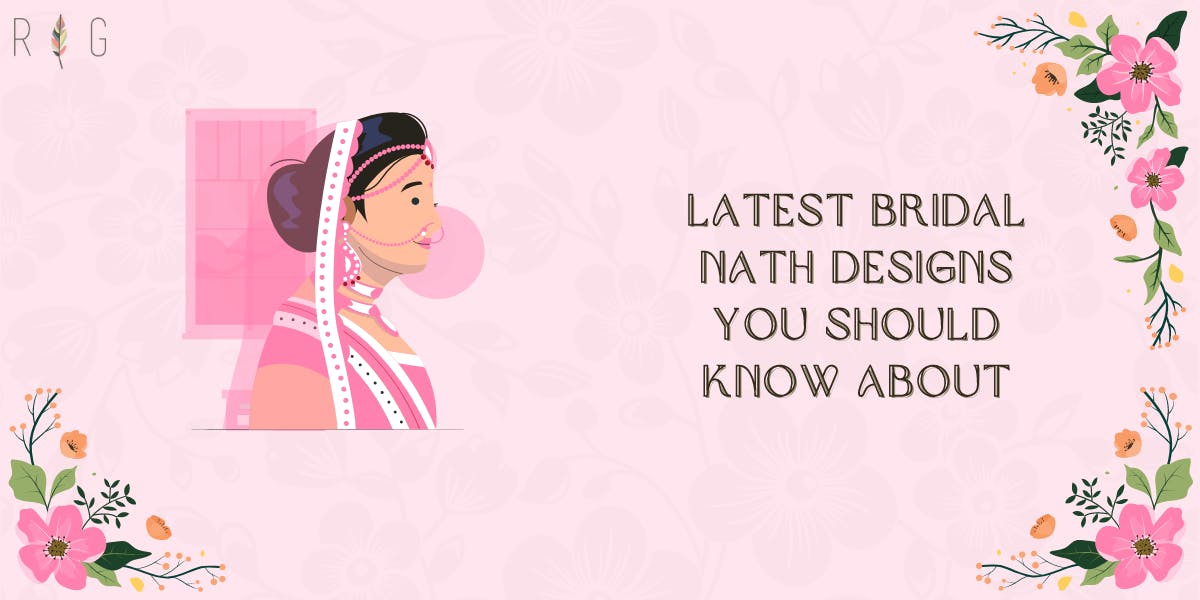 A bridal Nath is traditional jewelry of Indian brides. It is an important part of their wedding ensemble that gives a finishing touch to her wedding look. Earlier, Indian brides wore this ornament for the rest of their lives. This classic piece of bridal jewelry adds an elegant charm to your wedding look. Nowadays, brides are embracing their wedding look with various types of Bridal Nath. Bridal nath designs provide a graceful look to brides. It doesn't matter whether it is an oversized Nath or the dainty one, it can make you look like a royal queen. Even you don't have to worry about nose piercing.
Are you worried about getting a Bridal Nath that will match your outfit? Then leave all the tension behind. To ease your search, we have put together some stunning designer nath for bride. Scroll through these bridal images shared by best wedding photographers in kolkata. And choose the nath design that suits you well.
1. A Simple Yet Elegant Bridal Nath
When it comes to slaying a minimal bridal look then choosing a simple bridal nose ring is always a good option. It can add a bit of elegance to your wedding look. This beautiful bride has balanced her no simple look by putting this Bridal Nath on her nose. The whimsical elegance of this gold Nath is complementing her stunning gold jewelry.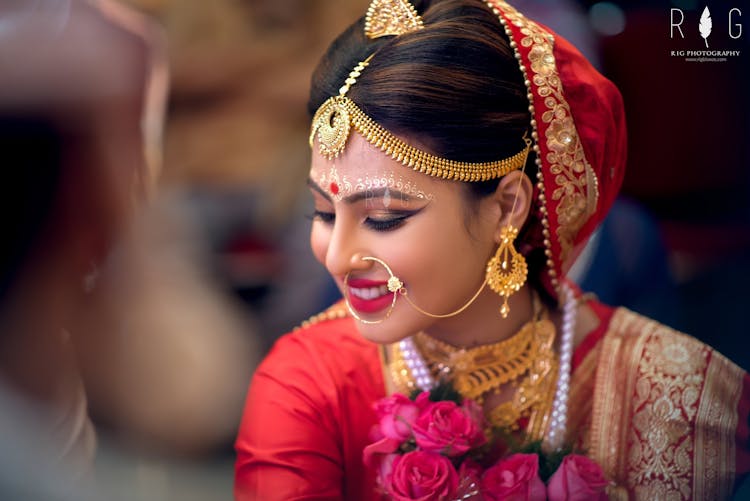 Recommended: Top 13 Beautiful Banarasi Sarees For Bengali Bride
2. Fusion Of Pearl & Kundan
This pearl & Kundan Nath design is for those brides who love to keep it stunning and eye-catchy. This single Kundan Nath design will look beautiful with an embroidered lehenga. Her unique bridal mukut and pearl jewelry are adding more grace to her look.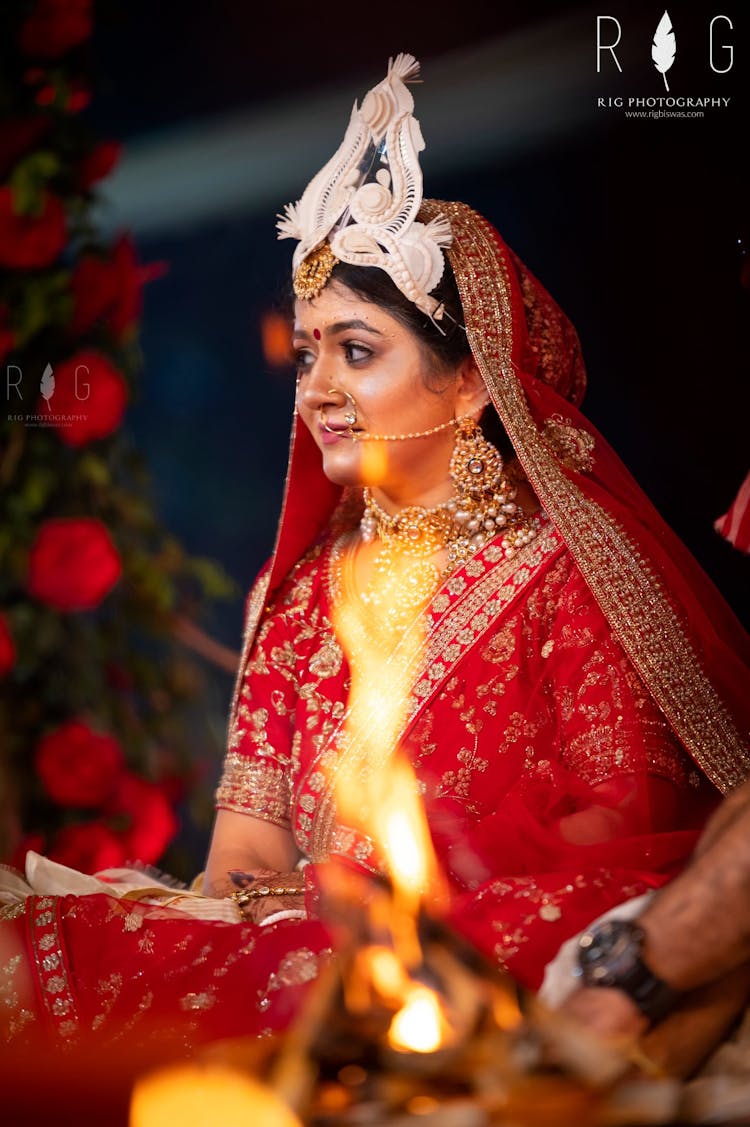 See More: Top 11 Trending Reception Look Of A Bengali Bride
3. Classic Elegance Of Pristine Pearls
We can't get our eyes off this beautiful pearl nose ring design. The classic white pearl Bridal Nath is perfect for an ivory outfit. One such gorgeous ornament can have a huge impact on your wedding day look. This type of bridal nose rings to go with any Indian outfit featuring golden work.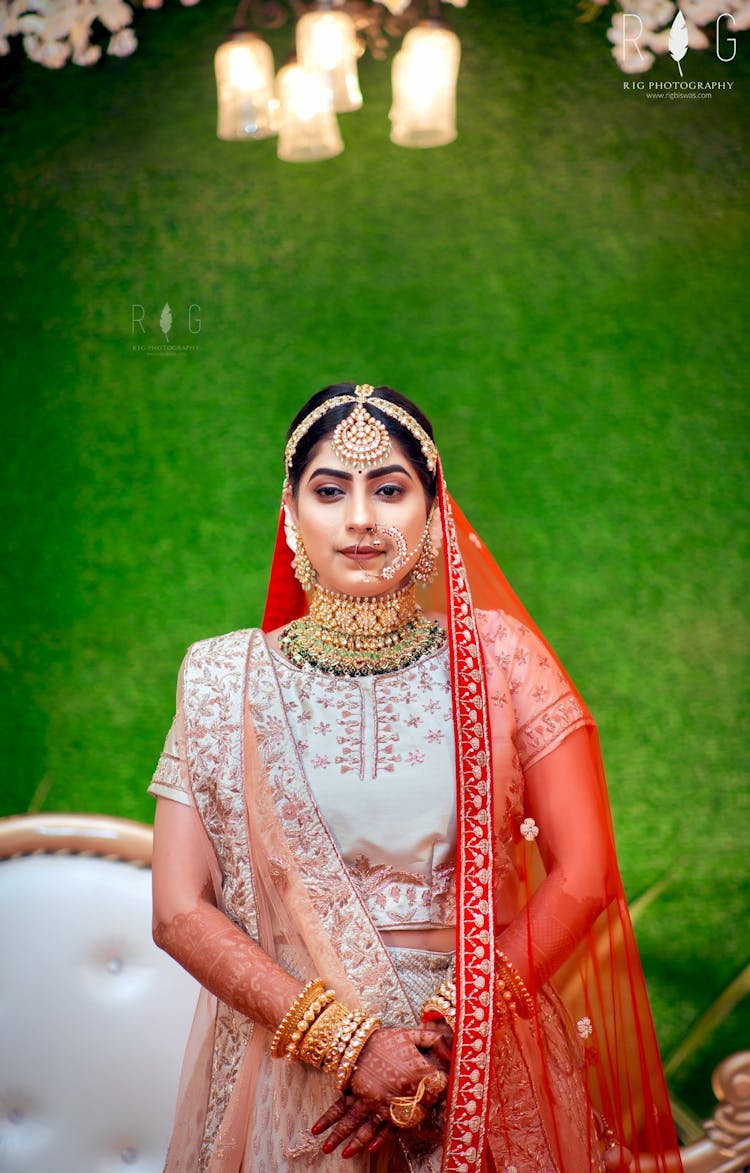 4. With Dainty Stones Adornments
You might have noticed various Bridal Nath designs in kolkata wedding photography. But this one adorned with dainty stones looks amazing with a traditional silk saree. This stunning nose ring has a gold base with many stones attached to it. It will be an excellent addition to your wedding ensembles.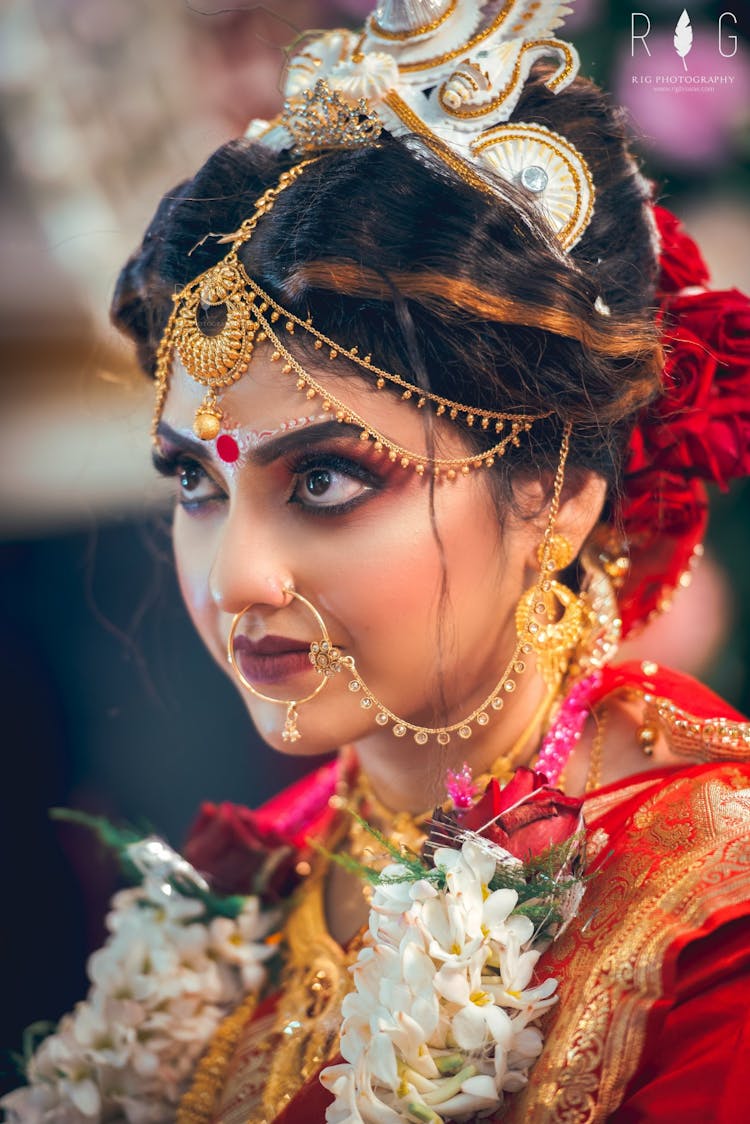 5. Color Infused Bridal Nath Designs
This gorgeous bride has impressed us all with her divine look and dreamy bridal pose. Her gold nath simple design with colorful stone work is adding an extra charm to her bridal appearance. The red stones on her nose ring are complementing her red and gold bindi design.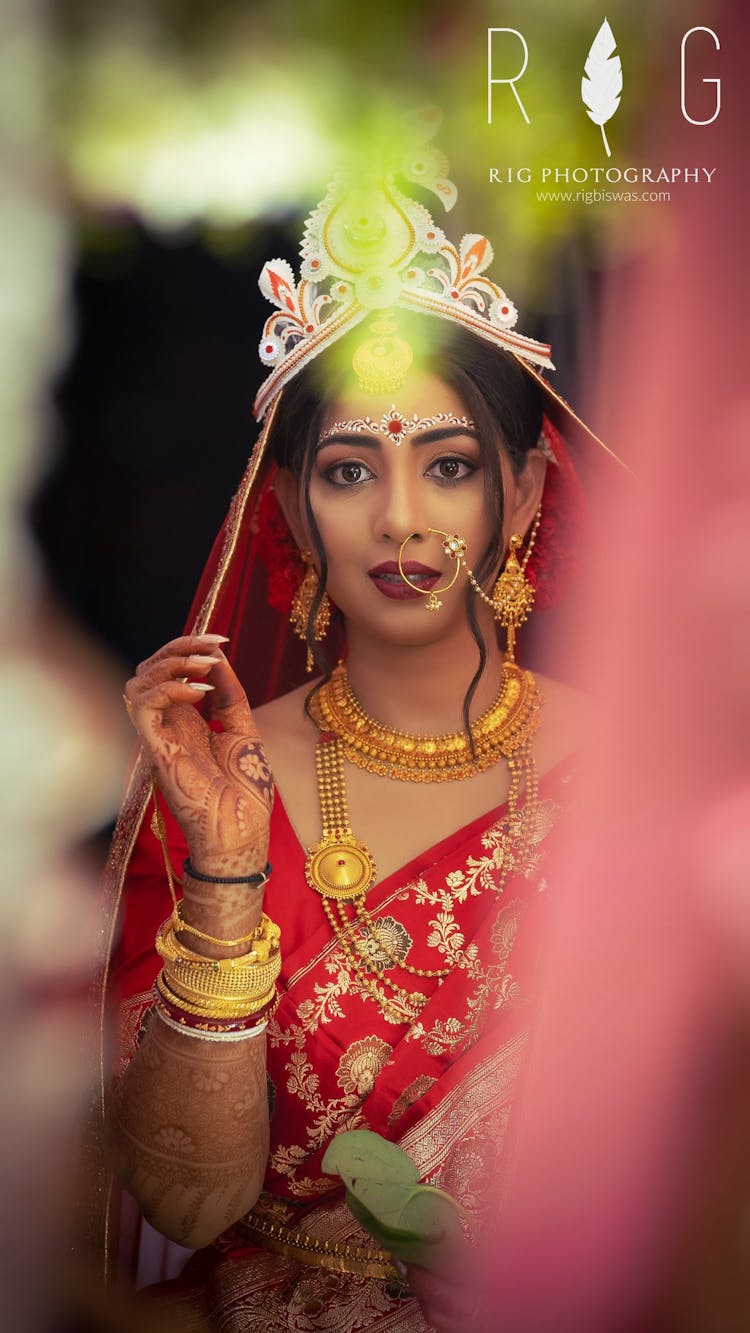 6. Silver Nath For An Extraordinary Look
If you are getting bored of wearing gold or Kundan Nath design then here is an alternative for you. A silver Nath with a floral design is something unusual and delightful to watch. Our lovely bride has worn a Silver Nath which is providing her a graceful look. Adding a hint of silver to your wedding look is a trending choice made by modern brides.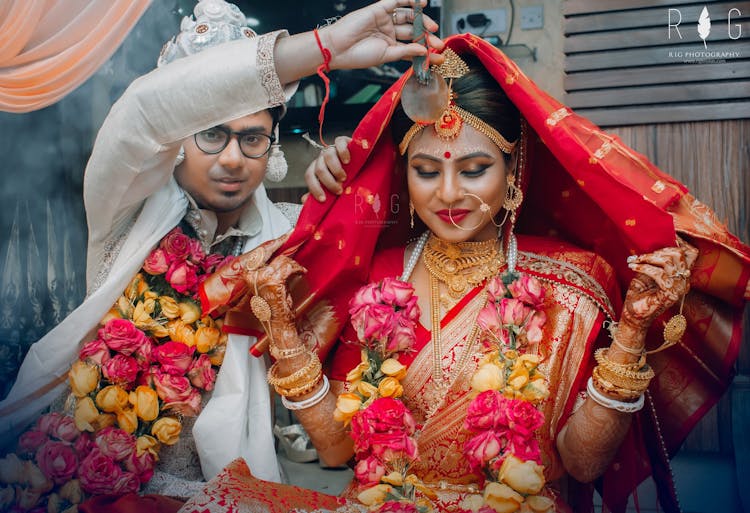 7. Gold Nath For Conventional Look
When it comes to wedding jewelry gold ornaments are the first choice made by brides. Even modern brides are also fascinated by the unique and stylish wedding gold nath design. This pretty bong bride has won our hearts with her astounding bridal nose ring. The intricate design on her Bridal Nath creates a mesmerizing look.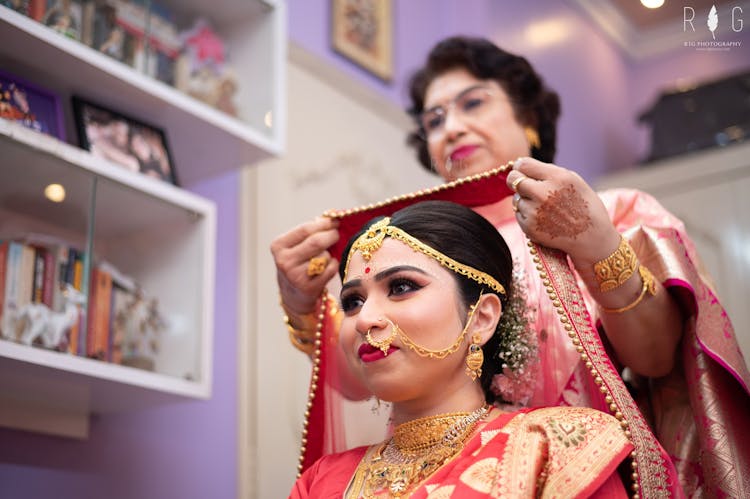 8. Royal Nath Design Speak Volumes About Your Regal Charm
Once you have added a Rajputi nose ring to your trousseau, you become sure about your gorgeous looks. This heavy nose ring can complement your luxurious jewelry and designer outfit. This royal wedding jewelry for bride offers you a maharani-like feel on your big day.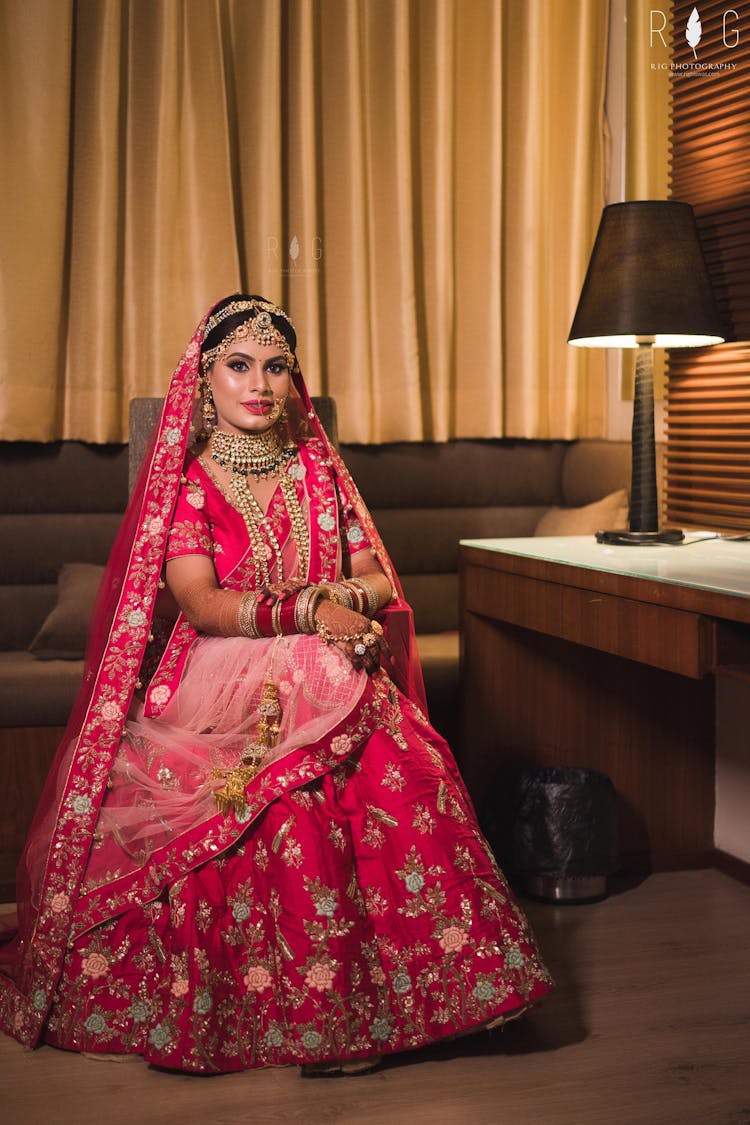 9. With Eye-Catchy Pearl Hangings
The radiant beauty of pearls can make you fall in love with this attention-grabby Bridal Nath. The dainty pearl hangings attached with a golden ring exude an irresistible charm. It can make you an OTT bride on your special day. Don't you think that this elegant Bridal Nath is too hard to ignore?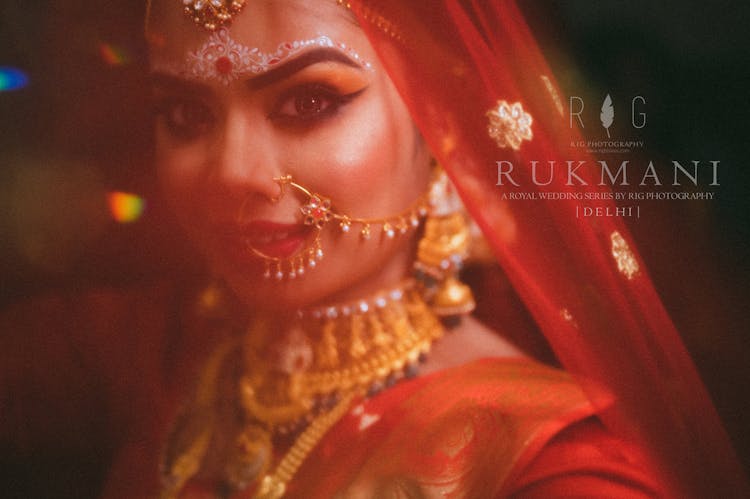 10. An Oversized Dramatic Gold Nath
This bridal nose ring is perfect for brides who want to add a dramatic touch to their wedding look. This bride has proved how adding an oversized Gold Nath can elevate your bridal look. The unique design of this Bridal Nath creates a classy effect in bridal portraits.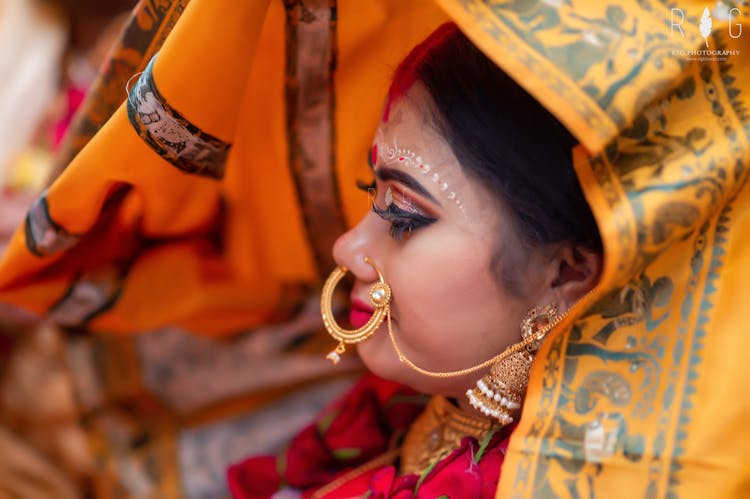 11. Graceful Glow Of Kundan Nath
Kundan is the most precious stone made of uncut diamonds. A Kundan nose ring looks surreal on a quintessential bride. The sparkling sine of this uncut diamond will provide you with a rich feeling. The best part about this Bridal Nath is you can pair these nose ornaments with any type of ethnic outfit.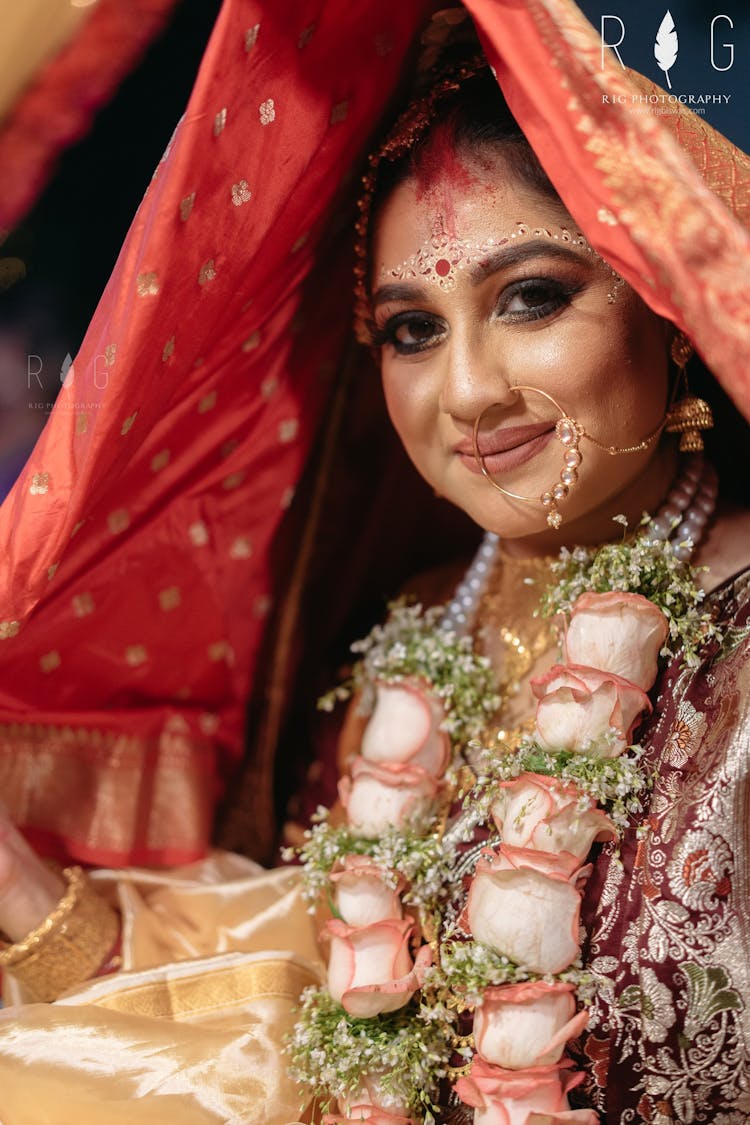 12. Multi Stringed Bridal Nath Designs
A multi-string bridal nose ring is the best option to wear on the wedding day. This bridal jewellery design can make you look like a real queen. This Bong Sundari has worn a multi-chain nose ring to to steal the limelight of her weddding.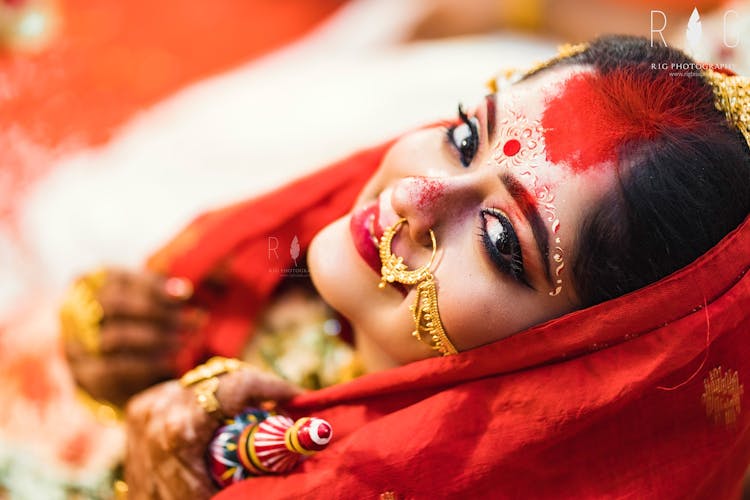 13. A Gold Nath Design With Emerald Work
Another stunning option for brides is a gold nose ring adorned with precious emerald. How many votes will this bride get for her captivating bridal look? Her gold and emerald bridal nose ring is the main highlight of her facial charm. Her stunning eye makeup and jewelry design are grabbing our special attention.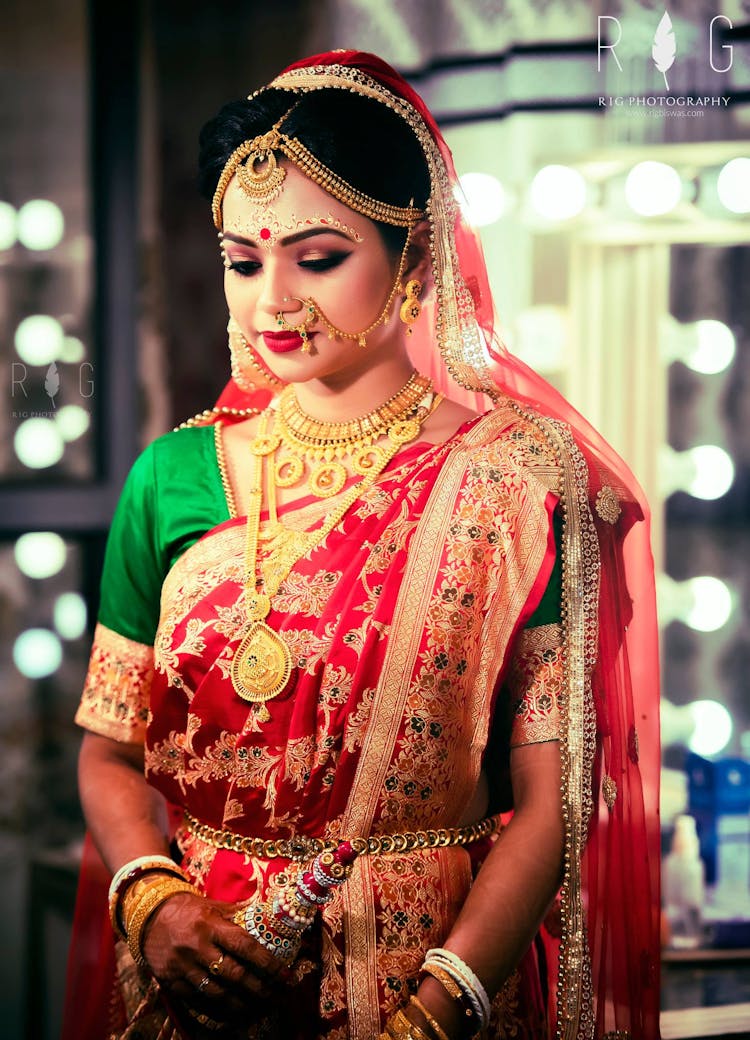 14. Delicate & Charming Floral Nath
Looking for latest nath designs for bride? Why not have a look at the delicate and charming floral nose ring. We all know that floral jewelry is the latest trend to flaunt your Pre-wedding look. A bridal nose ring decorated with dainty flowers is a heavenly match for pastel lehenga.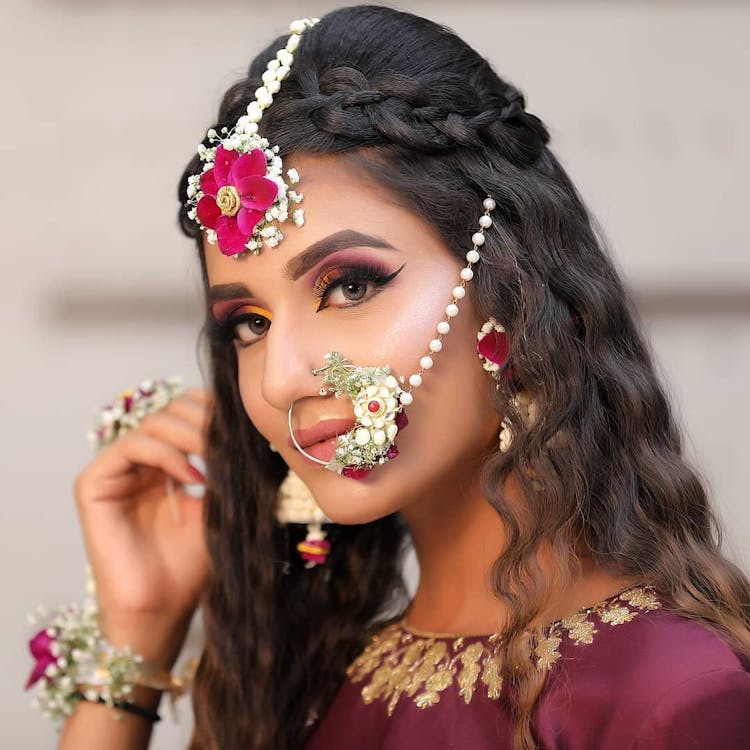 15. Marathi Nath Design For An Unusual Wedding Look
A Marathi Nath or Punjabi Laung is a similar kind of bridal nose ring. This small stud can bring everyone's attention to your beautiful face. This type of Nath design is a perfect match for the traditional silk saree. You can choose this nose ring for your attractive post-wedding look.