How To Select Photos For Wedding Album In Just A Few Minutes!
Want to know how to select the photos for the wedding album in a few seconds? Let's make your life easier by sharing tips for making a stunning wedding album.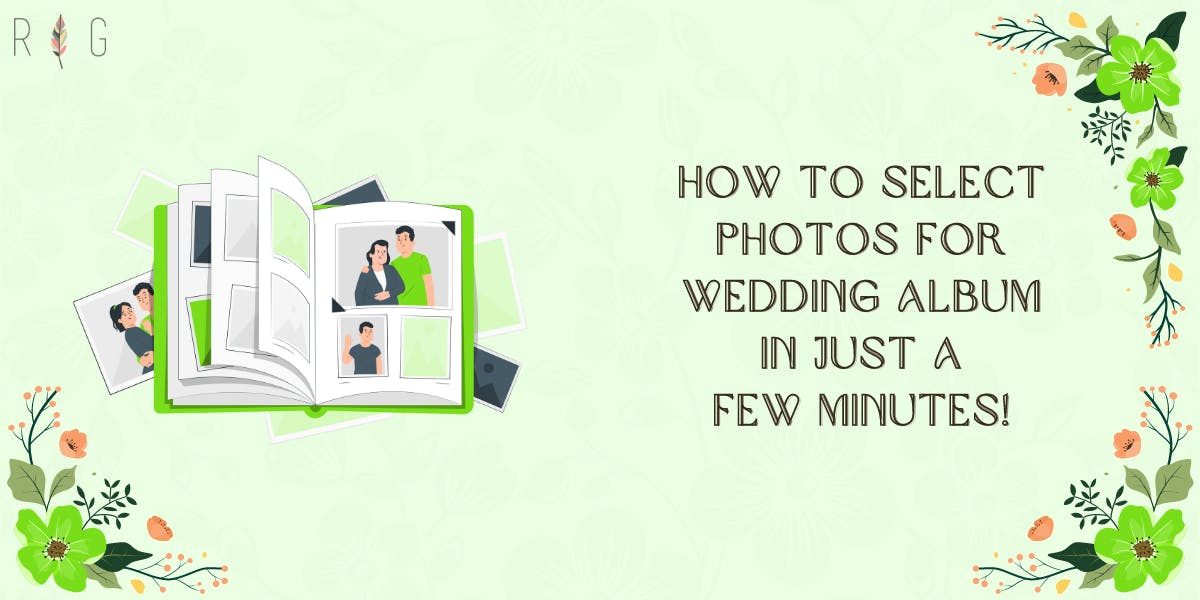 The wedding album is a treasured reminder of the special day that two people share. It is very essential to select photos that will capture the true essence of the wedding. This task is often easier said than done, as there are so many options to choose from. And it requires careful consideration of what moments to include, and how to best display them.
Being one of the reputed wedding photographer in Kolkata, we've met many couples who find difficulty in selecting the best wedding photos. We understand your pain of choosing the best wedding images out of a hundred when you already have a lot of areas to focus on.
It is an overwhelming process but can be done easily with the right approach. You must choose photos that carry the essence of your wedding.
We would usually suggest you include shots of the bride and groom, family, and friends that portray your wedding journey. Here we are sharing a few important tips on how to select photos for wedding album.
Read this blog to create your marriage photos album spectacular and beautiful.
1. Start With The Detail
Every wedding has some special elements that make the event more unique and special. Be it your invitation card or ceremonial elements you can include these images in your wedding book album. These special items make a wedding album more creative and beautiful.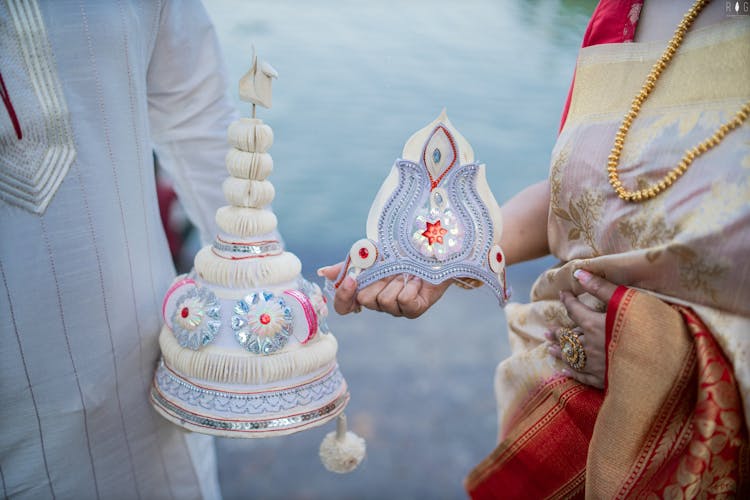 Recommended: Top 14 Trending Couple Outdoor Photoshoot Ideas
2. Getting Ready Pictures
Looking back at your wedding moments provides you with a special feel. And it becomes more wonderful when you see those getting-ready shots of your special day. Your wedding look of yours reminds me of how stunningly beautiful you were looking. Such amazing pictures deserve to be added to your wedding photo album book.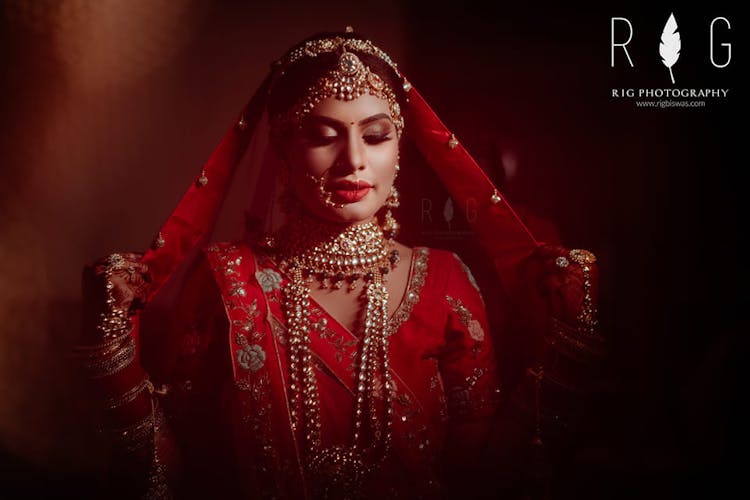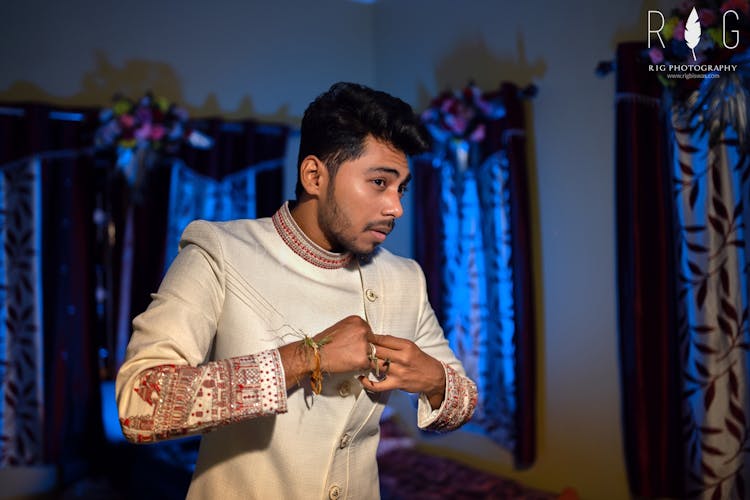 Also Read: 15 Simple Cake Design Ideas For Engagement Ceremony
3. Wedding Festivity
Well, these are the frequently seen wedding images that pop up in a wedding album. These are one of the best wedding photography ideas that tell a beautiful story of your wedding day. A good Kolkata wedding photographer is an expert in capturing the joy and festivity of the wedding day perfectly on frames.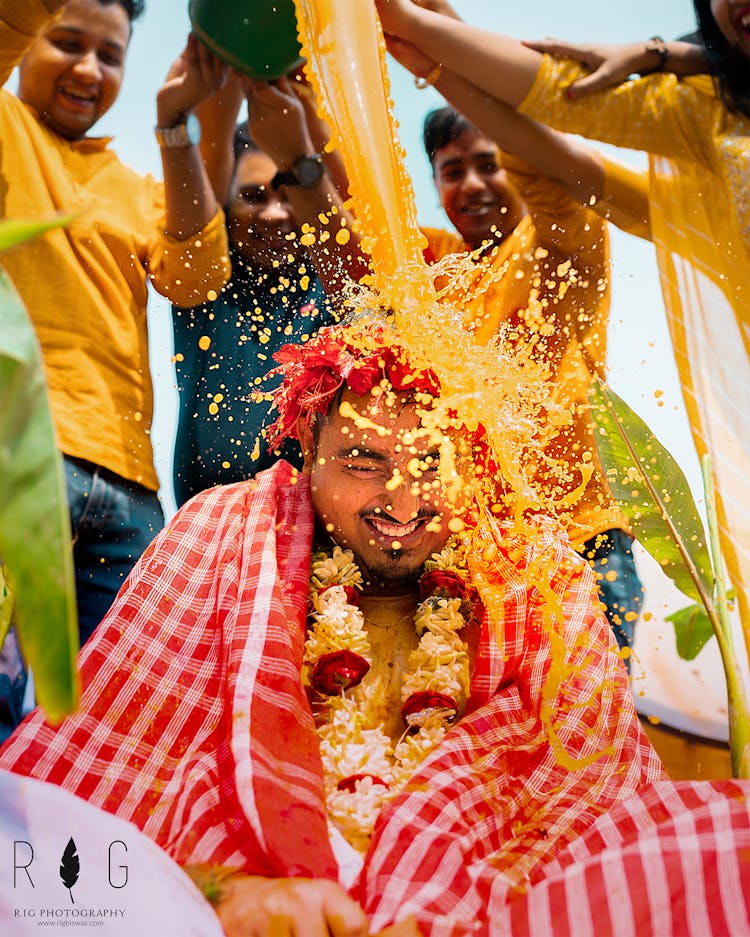 See More: Trending Reception Look For Bride In Saree
4. Pre-Wedding Pictures
Pre wedding couple images are a must to be included in your wedding album. These pictures can define your love story like a fairy tale. And it reminds you how was your relationship in the early phase. Silhouettes, night shoots, or even a simple romantic walk can create an amazing wedding memory.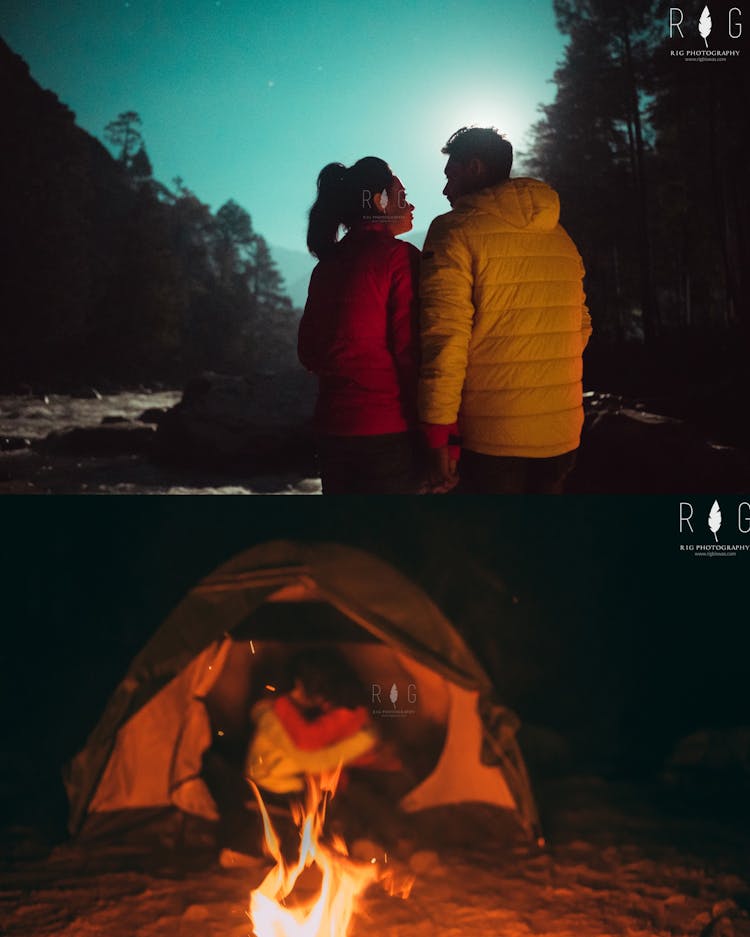 5. Family Portrait
The wedding album and the photographs are the only tangible reminder. Family portraits are a great way to remind you of the day and they are a great way to involve your friends and family. A perfect family portrait captured during the wedding photoshoot reminds you of the lovely moments you spend with them.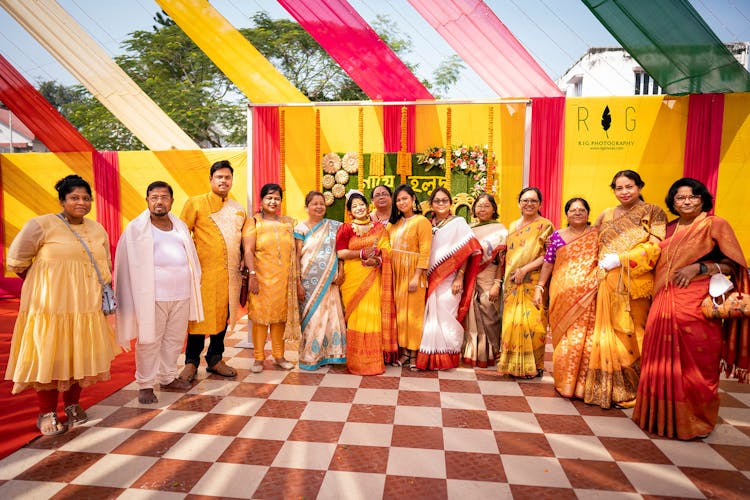 6. First Glance Of Couple
Wedding albums are one of the most important investments you'll be making. So you must make sure that you have the best chance of ending up with great shots. The first romantic glance of couples captured at a wedding are the most beautiful wedding photo album ideas that will leave you speechless.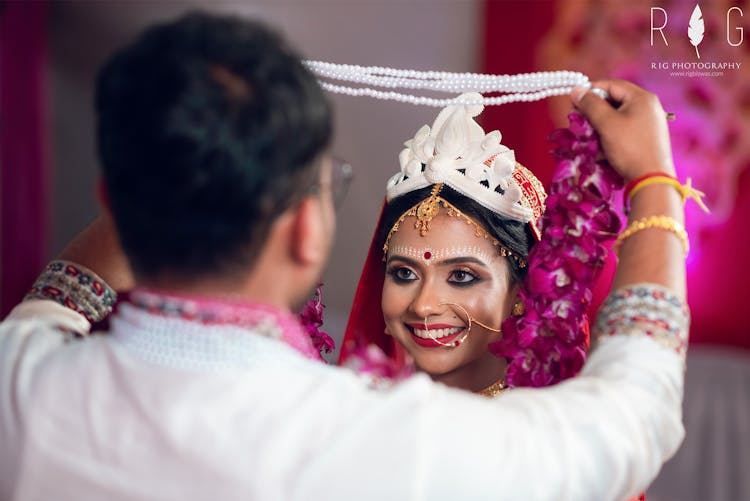 7. Candid Moments
A wedding album is a reflection of you and your event. And what could be more amazing than having candid couple shots included in the wedding photography? Candid pictures of the couple always make a great addition to the wedding album. The raw emotions captured through the lens result in cute and heartwarming wedding couple photos.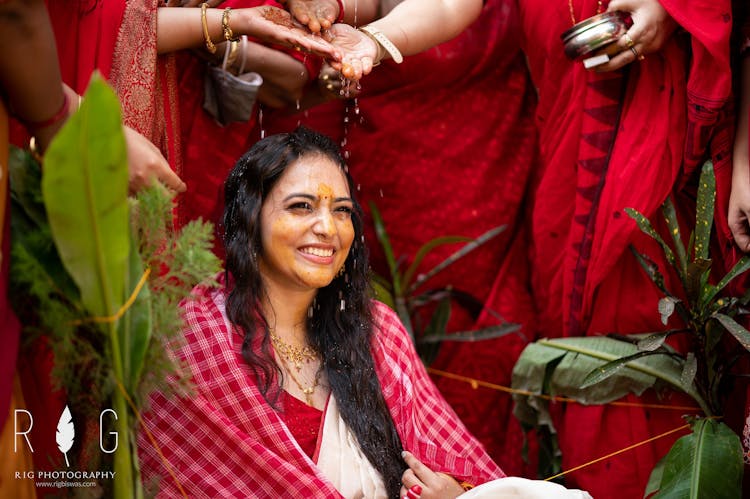 8. Wedding Outfit
Capturing unique shots of wedding outfits is a new trend seen in recent Indian weddings. Few classic shots of the bride or groom's attire when added to a wedding picture album, contributes to the story of the wedding day. These creative wedding images become the highlight of your wedding photography album.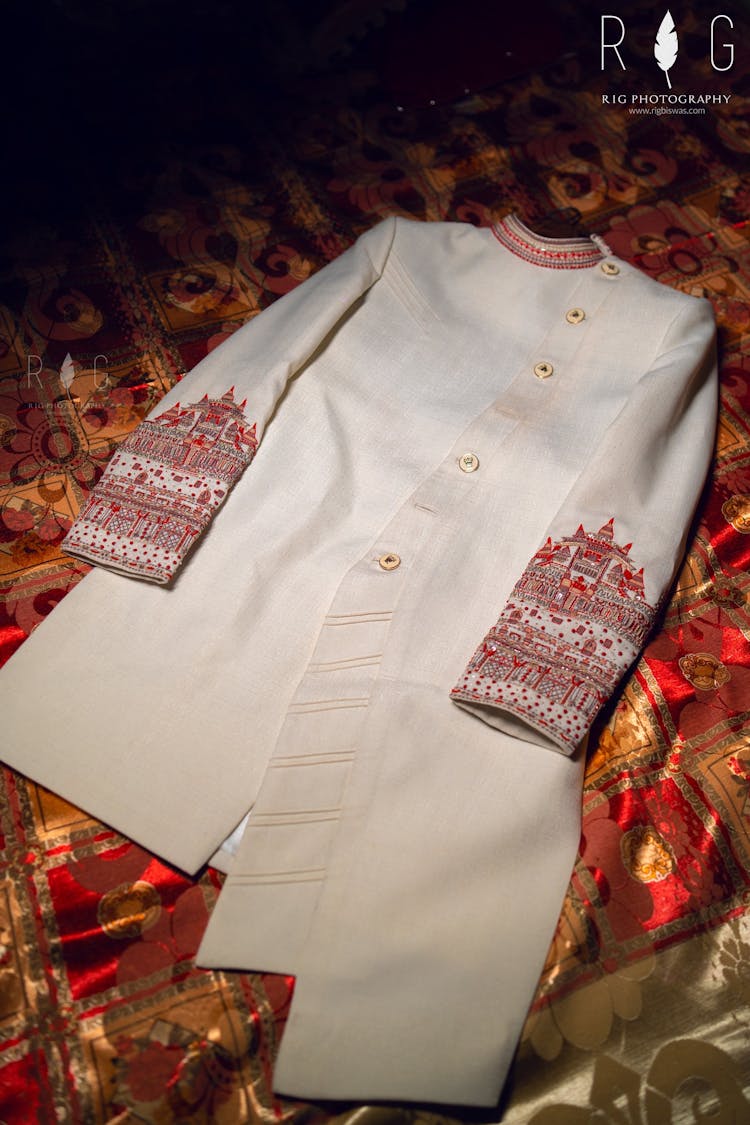 9. Wedding Venue
Having a picture of a wedding venue is important for the bride and groom. It reminds them of the place where they had tied the knot and solemnize their wedding. Such pictures will be treasured keepsakes that you will love to share with everyone.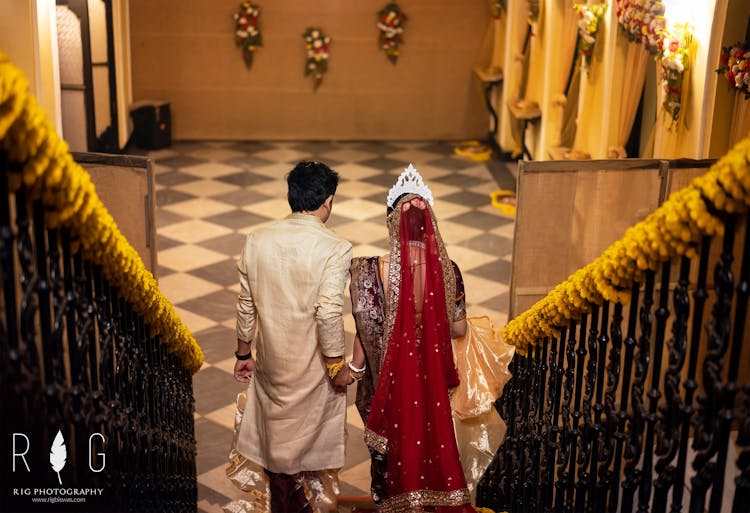 10. Wedding Décor
Also, include images of your spectacular wedding decor in your wedding album. Wedding days are beautiful, especially when you have the perfect decoration. A wedding couple photo shoot with a backdrop of venue decoration will provide the most magical picture that should not be missed at all.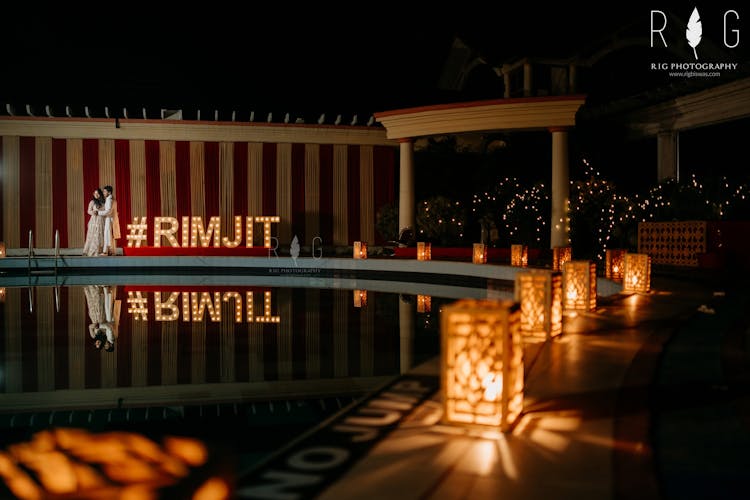 11. Fun Moments
Certain funny things happen at every wedding. Some of the funny moments may be the weird couple photos, the crazy dancing, and the weird laugh that adds humor to the wedding album. These pictures can make you roll on the floor laughing even after years of marriage.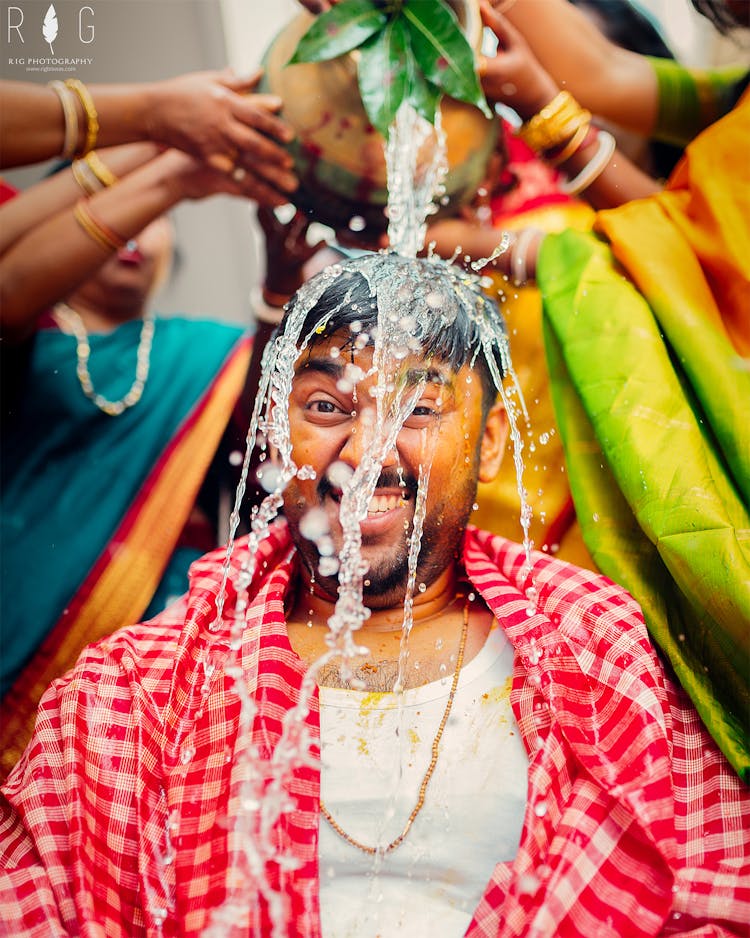 12. Bridal Entry
Bridal entry shots are one of the best wedding photo ideas that look so surreal. It can provide you with the most spectacular bridal look images and memories of walking down your wedding aisle. It can be a pleasing moment to include in your wedding day photo album as the sweetest memories.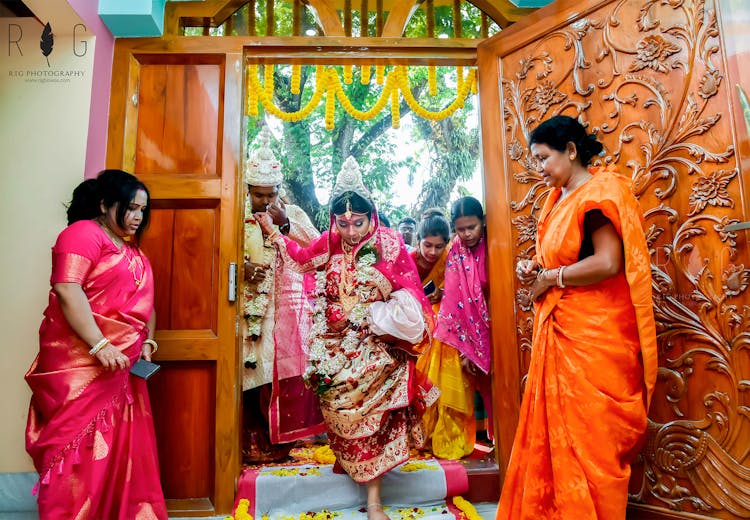 13. Wedding Ceremony
Ah, here come the most enchanting pictures of your wedding day! The wedding ceremony pictures are the most important part of your wedding album that defines a picture perfect wedding. Choose pictures of Sindoor Daan, Jai mala, or Vidaai to depict your wedding story beautifully.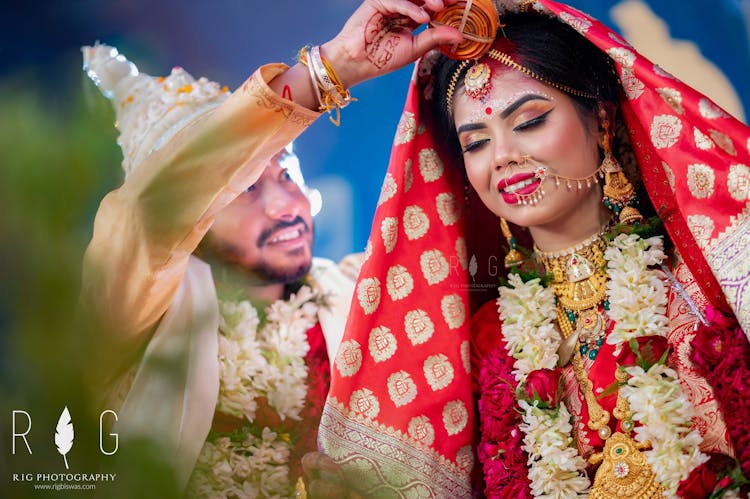 14. Reception Pictures
How can you miss those romantic moments of your wedding reception? Wedding couple pictures captured at their post-wedding event turn out to be the most beautiful memories of their life. It's the first time when they stand together as a couple and celebrates the joy of being one. Hence, you must select these pictures for your wedding album.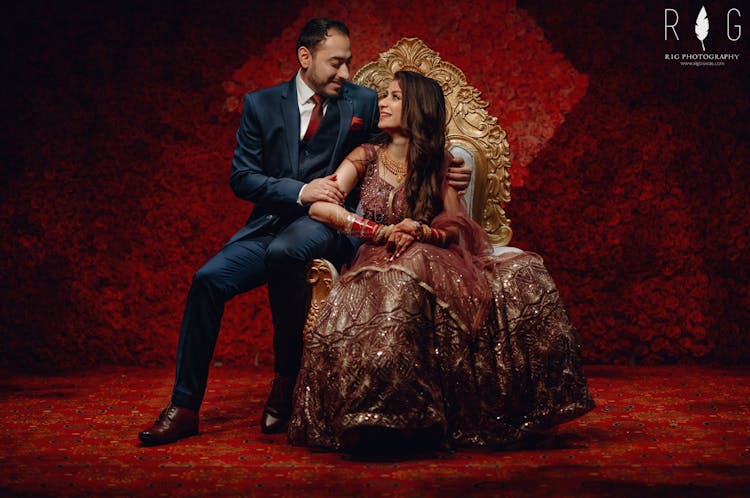 Conclusion –
We hope that these ideas will help you to choose the best photos for your marriage photo album. Please don't hesitate to contact us if you want further assistance in planning your wedding photography.