An Exemplary Traditional Sikh Wedding Photography
The colorful and extravagant – Sikh wedding produces a joyous ambiance and which needs to be captured in sparkling photo frames of golden memories. Let our highly trained and passionate photographers handle your special occasion to create a stunning storybook album.
Fun-filled Sikh weddings are lengthy affairs of wedding rituals celebrated for a couple of days. Celebration of this extremely special union of love can be made splendidly with excellent cinematography and talented photographers of the Rigbiswas team.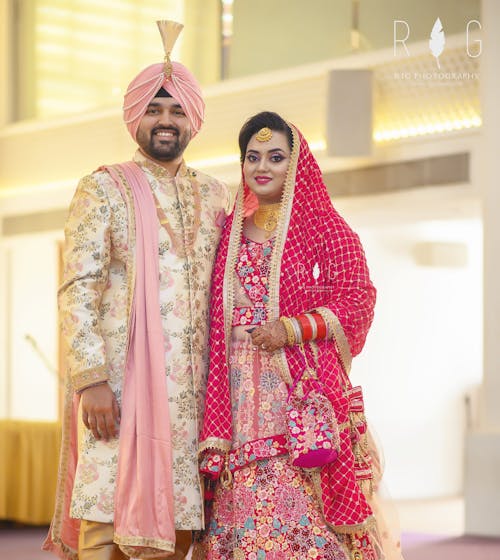 ABOUT SIKH WEDDING
Sikh culture is an integral part of our diverse Indian culture. Sikh weddings reflect its rich cultural traditions in an extremely impressive way. The vivacious ceremonies of this beautiful wedding are not only made for the bride & groom but also meant for the entire family. This larger-than-life event is a visual treat for the eyes. Be it a Mangni, Akhand Paath, joyous wedding rituals like Sangeet, or luscious wedding food, our experienced wedding photographers transform your wedding emotions into high-quality memories. We believe in bringing out the true essence of a traditional Sikh wedding by providing an artistic touch to make it a cheerful moment.
WHY US FOR SIKH WEDDING?
VALUE FOR MONEY
We offer the most budget friendly photography and videography services with best quality and satisfaction.
AWARD WINNER
Your moments will be captured by the recognized professionals so you are in safe and skilled hands
MOST EXPERIENCED
We are in this business for a long. So, with our unmatched expertise, you will get the picture-perfect frames.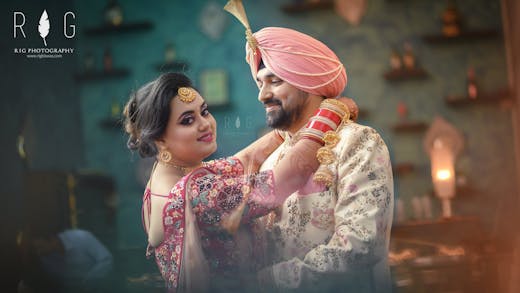 WEDDING FILMS
Videography can add a dramatic feel to your wonderful wedding moments. Our video professionals will provide you with high-quality videos that will be a treasure of everlasting memories on your new journey of happy married life.
Our team is at your service to crystallize your golden moment into a stunning wedding documentary.
View All Films
We provide the Best
Sikh Wedding Photography
Unleash Sikh Wedding Splendor: Book Our Exceptional Sikh Wedding Photography Services Today! Discover diverse packages with the finest, versatile wedding photographers.
Our Wedding Photography Works
Throughout our years of expertise, we have covered lots of traditional Bengali weddings with modern cultural touch. Our large portfolio beautifully tells our success story.
Get The Best Sikh Wedding Photography
We have photographers and videographers to give your wedding album and wedding video the complete cinematic feel.
Other Photography Services
Along with Sikh photography, we have a versatile team to perfectly capture community weddings and fulfil the requirements to make your dream wedding come true!
Marriage is a lifetime bond that gifts us a soul mate. Christian marriages are known for their simplicity and elegance.
You will get the frames of real happiness and flow of emotions with our most demanded candid wedding photography.
Latest Photography Blog Posts
Here's a log of our explorations, that we love to share with you!