Enrapturing Corporate Photography Services in Kolkata
Get Ready to Venture Out on Our Amazing Corporate Photography Services in Kolkata. Capture Your Best Moment and Thank Us Later!
Rig Biswas is a Professional Corporate Photographer That Gives You Affordable Pricing. Let's Dig in Together and Start Capturing Your Best Moments!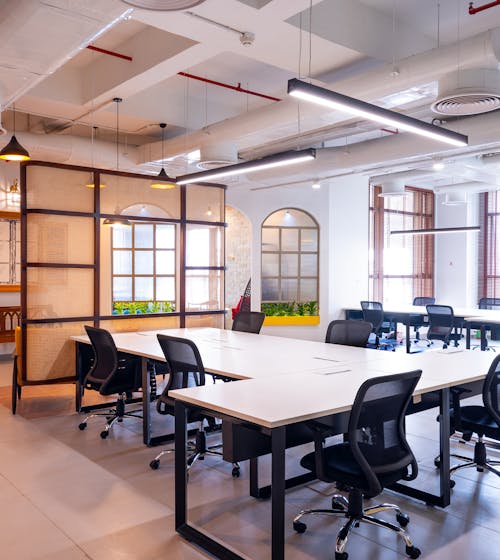 About Corporate Photography
Welcome to Rig Biswas Photography, your one-stop objective for remarkable corporate photography services in Kolkata. We know how important it is to present your business visually professionally and appealingly. Rig Biswas is a  corporate photographer in Kolkata who has expertise in conveying remarkable symbolism that features the quintessence of your organization, its qualities, and its kin.
Whether you need professional headshots in the form of Kolkata Corporate Photography for your executives or coverage of a commercial event, Rig Biswas has experience in providing you with world-class Corporate Photography Services in Kolkata.
Why Choose Our Corporate Photography In Kolkata?
VALUE YOUR TIME & MONEY
Efficiently capture corporate moments, delivering value through prompt service and competitive pricing.
PROFESSIONAL EXPERTISE
Transforming each shot into a masterpiece, leveraging our expertise in composition, lighting, and narrative.
HIGH-QUALITY IMAGES
Utilizing cutting-edge equipment and techniques, we deliver superior quality images for your corporate needs.

Captivating Corporate Videos
At Rig Biswas Photography, we offer proficient corporate photography benefits that catch the substance and impressive skill of your business. Our talented photographer has honed his skills in the art of producing captivating images that highlight the achievements, culture, and brand of your company. 
We provide outstanding results whether you require high-quality headshots, corporate videos, group shots, or coverage of corporate events. We ensure that our photographs reflect the values of your organization and tell a captivating visual story with a keen eye for detail and an ability to comprehend your specific requirements. 
View More
Start Capturing Memories With the best
Corporate Photographer
Don't let your beautiful and memorable moments fade away! Capture them now by connecting with our corporate event photography services in Kolkata now
Why Choose Our Corporate Photography Services in Kolkata?
At Rig Biswas Photography, he offers extensive corporate photography administrations in Kolkata, intended to meet the different requirements of organizations. Whether you require corporate headshots, the inclusion of corporate occasions, or expert business pictures, he takes care of you.
OUR CLIENTS TESTIMONIAL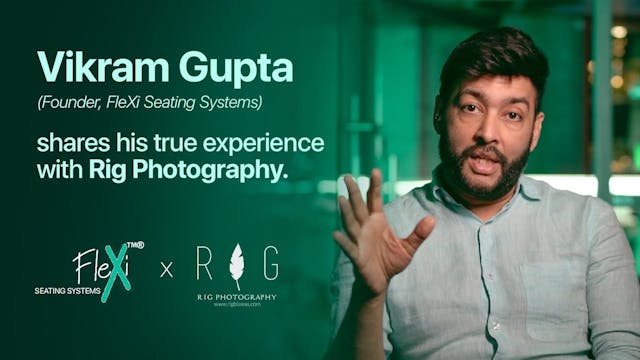 Explore Our Other Photography Services in Kolkata
Rig Biswas is knowledgeable in the craft of catching convincing visuals other than professional corporate headshots that have an enduring effect. We tailor our photography services to meet your specific needs.
Book a Session With the Most Talented Corporate Photographer in Kolkata and Capture Your Unforgettable Memories!
Bookmark your celebrations with our remarkable corporate photography services in Kolkata so that you cherish them lifelong. 
Explore Our Corporate Photography Services in Kolkata
Rig Biswas is knowledgeable in the craft of catching convincing visuals that have an enduring effect. We tailor our photography services to meet your specific needs because we know that every business is different. Our aptitude lies in making outwardly dazzling pictures that mirror your impressive skill, corporate culture, and brand values.
1. Corporate Headshots: Establishing a Strong Connection
Corporate headshots are fundamental for laying out an expert picture and establishing a long-term connection. We're adept at taking memorable headshots for businesses that project confidence and competence. We ensure that your professional identity shines through in headshots for your website, LinkedIn profile, or marketing materials.
2. Corporate Occasion Photography
Corporate photographers know excellent great ways to show off your brand, interact with customers, and celebrate successes. Our Kolkata corporate photography services guarantee that every detail is captured on camera. We catch the embodiment of your corporate get-togethers, workshops, gatherings, and item dispatches, conveying excellent pictures that deify the event.
3. Portraits of Professional Businesses: Displaying Your Group's Devotion
Intrigue clients and partners with proficient business representations that feature your group's commitment and skill. Rig Biswas, as a great corporate photographer in Kolkata, has a sharp eye for catching legitimate pictures that mirror the character and incredible skill of your representatives. These pictures act as strong resources for promoting materials, organization sites, and yearly reports.
4. Corporate Photography Administrations Valuing
We figure out the significance of straightforwardness, particularly about valuing. Our Corporate Photography Services in Kolkata are priced affordably to provide an excellent return on your investment. Reach us today for itemized estimating data customized to your particular necessities and to understand our corporate photography pricing.
Frequently Asked Questions 
1. How much does Kolkata-based corporate photography services cost?
The scope of a project influences the price of Corporate Photography Services in Kolkata. Please get in touch with us for customized corporate headshot pricing or any other quote.
2. What is the time required to circle back for getting the altered photographs?
The time required to circle back for altered photographs is regularly within one to fourteen days, contingent upon the intricacy of the venture and the number of pictures.
3. Outside of Kolkata, do you provide services for corporate photography?
Indeed, we are free to give different types of corporate photography administrations beyond Kolkata also. For further discussion, please contact us with your location details.
4. Can corporate videos be recorded for use in online marketing?
Absolutely! We have practical experience in making recordings of corporate videos that are custom-made for web-based advertising stages, assisting you with really imparting your message to your interest group.
5. What kinds of business gatherings do you cover?
We cover a wide range of corporate events, including product launches, conferences, seminars, trade shows, company celebrations, and more.
6. How do I schedule a photo session with Rig Biswas for my company?
To plan a corporate photography meeting, essentially connect with us through our site or contact subtleties. We'll be glad to examine your necessities and set up a helpful date and time.
7. Can you accommodate corporate events on a large scale?
Indeed, we have insight into dealing with enormous scope corporate occasions and can give a group of picture takers to guarantee thorough inclusion.
8. Can you assist with the makeup and styling of corporate headshots?
Although we do not offer in-house styling and makeup services, we can recommend skilled corporate photography-focused professional stylists and makeup artists.
9. Do you offer correcting administrations for corporate photographs?
Indeed, we give proficient modifying administrations to improve the general nature of the photographs, guaranteeing that they look clean and proficient.
10. Can you provide copies of the photographs in both digital and printed format?
Yes, we provide print-ready copies of the photographs for use in marketing materials or office displays as well as digital copies for use online.
11. What separates Rig Biswas from other corporate photographers in Kolkata?
Rig Biswas stands out because he is dedicated to excellence, approaches each project individually, pays close attention to the smallest of details, and can capture the distinct essence of each client's brand.
12. Could you at any point oblige last-minute corporate photography demands?
Even though it's best to get in touch with us in advance to make sure we're available, we know that sometimes you need something right away. When possible, we will try to accommodate last-minute requests for offering you our corporate photography services in Kolkata.
Latest Photography Blog Posts
Here's a log of our explorations, that we love to share with you!