Top 13 Trending Pre-Wedding Shoot Poses Ideas For couples
Celebrate the beginning of your love life by preparing for a mesmerizing Pre-wedding photoshoot. Here is the list of the most amazing pre-wedding poses for the couple.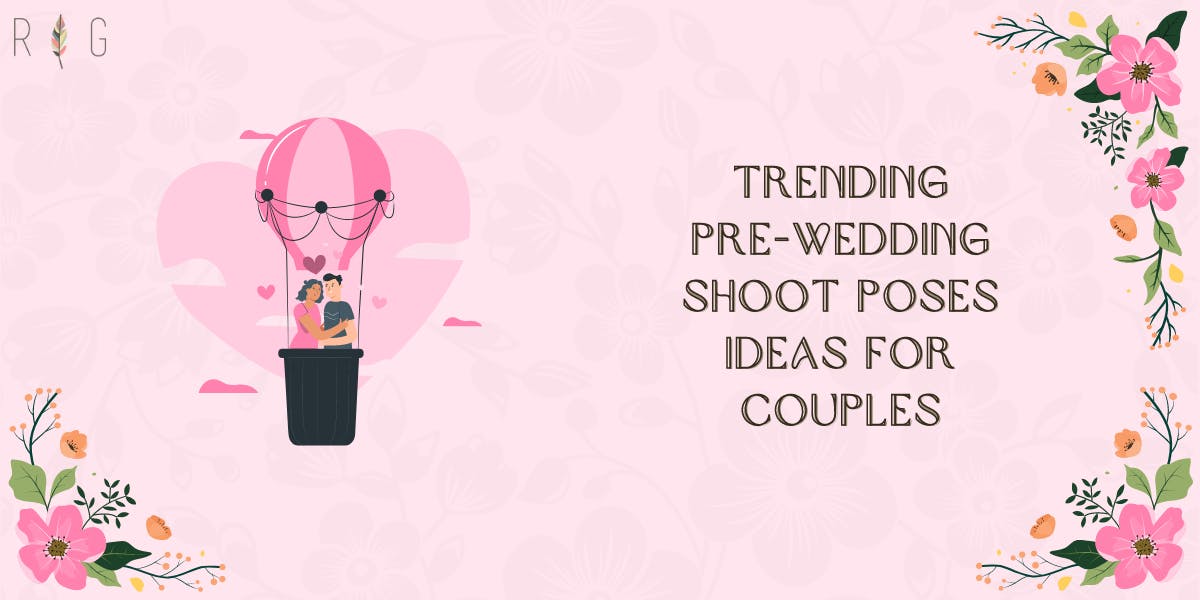 A pre-wedding shoot makes your wedding more beautiful and memorable. Nowadays couples are realizing the value of capturing the most beautiful moment of falling in love right before they get together for a lifetime. Couples become very excited to plan a perfect pre-wedding photo session. This engagement shoot not only needs a good location t cover your background, but also requires beautiful attire and some wonderful camera poses. A good photoshoot also needs a creative touch. And you can add this creativity with a perfect pose. Today, when the pre-wedding shoot has become the new wedding norm, you will get numerous options for an ideal pose. But you must only choose the latest and best one to create that magical moment.
We, one of the best wedding photographers in Kolkata, have listed some of the Trending Prewedding photo Shoot Poses Ideas.
1. Made For Each Other Pose
         Falling in the arms of your loved one is the most beautiful moment. This pose clearly reflects your love for each other. Holding the bride in arms is an iconic pose in many Bollywood movies. Exchange your loving sight and create the magical moment for a beautiful and passionate pose. This couple has some truly inspiring couple goals. This is one of the most popular and dramatic couples of photoshoot poses.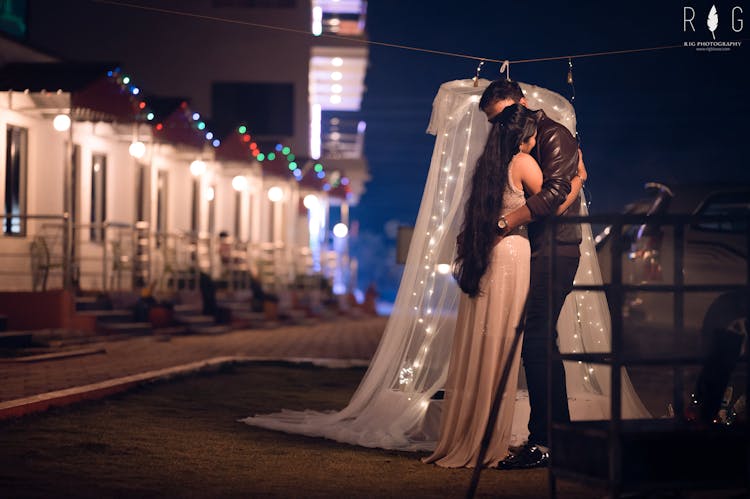 2. The Caring Forehead Kiss Pose
A small kiss on the forehead marks your love and care for your partner. It is a beautiful way to express to your soul mate how much value they have in your life. This is an everlasting pre-wedding pose that will create a beautiful memory. This lovely shot will surely make you smile forever.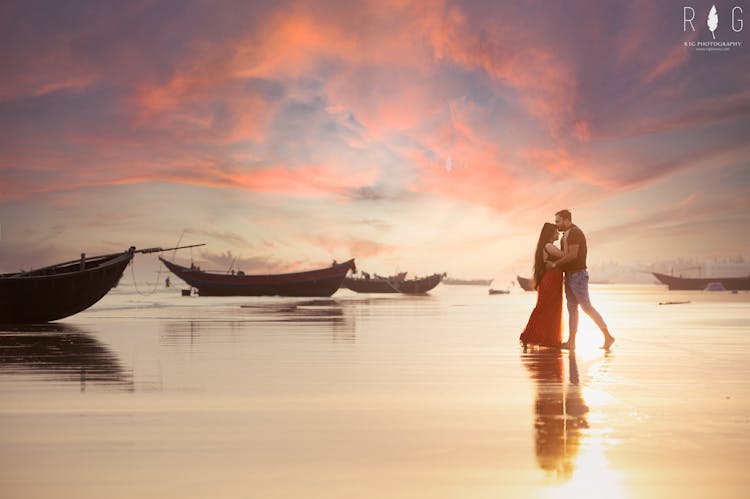 3. Absolutely Romantic Holding In Arms Pose
If you want to attain an utterly romantic pose then try this one. This simple under the sky is one of the awe-inspiring pre-wedding poses. Highlight your passionate love amid a beautiful lake. Let the romance begins and leaves the rest of the story to your photographer to make the magic happen.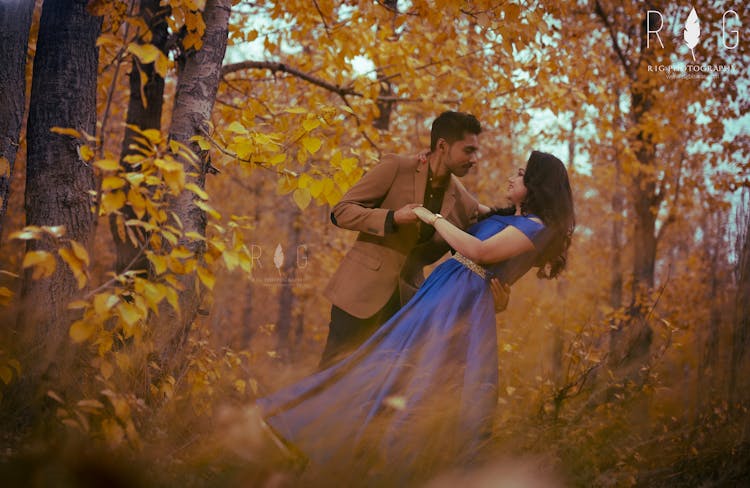 4. The Lavish Love Proposal Pose
A love proposal is always one of the most beautiful memories of life. You can take this shoot in an open or closed setting. Wearing an elegant piece of clothing with a serene background will do wonders for your photographic session. To get a perfect shot a guy can sit on his knees and propose to the bride with a wedding ring or roses. This is a very popular pre-wedding photoshoot style.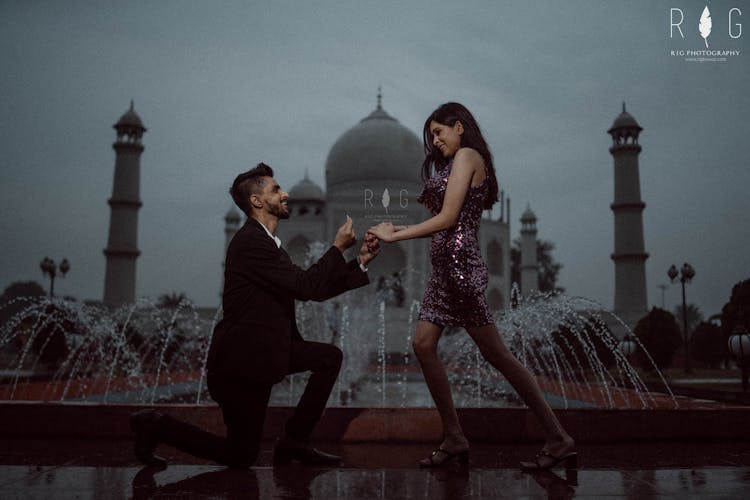 5. Love Birds Hand In Hand Pose
Hold each other's hands to showcase your never-ending love for each other. Take a moment to let your love shine in the candid moment. It is one of the most natural pre-wedding shoot ideas that couples opt for. The simplicity and beauty of this pose capture your emotional expression on your profiles beautifully.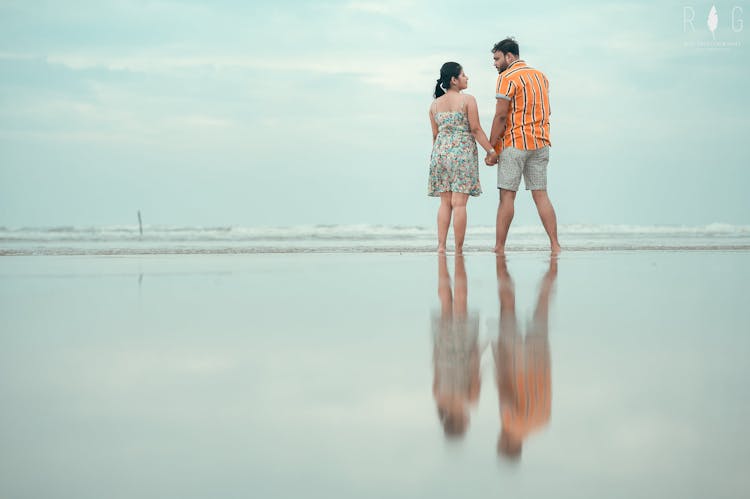 6. Embrace Your Love Pose
This passionate pose will remind you of many Bollywood movies. The guy embracing his girl in his arms is the most intimate pose. The connection between the couple creates an emotional bond. If you are not a shy couple then get ready for this stunning shot. Don't think about the light, cameras, and people around because this picture will be the perfect romantic moment that will get a special place in your wedding album.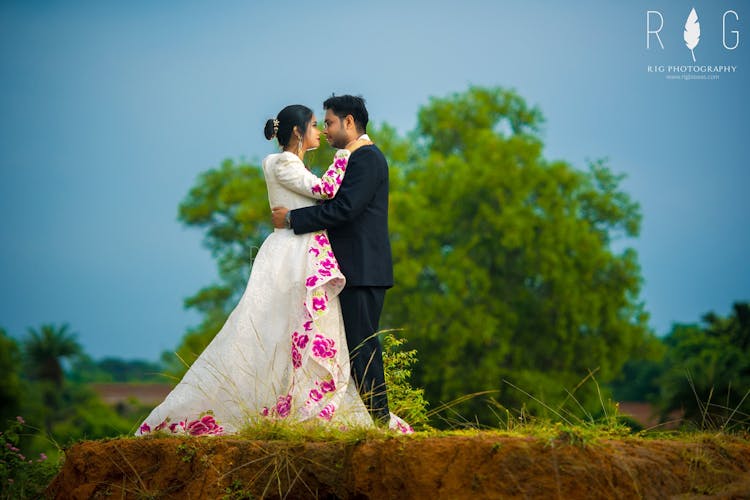 7. Fun-Filled Cutest Pose
If your traditional family doesn't allow you for the cozy poses then try the cuter one, just like this couple did. You can't deny the importance of cute confessions which always bring a smile to your face. You will definitely laugh at your candid picture for years after. Isn't this the cutest one? This pre-wedding photoshoot poses gives you happy pictures of your most precious moments.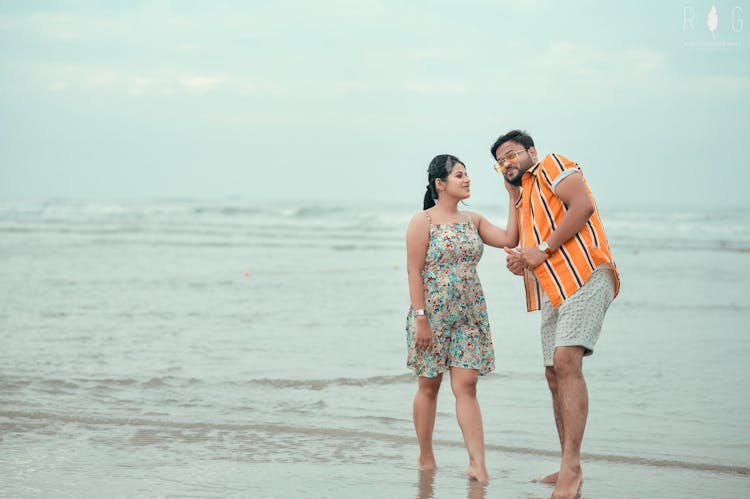 8. Heart Touching Follow Me Pose
This is one of the trending prewedding photo shoot poses which is very popular among couples. This mind-blowing post is ruling the social media world through its creativeness. A bride holding the hand of his partner and stepping forward looks amazingly beautiful. To get a stunning picture you can choose any popular pre-wedding location in Kolkata which will increase the beauty of this wonderful shot.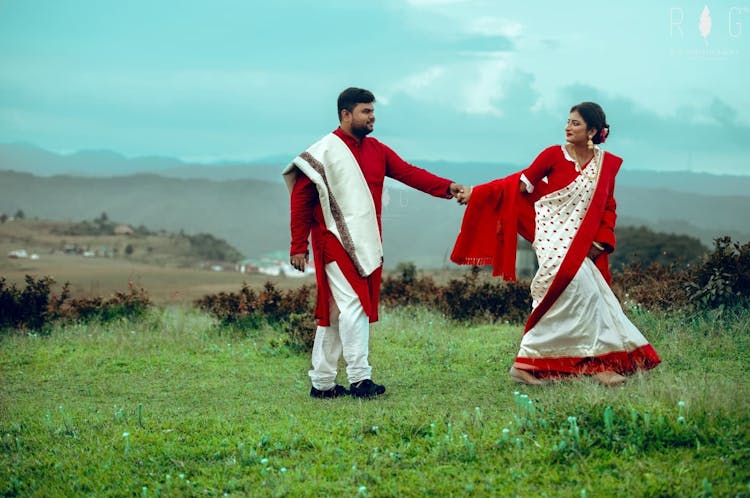 9. Romantic Pose At The Beachside
Planning a pre-wedding shoot on a beautiful beach is the most beautiful location to capture an intimate shoot. The serene blue water, open sky create an atmosphere of romance. A splash of blue gives you a perfect snapshot that will stay in your memory forever. This can be one of your most romantic pictures.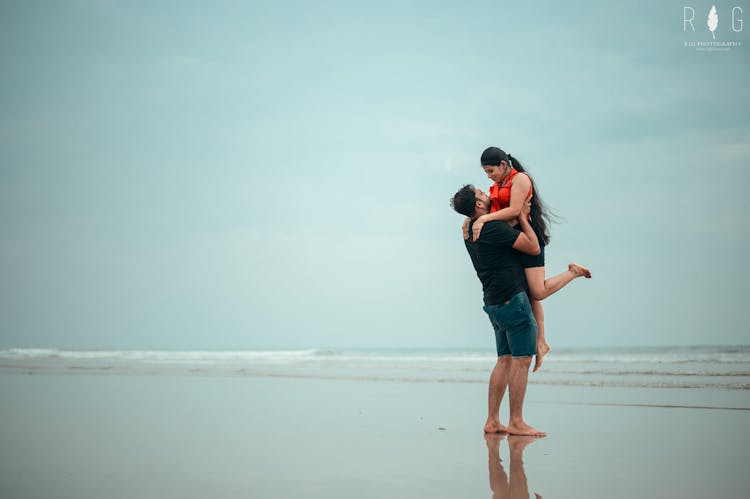 10. Beautiful Running Pose
Remember this cinematic pose inspired by a Bollywood movie? When the hero of the movie runs behind the actress what a legendary moment it is! You can actually make a wonderful story through your pre-wedding shoot. Believe us, this dreamy photoshoot would be like a picture from a fairy tale. You can shoot this impressive pose in the extreme desert.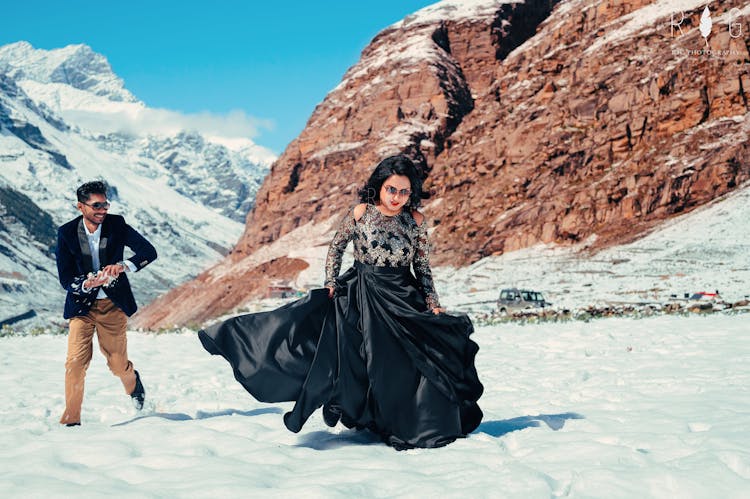 11. The Rainy Love Pose
There's nothing more beautiful and romantic than a rainy photoshoot. We learned from the legendary actor Raj Kapoor and Nargis that romance begins in the rain. A couple holding an umbrella together in the rain is an awe-inspiring pose. We must praise this couple for creating such a magical moment in their photoshoot.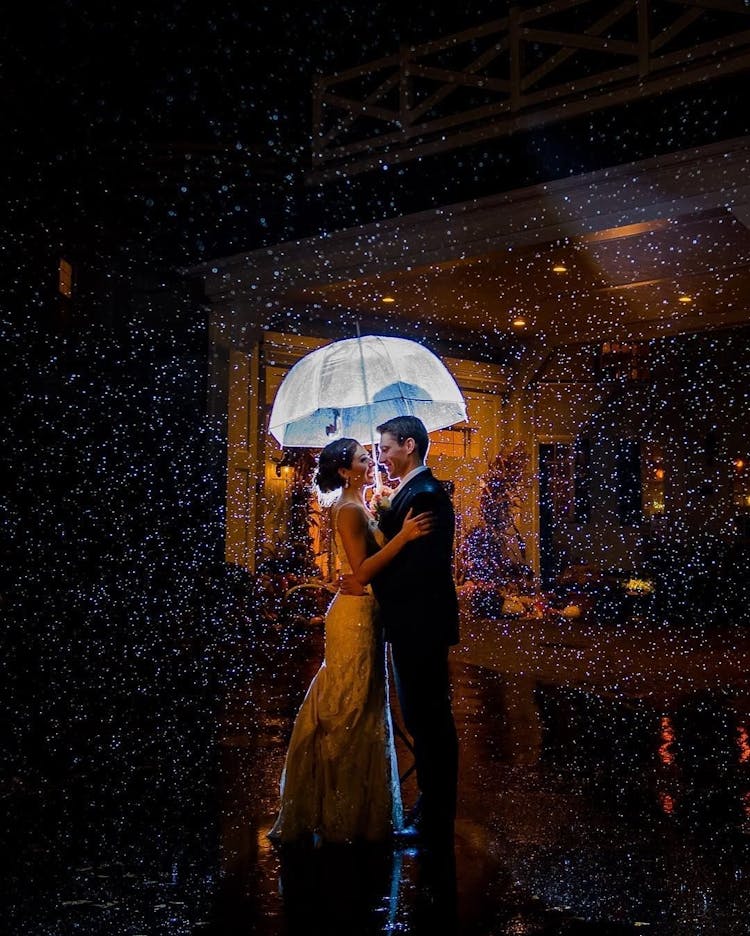 12. Legendary Titanic Pose
People loved the scene from the movie Titanic when Jack and Rose stood at the edge of a beautiful cruise spreading their arms. It is considered one of the most iconic and romantic scenes. Would you like to recreate such a magical moment with your partner? You can simply shoot this classic moment on a simple boat to express your love and simplicity.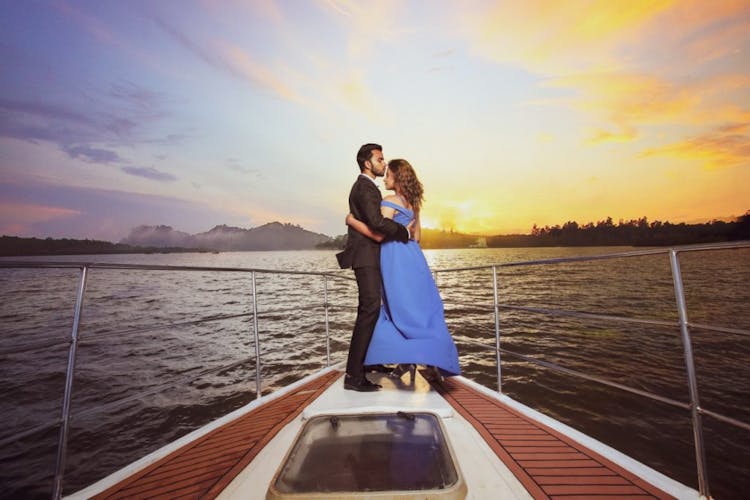 13. Twirling Dance Pose
This twirling dancing pose comes under the best pre-wedding poses for the couple. You can twirl your partner for a graceful and elegant picture. Looking into each other eyes while shooting this pose will bring your emotions into expressions.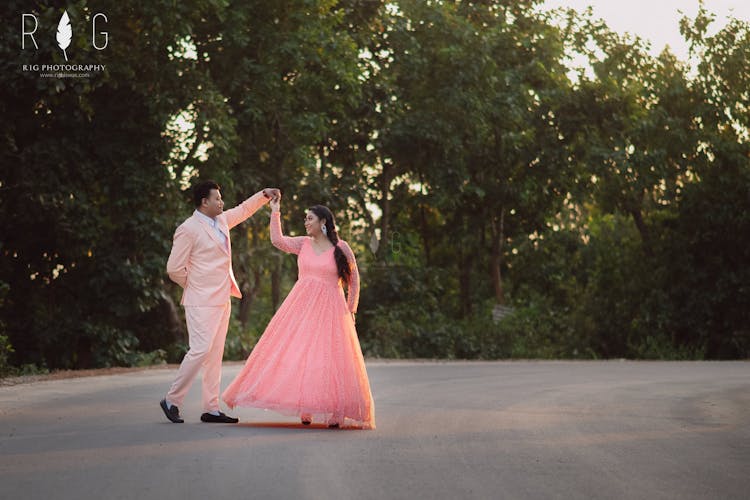 You need to be a little creative while planning for a unique pre-wedding pose. Have a talk with the best wedding photographer in Kolkata to create a memorable wedding shoot. So, which pre-wedding poses for couple inspired you for your pre-wedding shoot? Tell us in the comments section.