Creating Timeless Tales With Wedding Photographer In Bhubaneswar
Capture the essence of a traditional Oriya wedding and create unforgettable memories with our creative wedding photographers in Bhubaneswar.
Experience the enchanting beauty of Oriya weddings, where age-old traditions blend seamlessly with modern celebrations. Our top wedding photographer in Bhubaneswar possesses the expertise to capturing intricate rituals, vibrant colors, and heartfelt emotions in stunning photographs that become cherished treasures for a lifetime.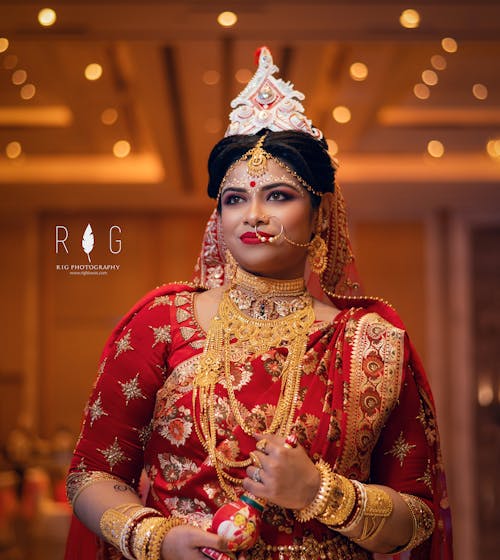 Meet The Most Artistic Wedding Photographer In Bhubaneswar
Introducing the best wedding photographer in Bhubaneswar, whose creativity knows no bounds. We transform your wedding moments into stunning pieces of art using a special blend of creativity and technical expertise. We compose each frame by infusing the warm feelings, colors, and fine aspects of your special day. We are nominated for the best photography in Bhubaneswar and that's why couples trust us for preserving the memories of their special moments. It would be an honor for us to take part in your wedding and produce artistic frames that will always remind people of the happiness and love you two had on your special day.
WHY US FOR WEDDING IN BHUBANESWAR?
VALUE FOR MONEY
Our photography services offer exceptional quality and creativity, delivering maximum value for your investment.
AWARD WINNER
We have won important awards in the wedding photography field as a result of our exceptional and creative work.
MOST EXPERIENCED
Our photographer in Bhubaneswar brings a wealth of experience, knowledge, and expertise to capture your perfect moments.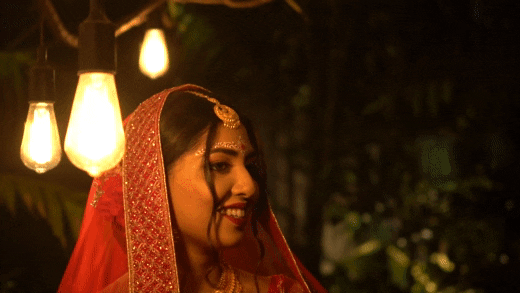 Our Wedding Films & Photography In Bhubaneswar
Get ready to participate in something remarkable! Join our young, energetic team of wedding photographer in Bhubaneswar as we embark on a thrilling journey of wedding films and photography. We don't just document moments; we create captivating tales that unfold on the canvas of love and joy. We creatively combine art and technology to produce stunning wedding films that will captivate you. Don't just have a wedding; make it an experience of a lifetime with our wedding photography in Bhubaneswar.
View All Films
Book For Your Dream Wedding
Photography In Bhubaneswar!
Experience the finest wedding photography in Bhubaneswar! Get in touch with us right away to have your special day immortalized in creative, and surreal wedding images.
A Glimpse Into The Stunning Portfolio Of Wedding Photographer In Bhubaneswar
Immerse yourself in the mesmerizing portfolio of the best wedding photographers in Bhubaneswar. Take a look at the creativity, emotions, and sheer beauty of moments captured with passion and expertise.
Hire Our Team To Get Most Romantic & Unforgettable Memories 
Make your happy moments more joyful by consulting our best photographer in Bhubaneswar.  We will give you an exotic wedding photography experience that you will cherish forever.
Other Photography Services Of Wedding Photographer In Bhubaneswar
In addition to weddings, our wedding photographer in Bhubaneswar provides a variety of photography services, capturing love and joy during engagements, pre-wedding shots, and other social events.
A Close Look At Oriya Wedding Rituals and Traditions
Located on India's eastern coast, Orissa boasts a diverse landscape that ranges from picturesque beaches to rolling hills and verdant forests. Orissa is not just known for its magnificent landscapes but also for its vibrant wedding rituals, where traditional dances with vibrancy, create a visual feast for the senses. From the grand entrance of the groom accompanied by the resounding beats of dhols to the mesmerizing Saptapadi, where the couple takes seven sacred vows around the holy fire, each ritual showcases the deep-rooted values and customs of Odisha.
From the gorgeous silk sarees to the vivid flower garlands, the rich colors of traditional Odisha clothing create a rainbow of colors that express the excitement and celebration of the occasion. Oriya wedding ceremonies are a symphony of mesmerizing rituals, love, and cultural diversity that leave a lasting effect on everyone who sees it.
Guide For Best Wedding Photographer In Bhubaneswar
Are you looking for someone who can turn your wedding photography in Bhubaneswar into a fairy-tale-like experience? Look no further, as this hiring guide is here to assist you. Begin by researching photographers and viewing their portfolios to see if their style aligns with your vision. Take into account their skill and experience in capturing wedding photos. Arrange a meeting to discuss their wedding photography packages in Bhubaneswar. Don't forget to ask whether they offer any additional services under the package.
When it comes to the finest wedding or pre wedding photoshoot Bhubaneswar, couples always trust us. As we know how to capture your blissful union artistically perfectly!
FAQs About Wedding Photographer In Bhubaneswar-
1. What Is The Cost Of Wedding Photography In Bhubaneswar?
The price of wedding photography in Bhubaneswar can vary based on many factors, including the photography style, the amount of time that is spent on the event, and any other services that are required. However, you can expect an amount ranging from INR 25,000 to INR 75,000 or above.
2. Are The Latest Trends In Wedding Photography In Bhubaneswar?
The latest trends in wedding photography in Bhubaneswar include candid style photography, Bollywood theme photography, drone shots, pre-wedding shoots at picturesque locations, and selfie shots.
3. Which Is The Best Type Of Wedding Photography?
The best type of wedding photography is one that reflects your personal style and captures the essence of your special day. Whether you prefer candid moments, artistic compositions, or a blend of both, choosing a photographer who can bring your vision to life is key to achieving the best results.
4. Do Wedding Photographer In Bhubaneswar Offer Photo Editing Services?
Yes, wedding photographers in Bhubaneswar often offer photo editing services as part of their packages. They use professional editing techniques to enhance the images, including color correction, retouching, and adding artistic effects to ensure the photos look their best and reflect the desired style.
5. How Early Should I Book A Wedding Photographer In Bhubaneswar?      
You should book a Bhubaneswar wedding photographer as early as possible, preferably 6–12 months beforehand.
6. Is it important to check the portfolio of wedding photographer before hiring them?
Checking their portfolio showcases their style, creativity, and the quality of their work, helping you determine if their artistic vision aligns with your preferences
7. Do wedding photographer in Bhubaneswar also offer drone photography services?
Yes, many reputed wedding photographers in Bhubaneswar provide drone photography services as an added service to capture spectacular aerial photographs of your wedding site and celebrations from unusual angles.
8. Can I Customize Wedding Photography Packages In Bhubaneswar?
Yes, a lot of wedding photographers in Bhubaneswar offer flexible packages to suit individual preferences and budget constraints. They can tailor the services according to your specific needs.
9. Will The Wedding Photographer In Bhubaneswar Travel To My Wedding Destination?
Yes, some well-known wedding photographers are prepared to travel to your wedding location. However, it's crucial to go over the details, including any additional costs for travel.
10. Do Wedding Photographers In Bhubaneswar Offer Videography Services As Well?
Yes, some professional wedding photographers in Bhubaneswar also offer videography services. As a result, they can give you entire coverage of your wedding day with both beautiful photos and cinematic wedding films.
Latest Photography Blog Posts
Here's a log of our explorations, that we love to share with you!