Frame Your Fairy Tale With Marwadi Wedding Photography
Immerse yourself in the richness of Marwadi traditions with our expertly captured Marwadi wedding photography. Your incredible journey begins here!
Celebrate the magnificence of Marwadi weddings with the help of the Best Marwari Wedding Photographer in Kolkata. Your unique moments will be captured in a magnificent visual story by our skilled lens and imaginative vision, preserving the happiness, elegance, and classic charm of your wedding day.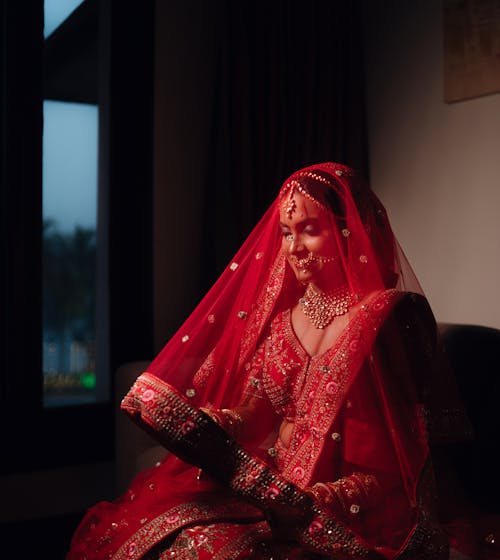 About Marwadi Wedding Photography
Marwadi weddings are a wonderful occasion to celebrate grandeur, vibrant colors, and rich customs. Marwadi weddings are distinguished by their luxury and grandeur and are deeply rooted in the royal culture of Rajasthan. Every element of a Marwadi wedding exudes beauty and grace, from the elaborate henna designs covering the bride's hands to exquisite jewelry and traditional clothing. Special ceremonies like Haldi and Sangeet create an atmosphere of joy and festivity.
Imagine being able to access those wonderful memories whenever you want. That's where Marwadi Wedding Photography comes in.
WHY US FOR MARWADI WEDDING?
VALUE FOR MONEY
We offer affordable wedding photography packages to make sure every penny spent is worth it.
AWARD WINNER
Our skills have been recognized and honored with prestigious awards in the field of wedding photography.
MOST EXPERIENCED
Having photographed many Marwadi weddings, we have a wealth of knowledge on how to create picture-perfect frames.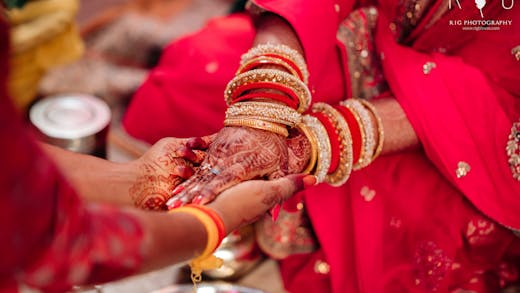 Marwadi Wedding Photography And Films
Our expertise lies in expressing the magic of Marwadi weddings in the most genuine and lovely manner possible. With a thorough understanding of Marwadi rituals and ceremonies, we ensure that every priceless moment is captured with utmost care and attention to detail. Our team of skilled photographers and videographers is committed to preserving your love story through captivating photos and cinematic films. Trust us to capture the vibrant hues, heartfelt emotions, and grandeur of your Marwadi wedding, producing memories that will last a lifetime.
View All Films
Capture Love's Tale: Book Your Dream
Marwari Wedding Photoshoot
Let us preserve the beauty, emotions, and memories that will last a lifetime. Contact us now to reserve your date and embark on a journey of timeless elegance and enchanting images.
Showcasing The Beauty Of Marwadi Wedding Photography
Discover the enchanting world of Marwadi weddings by browsing our beautiful collection. Experience the vibrant traditions and timeless beauty captured in stunning photographs.
Get a Customized Quote from the Premier Marwadi Wedding Photographer in Kolkata!
Elevate your Marwadi wedding experience with our exceptional photography. Request a quote today and let us turn your special day into timeless memories.
Other Photography Services Of Best Wedding Photographers
We provide a variety of outstanding photography services in addition to documenting Marwadi weddings. Our expertise extends to various areas, ensuring that your precious moments are beautifully preserved.
Beauty Of Marwadi Wedding Rituals and Traditions
Step into the enchanting world of Marwadi wedding rituals and traditions, where love and tradition intertwine to create a celebration like no other. You are welcome to fully immerse yourselves in Rajasthan's rich cultural legacy as a couple getting ready to start the joyful path of marriage. Each ritual, from the vibrancy of the Mehendi Rasam to the heart-touching moments of the Vidaai ceremony, is a treasure trove of emotions just waiting to be recorded via the lens of marwadi wedding photography.
Let the elaborate henna art, the melodious beats of the dhol, and the royal attire takes you to a place where time stands still and every moment becomes a treasured memory. Your love story will be captured in images, which define not just the rituals but also the joy, the sorrow, and the unbreakable bond that unites two souls. So embrace the charm of Marwadi wedding rites and traditions, and let your love story serve as a tribute to the "Rangilo Rajasthan's" eternal beauty.
Marwadi Wedding Photography Hiring Guide
Here is a quick guide to choosing the Marwadi wedding photographer for traditional wedding photography. Look for experienced and talented photographers who have expertise in capturing Marwadi weddings. The next step is to think about your budget and talk to prospective photographers about wedding photography prices packages. Make sure to inquire about the duration of coverage and the products, such as digital photos or albums. Meet the photographers in person or schedule a video call to see if you feel comfortable and connected with them. Last, but not least, remember to read reviews and ask friends and relatives for recommendations.
Latest Photography Blog Posts
Here's a log of our explorations, that we love to share with you!