You Must Visit These Bridal Lehenga Shops in Kolkata
If you are looking for a gorgeous designer lehenga for your special day then check this one–stop-guide for the best bridal lehenga shops in Kolkata and find your dream lehenga within your budget.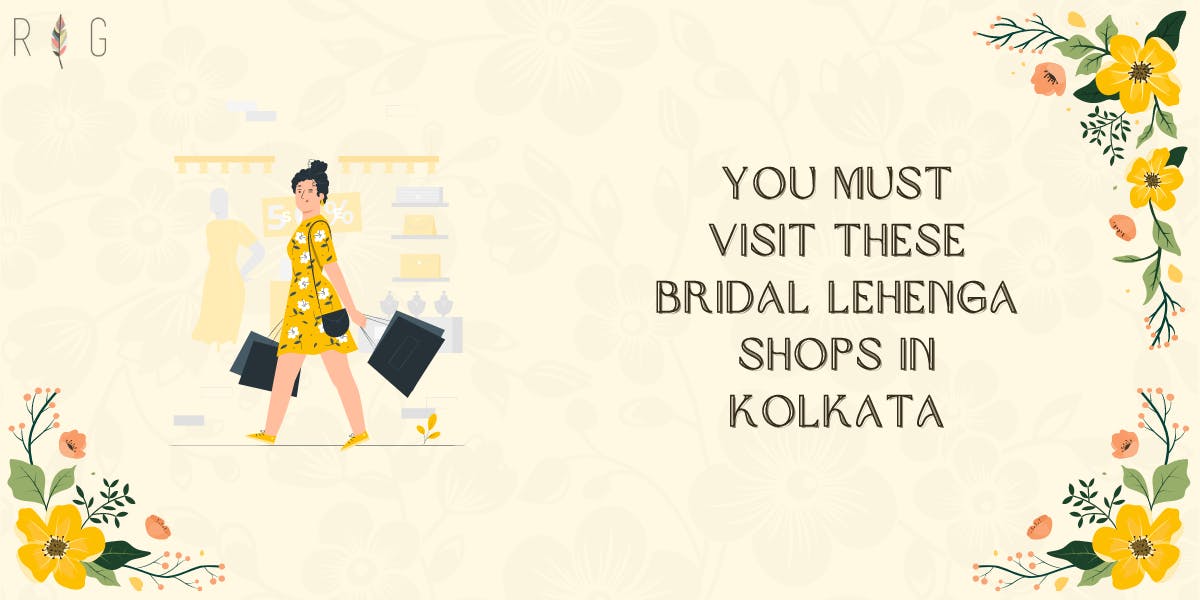 All girls want to look like a classic and gorgeous bride on their D-day. Buying a designer lehenga in the markets of Kolkata never strikes our mind. Yet the city of joy is famous for the lavish Banarasi lehenga, but now it has also become the real goldmine of best designer lehengas for every occasion.
         We, the best wedding photographer in kolkata have seen many Bengali brides ditching the traditional Banarasi for wearing bridal lehenga on their special day. Thus, if you want to wear your dreamy outfit, then break all the stereotypes and head towards these most famous bridal lehenga shops in Kolkata.
Best Bridal Lehenga Shops In Kolkata
1. Palki
2. Sasya
3. WNW
4. Vedam
5. Simaya
6. Moha Atelier
7. Sejal Kanoi
8. Vrijvan
9. Sabyasachi Couture
10. Citrine Kolkata
11. Tanshi Bridal
12. 85 Landsowne
13. Manoj Agarwal
1. Palki
         Founded in 1998, this designer bridal lehenga store is very popular amongst Bengali brides. Palki has the most drool-worthy bridal lehengas collection in the city. The heavy embroideries and zardozi work on each lehenga make it no less than high-end designers' creations. From classic to contemporary they have an amazing collection. Moreover, their Indo-western outfits collection and their affordable range make it stand in the first place in this list.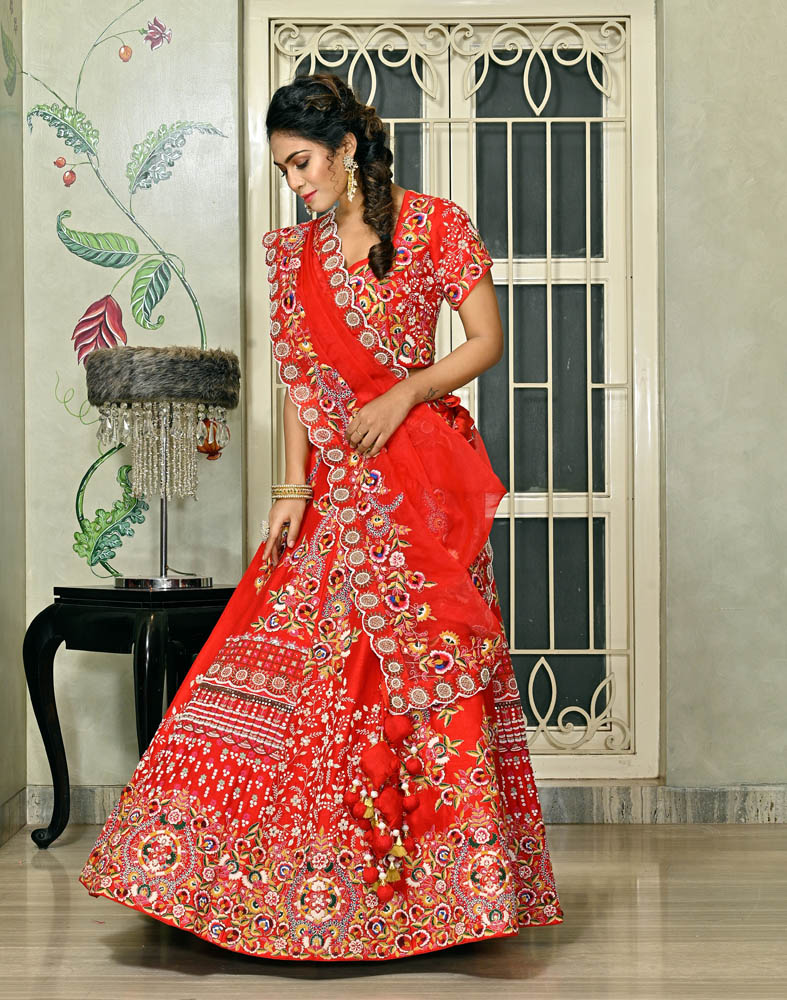 2. Sasya
         This multi-designer boutique is a one-stop shop for wedding lehengas. It is one of the best lehenga stores to shop decent lehengas inspired by renowned designers like Varun Bahl and Tarun Tahiliani. This bridal boutique offers you a magnificent range of designer bengali bridal lehenga available both for wedding and pre-weddings occasions.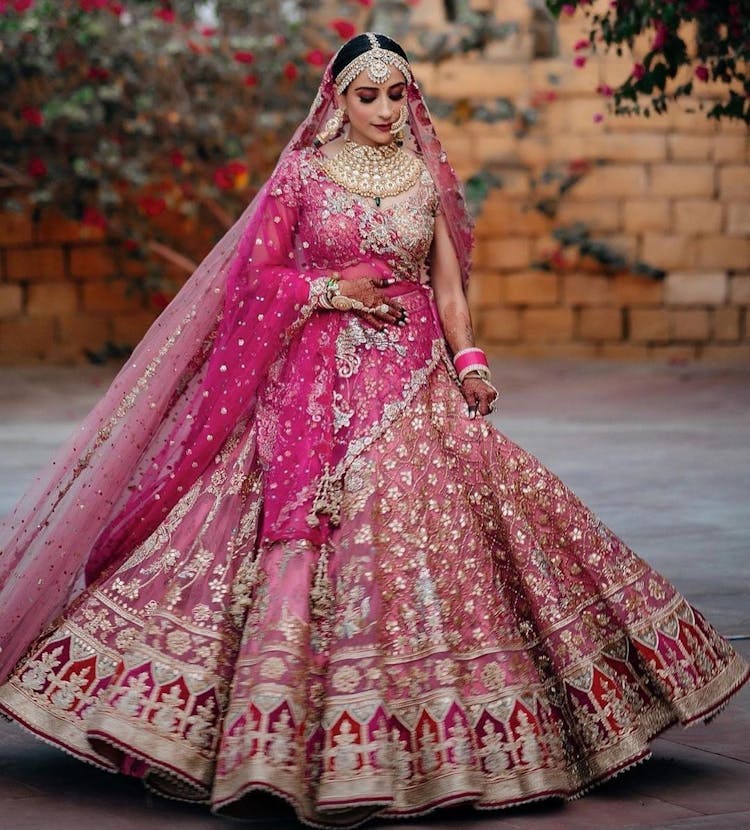 Must Read: All About Traditional Bengali Bridal Jewellery Collection [2022]
3. WNW
         Located in the suburbs area of Kolkata, this exclusive store is a shopping paradise for all girls getting married. This impressive best lehenga shop in kolkata offers a whole range of exquisite textiles and gorgeous outfits embellished with zardozi work. WNW designer collections are surely worth a buy and do justice to the value.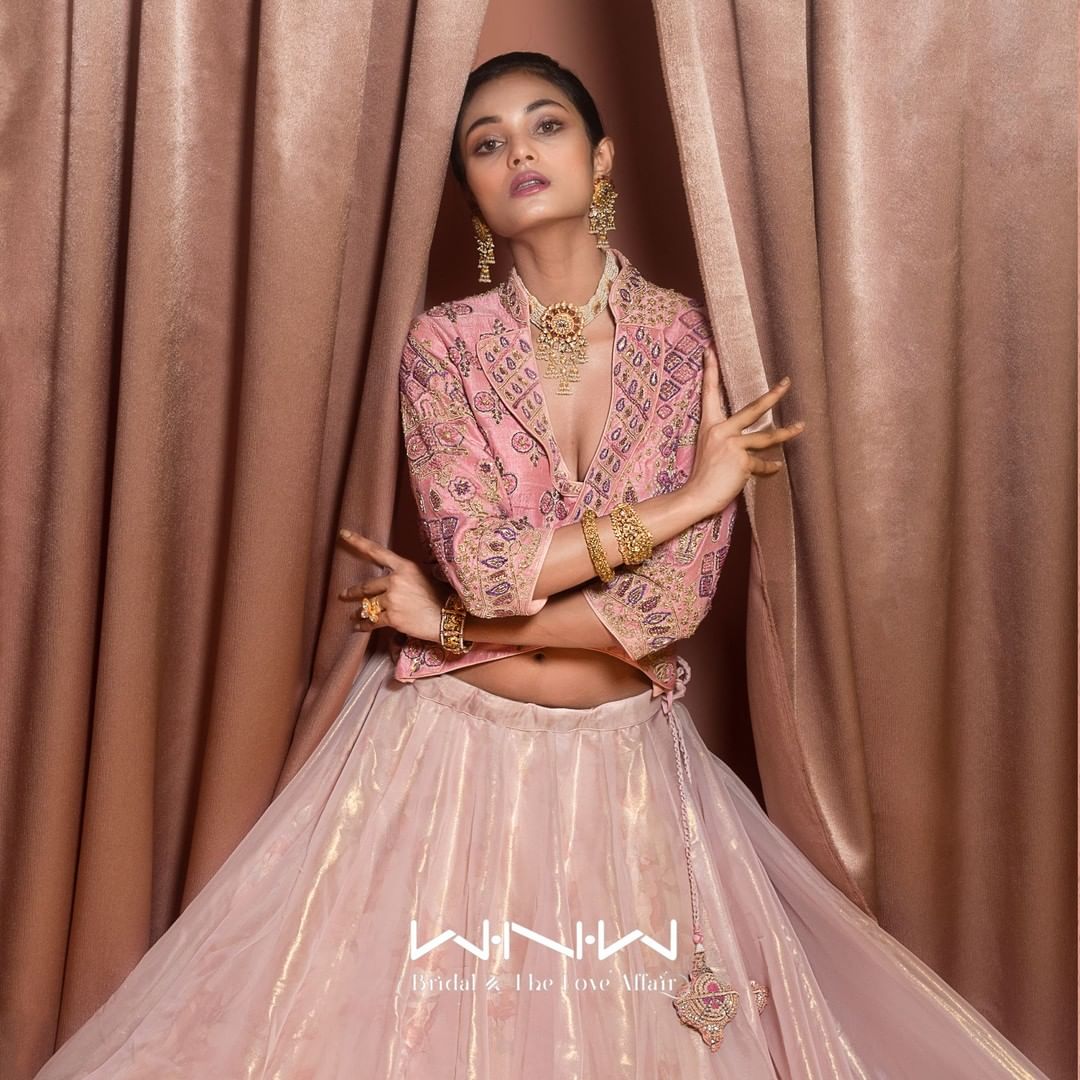 4. Vedam
         Vedam is a hub of designer collections in the city. Don't judge their collection by their name only. Because this lehenga heaven stocks a stunning collection of more than 25 designers like Rohit Bal, Manish Arora, Tarun Tahiliani, and much more. This exclusive store offers the latest lehenga collection made with quality fabric, intricate embroidery, and trending designs. So if you are looking for experimental bridal silhouettes to achieve a diva look on your big, then Vedam is a must-visit.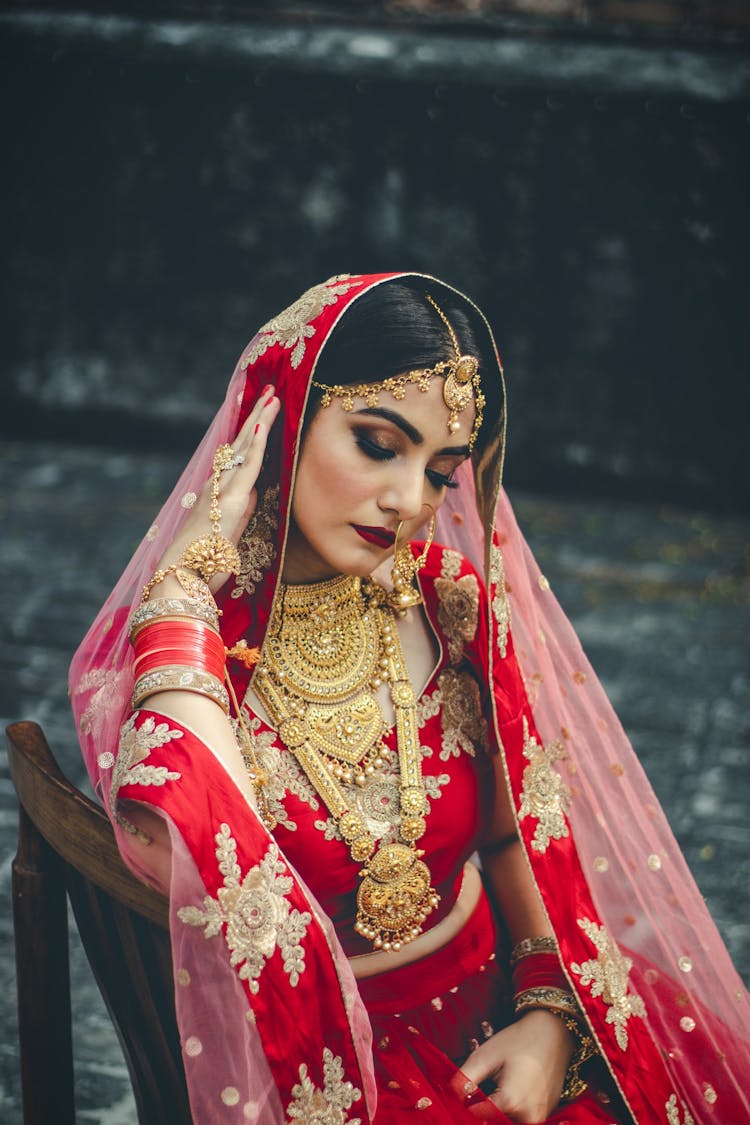 5. Simaya
         All your bridal outfit dreams will come true after visiting this famous Boutique. This fashion paradise is a storehouse of 45 popular designers from all over India. Here you can not only buy your dream lehenga but also look for matching jewelry that will make you look like an elegant diva in your wedding celebrations. Awarded as the best retailer, 2008 in London, this lehenga store is will stand on your wedding expectations.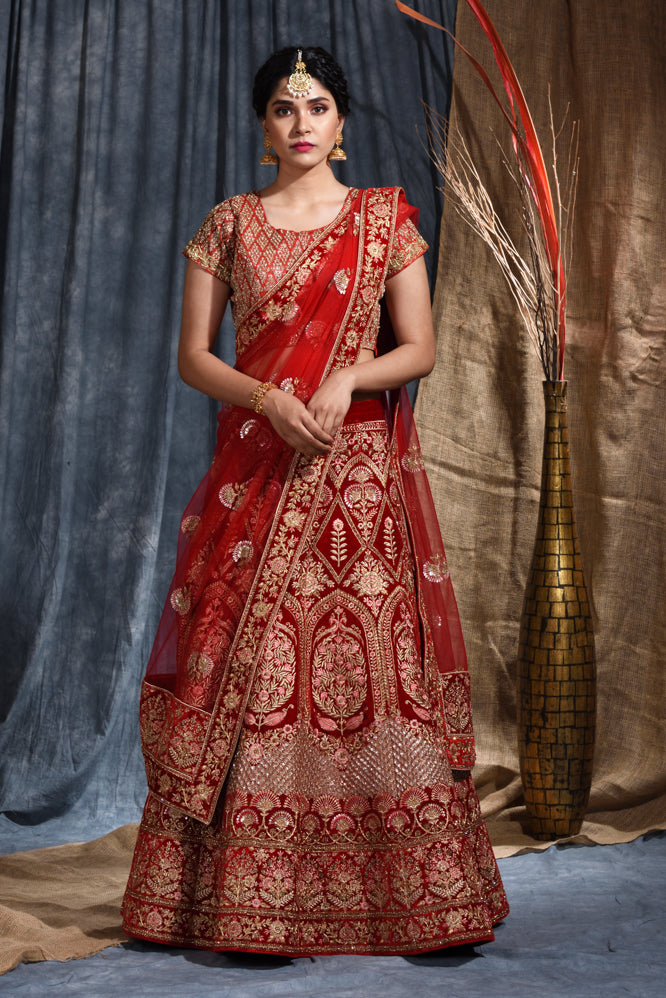 6. Moha Atelier
         Get ready to spoil yourself in one of the renowned bridal outfit stores in Kolkata. Moha Atelier is a designer brand that depicts ancient mythology and Indian art in their lehenga designs. They have an exclusive range of bridal outfits starting from lehengas to reception sarees and gowns. Along with that, they are famous for their use of pastel colors in contemporary lehengas.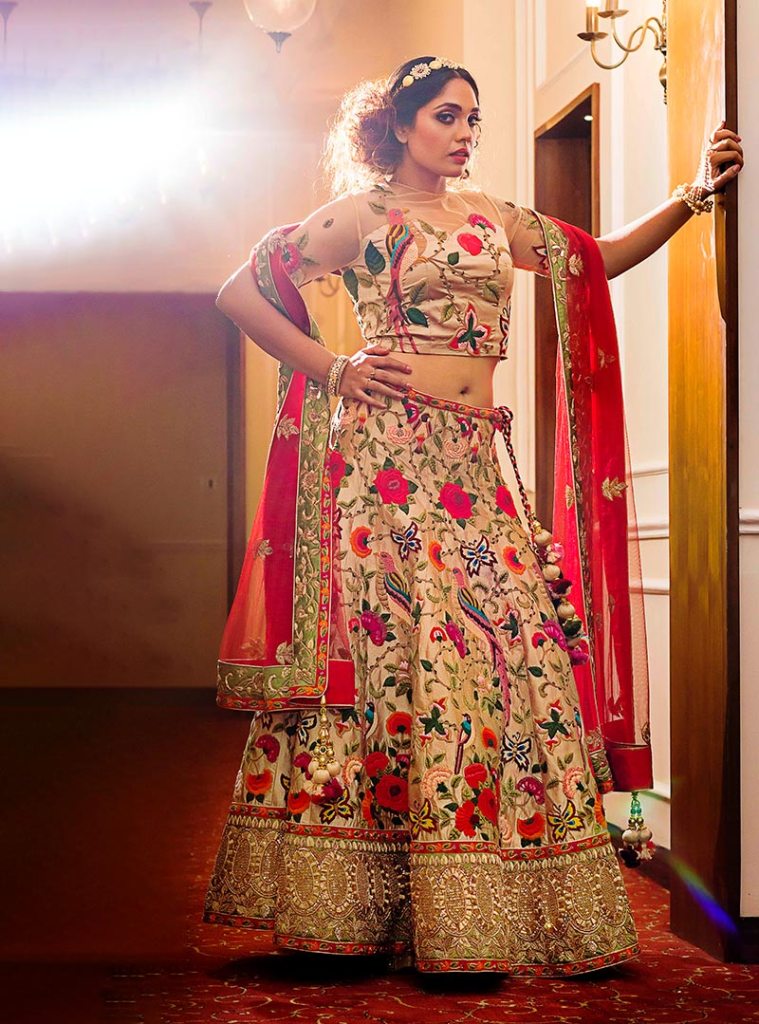 7. Sejal Kanoi
Do you want to buy lehengas with extravagant designs, then this designer lehenga shop is the perfect place for bridal lehenga shopping. They keep an exclusive range of Gota Patti lehengas. Their signature gota embroidered bridal outfit will provide an alluring appearance and ace your bridal look. They can also customize the outfits according to your requirements.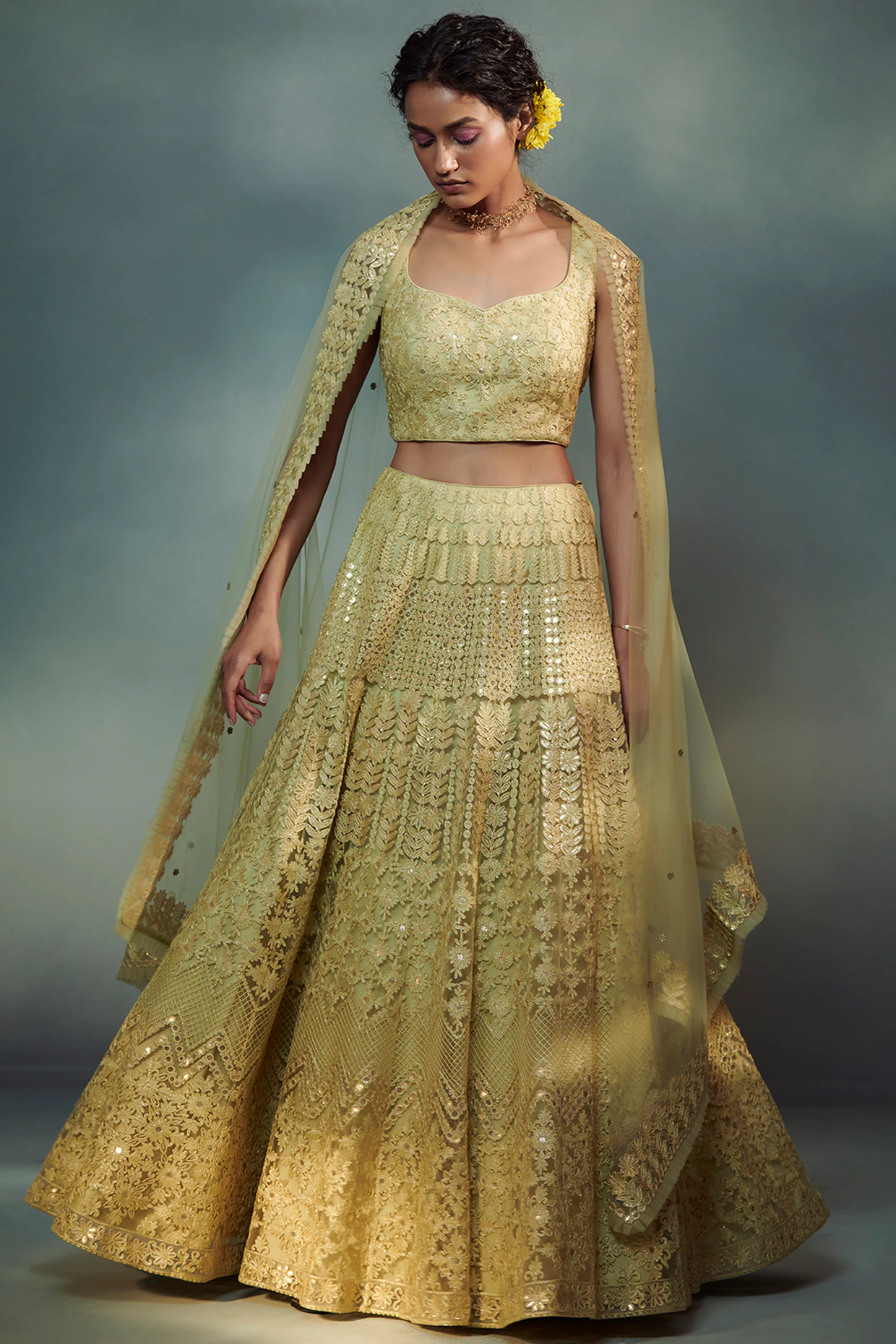 8. Vrijvan
         This bridal shop is an amusement for every modern bride. Their mesmerizing options available in both pastel and bold shades with intricate designs will easily grab your attention. You need to go through a wide range of multi-designer bridal lehengas to find your dreamy lehenga for the big day. Their jewelry-like designs on lehenga are all available at an affordable price.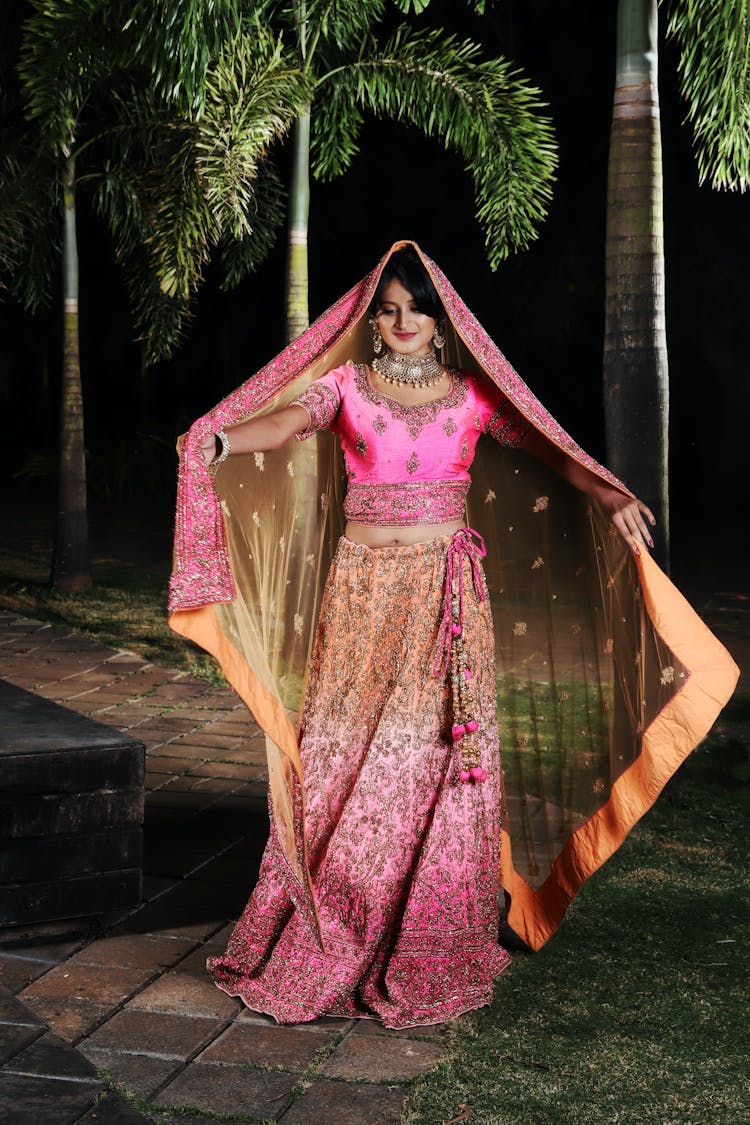 9. Sabyasachi Couture
         Have you dreamt of a celebrity-like look on your wedding day? Are you a great fan of Sabyasachi lehenga? Well, Sabyasachi couture amidst the narrow lanes of Kolkata is your go-to place then. Their exclusive range of royal lehengas embellished with intricate and luxurious work is the dream lehenga of every bride. Although, you need to spend lakhs, but these luxurious lehengas are priceless to make your wedding a memorable one.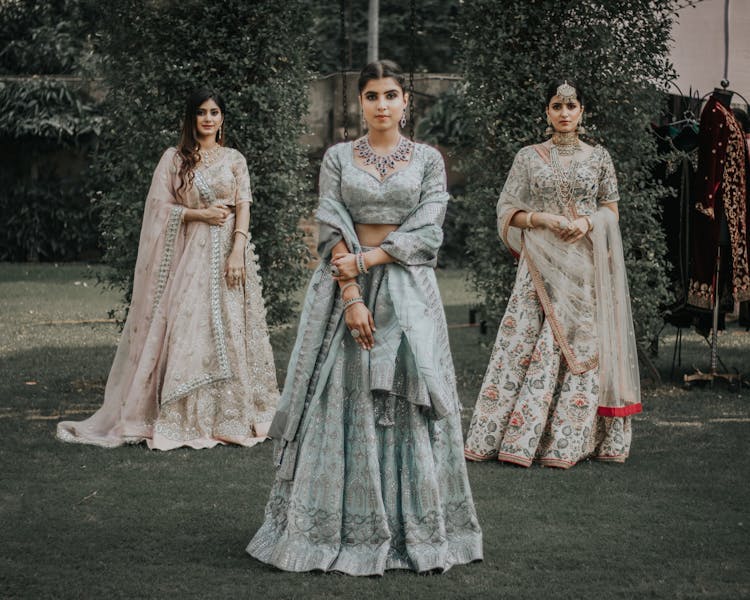 10. Citrine
         Being one of the leading multi-designer bridal outfit shops in Kolkata, it offers the latest bridal lehenga designs that make you look like a young vivacious bride. You can't resist yourself to shop a wedding lehenga from here. This popular bridal store has maintained its reputation with its utterly fine lehenga designs.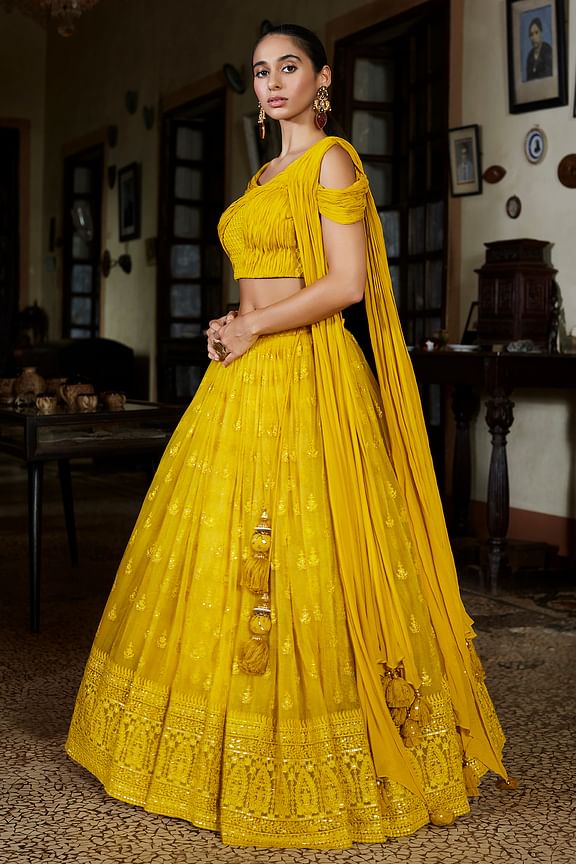 11. Tanshi Bridal
         Tanshi bridal is a very famous store in Park Street that offers various range of pre and post-wedding outfits. They have all traditional and contemporary style outfit that is beautifully handcrafted and perfect comfort wear for young brides. Whether it's a fashionable floral lehenga or a classic velvet lehenga all are available at this popular store.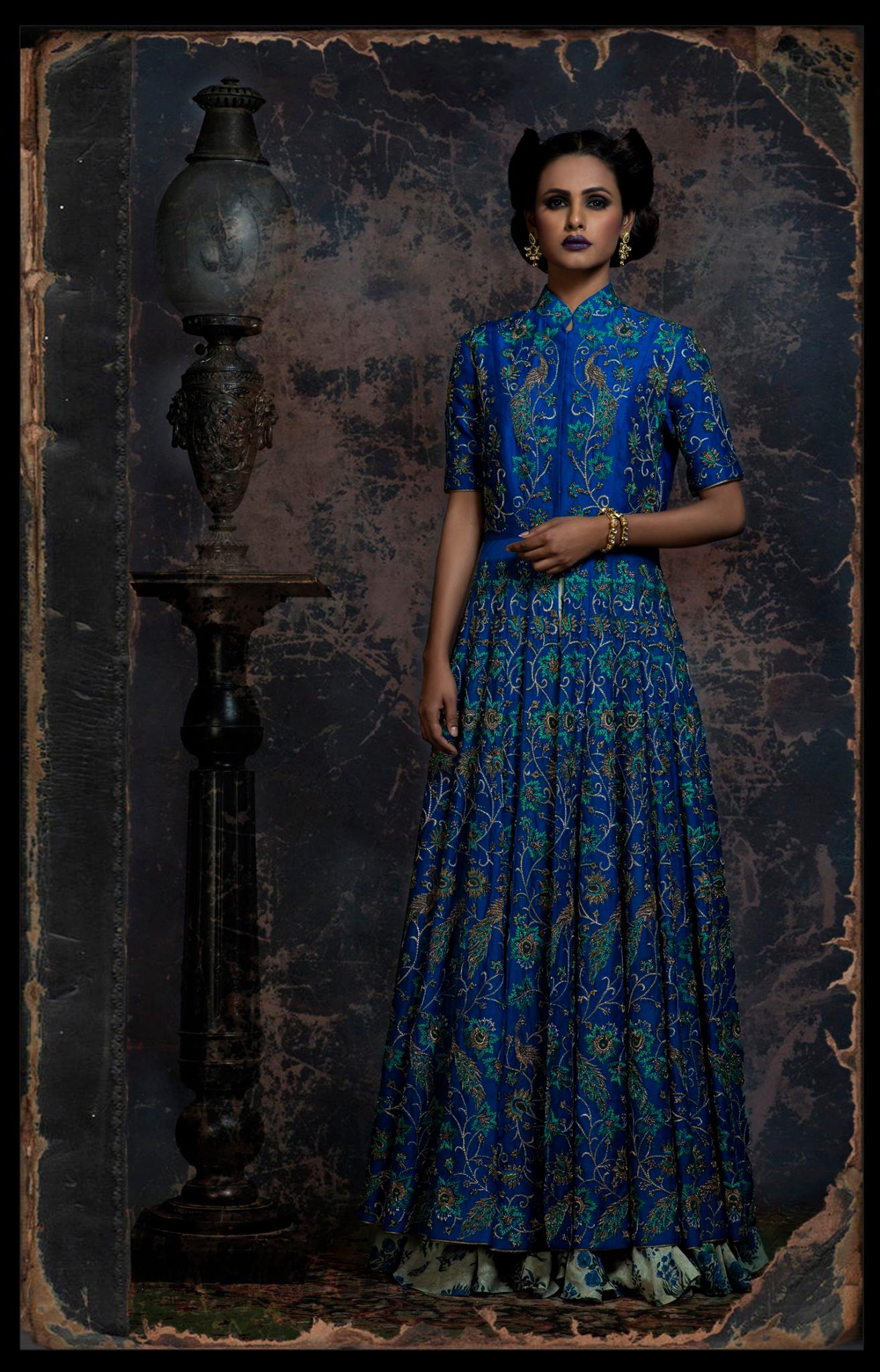 12. 85 Landsowne
         This beautiful designed antique mansion is another fashion paradise for fashion lovers. Their wedding lehenga designs are the talk of the town. The luxuriant store offers you are unique and available in an array of colors. In simple words, it's a true heaven for your wedding shopping.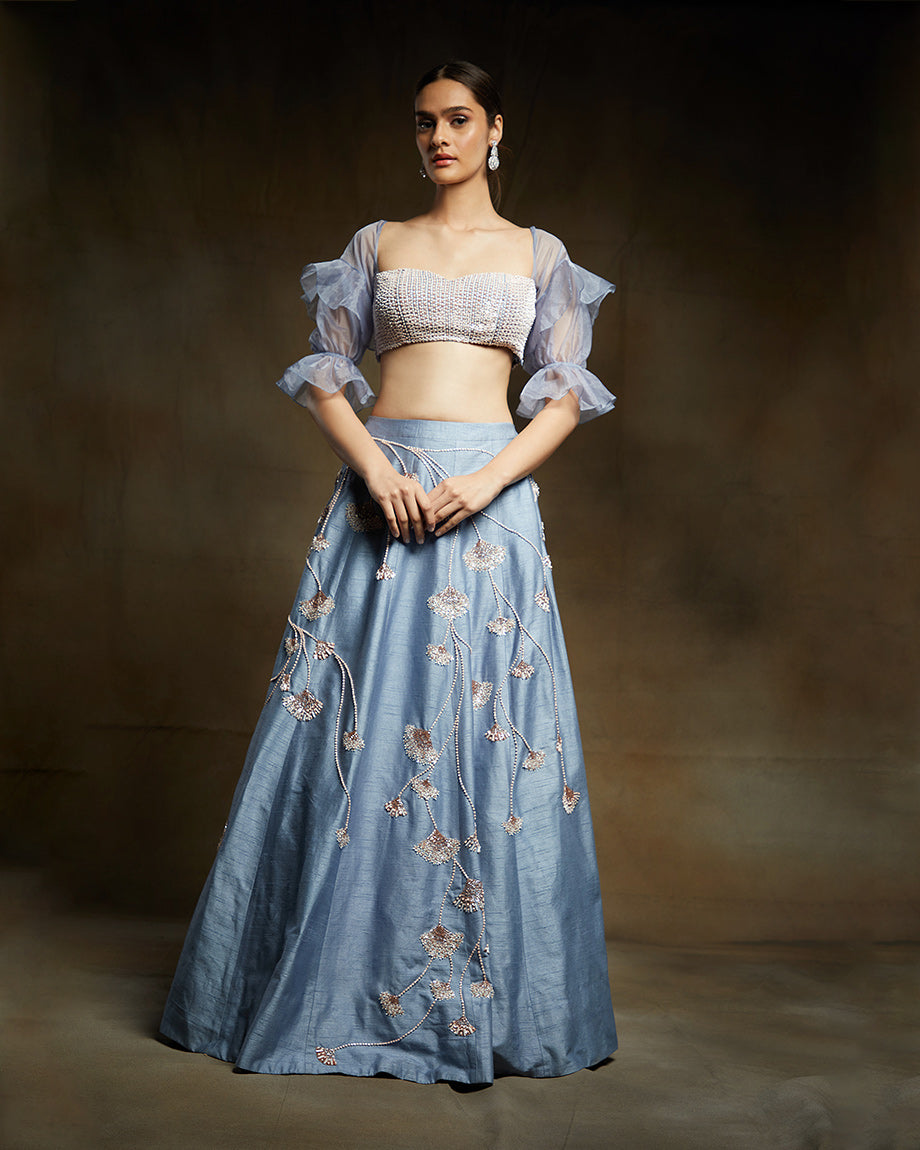 13. Manoj Agarwal
         This budget-friendly store is a handcrafted world of bridal wear. Their stylish, lightweight lehengas are worth buying for wedding and pre-wedding occasions. This regal bridal lehenga collection will make you dressed like a queen. You are sure to come across many stunning lehenga designs at this store.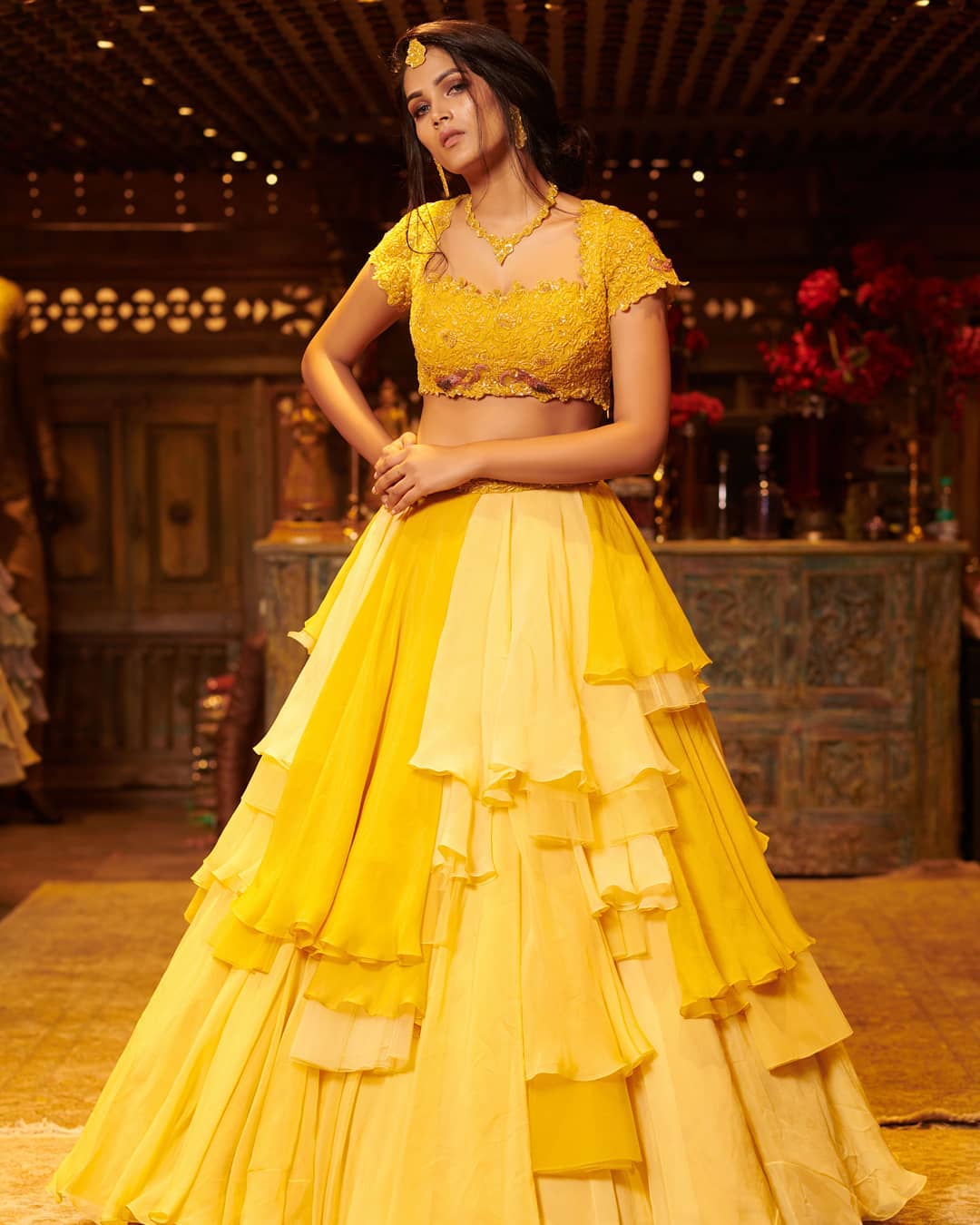 Hopefully, this curated list of the best bridal lehenga shops in Kolkata will help you to find your dream outfit at a budget-friendly price. In the end, you will need a professional wedding photographer to capture your gorgeous bridal look and make it an everlasting memory. Thinking about how to get the best wedding photographer in Kolkata? Rig photography is a team of passionate photographer who brings out real emotions in photography and freezes the never again moments. They believe in creating beautiful stories that you will cherish forever.