An Exemplary Traditional Christian Wedding Photography
The fun-filled Indian – Christian wedding offers you the most cherishable and happy moments that you want to re-live again and again. And that is why you need a professional photographer like us who can add an artistic touch to each photograph.
A Christian wedding in India is the fusion of western as well as regional traditions. It began with the pre-wedding rituals like engagement, bridal shower, and bachelor party.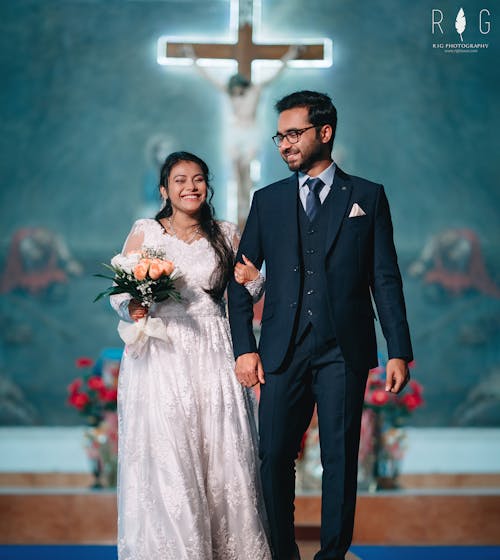 About Christian wedding
When arrives the big day, the beautiful bride wearing a white gown takes wedding vows with his princess charm. And then happens, the joyful grand reception celebration. Also, you can't miss the blissful wedding cake-cutting moment. A good photographer captures your larger-than-life moments and brings them to life through imaginative and compelling photography. These visual stories stay with you forever as your most lovable and happiest memories.
WHY US FOR CHRISTIAN WEDDING?
VALUE FOR MONEY
We offer the most budget friendly photography and videography services with best quality and satisfaction.
AWARD WINNER
Your moments will be captured by the recognized professionals so you are in safe and skilled hands
MOST EXPERIENCED
We are in this business for a long. So, with our unmatched expertise, you will get the picture-perfect frames.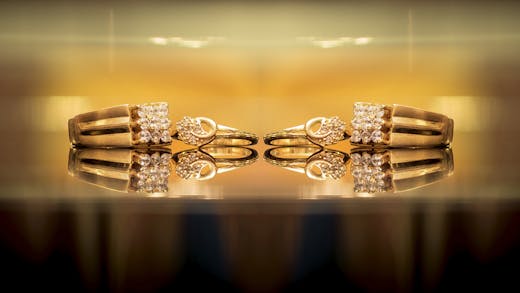 WEDDING FILMS
Just like wedding photos, videos also play an important role in capturing the picture-perfect moment. They remind us of every beautiful moment we lived on a wedding day. This is why so many people want a video professional to shoot their wedding film using advanced cameras and equipment. We ensure our clients t provide value and beautiful memories of your wedding with high-quality video. Contact us to capture all wedding emotions with warmth and care to provide you with a wedding film that you will be proud of.
View All Films
We provide the Best
Christian Wedding Photography
Preserve the Joy of Christian Weddings: Book Our Exceptional Christian Wedding Photography Services Today! Let us capture the cherished moments of your special day with creativity and expertise.
Our Wedding Photography Works
Throughout our years of expertise, we have covered lots of traditional Bengali weddings with modern cultural touch. Our large portfolio beautifully tells our success story.
Get The Best Christian Wedding Photography
We have photographers and videographers to give your album and pre-wedding video the complete cinematic feel.
Other Photography Services
Along with Christian photography, we have a versatile team to perfectly capture community weddings and fulfil the requirements to make your dream wedding come true!
You will get the frames of real happiness and flow of emotions with our most demanded candid wedding photography.
Pre-wedding shoots are trendy. So, before tieing knots, create the moments of love with your would-be in the best themes.
Latest Photography Blog Posts
Here's a log of our explorations, that we love to share with you!