The Most Romantic Couple Restaurants in Patna You Should Know About
The love birds always keep hunting for new romantic places in Patna. So, the city has some excellent couple restaurants serving scrumptious dishes.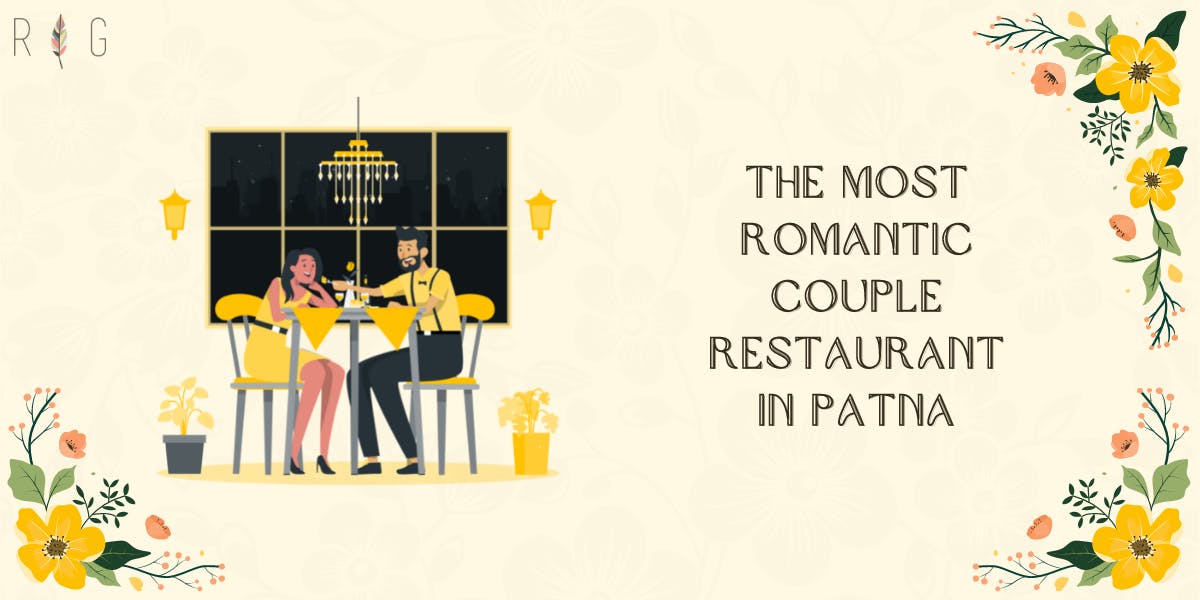 Are you looking for the perfect place for a romantic dinner in Patna? There are some fabulous couple friendly restaurants in Patna where you can spend quality time with your special one. These diners ooze elegance, serve scrumptious meals, and offer you the desired privacy to spend a magical evening with your loved one. So, take a peek at these sophisticated dining destinations and you'd never run out of places for your upcoming date nights.
Patna's Most Romantic Restaurants for a Date to Remember
When it comes to going on a romantic dinner, you want everything to be perfect. Stale food or excessive noise can be real mood spoiler. So, here's a list of Patna's top-rated restaurants preferred by couples and top wedding photographers in Patna for pre-wedding shoots.
1. D' Hoot Café - Best Couple Restaurant In Patna
Your quest for the best cafe for couples in Patna ends here. With red hearts, fragrant roses, and lit candles, this place is ideal for Valentine's Day. From candle-light dinner setup to Valentine's Day special drinks and mocktails, the restaurant makes all the necessary arrangements to ensure you have a memorable evening. If you visit this restaurant, don't forget to taste their Continental and Chinese dishes.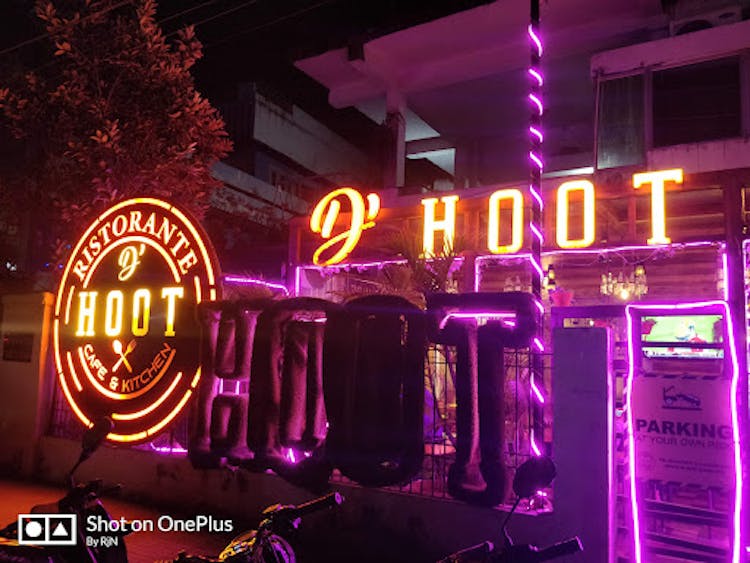 2. Pukhtan: The Royal Taste of India
Pukhtan is an affordable restaurant serving luscious Awadhi and Mughlai cuisines. It is widely visited by tourists and young couples for its classic interiors and flavourful dishes. The friendly staff will make sure you have a great time with your special one. If you are planning to proposeto your beau over dinner, then go for it!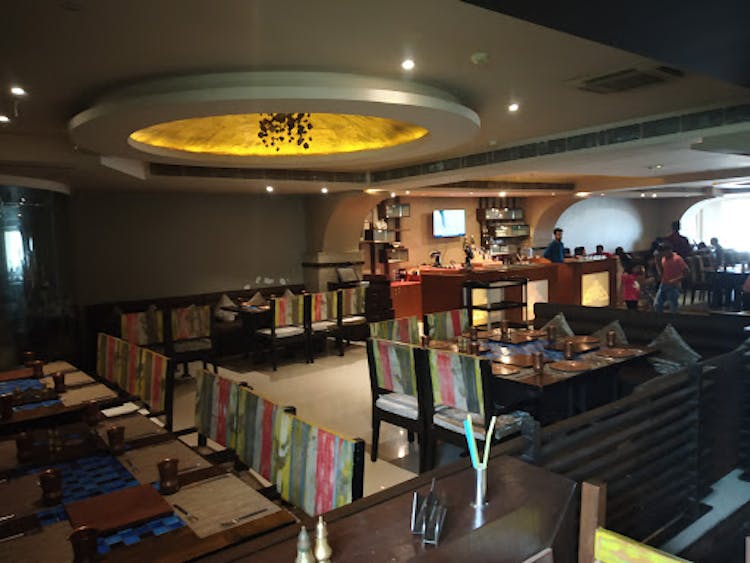 3. Spice Court
Any renowned wedding photographer in Patna is acquainted with Spice Court because of its elegant interiors and interesting menu. A date is incomplete without mouth-watering food, right? Well, at Spice Court, the chef is an expert in preparing a variety of cuisines that you can relish.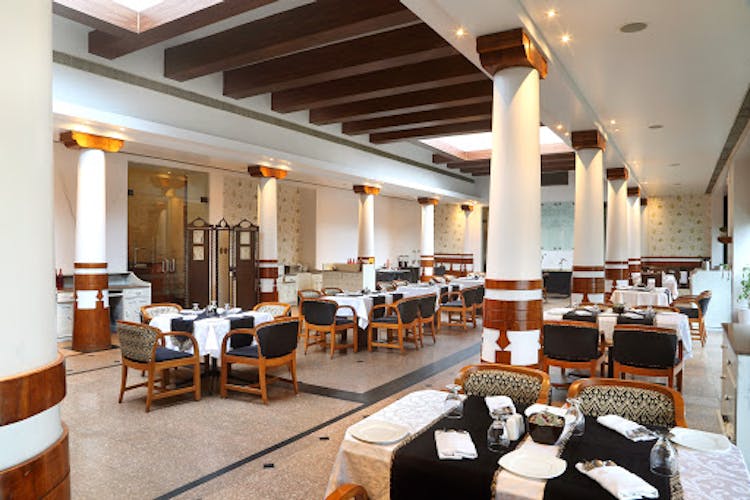 4. Foresto Paradise
Specializing in Chinese, Continental, and North Indian cuisines, Foresto Paradise is a rooftop patna couple restaurant offering the best views of the city. Couples love this place for its tempting menu and open-air dining experience.
The place is so photogenic that top wedding photographers in Patna frequently shoot pre-wedding videos here. So, you too can choose this restaurant for couples in Patna to get the most attractive pre-wedding photos.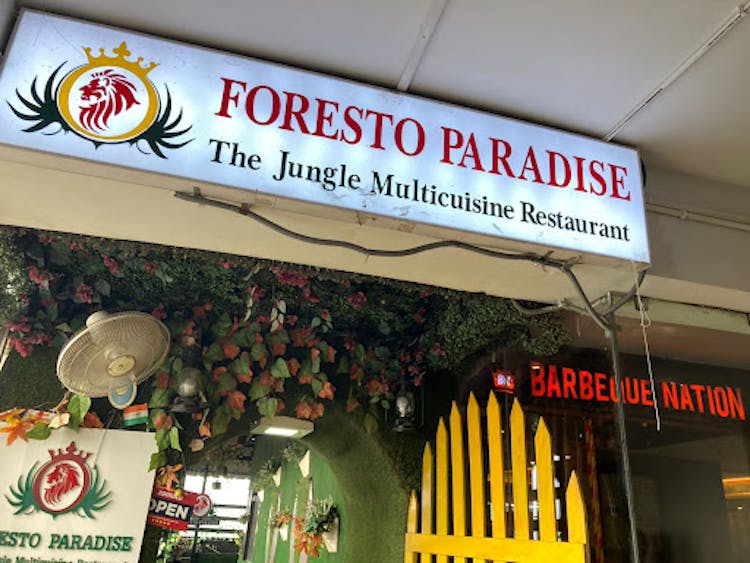 5. The Dining Room
Are you looking for a couple restaurant in Patna city that serves delectable grilled food items? The Dining Room is known for its grilled dishes and you can have breakfast, brunch, lunch and dinner here. The restaurant specializes in Asian, Chinese, Italian and Indian cuisines.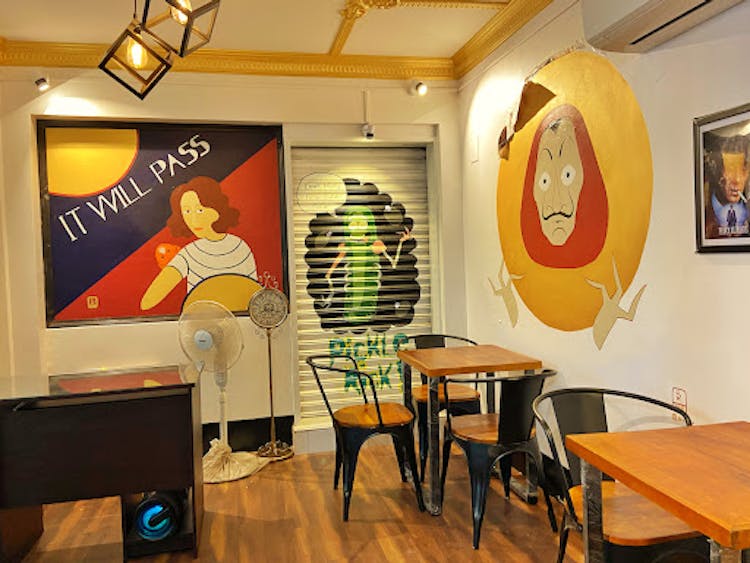 6. Mainland China
Surprise your beloved by taking her on a date to her favourite Chinese restaurant in Patna. Mainland China is a reputable food chain where you can have Sushi, Thai, Asian, Japanese, and Chinese delights. The well-lit couple friendly restaurants in Patna with comfortable seating arrangements makes it perfect for casual dates as well as date nights.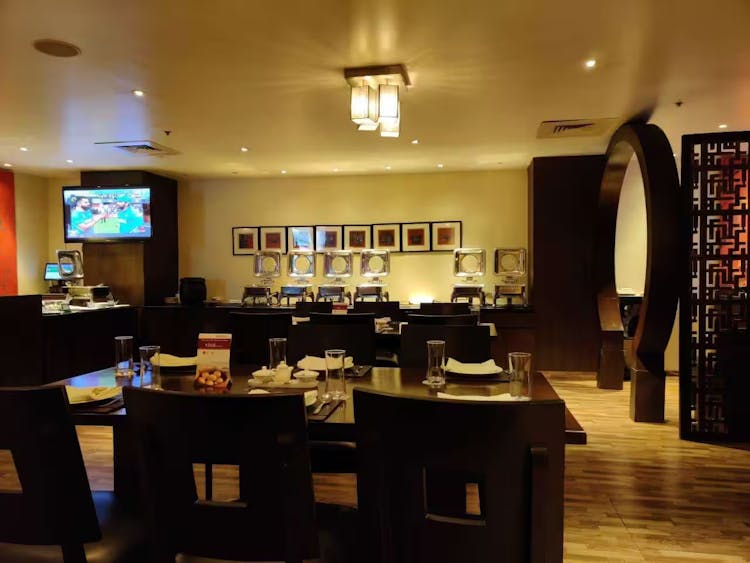 7. Barbeque Nation
If you and your partner both love non-vegetarian food, Barbeque Nation is a paradise for non-veg lovers. Enjoy the lavish buffet lunch or dinner and strengthen your bond with your future spouse at this fantastic couple restaurant in Patna.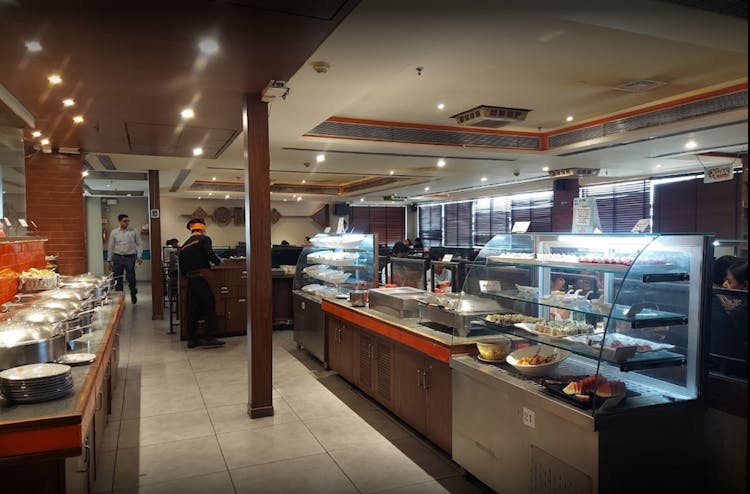 8. Café Hideout
One of the most famous restaurants in Patna for couples. Café Hideout is also preferred by families . Amazing food coupled, an amiable staff and a beautiful ambiance make this the perfect place to spend quality time with your loved one. And if you dine here on Valentine's Day, they will certainly treat you with a complimentary dessert.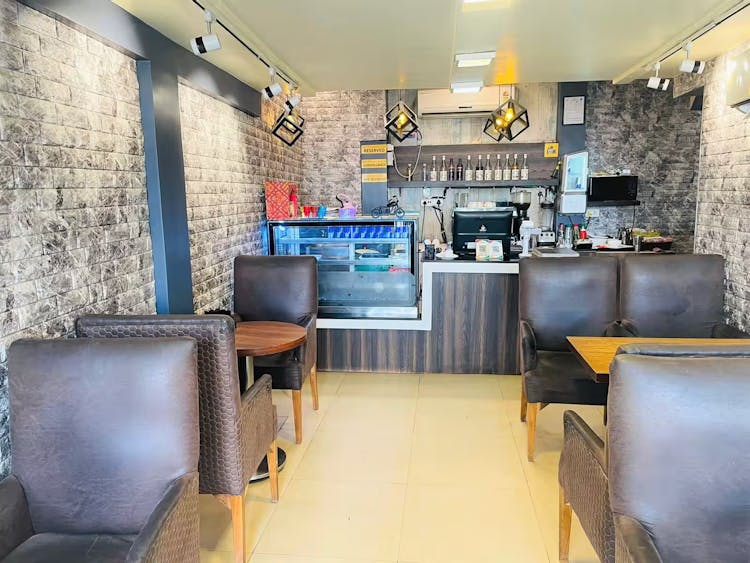 9. Flavours
If your significant other loves unique desserts and fusion dishes, Flavours is a must-visit. This famed couple restaurant in Patna offers the most interesting fusion menu in the city. To further enhance your mood, they also have life music. You can also prebook your table to get it decorated whichever way you please.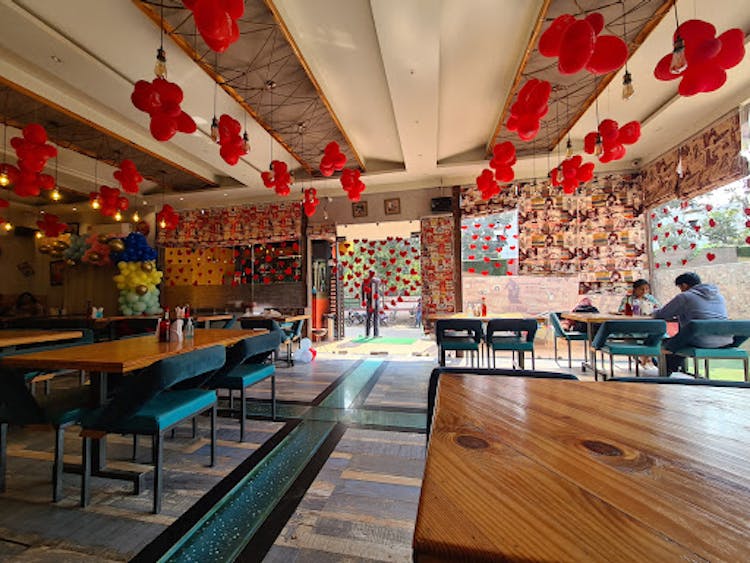 10. Takshila
Famous for its Indian and Asian delicacies and available for dinner and lunch, Takshila is one of the best restaurants in Patna for couples. The delicious food and the warm ambience makes this place ideal for couples and families.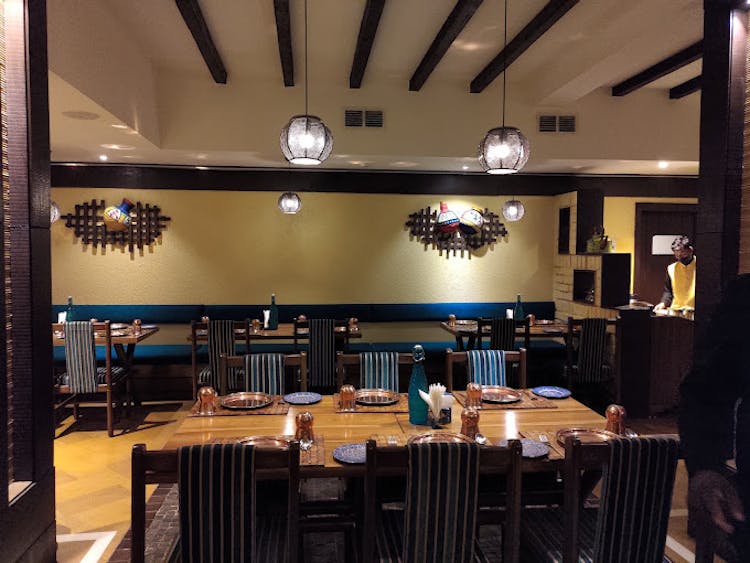 Conclusion
Now that you have so many options, where are you taking your bae on the next special evening? All the above-mentioned restaurants are budget friendly and offer a range of cuisines for foodies like you. So, no matter which couple restaurant in Patna you pick, you will certainly have an unforgettable experience.
FAQs
what are some nice couple-friendly restaurants in Patna?

Patna is famous not just for its spicy street food but also sophisticated diners. You will never run out of couple friendly restaurants in this vibrant city. Takshila, Café Hideout, Flavours, TYC Patna, Spice Court, and D' Hoot Café are some popular options.
where can I have candlelight dinner in Patna?

There are many good restaurants where you can enjoy candlelight dinner with your partner. Flavours, The Dining Room and D' Hoot Café are some great options.
Do restaurants in Patna allow wedding photography?

Yes, the beautifully decorated restaurants in Patna are commonly used as photography and videography by wedding photographers. However, please ask your wedding photographer in Patna to call at the restaurant in advance.
What are some non-vegetarian restaurants for couples in Patna?

Patna has plenty of non-vegetarian restaurants where couples can spend quality time and savour edible dishes. Mainland China, Yo China, and Barbeque Nation are some top-rated vegetarian restaurants in Bihar's capital.
Where can I find a cosy cabin restaurant in Patna city for couples?

Blue Moon is the best couple cabin restaurant in Patna where you can have amazing food and spend undisturbed time. The dim blue lights and curtains will give you and your partner the desired privacy.
Do I need to pre book my table at Patna's romantic restaurants on Valentine's Day?

Valentine's Day is special event for couples and romantic restaurants are decked up for this occasion. So, they remain crowded by love birds and it is better to pre book to avoid inconveniences.